Part of my favourite part of a wedding is capturing all the little details.  A wedding is made up of hundreds of little details that a bride and groom potentially spend months, or possibly years, thinking about about.  Sadly many times these go unnoticed, or blend into the overall picture. It's great to get photos of the details to include with the photos or in the album to tell the full story of the day.  Here's my top five from last year (and maybe a bonus one or two).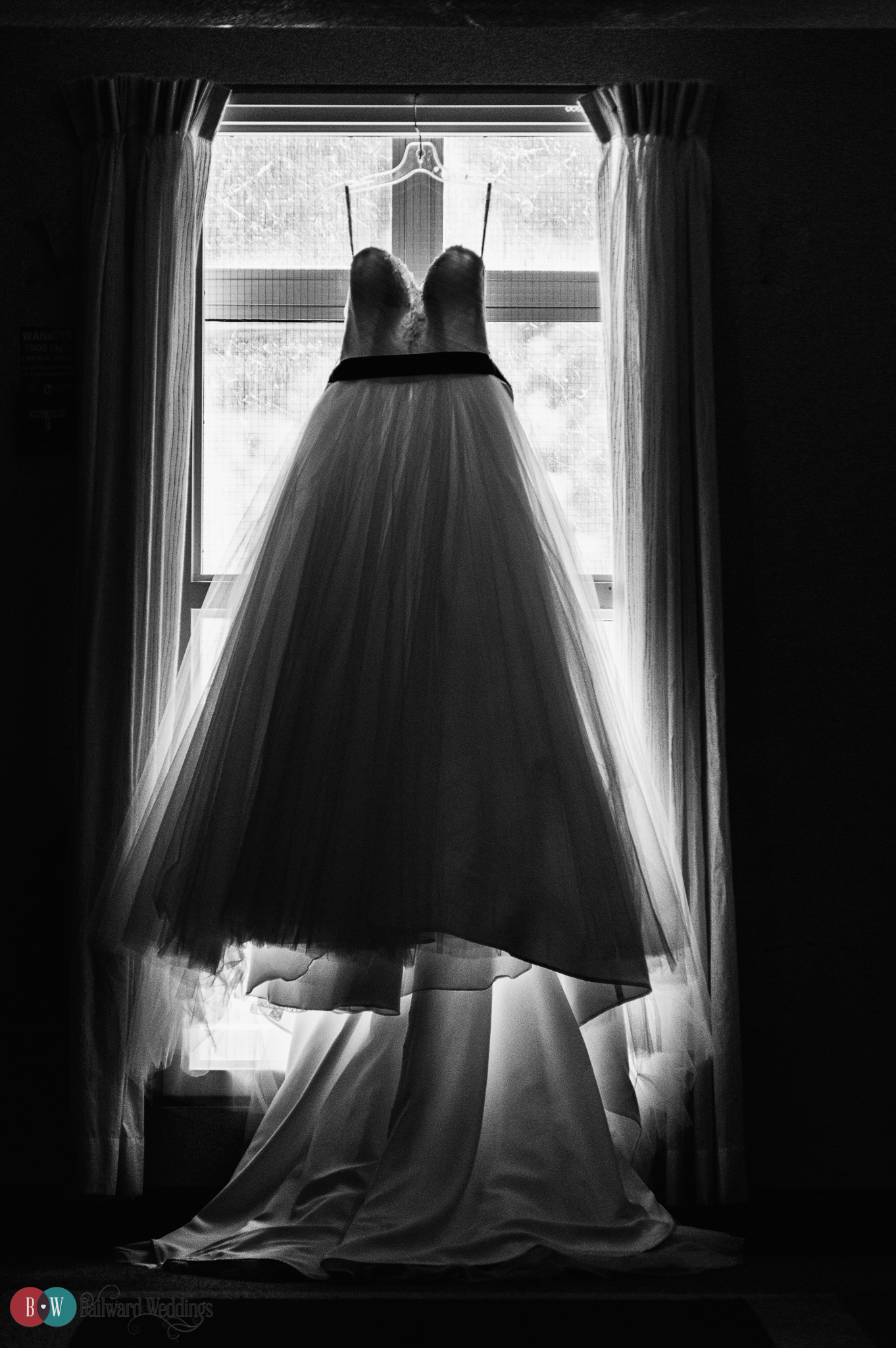 A hall, an amazing dress, and just the right light streaming in the window combined to show of all the texture and detail in this gorgeous wedding wedding dress.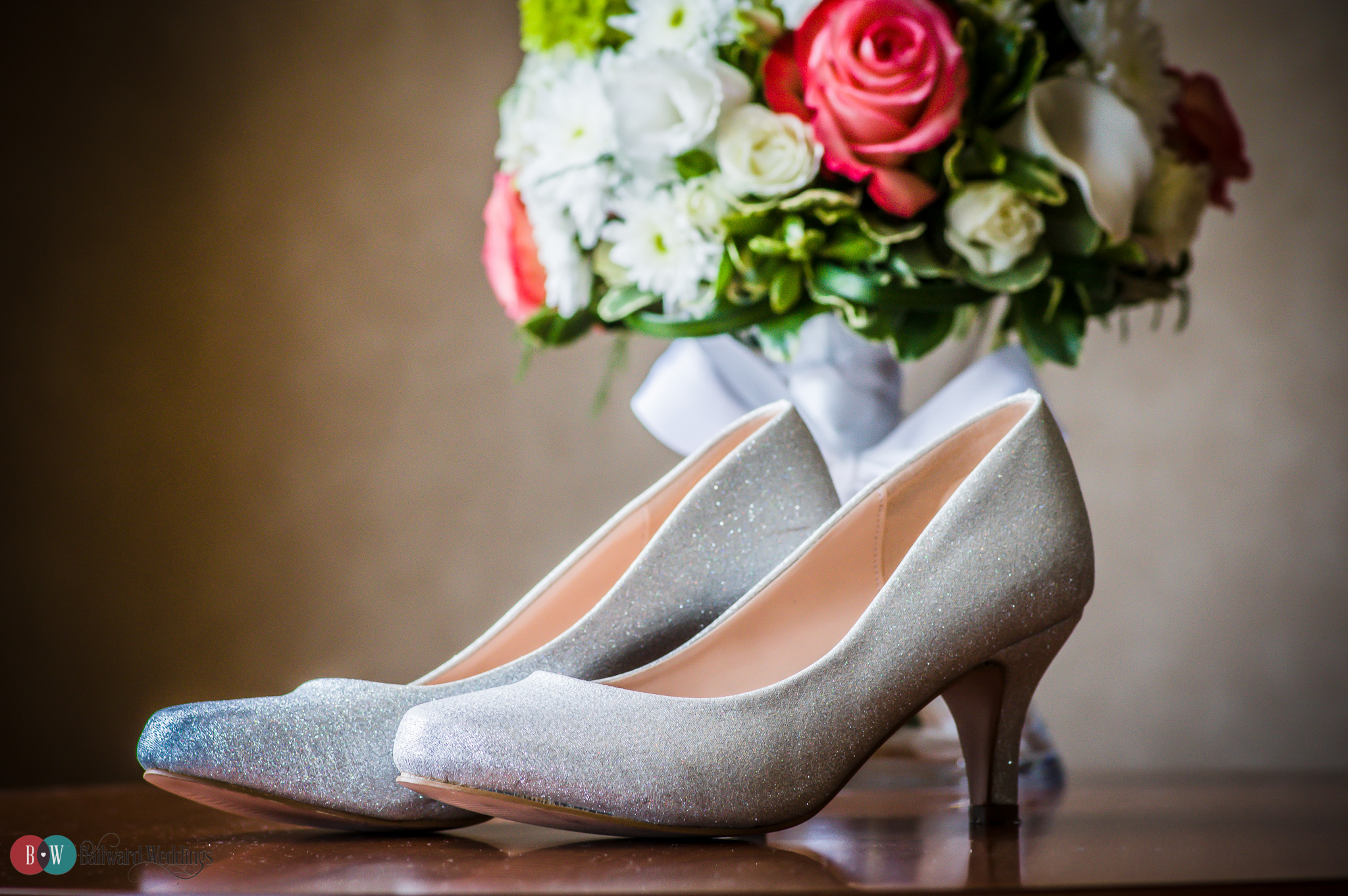 Simple photo, showing the bride's shoes in front of the bouquet from a Harrison Hot Springs wedding.  I love the way the light fell behind them on the wall, giving that great warm glow.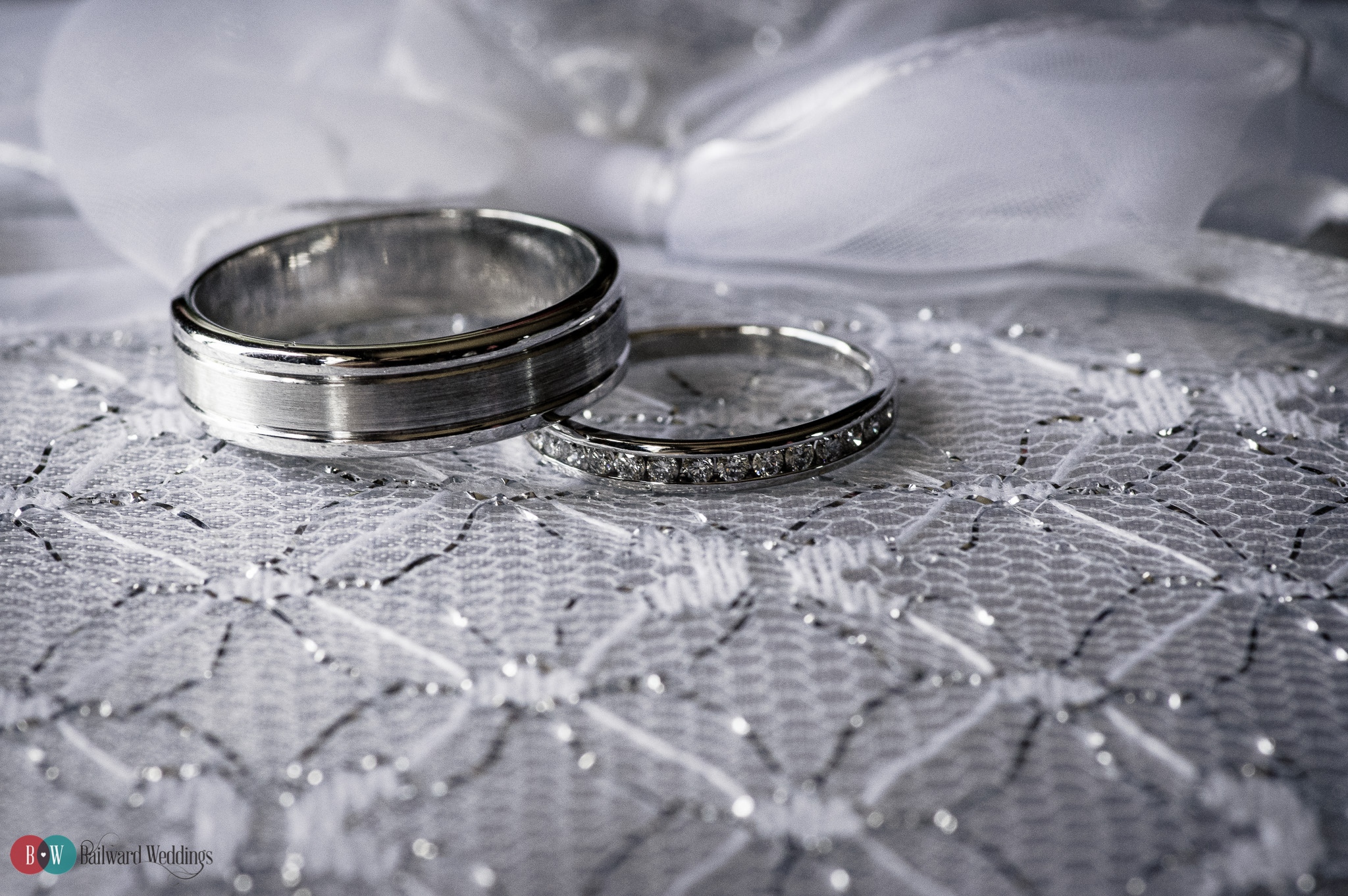 Another simple photo of the wedding rings.  I arrange them on the pillow that the adorable ring bearer walked them down the isle on not long after.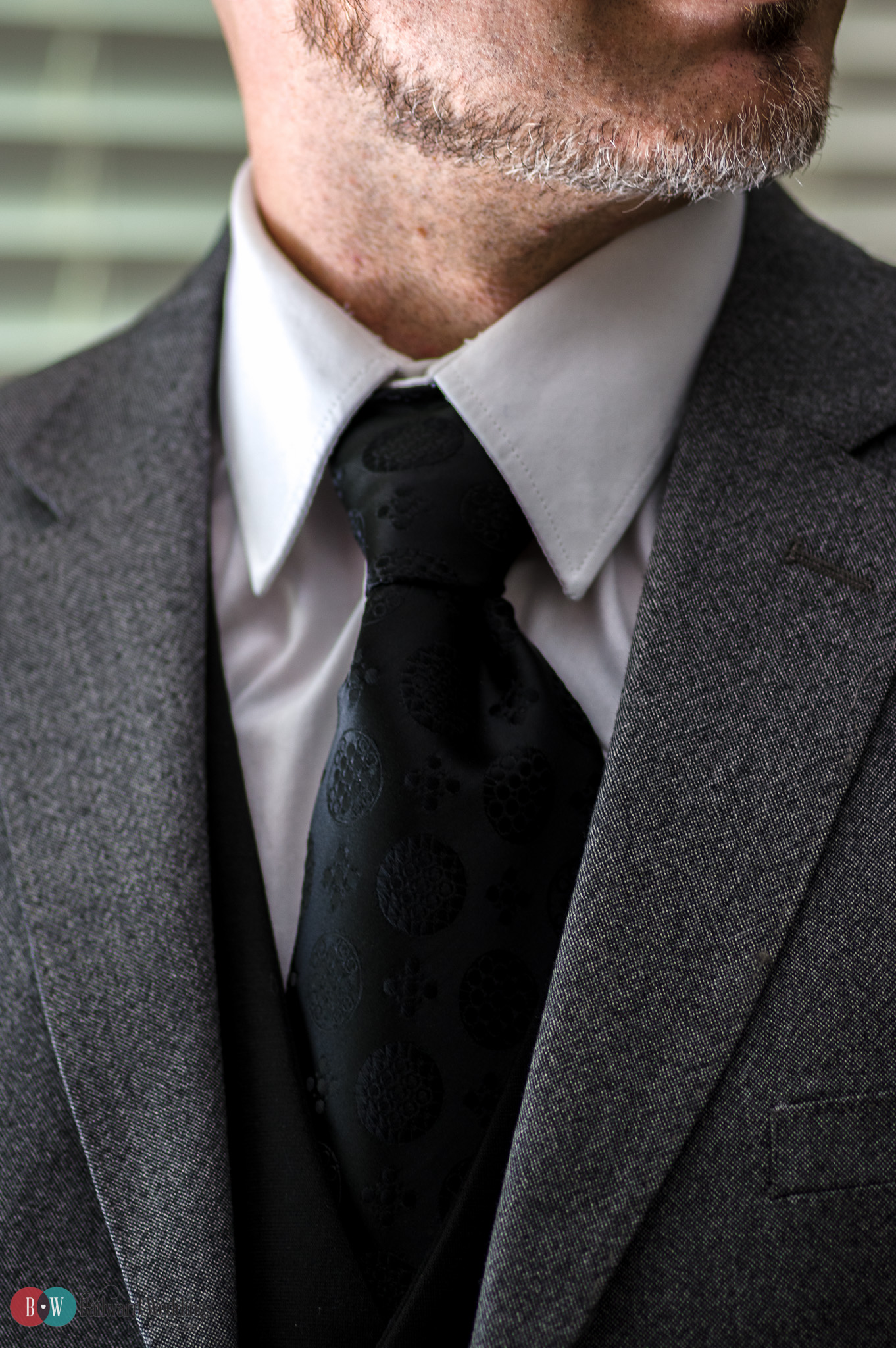 People can be details too!  This is Adam, or at least some of him.  We were at his house in Abbotsford while he and the best man were getting ready.  This was the calm before the couple of shots of scotch as we got ready to head out for the wedding formals.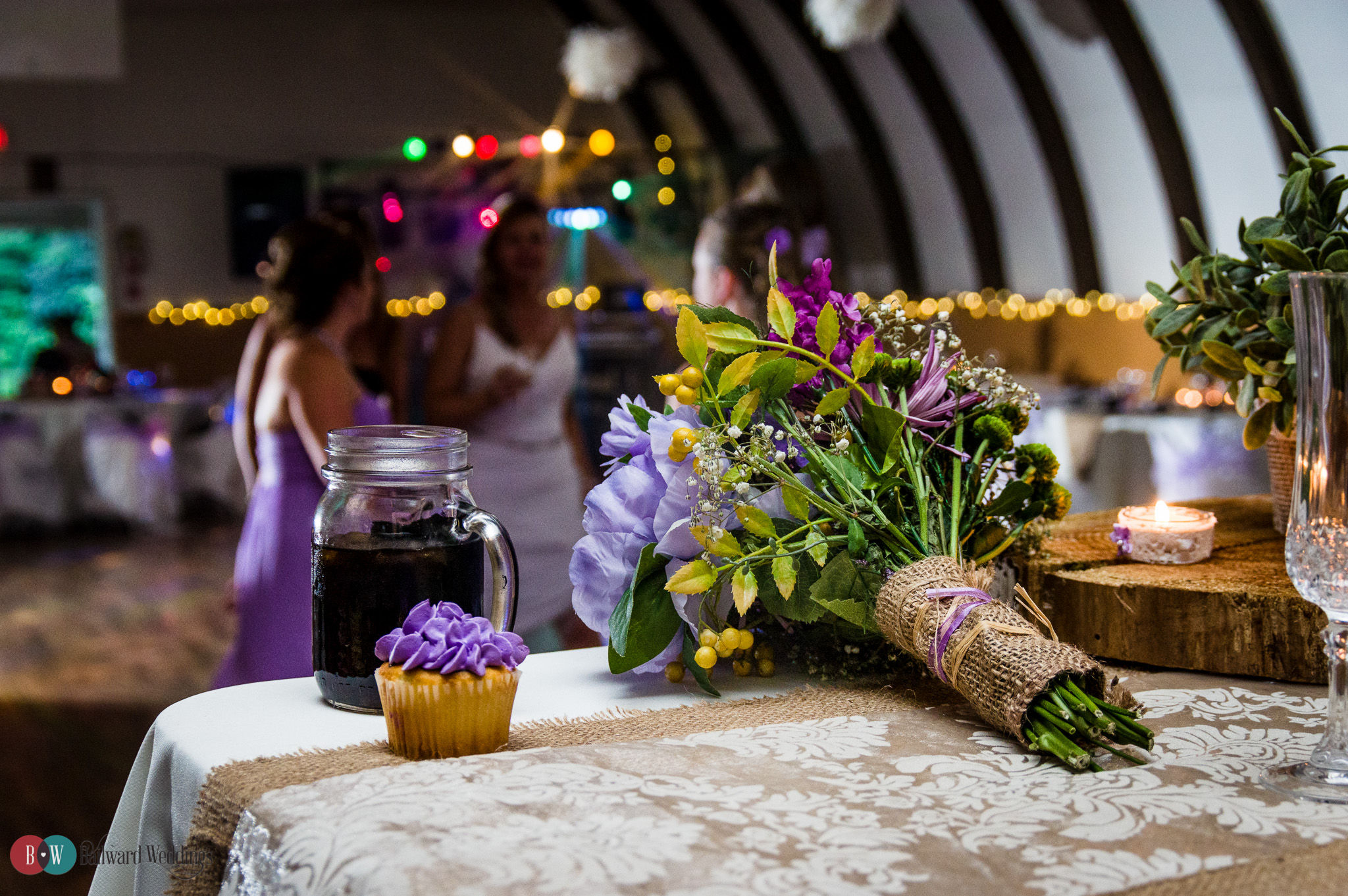 Last but not least I love how this is a a detail photo of the bride's rustic looking bouquet (and cupcake, and drink), but still tells the story of the Abbotsford reception, dancing, fun, and the beautiful bride and her daughters dancing in the background.
Bonus Images
Ok, you know I can't just share 5…. I'm just not built that way!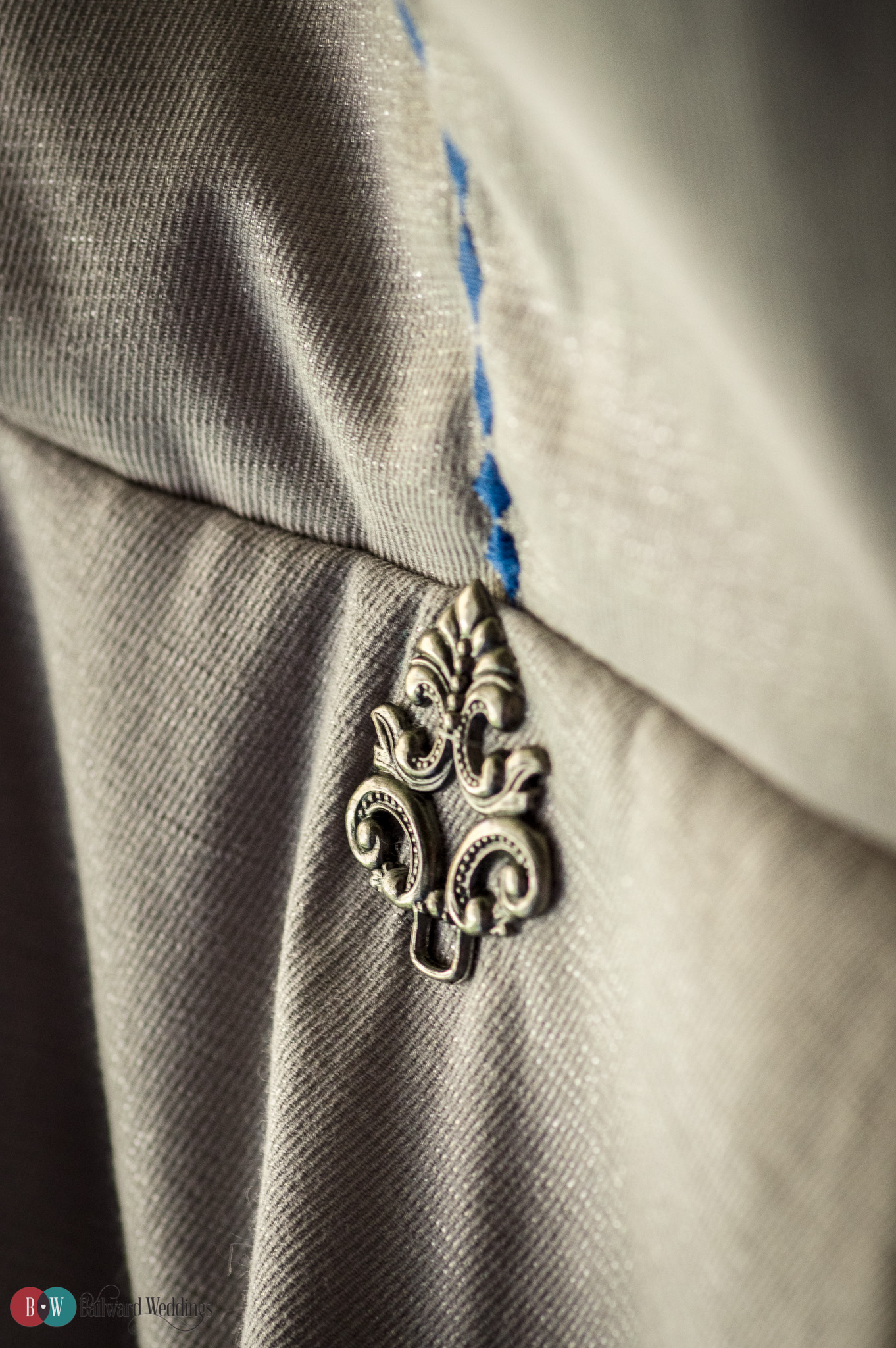 This is the hand made wedding dress that Trish wore for her wedding in Coquitlam.  Made by a friend especially for the wedding, and a work of art.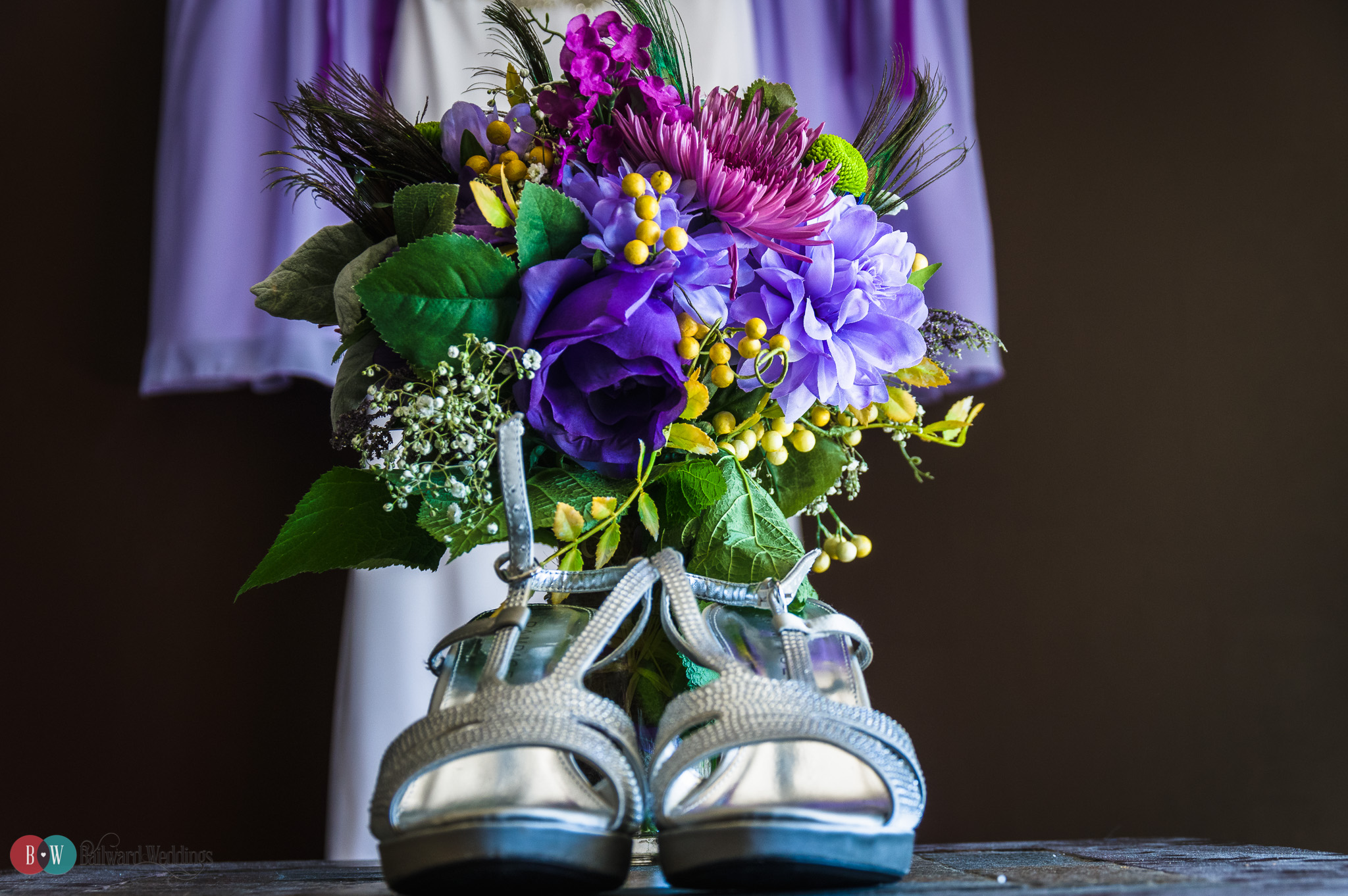 High heels, bouquet, and the dresses in the background.  All of the getting ready for a wedding in one photo!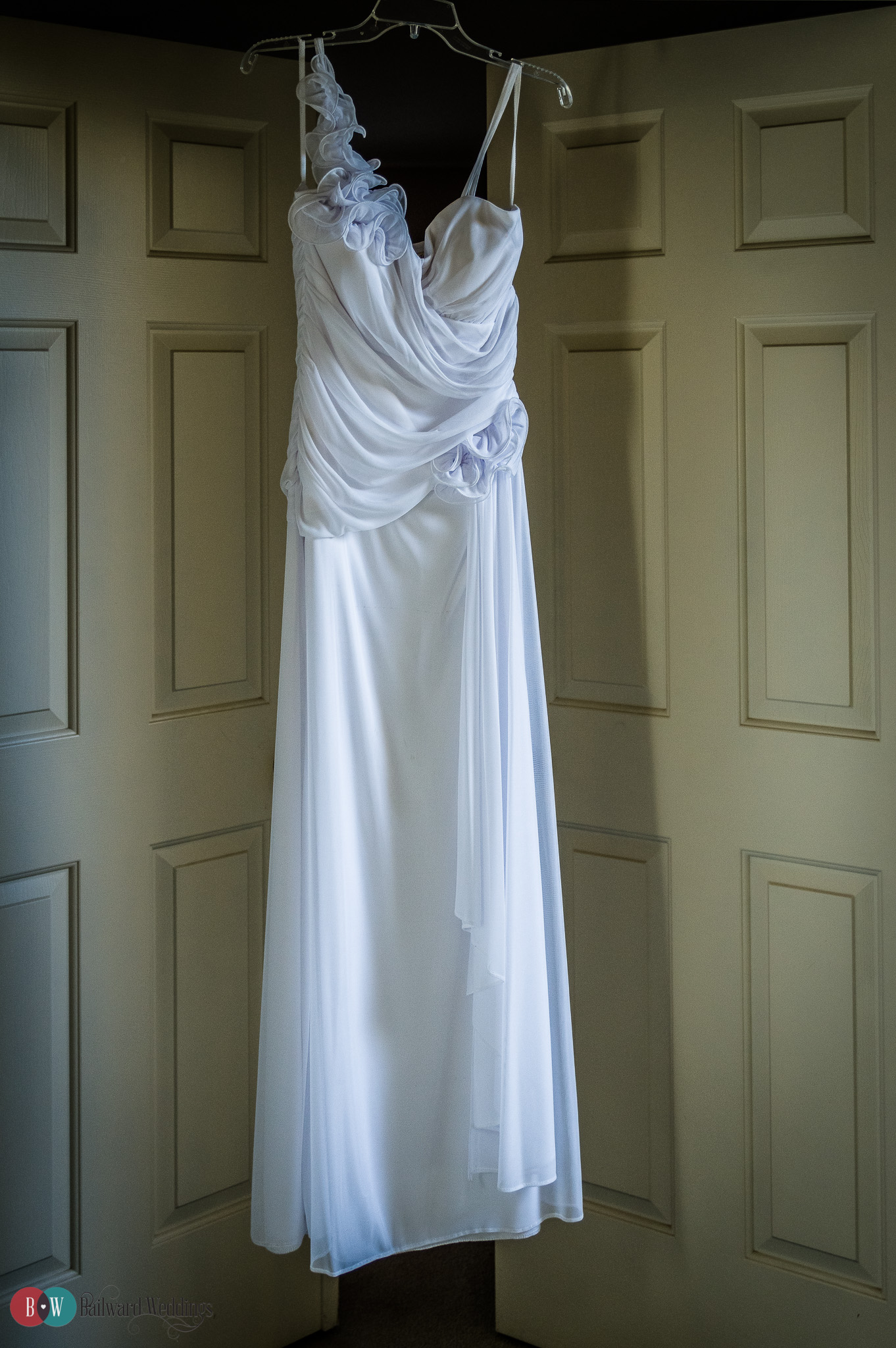 Last but not least, for some reason I'm just in love with this photo of Tara's wedding dress hanging up.  It's simple, beautiful and feels wonderfully innocent somehow.
So that's the latest in the Top 5 series, next week…. Top 5 most fun photos!
Remember if you're interested in a free consultation for wedding photography head over to the Contact page and submit your name, email address and wedding date!