Caroline and Rob chose the Prestige Oceanfront Resort in Sooke for their wedding because it was a beautiful location. Sooke in a small and gorgeous town about 30 minutes east of Victoria on Vancouver Island which was perfect for the ceremony and reception for their wedding.
First of all, the day started with an amazing sunrise, which was a good sign for the events to come. The hotel sits next to a wharf where there are lots of local fishing boats moored. There is also a beautiful gazebo which is used for wedding ceremonies. The sun rising behind it made a beautiful image.
The room that we used to get ready was gorgeous, spacious and bright. Lana, doing hair and makeup, made short work of the bride, brides daughter, and the mother of the bride, and other family members who needed to get various ties tied!
Molly had a very important of being the ring bearer, and was primped and primed for it.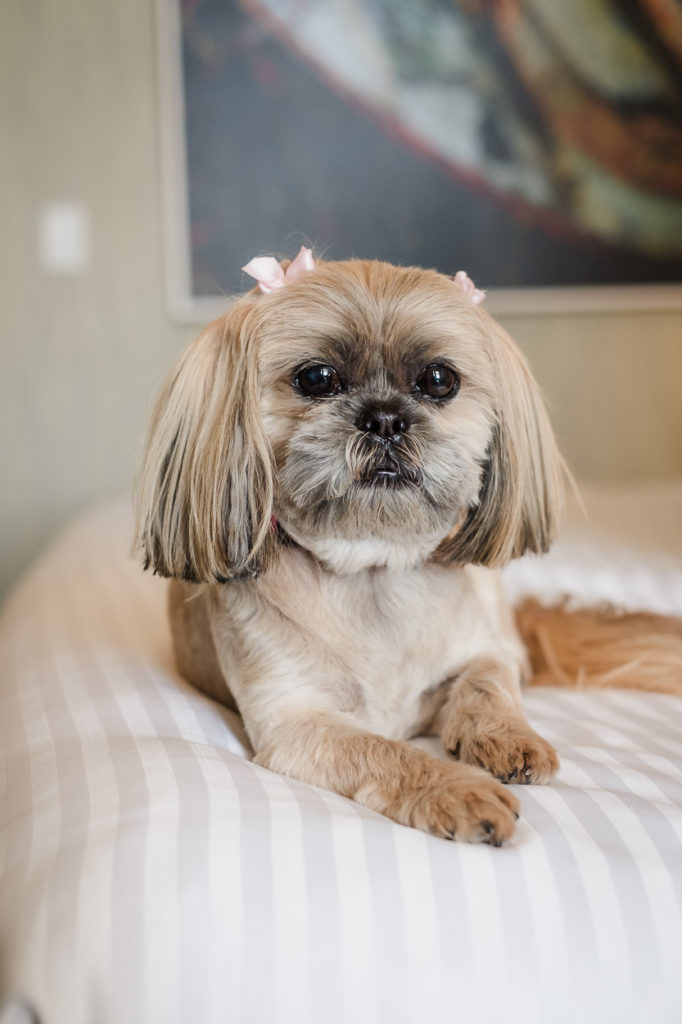 The little details. The rings were absolutely amazing.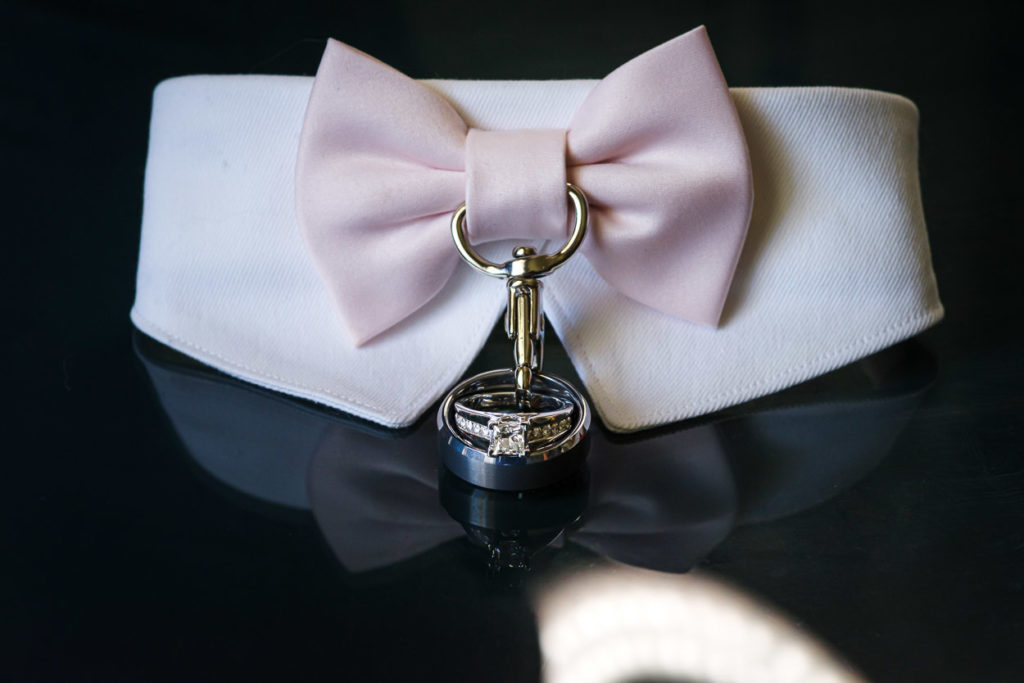 The ceremony took place under a sunny blue sky with friends and family in the gazebo. He cried when he saw her. I always joke and say tears are perfect, but …. yea, I'm not joking. It was touching to see the love here.
The hotel grounds are spacious, and provide some great little hidden spots for both family photos and formals for the bride and groom. The front entrance has some perfect spots, as well as the dock and marina area behind.
The Prestige has a unique little spit of rocks beside the pier that made an unbelievable spot to do some fun formal photos.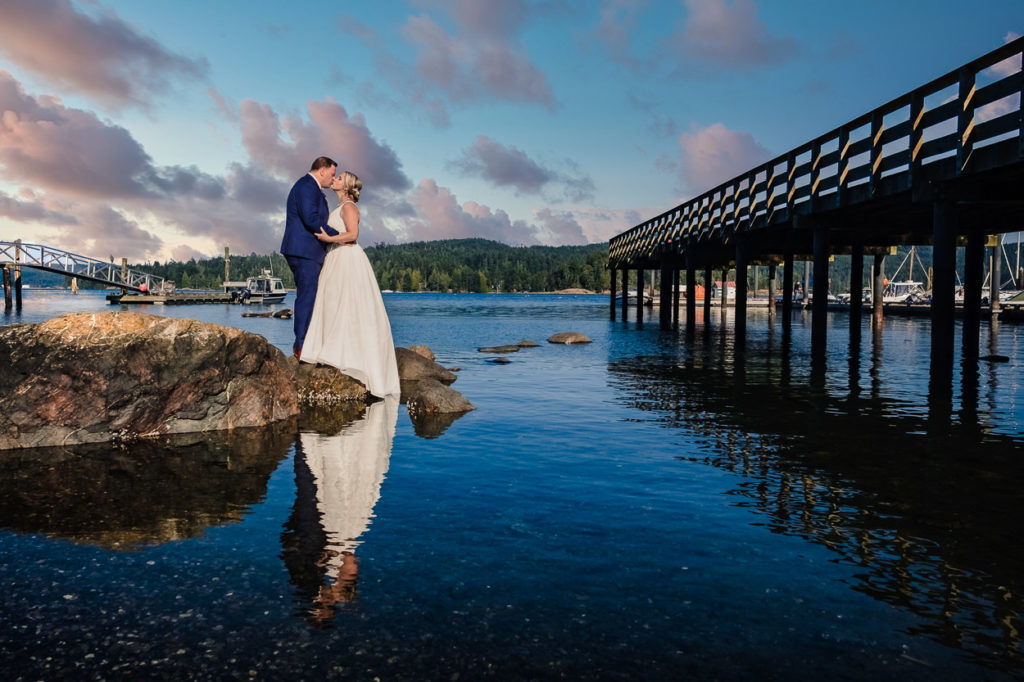 I love getting a photo of everyone at the wedding surrounding the happy couple.
The reception had some fun and games, speeches, and a few tears as well I think.
And the shoe game.
Because of COVID we weren't allowed dancing, but we were allowed a first dance outside. Sparklers held by their family and loved ones surrounded them and illuminated them as they danced their first dance as a married couple.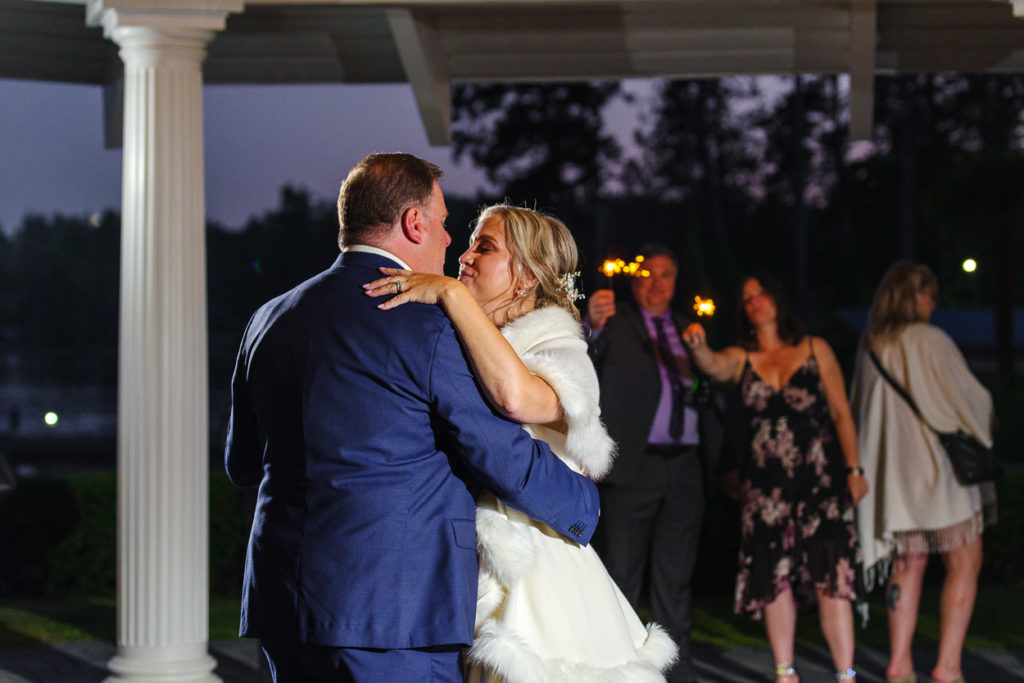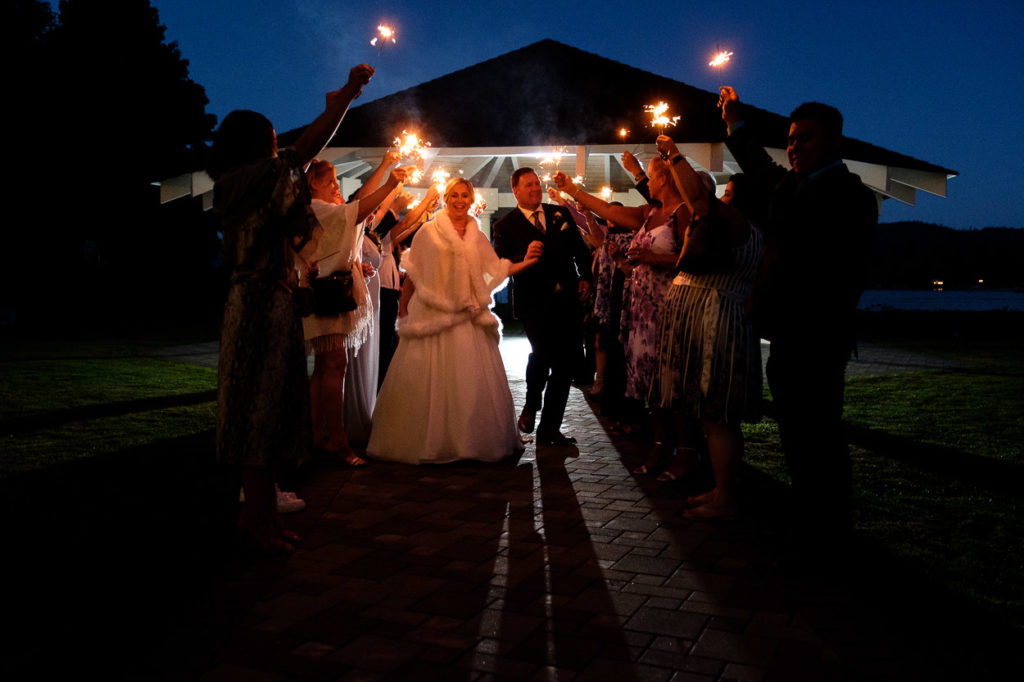 To wrap it all up, these two had a challenging time making this wedding happen. Right now we're in the midst of COVID-19, and anyone who planned to have a wedding this year knows it's an astronomical task to get things together, find a location that accepts weddings, pare down your guest list, find hair and makeup that is verified as COVID certified… it's nuts. However, they persevered and pushed through a bunch of challenges, and ended up with an absolutely amazing wedding.

I am so proud to have been invited to be a part of it and capture their day for them!
Bride and Groom: Caroline and Rob
Venue: Prestige Oceanfront Resort, Sooke
Hair and Makeup: The amazing Lana Temireva
Flowers: The incomparable Tina from Platinum Floral Designs