About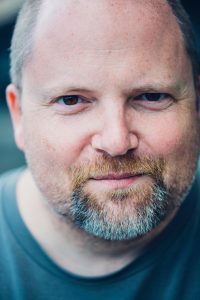 I pride myself in being passionate about people and getting the highest quality images, mixing capturing real emotions and moments as your wedding happens.  I've been into photography since around 2000, and have been passionate about photographing people since 2011, diving into wedding and portraiture photography in the lower mainland.  I am equally comfortable in the studio with lights and modifiers, or outdoors with just a camera and coming up with creative and interesting photos at a moments notice.  I believe that this comes through in the art that I create.
I'm a hopeless romantic. I wrote bad love poems and there is a high probability that I will tear up during your first dance.
When I started taking photography seriously it was about 5 years ago.  Before then I was taking photos of flowers and mountains because honestly, people terrified me.  I was a shy kid, the nerdy kid in class and people have never been my thing.  But I started noticing that the photos that I saw online that really spoke to me were the ones with people in them.  Around the same time I heard an old adage about "do what scares you the most."
But if I did that, I'd be a people photographer, doing weddings and portraits!
But that damn thought kept on rattling around in my brain, digging itself deeper and deeper, until I finally admitted that if I was going to at least try this crazy thing, I needed to get some practice at it.  So I took a portrait photography course in Downtown Vancouver.
You know what? I sucked.  Really really sucked. I didn't know what I wanted the models to do, when I did have a thought I couldn't communicate that to them, I had no idea how to light a person's face properly…. it was all just a mess.  But of the shots from that day there was one that I thought was great.
Over the next 5 years I kept on taking photos, going to workshops, and practicing the craft. I learned how to pose, light and not be terrified of people.  In fact, I even kind of like people now.
That's me, that's my story.  I'm a friendly guy who's easy to get along with and will make you comfortable and confident throughout your day.  I love making photos and work every day to make my photography better. Your photos are the only thing you'll take away from your wedding day and they will be passed down for generations.  This is a responsibility that I'm honoured to be given, and I will work my ass off to make your wedding photos amazing.
I'd love to talk to you about your big day.  Head over to the booking page and send me a message.