So I had an awesome wedding a couple of days ago (preview coming very soon!), but this time of year is normally pretty light, so here's another set of images from looking back at 2015.  These are light, fun, or outtakes that don't quite fit in your normal "traditional" wedding photos.
Getting "Fun" Photos
I've said before how much I love the getting ready side of things.  Candid photos lead to awesome moments, and when I can just blend in and be one of the girls, moments happen.  I wish I could be so clever as to set some of these up, but nope, just being in the right place at the right time (and a bit of experience to know when to anticipate what might be happening) is what I rely on.
This is why I always encourage brides to pick a package that includes the getting ready.  The more time I spend with you and the wedding party the more time there is for amazing moments to unfold.
Like this one with Amy and her flower girl from her Harrison Hot Springs Wedding.  Amy was getting her hair done and her flower girl was beside her getting her hair done and was not having a good time (something about back combing I think).  She reached out her and and held Amy's for just a moment to get a bit of confidence and a few words of encouragement, and gave a huge smile.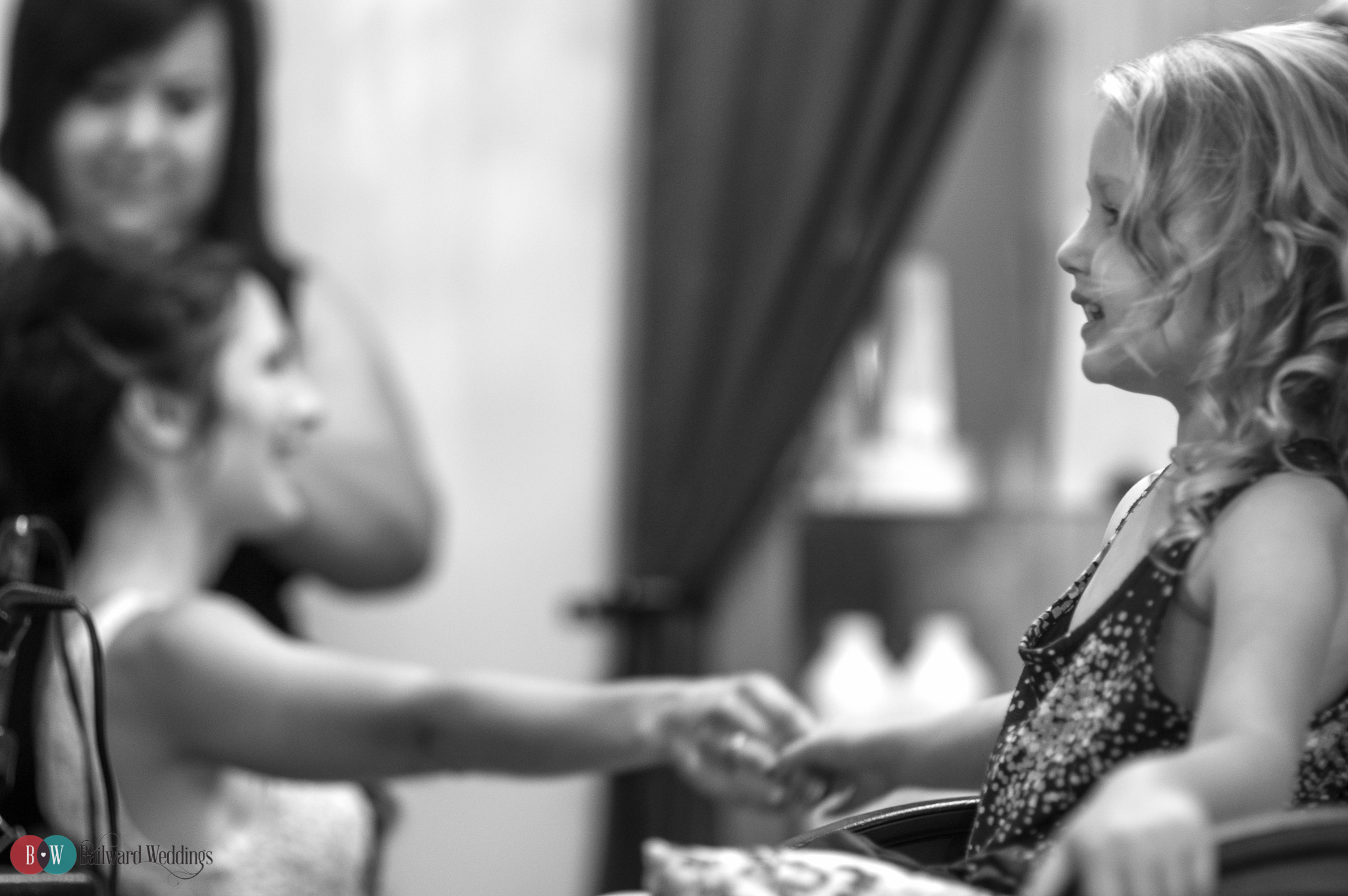 There are certain shots that you want to have, traditional, standing, formal portraits… shots for the grandparents.  But then there's the fun ones, like this one from Denis and Irina's Stanley Park wedding.  Irina said "I want something fun, not like other weddings" and proceeded to leap into Denis's arms, throw hers up in the air, and I shot away.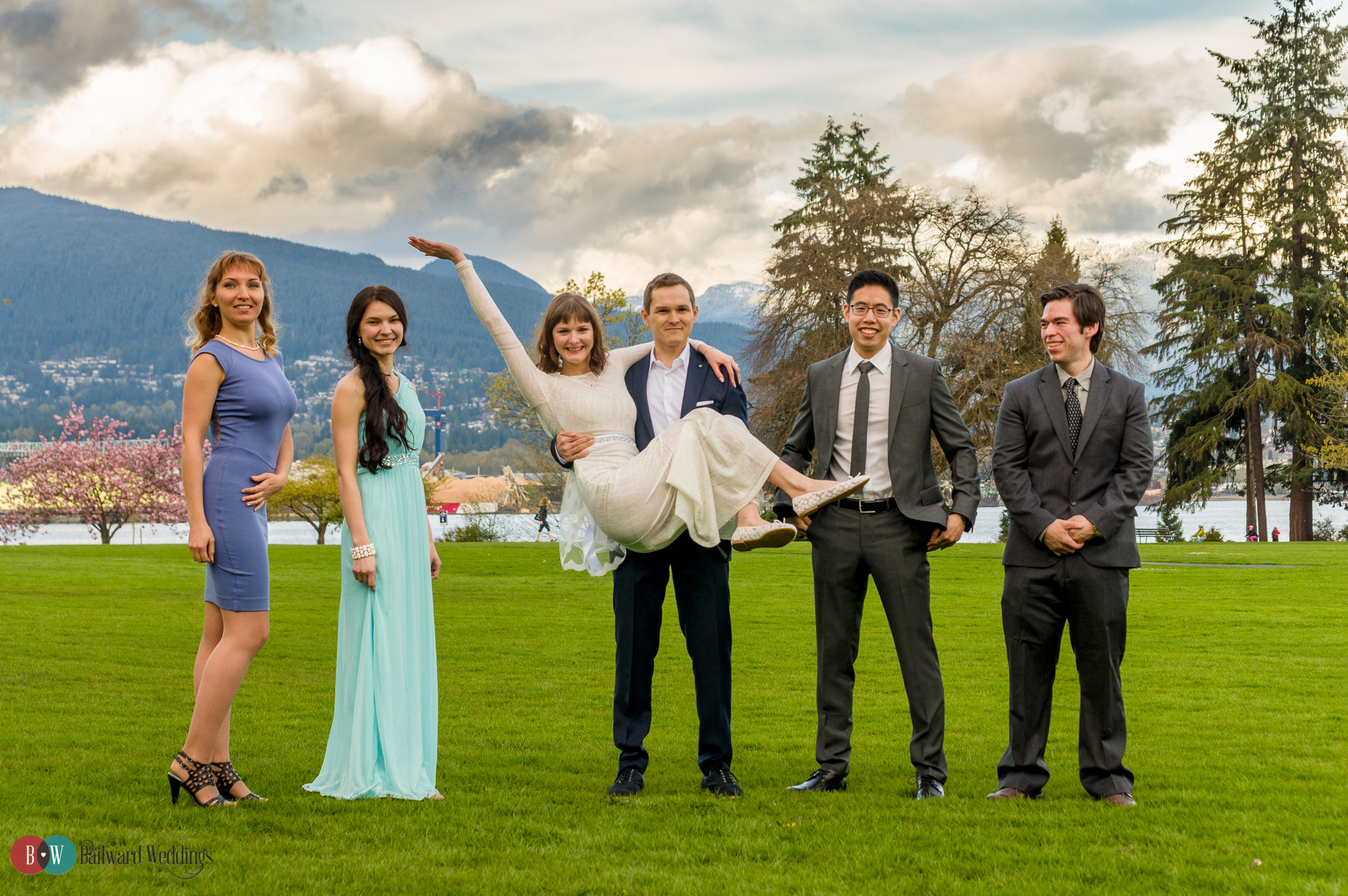 She was a blast because she didn't miss a moment to fake-strangle her new husband or jump in the air for joy.  Oh all right here's one more…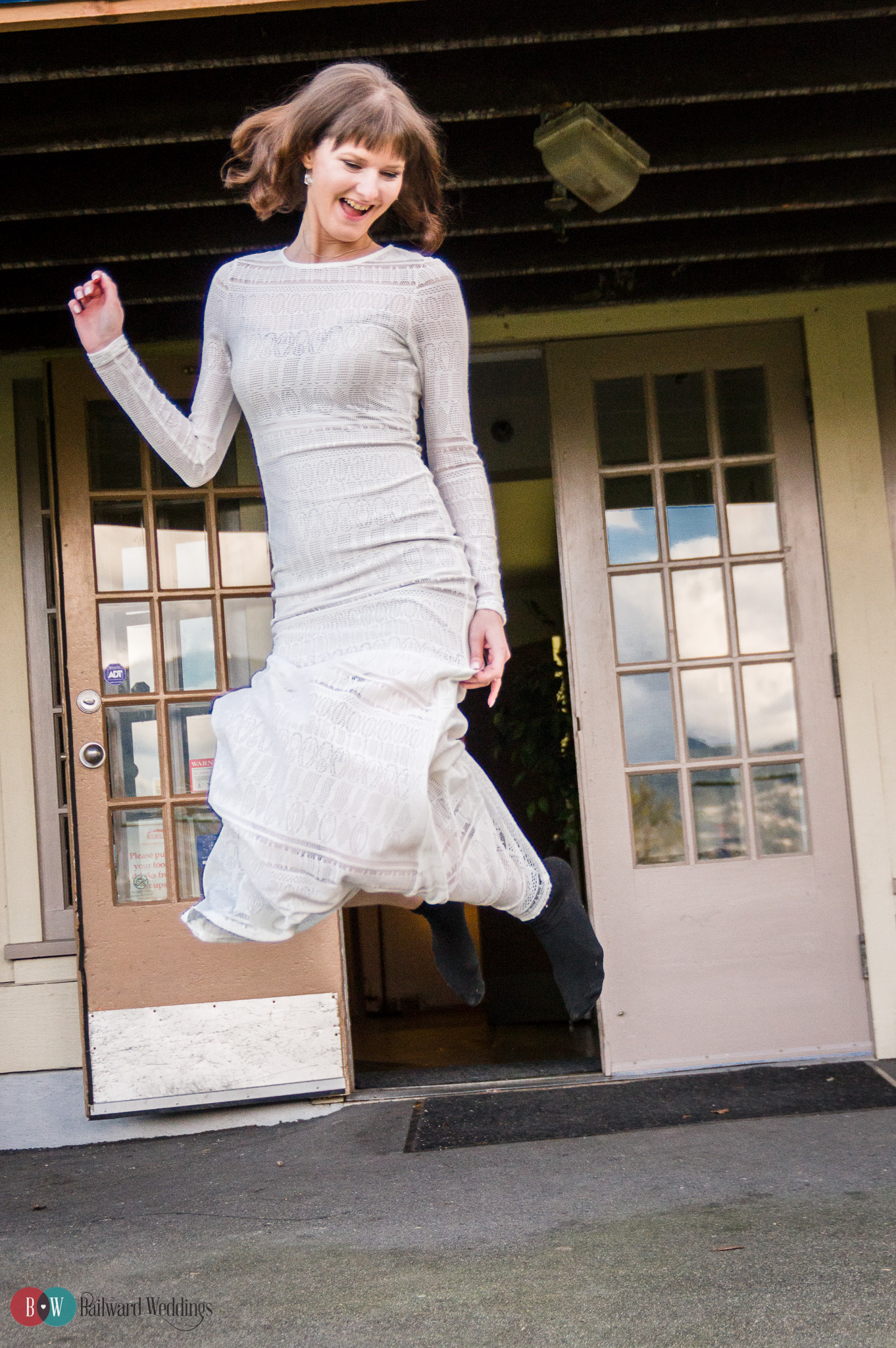 I'm not a fan of smoking, but sometimes it does make a great photo.  Like these two bridal party members from a summer Abbotsford Wedding with their cigars (it was a whole ritual setup).  I loved how the smoke looked against the background, and of course the great expressions!  Seriously though, don't smoke, it's bad for you, ok?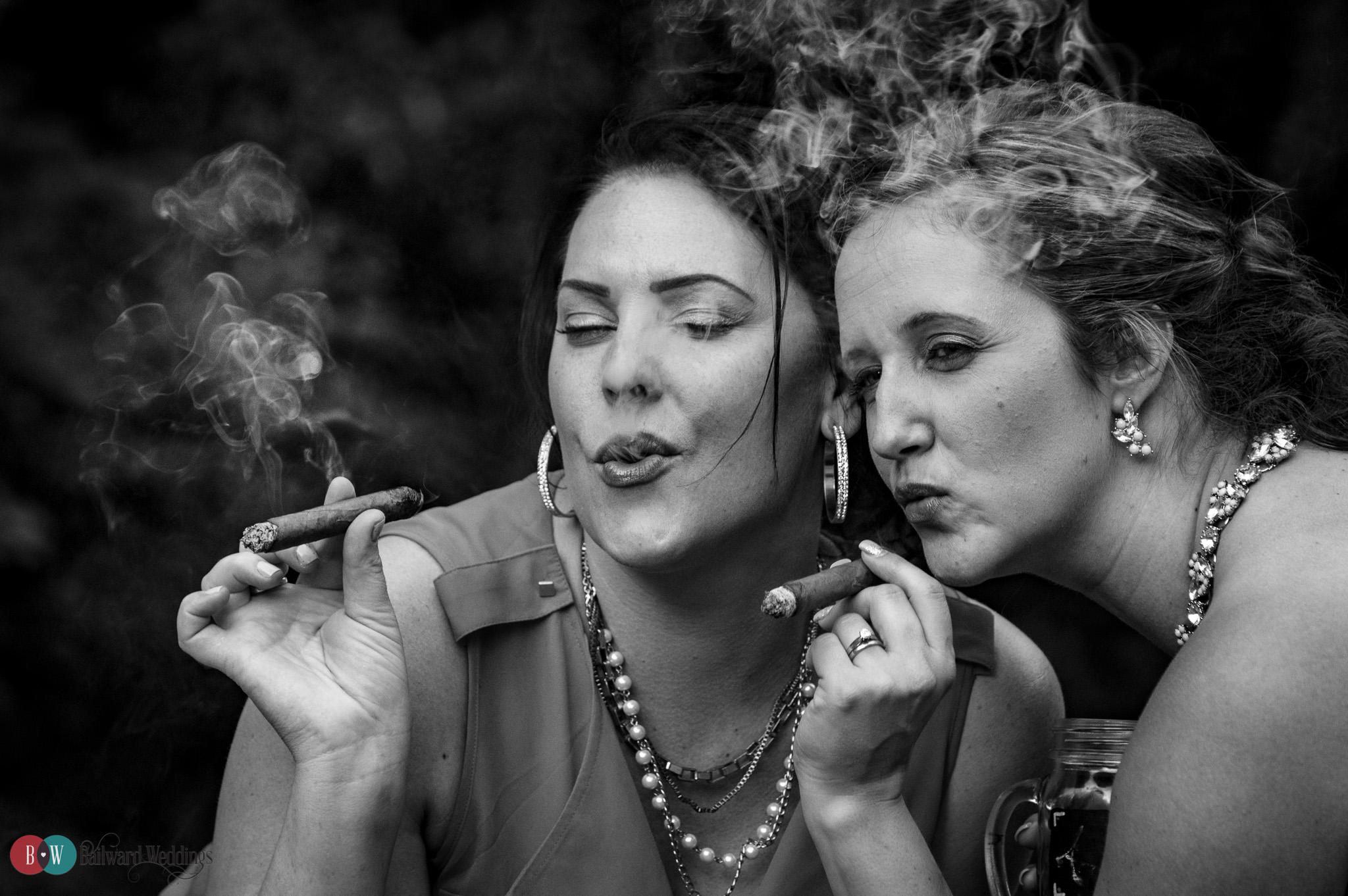 It wouldn't be right to talk about Adam and Amanda's wedding with out showing the beautiful bride and and handsome groom would it?  And what says more fun than a classic sports car, lent by a friend out near Matsqui Village where we did some of the formal photos.  For the photos in the car I had to swap who got to be in the drivers seat because, go figure, they both wanted to be in charge!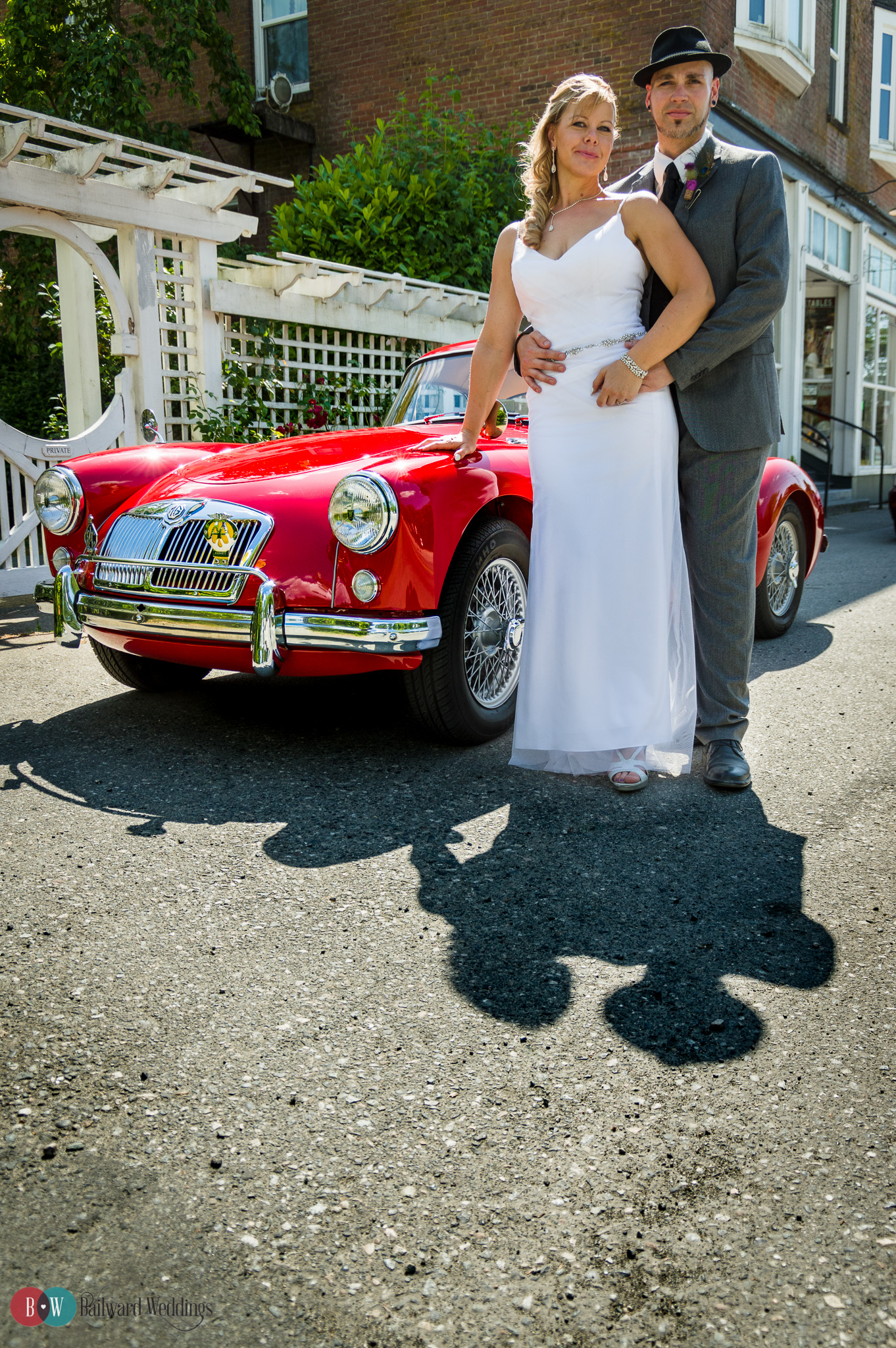 Last but definitely not least is this scene that I walked in on.  I was shooting Tara and Alex's Port Moody wedding alone and with a second shooter, so I did some jumping between the bride getting ready and the groom getting ready.  When I got to the groom's parents apartment I set upon this scene…. Alex and his best man Raphael getting their bowties by using Youtube videos to figure it out.  In the end they got it just right.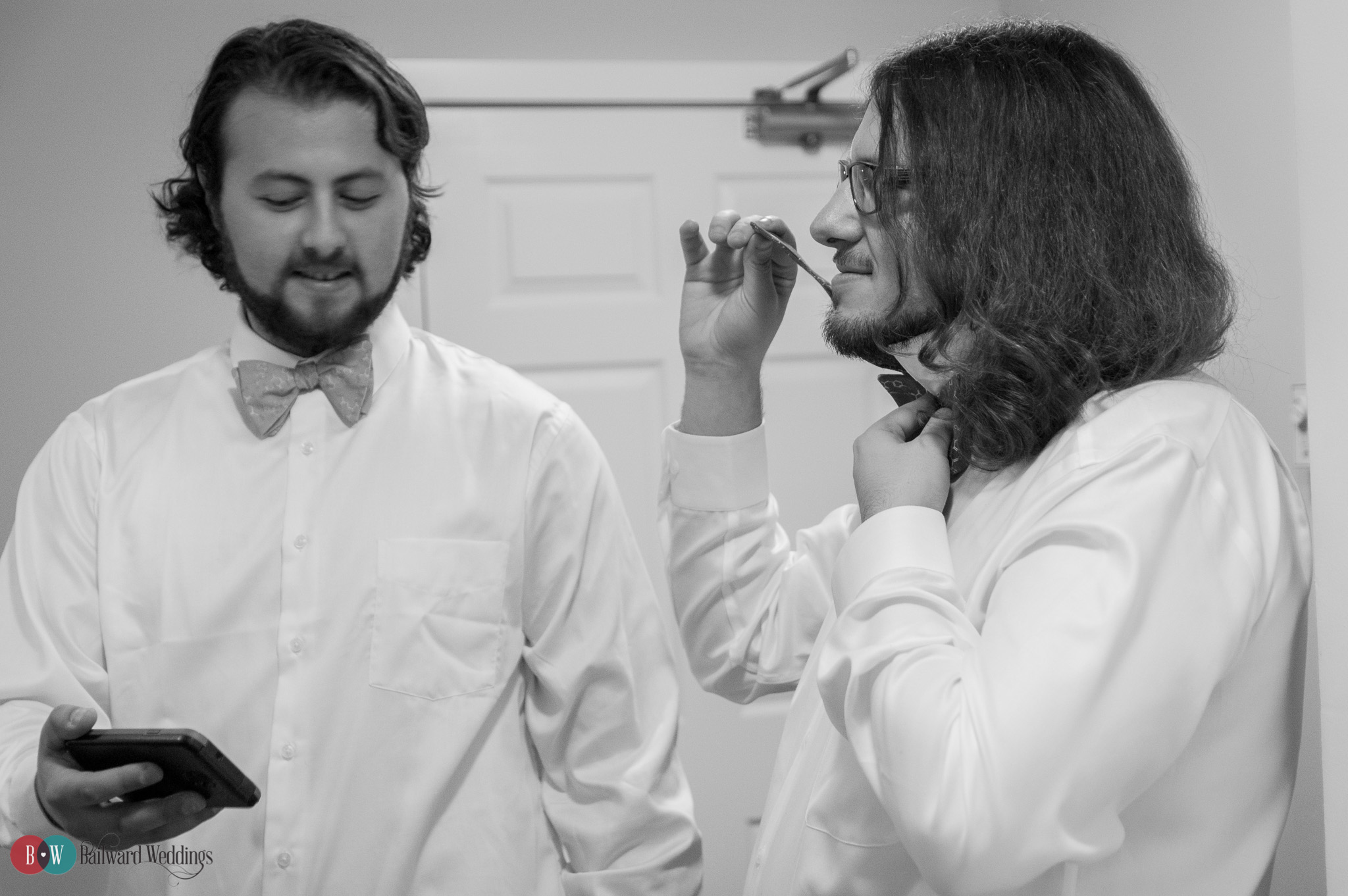 So there you go, some of my favourite photos from last year!
If you want to have fun and relaxed wedding photos like these, click here to schedule your free consultation.