It's always a good practice to look back at the previous year and think celebrate successes.  I've been very proud of the weddings that I was at and wanted to share my Top 5 favourite formal wedding photos from 2015.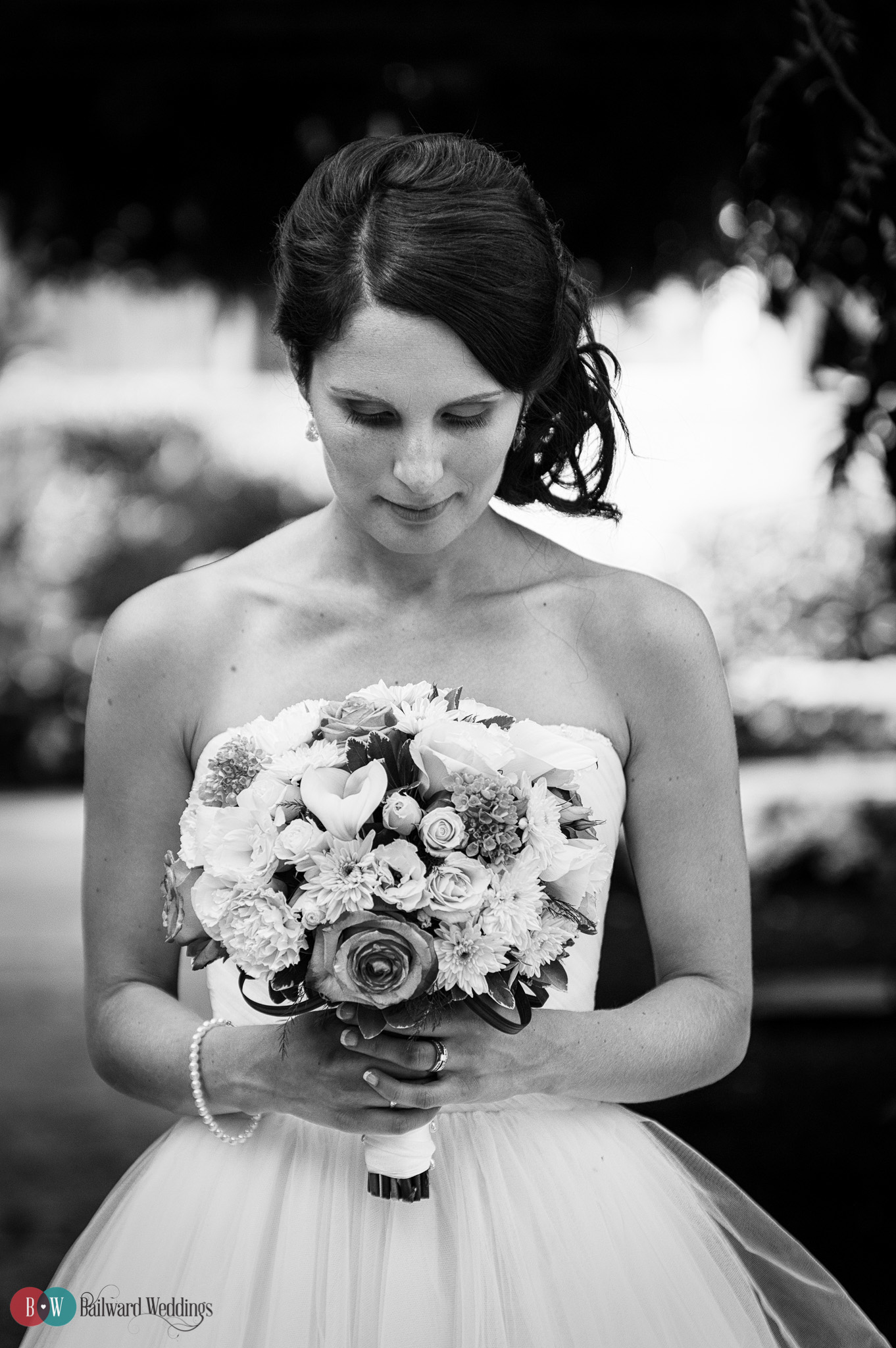 Beautiful Amy and her bouquet at the Harrison Hot Springs Resort.  This is one of the hottest (temperature wise) weddings I've done.  It was in the mid-30's and nothing but blue sky as far as the eye could see.  The resort luckily has lots of shaded areas where I could capture the bride lost in thought for a moment. – Amy & Jason Harrison Hot Springs Wedding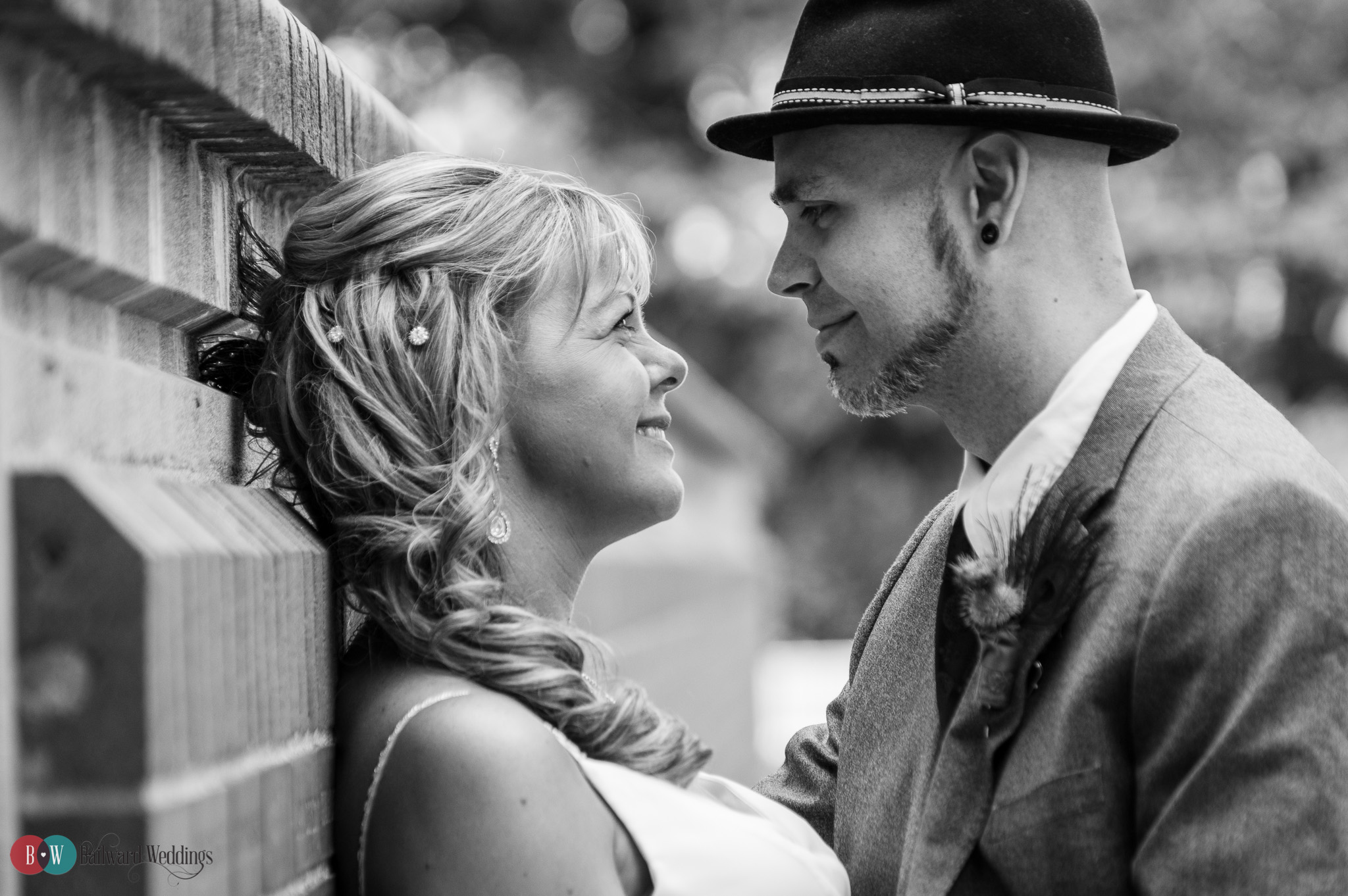 We did the formals for Adam and Amanda at Abbotsford City Hall, a lovely area in the middle of town with a park and fountain.  Lots of great times.  We shot this toward the end of the day and I thought it shows their love for each other.  The biggest thing I remember is leaving the park with the bride and groom and their small wedding party and coming through an Indian wedding which was huge (we're talking a literal bus dropping off people).  The contrast between the two cultures was huge, but the smiles on both of the brides was the same as they greeted each other and exchanged congratulations. – Adam & Amanda Abbotsford Wedding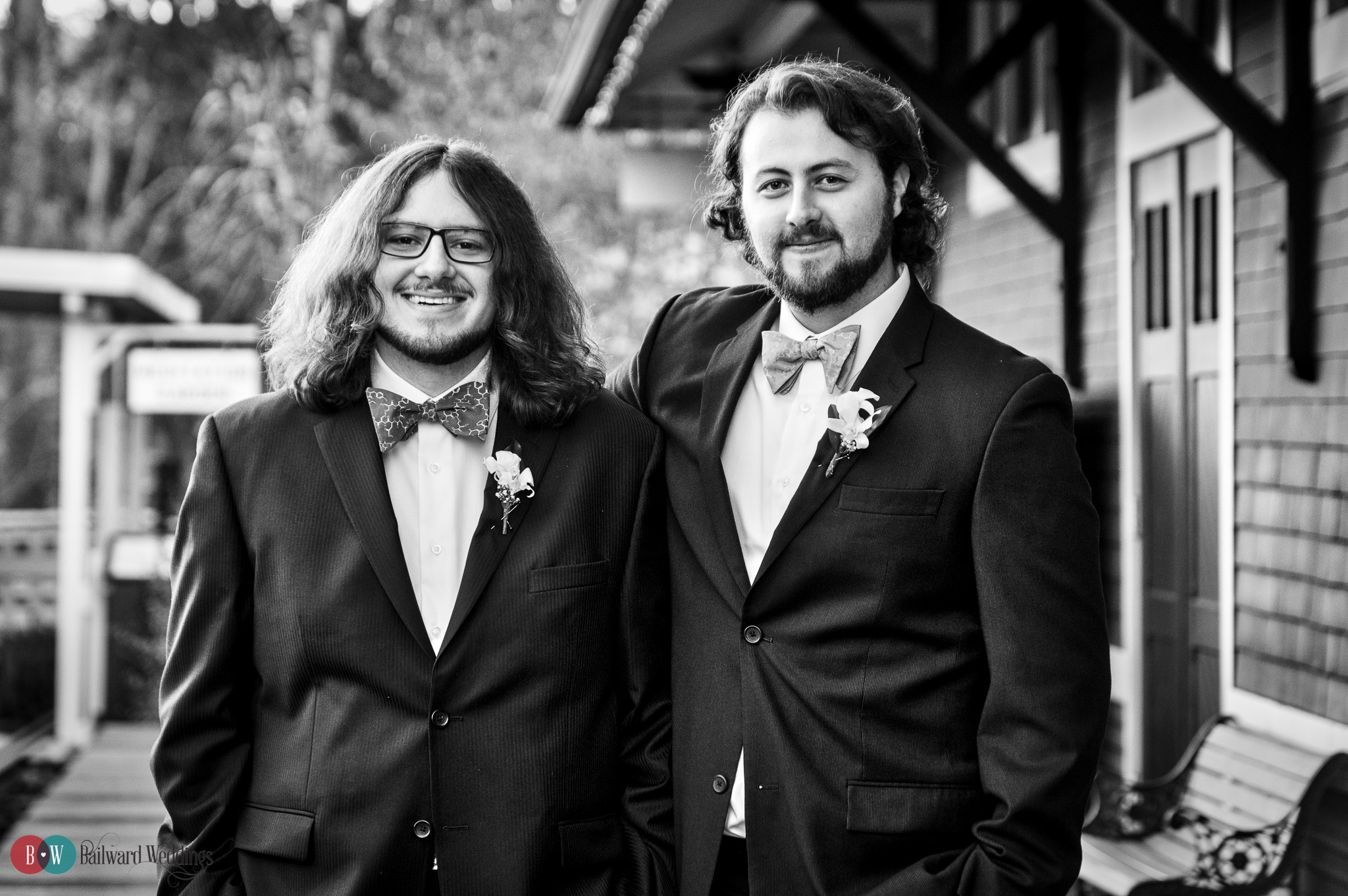 Alex and his best man mugging for the camera while his bride was warming up her hands behind us.  It was a November wedding and a bit cool, but that didn't stop the smiles on both bride and groom (in fact the whole wedding party) from being huge.  This was my first time at the historic Port Moody Station Museum, and I hope to go back.  The wedding took place in a train car.  Like, inside the train car.  Super fun and I had as much fun as the bride and groom did I think. – Alex & Tara Port Moody Wedding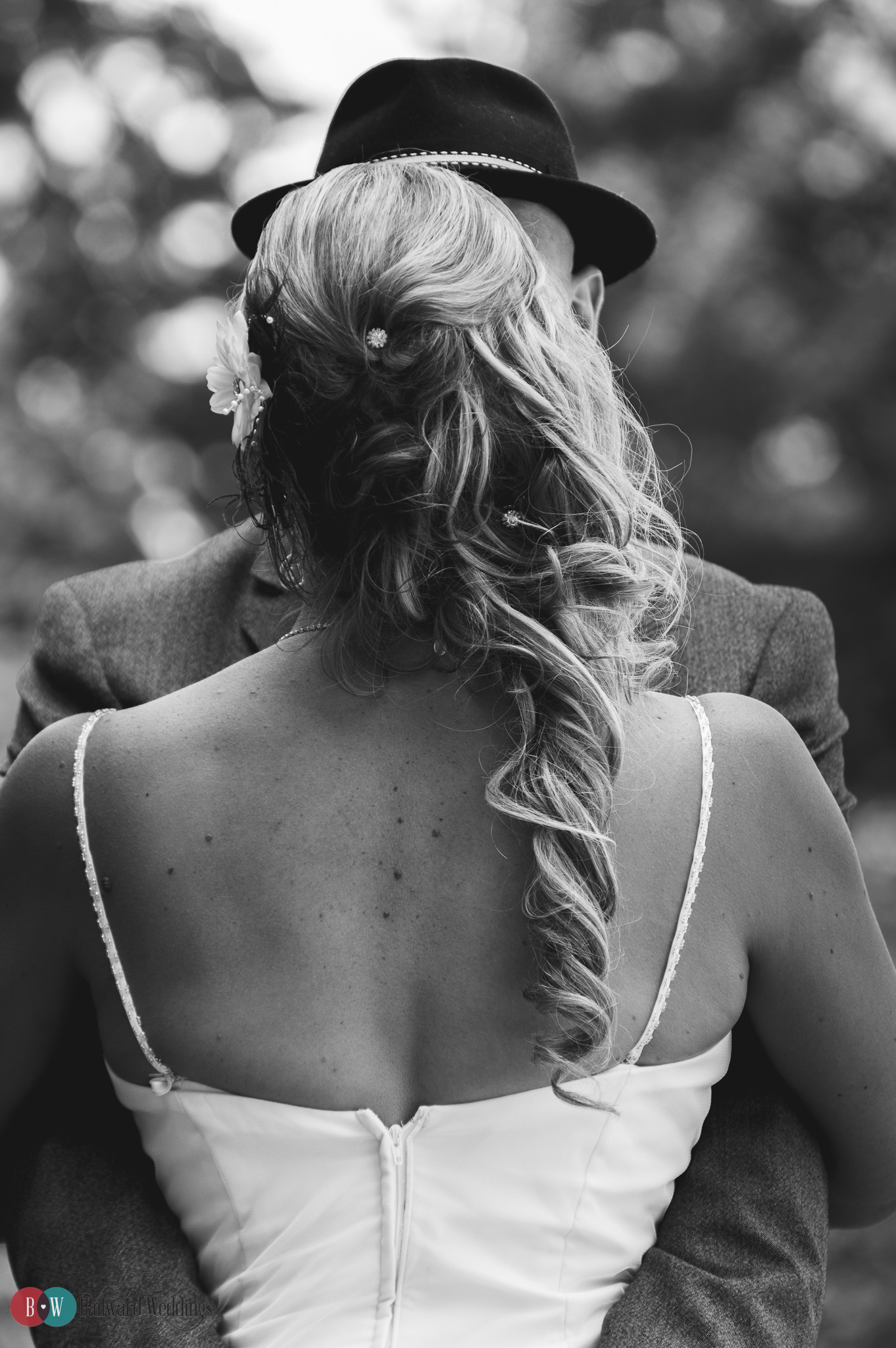 I love getting a photo from an unusual angle.  Sometimes it's more fun if you don't tell the couple what you're doing, and if they trust you they just go with it.  I think I just told these two to hold each other and look into each others eyes and forget about me for a moment. I went around behind her and captured this lovely moment. – Adam & Amanda Abbotsford Wedding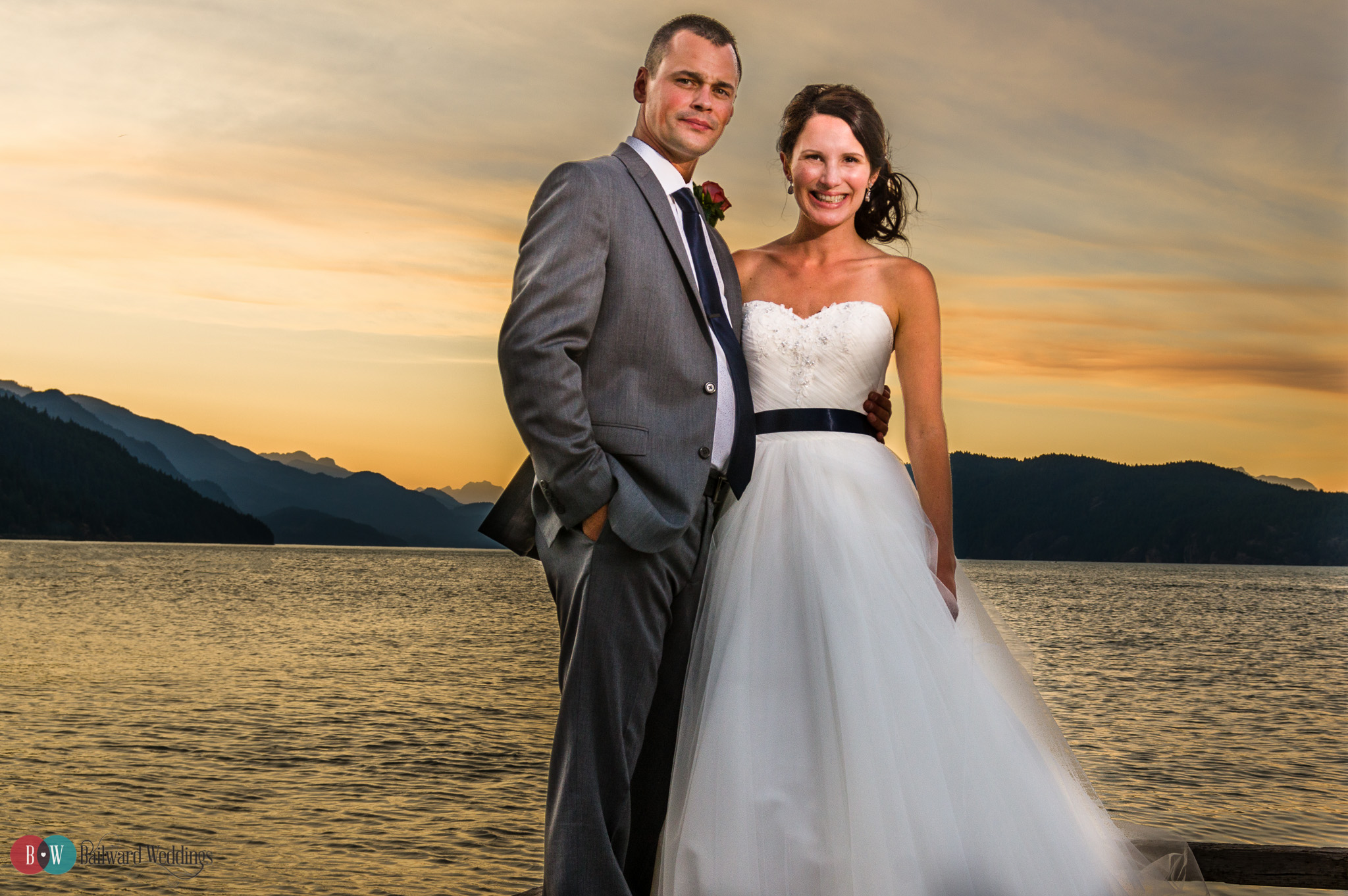 Sometimes the world conspires to give you a great photo.  A combination of the great location of Harrison Hot Springs marina, a lovely couple, and an amazing sunset gave me this amazing photo.  I can't wait to see this printed out large on a canvas and hung on the couple's wall where it belongs! – Amy & Jason Harrison Hot Springs Wedding
So that's my top five formal photos from 2015.  I can't wait for the next instalment of this series!