If you are looking for a gorgeous place to have your engagement photo shoot, Pitt Lake in Port Coquitlam, BC, is a great place to go.  The mountains surround you on three sides, there's a quiet lake with boat launch and dock, and you really the quintessential feel of the pacific northwest.  I suggested this location for Joe and Rachel (and their great dog Django (the 'D' is silent)) as a wonderful spot for us to go and do their engagement photo session.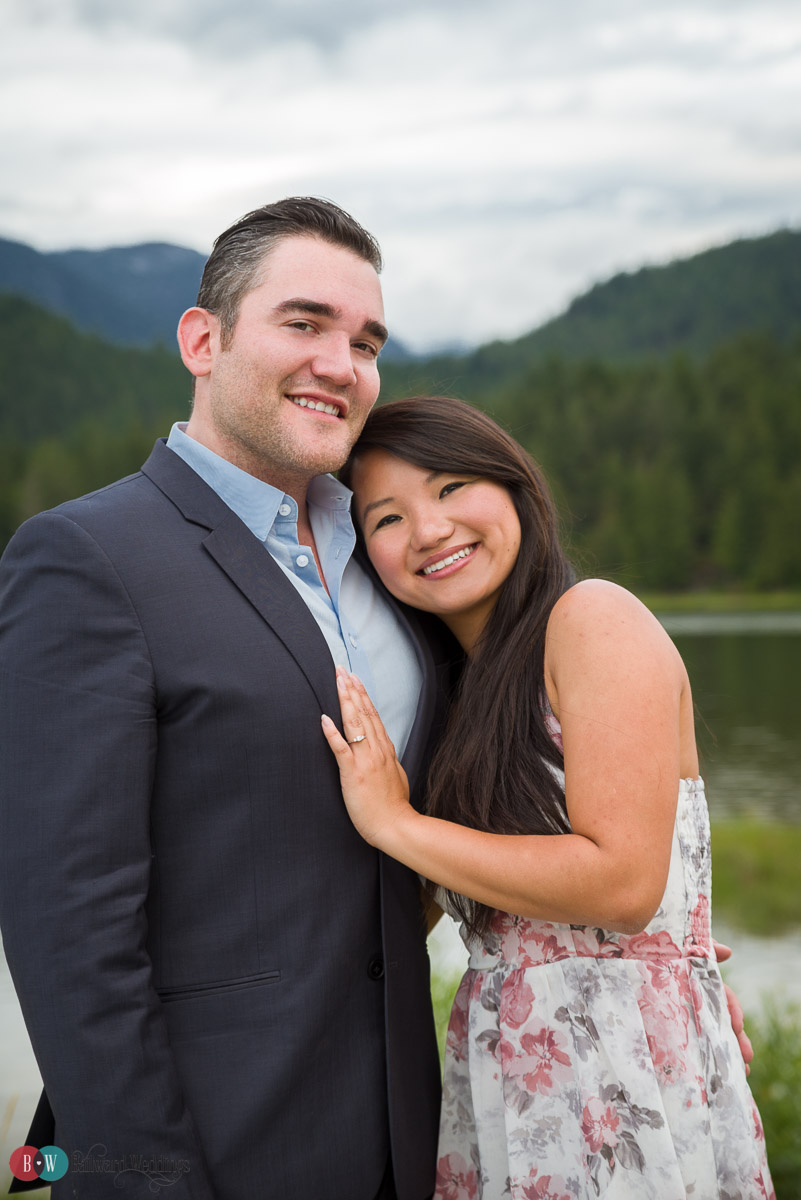 We were set up for a late afternoon session, but as we were driving out through the valley to get there it started sprinkling rain… Noooooooo!!!!!!  We'd had to delay the shoot a couple of times already due to weather and scheduling and this was the last thing that I wanted.  Luckily by the time we got there the weather had changed it's mind (not uncommon in this area of course).
They did great, the afternoon weather was perfect, and even Django was well behaved and looked in the right direction at the right time.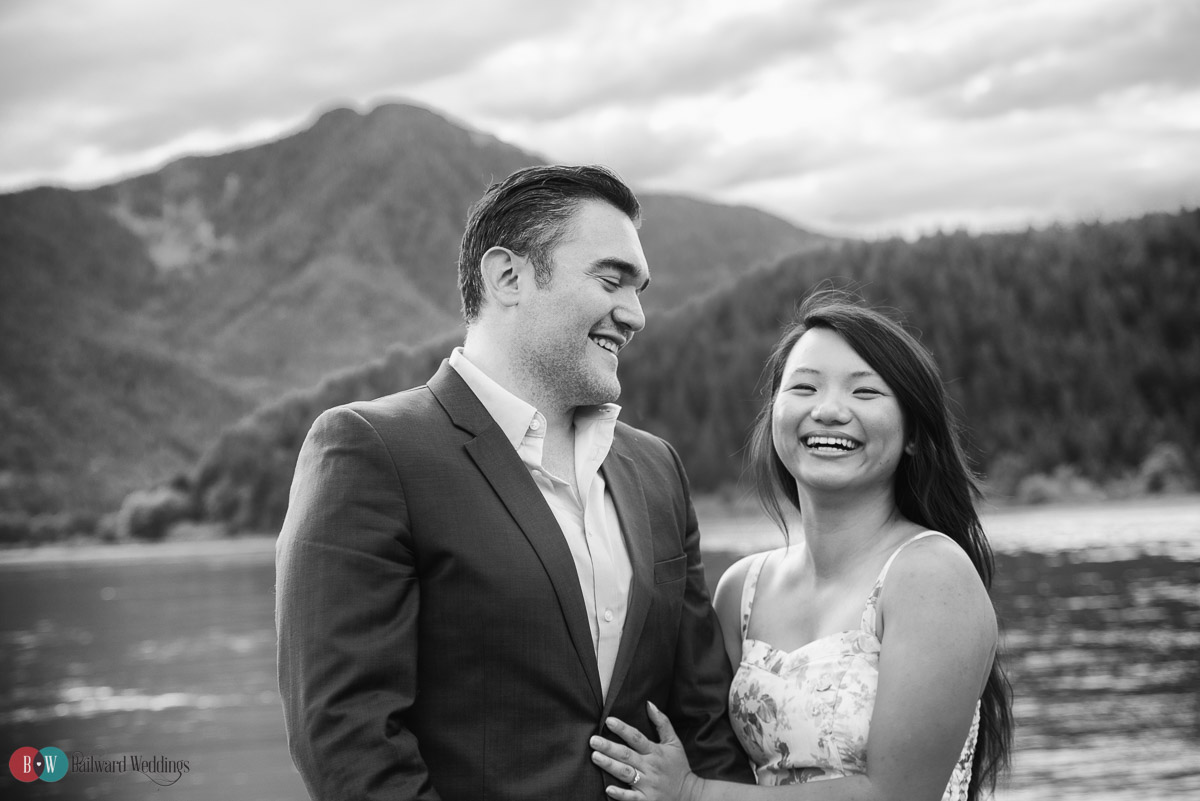 Ok these guys are total goofs too.  Especially the tall one…. he's the worst!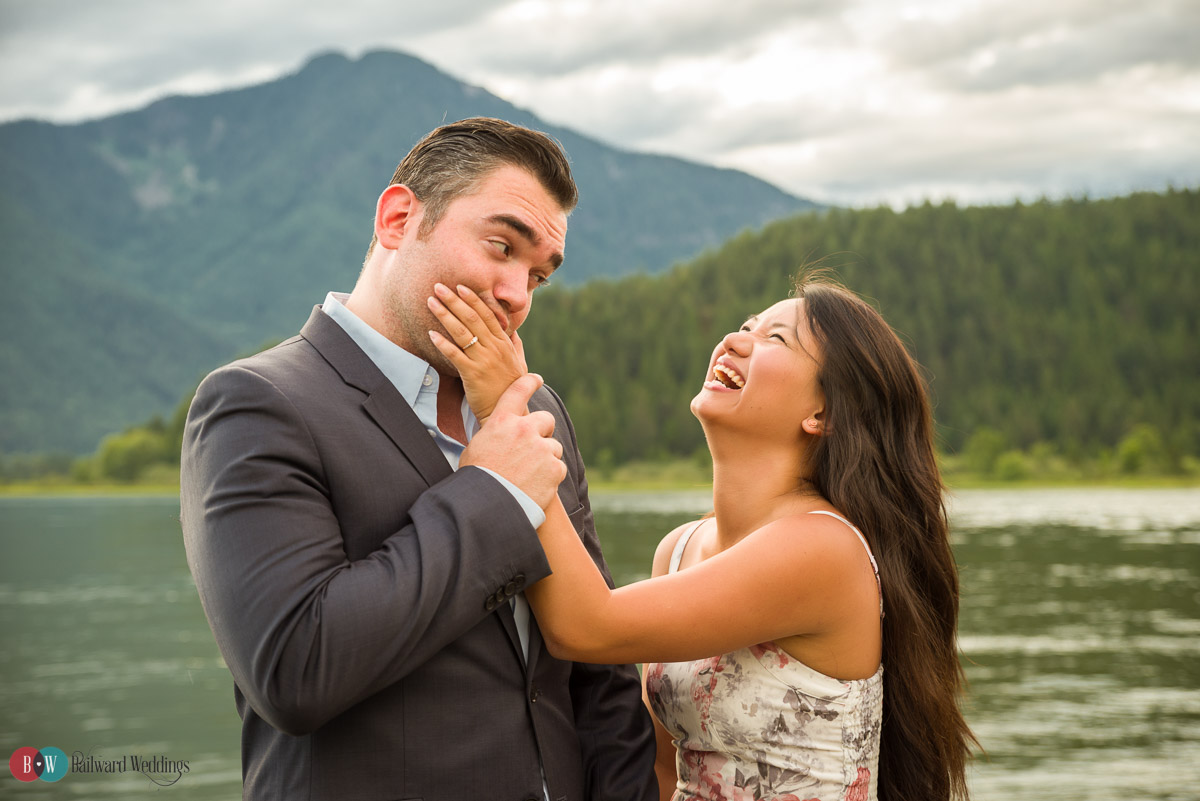 But they make such a cute couple!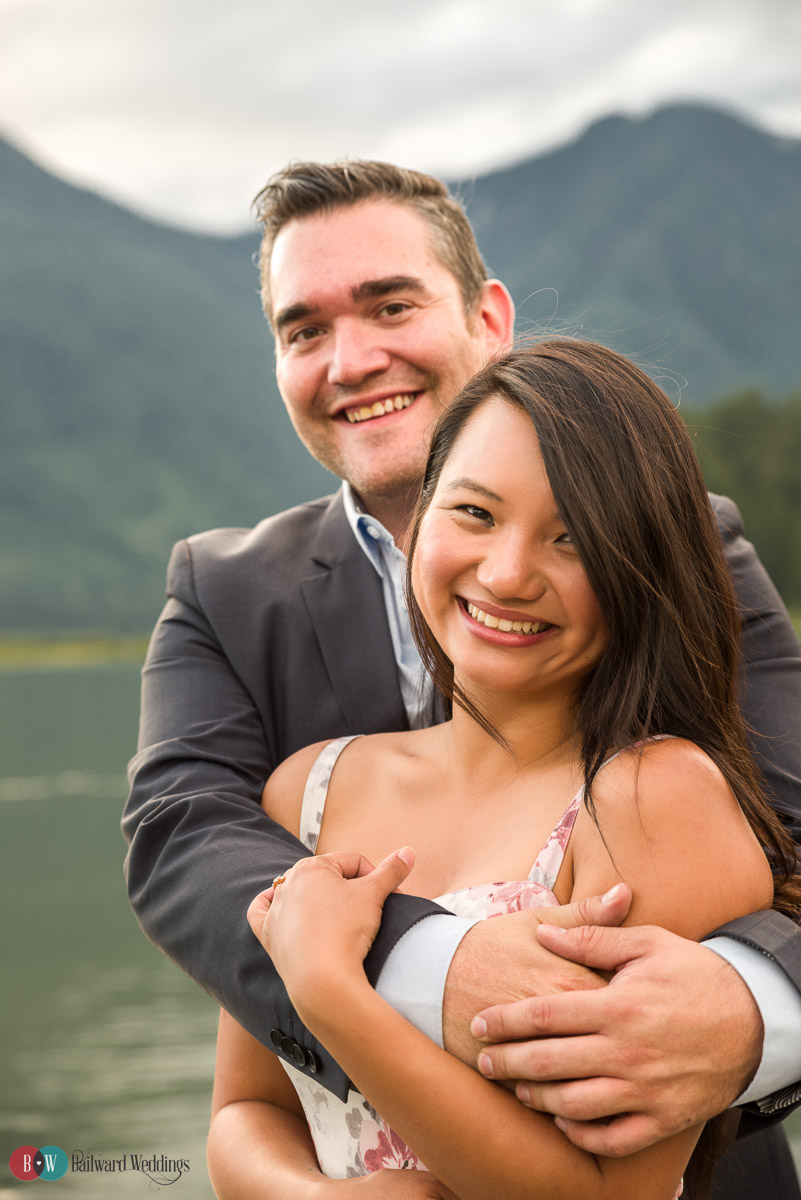 Seriously…. they are super cute together.  I loved being able to capture the little moments in between that really told the story as well as the move posed and setup photos.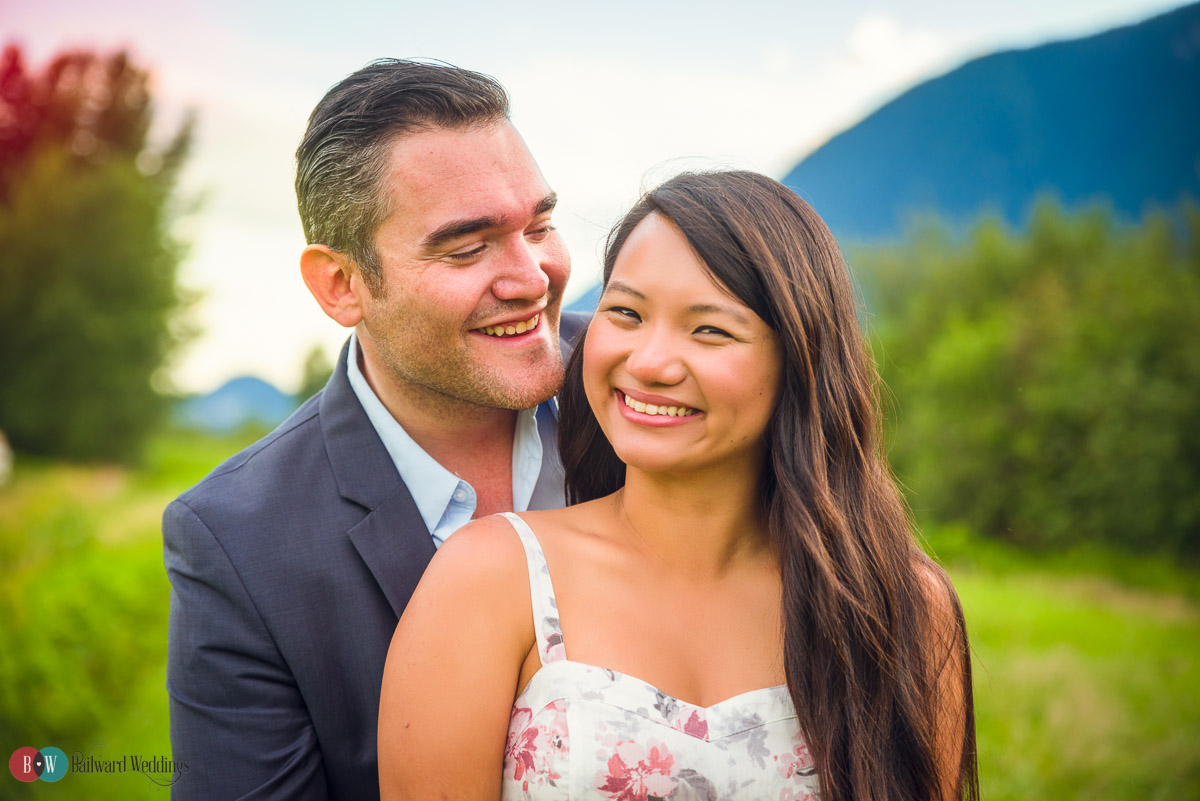 These guys are getting married later this month and I'm so proud to help them create some beautiful engagement photos!