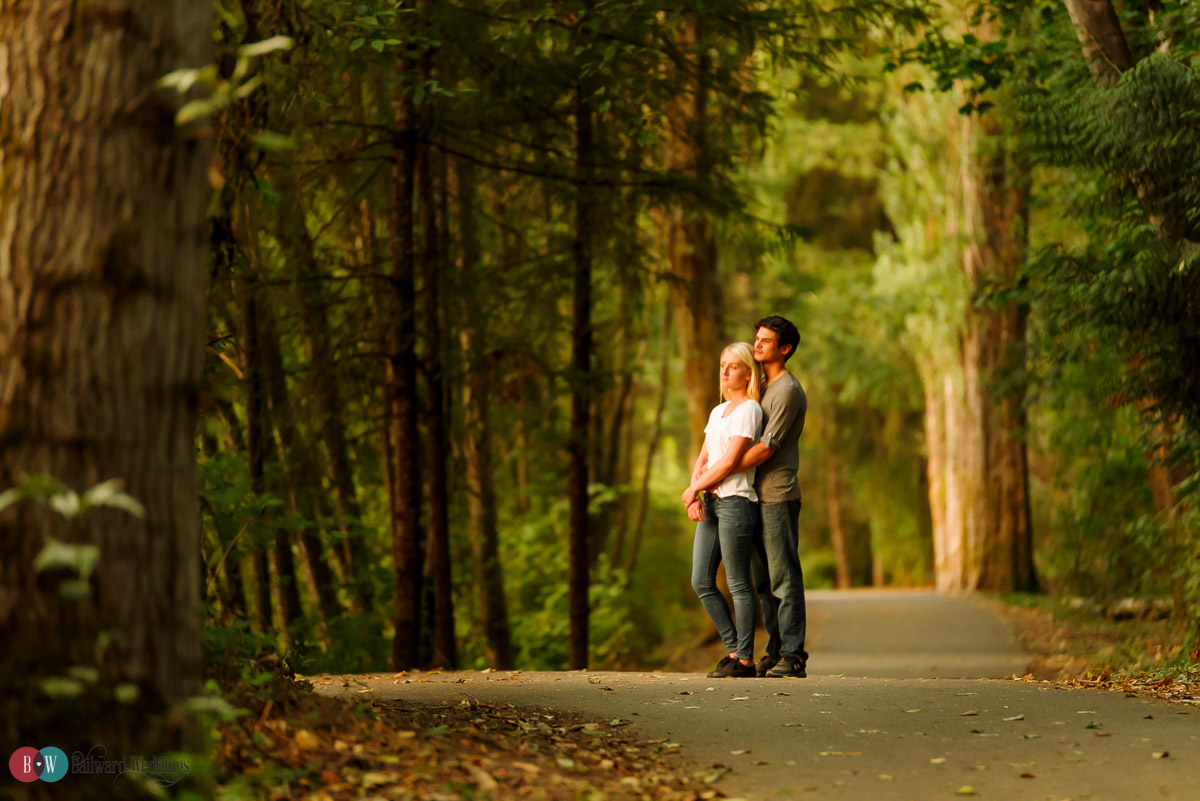 I shot Caitlind way back when I was doing a "portrait-52" project years ago. Well, she was recently engaged to the very awesome Jordan and I was very proud to be asked to shoot their wedding and engagement, and of course the engagement photography!
Engagement sessions are really helpful for both the photographer and the couple.  In a nice relaxed setting they get to see their wedding photographer in action. Do they pose, are they impatient, how precise do they make you, etc.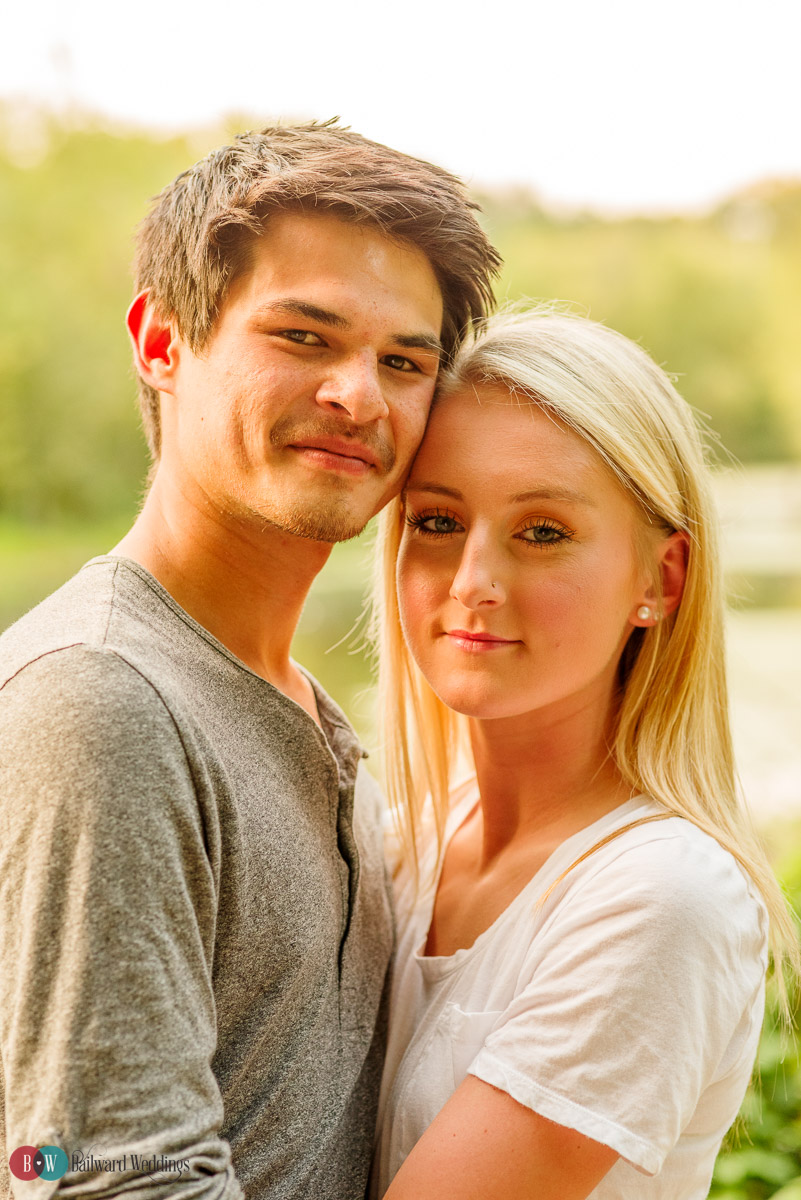 For the photographer, it's almost the same. How well does the couple follow directions, are they super awkward, super giggly, super serious. How hard do I have to work to get something natural that looks good on camera? Most importantly, what bag of tricks do I need to pull from… is it the "serious photographer" bag? The "happy friend bag"? Maybe the "super dirty and inappropriate jokes to make you smile" bag? Every couple is different in what they respond to, and this is the photographers chance to see what works best before the big wedding day.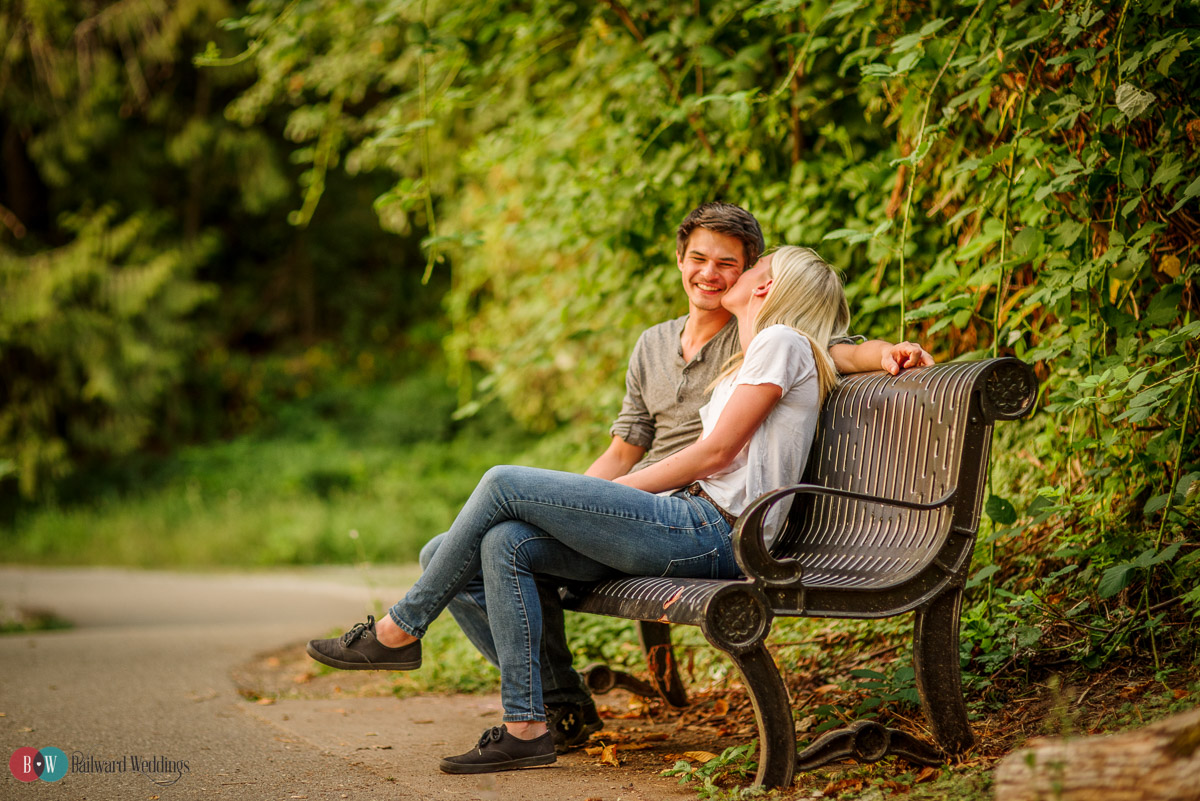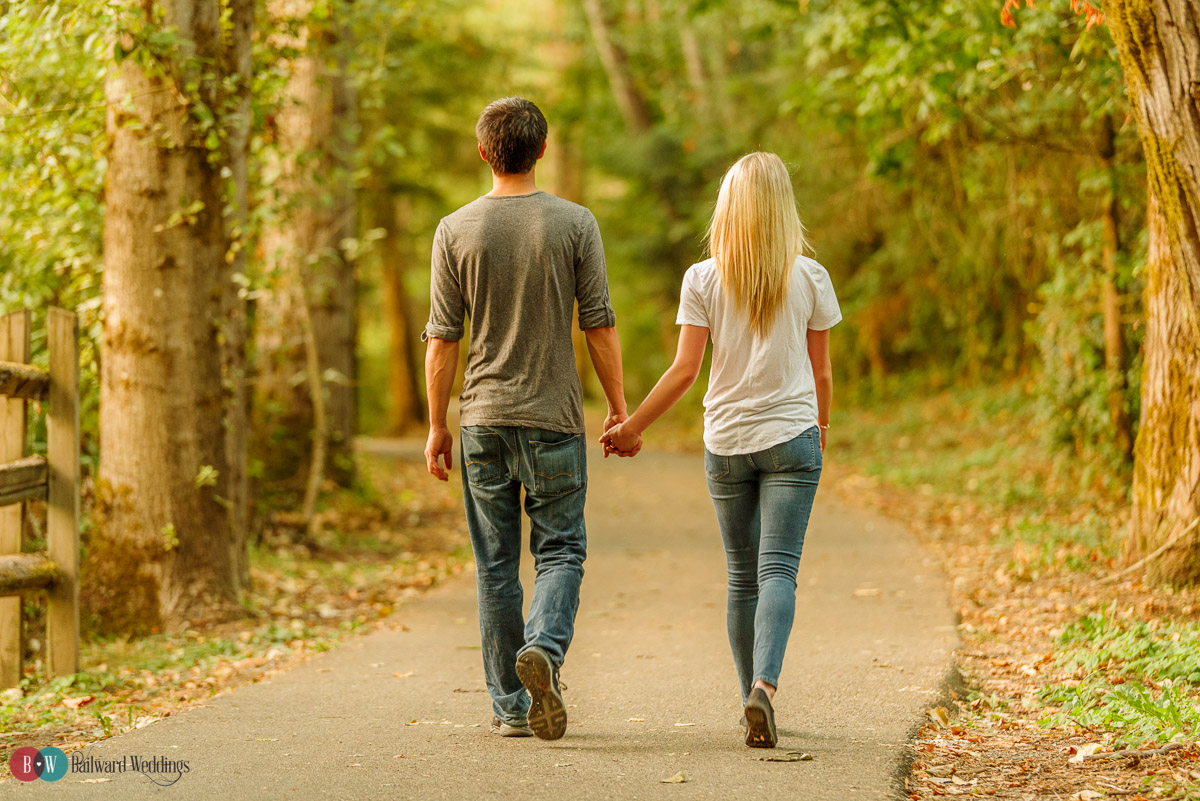 So it's a win-win all around.
Turns out these two are not only great together but I got to use a few from my favorite bag of tricks. I'm not going to say which it is but it rhymes with "smirty blokes" 🙂
For this session we headed to Fishtrap Creek Park in Abbotsford. I'd actually shot there before doing family photography as a fundraiser last year. It's a great location with a nice variety of looks for a shoot like this.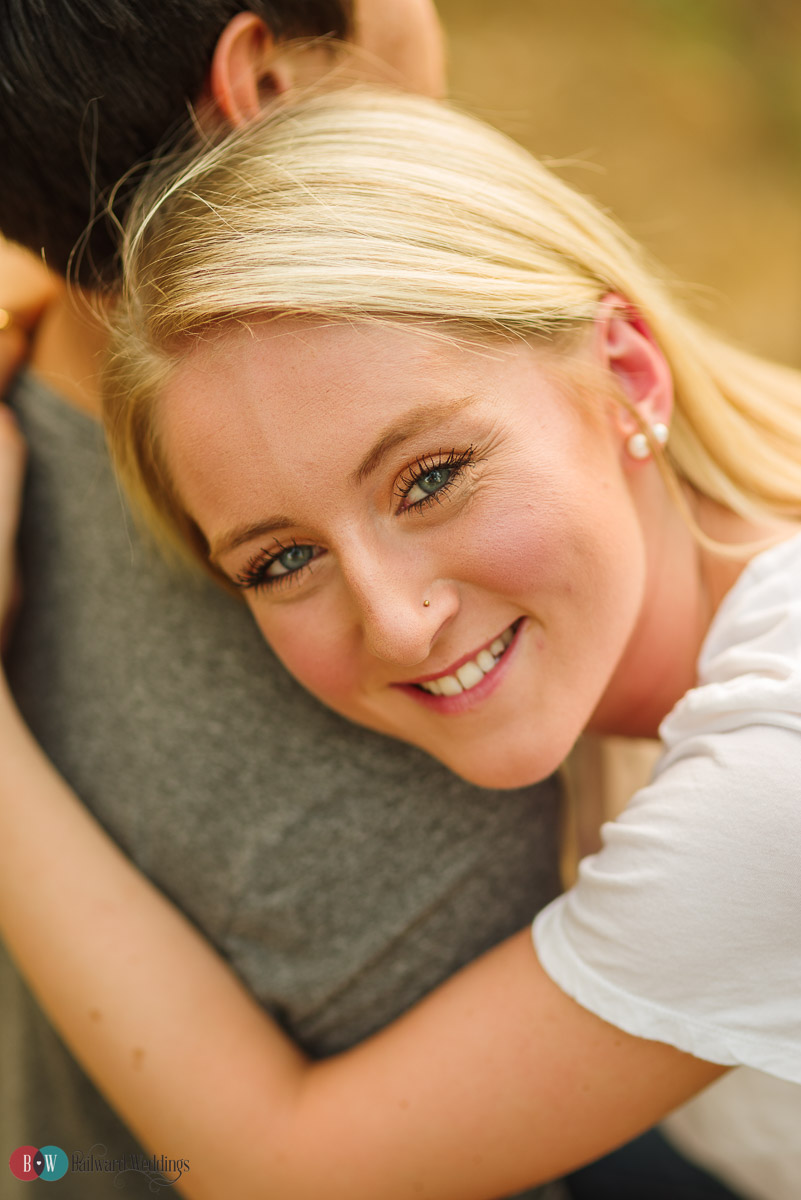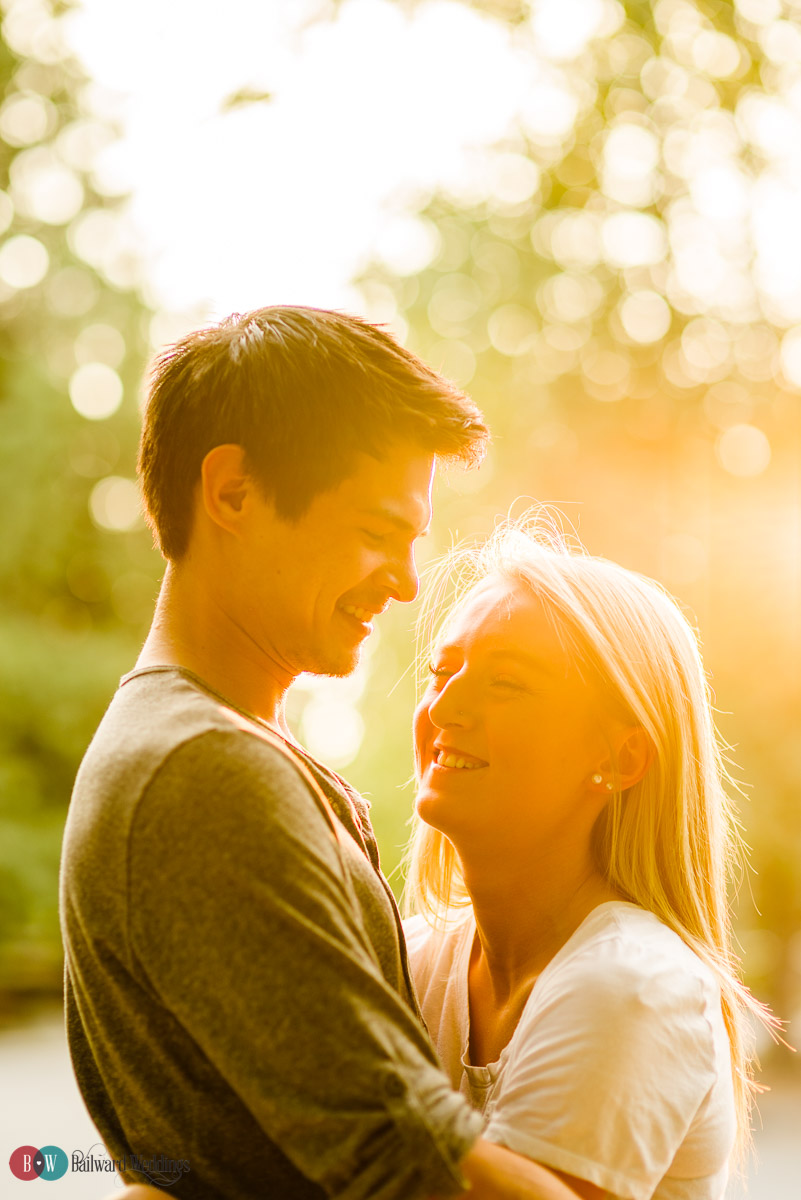 I timed the shoot so we caught the sunset, giving some beautiful golden light behind Caitlind and Jordan. I love the look that this gives me. I only wish I could have gotten one of those epic, God painting the sky with colours you've never seen before type of sunsets, but sadly, that couldn't be arranged!  Instead I used the gorgeous sunlight reflecting off the trees (and people), which works just perfectly for these two.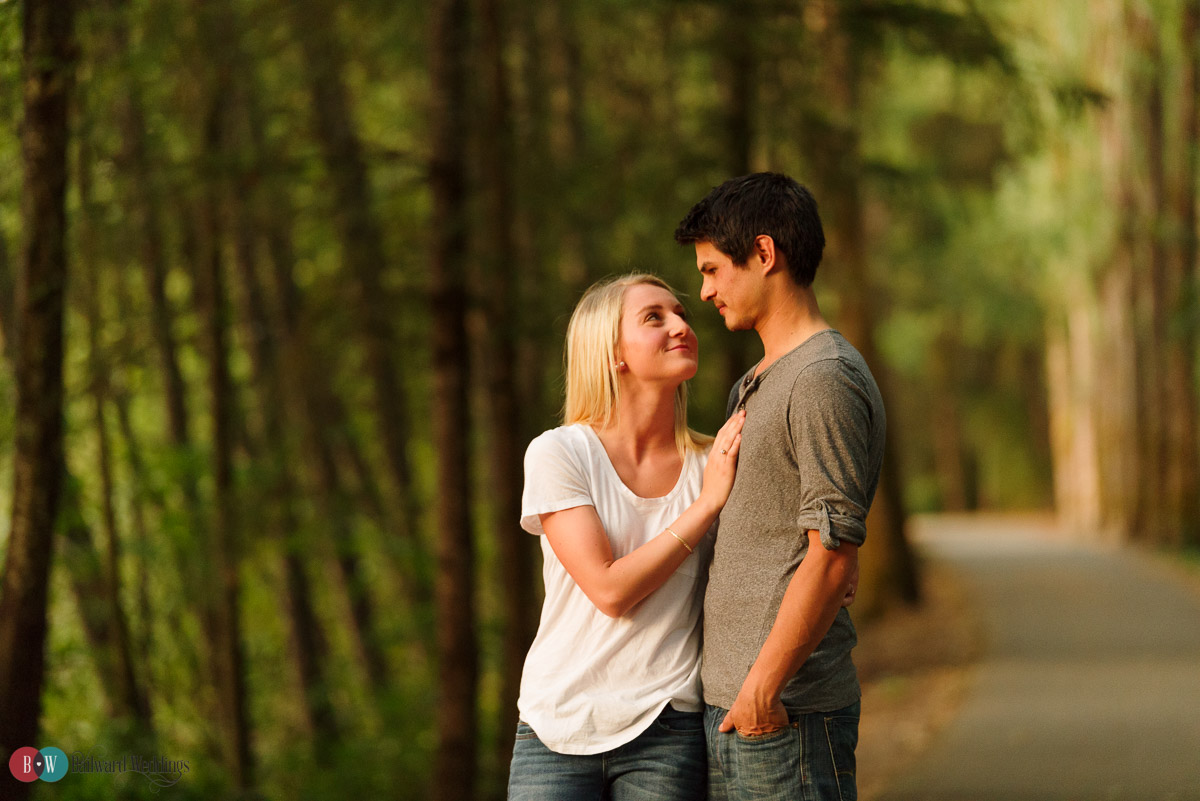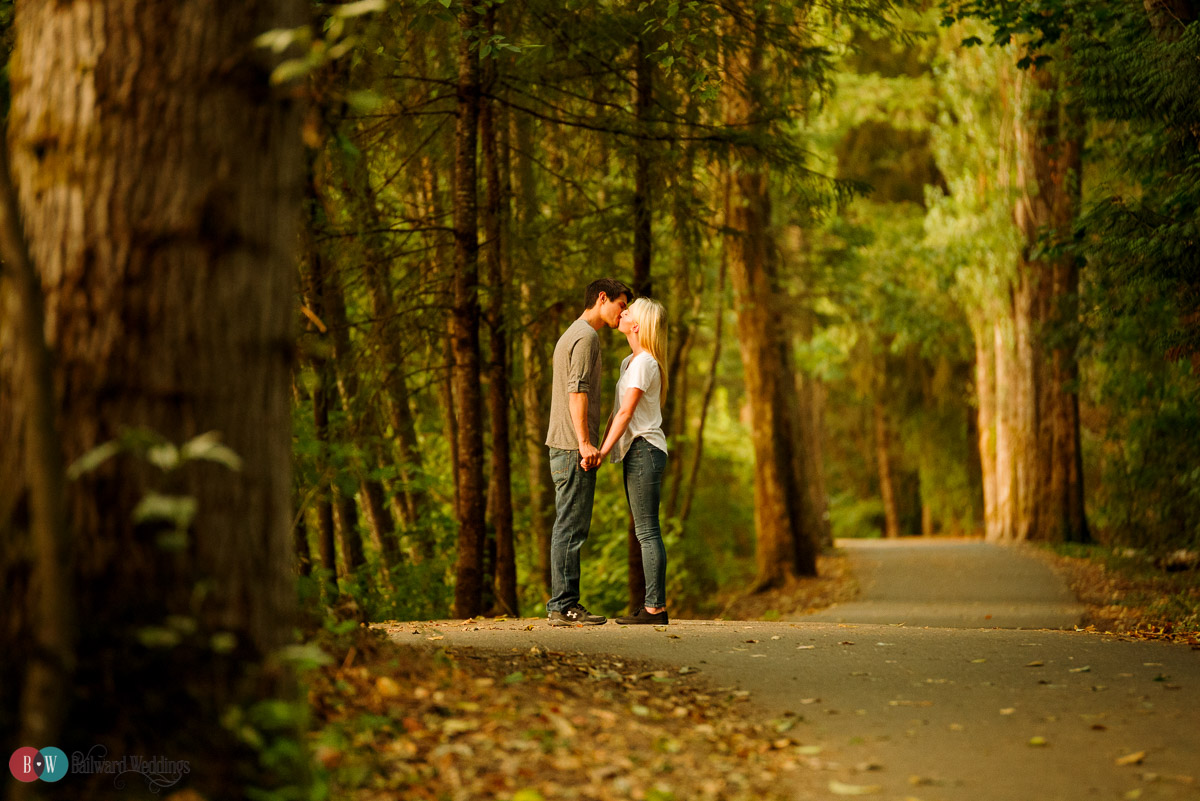 Caitlind and Jordan it was a blast spending time with you to get these great images, and I cannot wait for the wedding!