I've known Charmaine for a while, she worked at a camera store I frequented, and asked me to be the photographer for her home wedding (one might call it an elopement) in Abbotsford.  It was actually pretty intimidating, because she was a photographer as well, but luckily she was (mostly) busy with the whole "having marrying the man she loved" thing.  The photos hopefully show how beautiful it can be to capture a small ceremony with just friends and family looking on at home.
She got ready at home with her daughter Emma.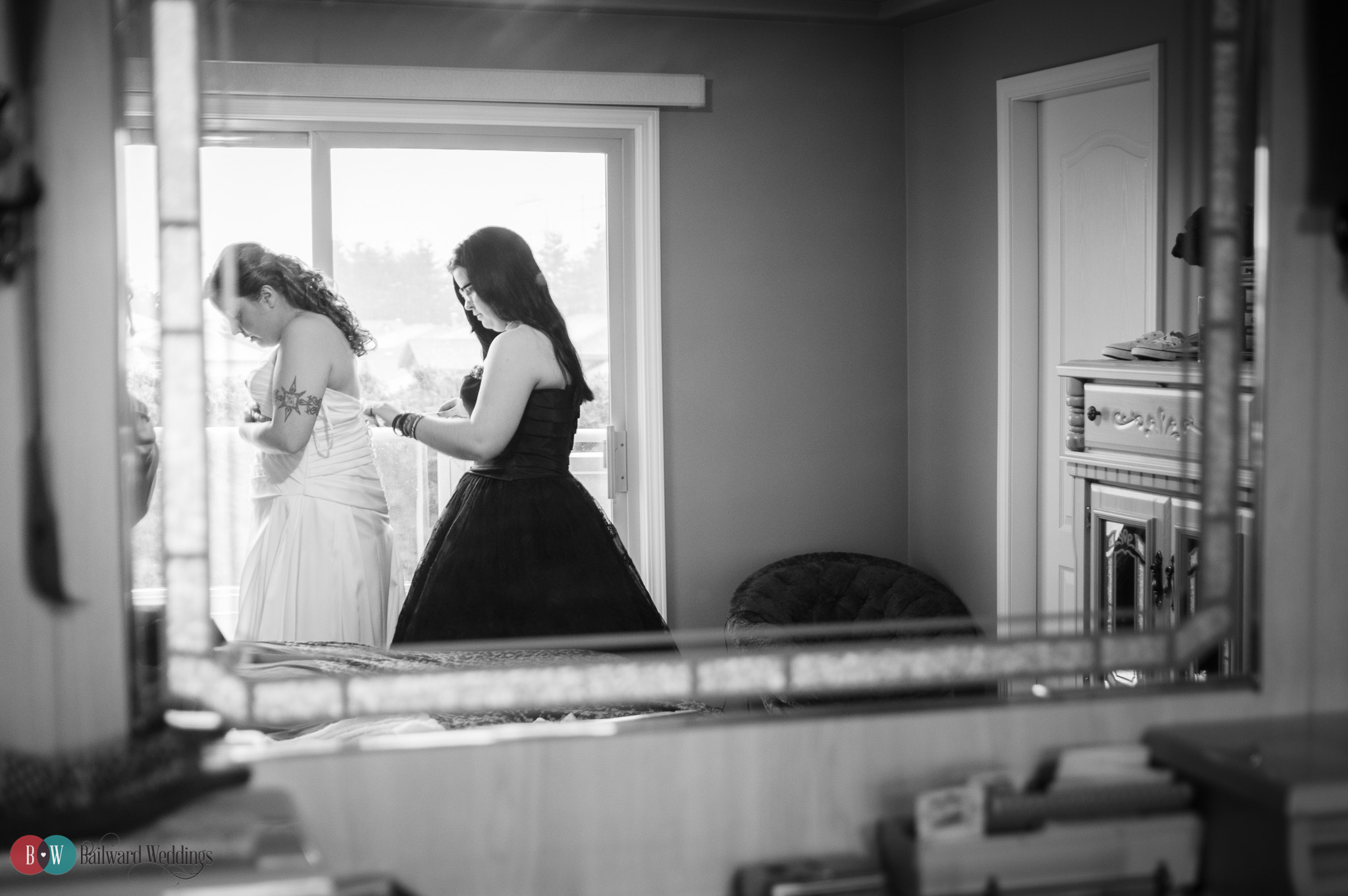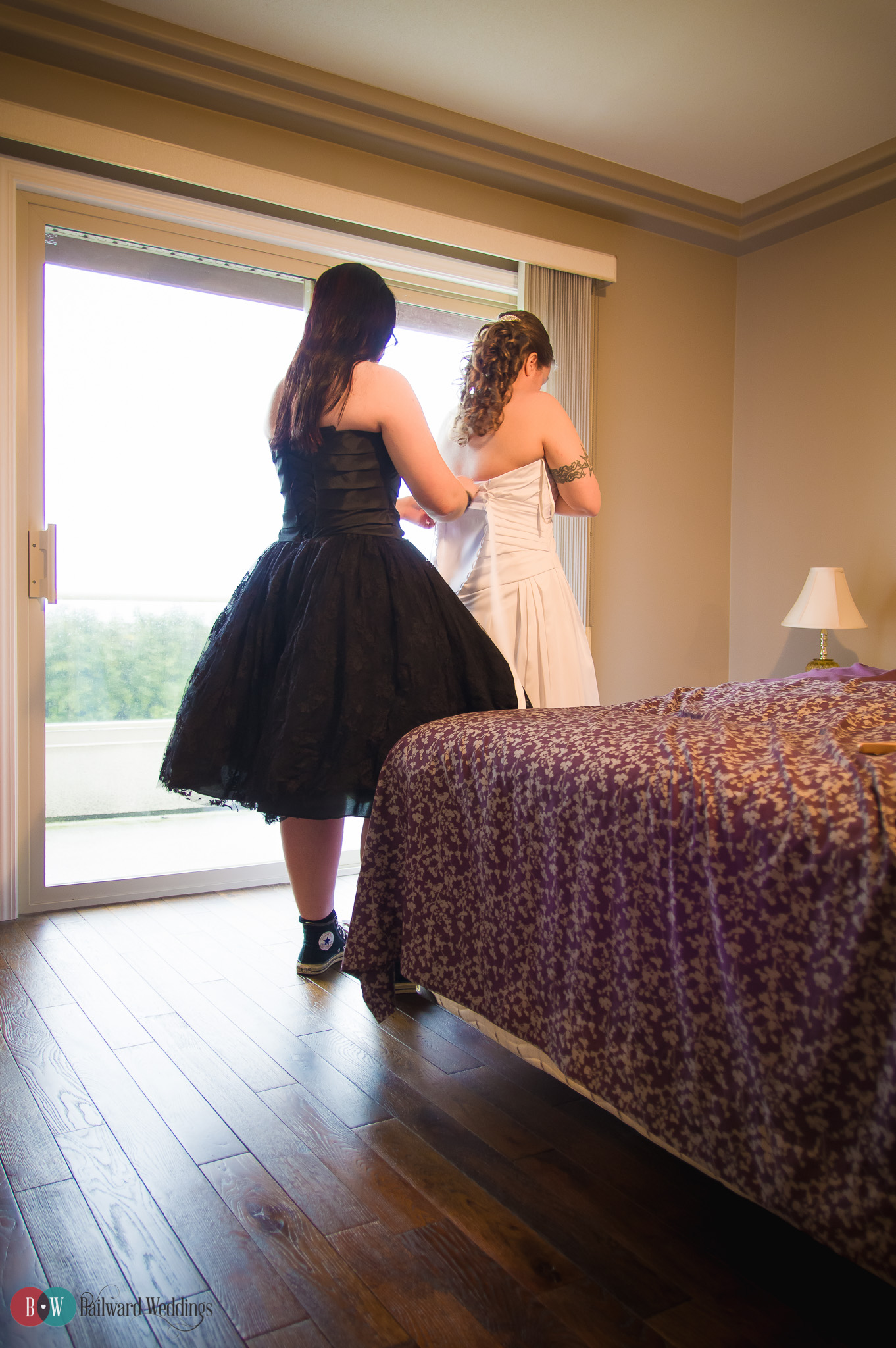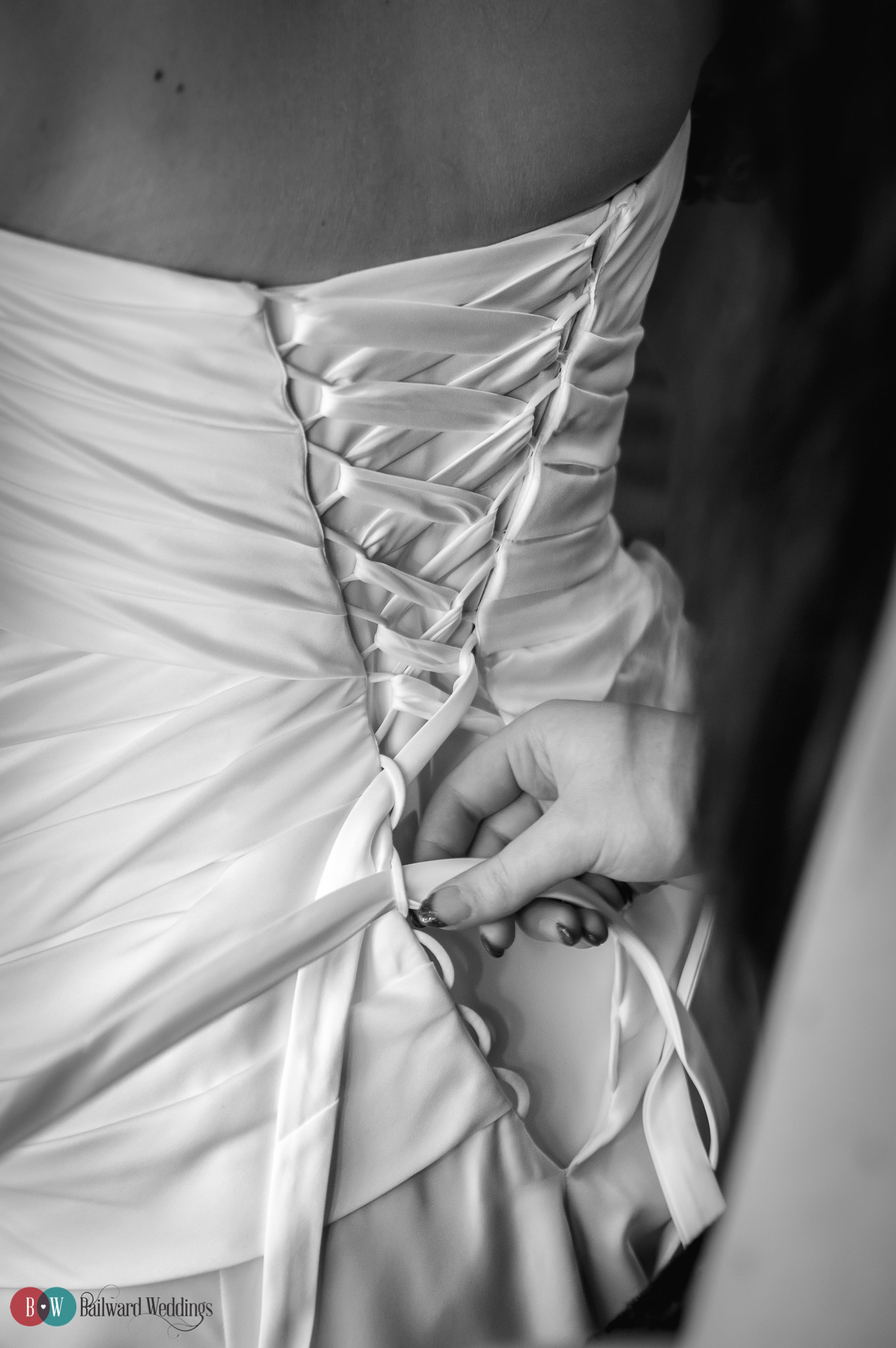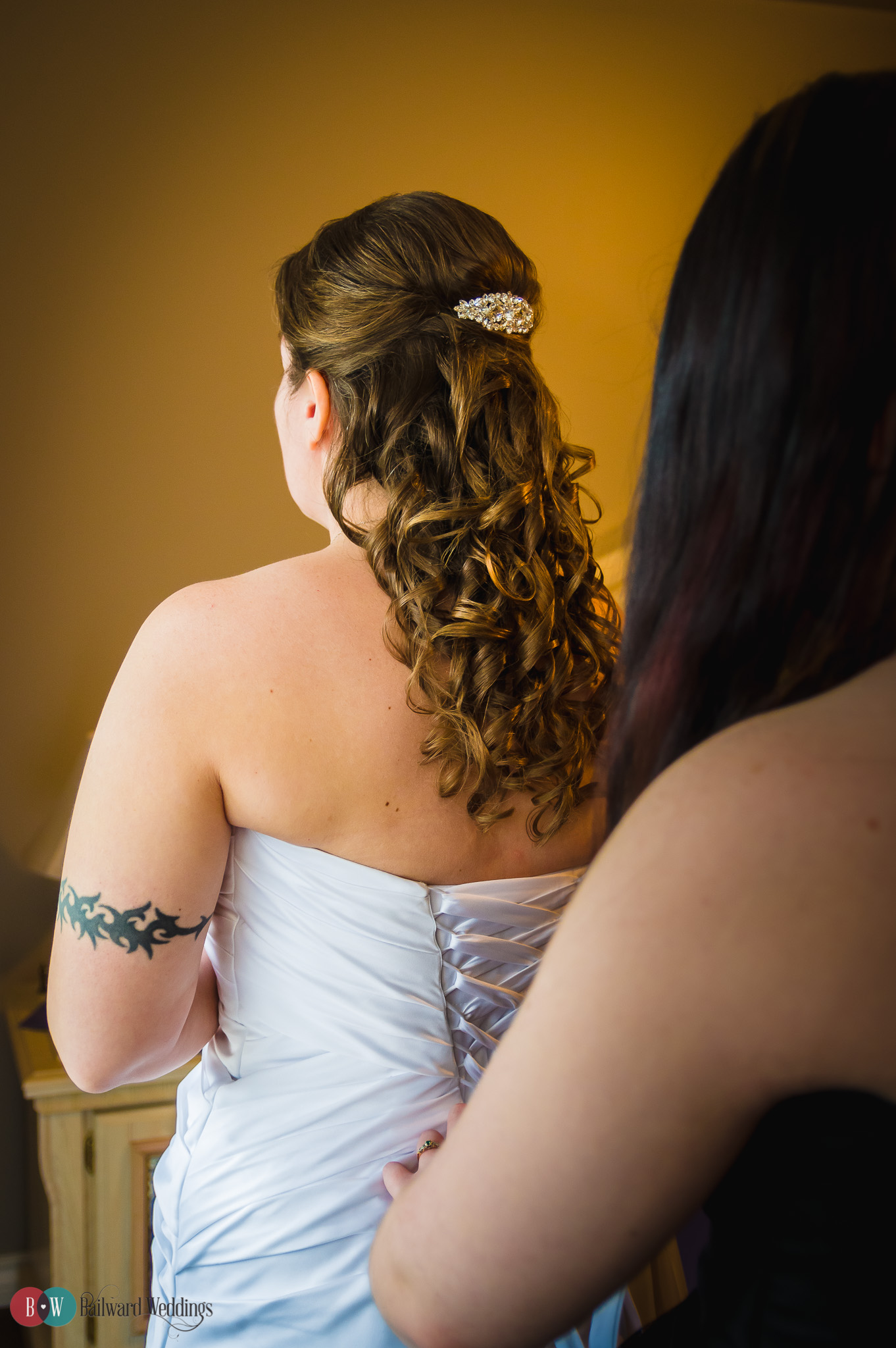 Don't think for a second this was a somber affair.  There were more than a few laughs getting the dress on…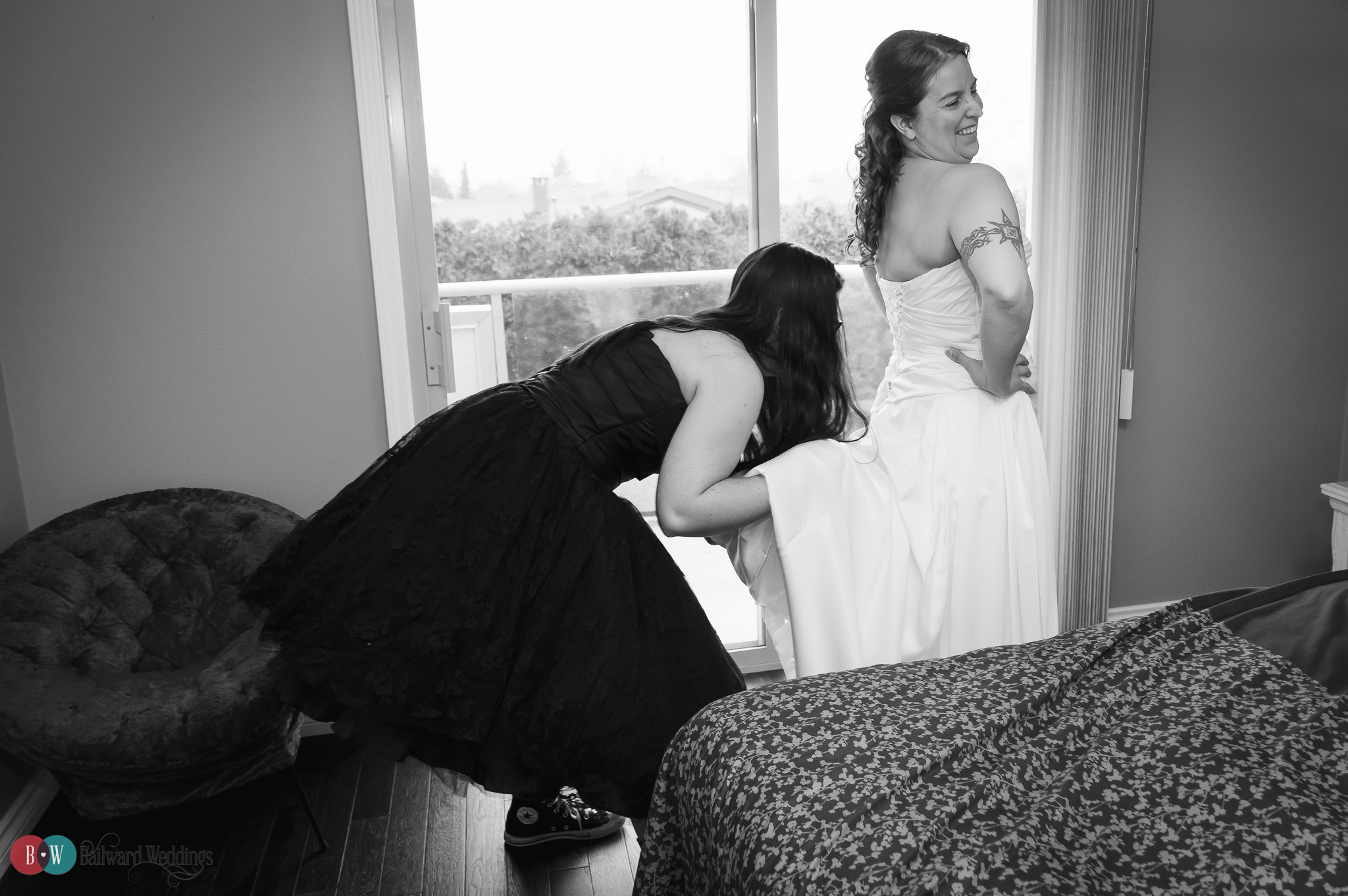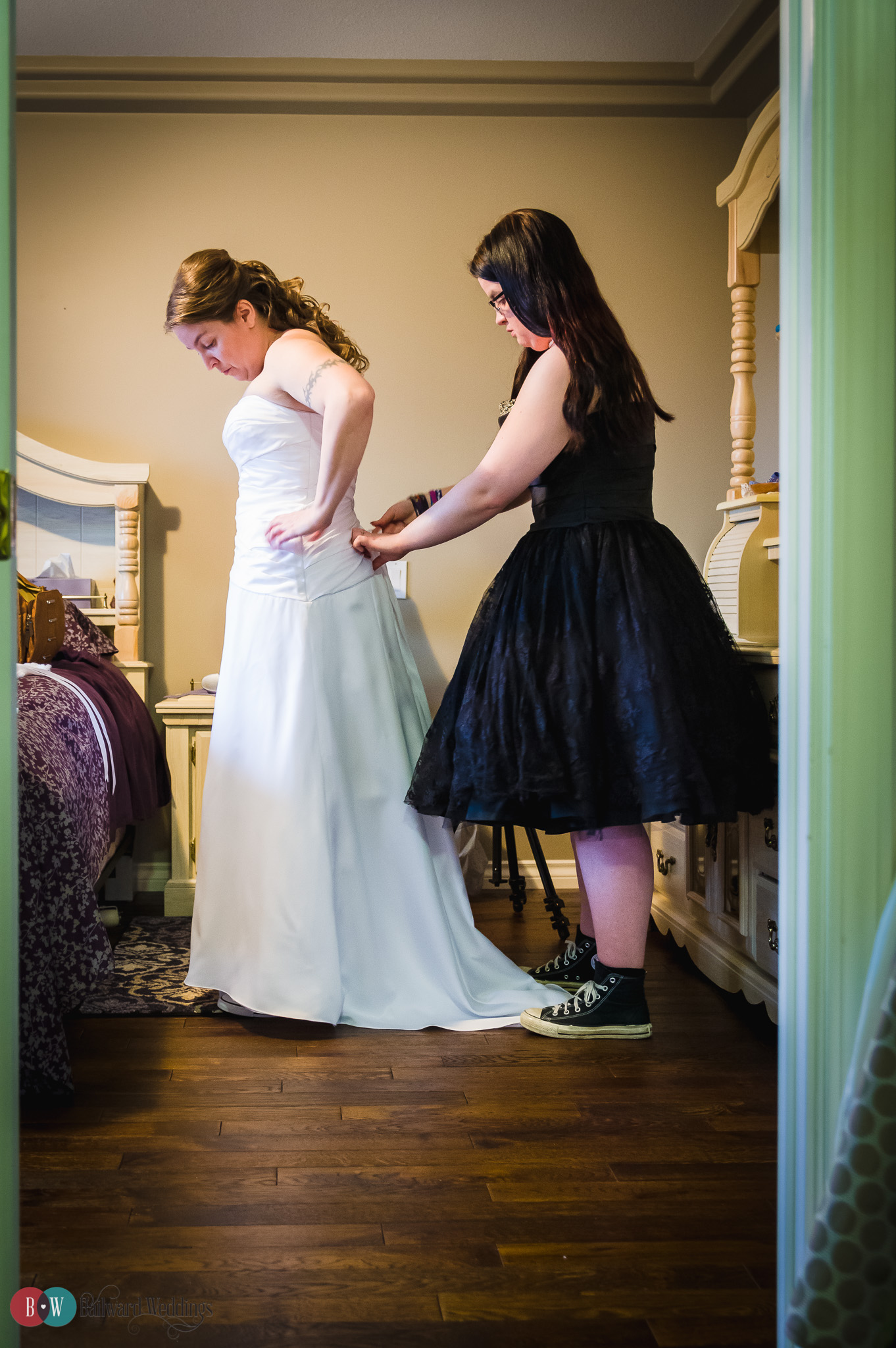 They had done up the family house wonderfully, with a garland hung along the hallway.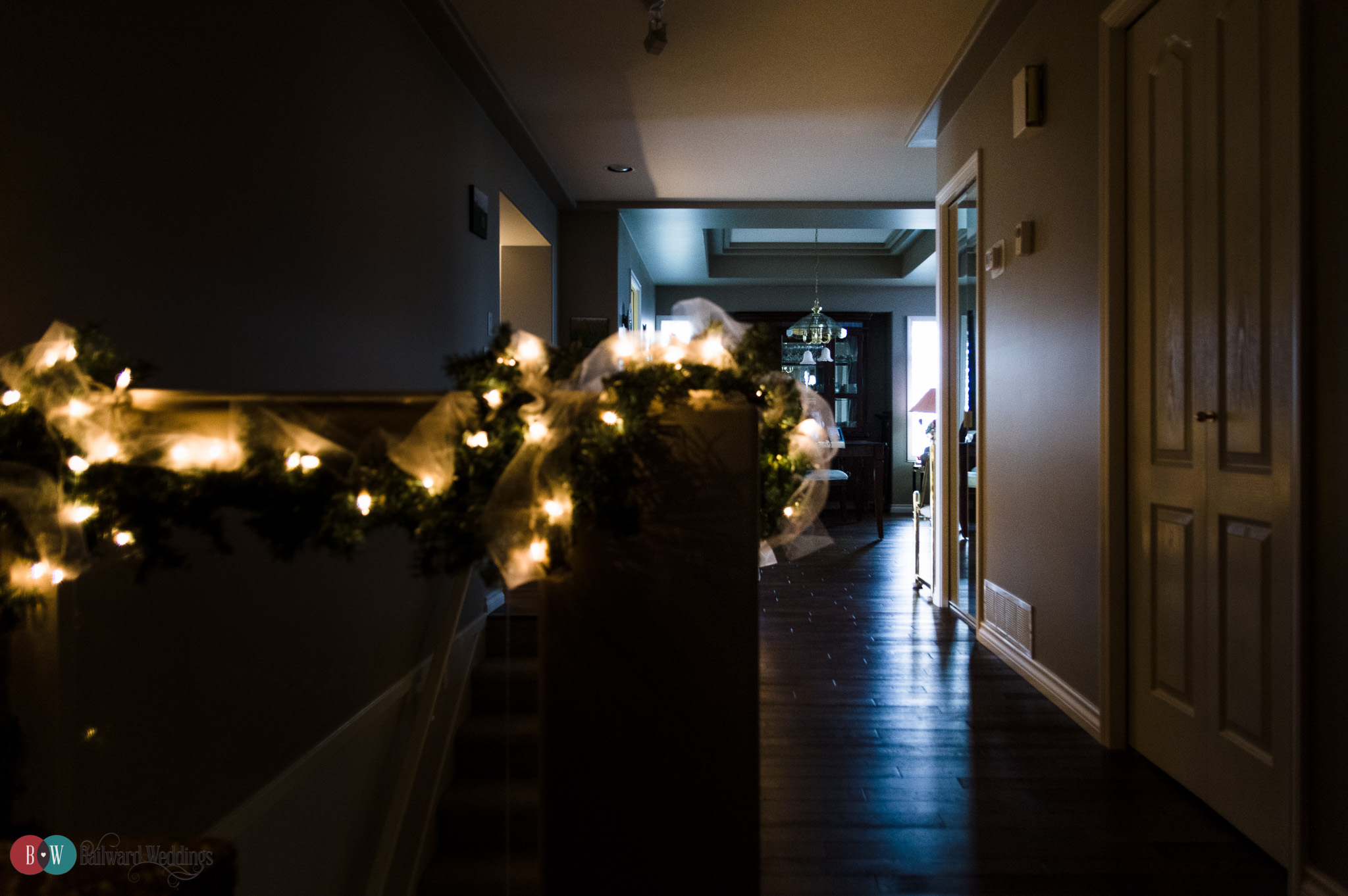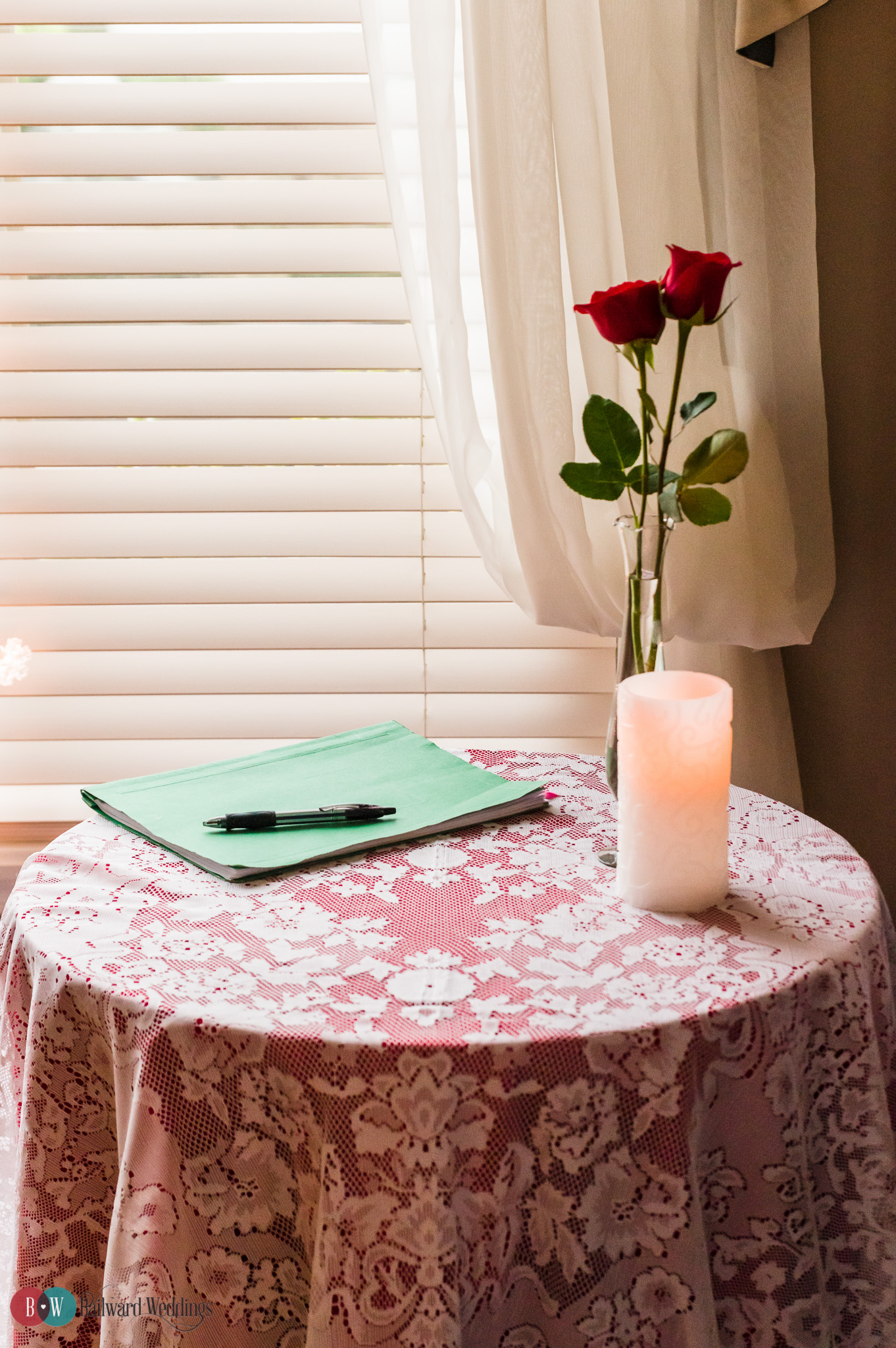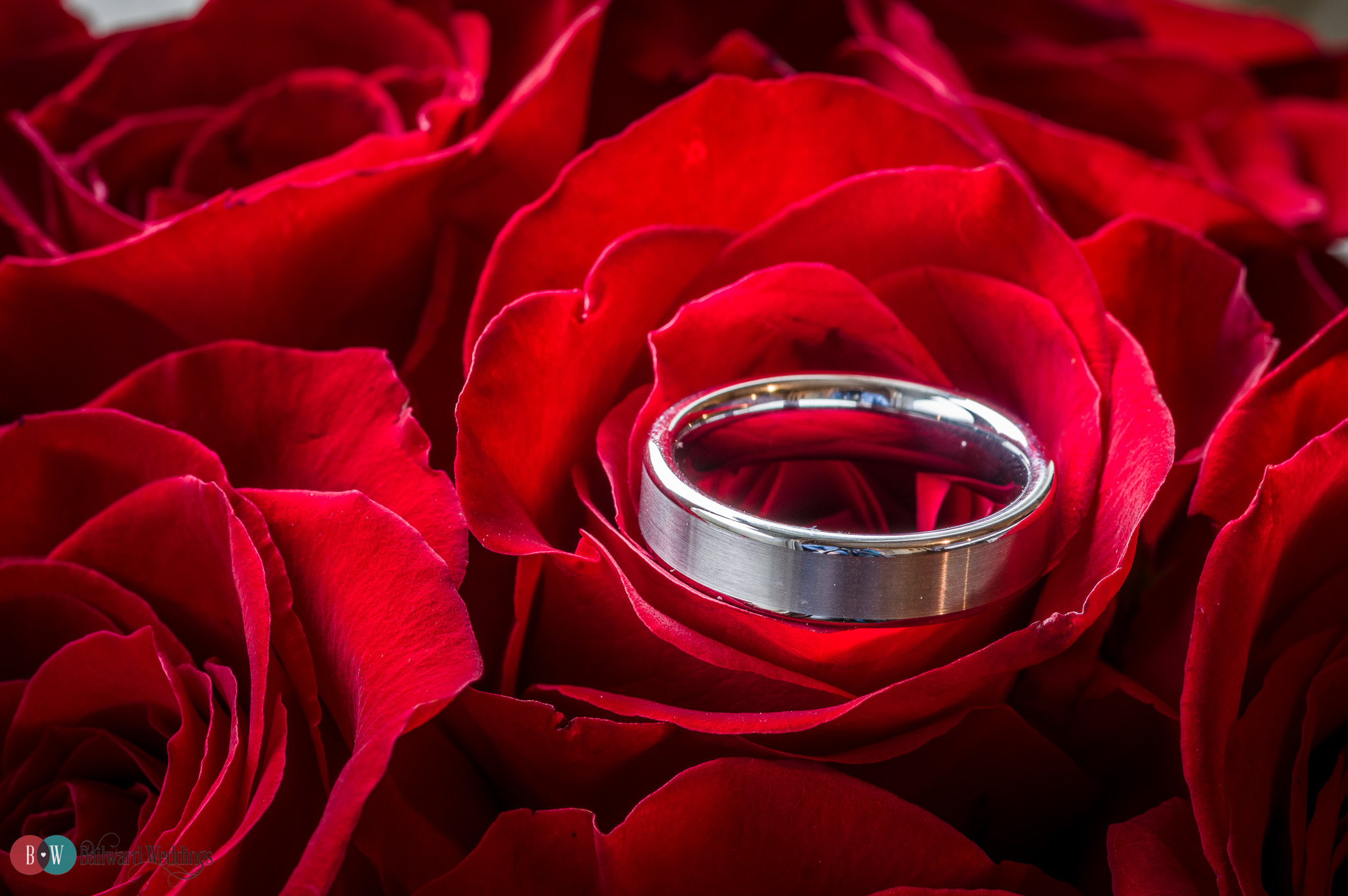 Both bride and maid of honour wore their favourite comfy shoes.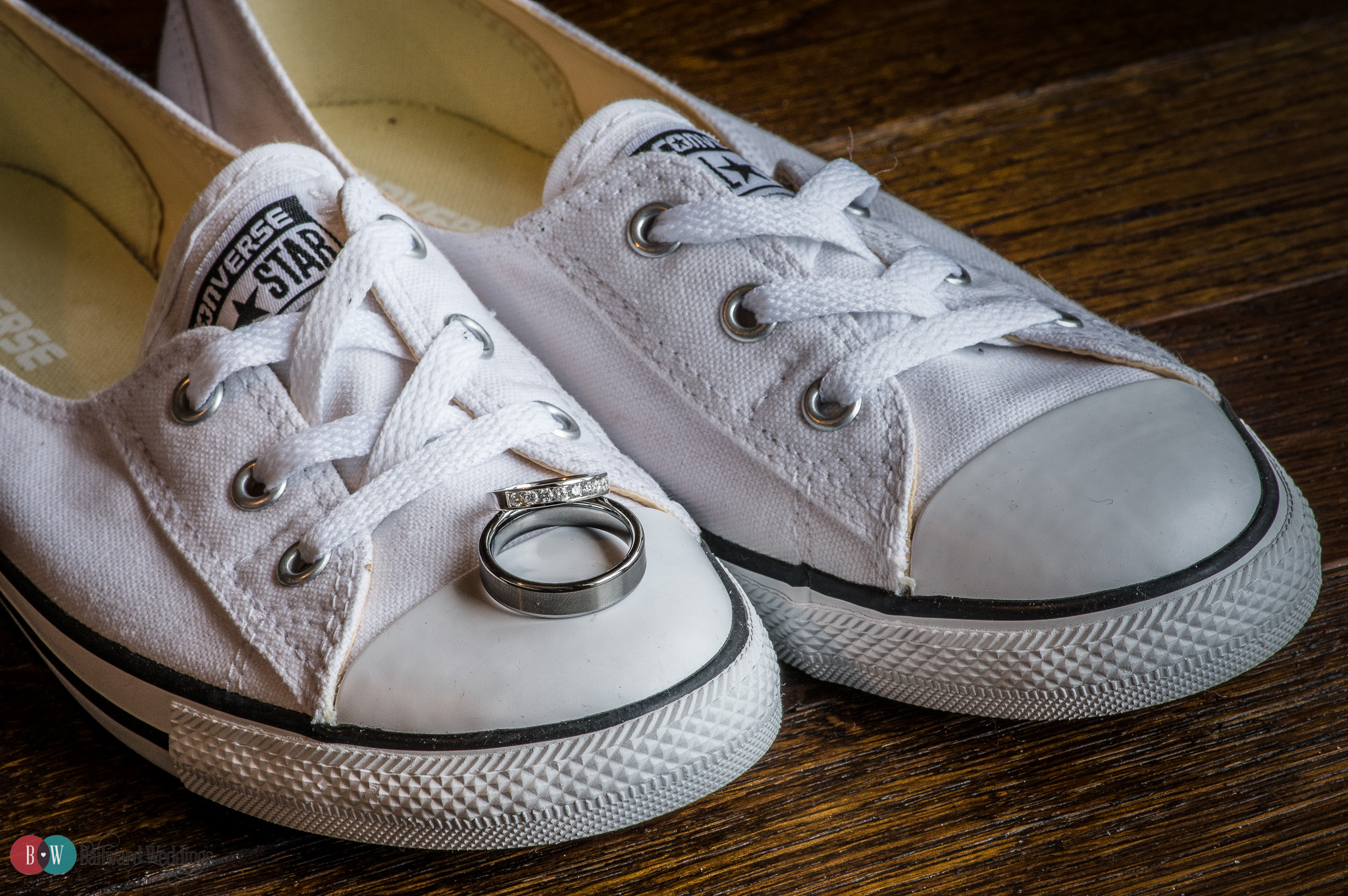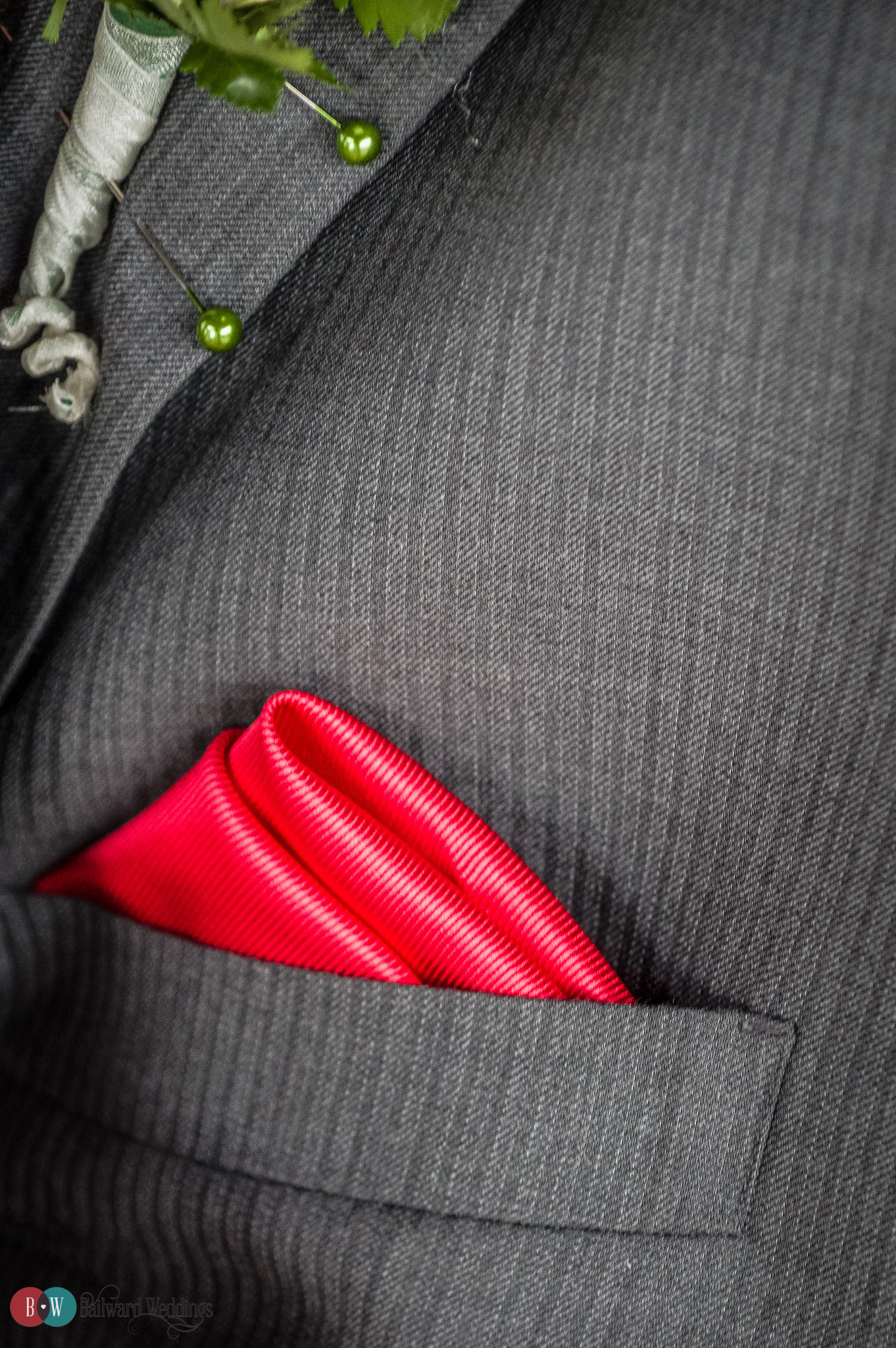 A quick moment of Charmaine and her father just before walking down the isle.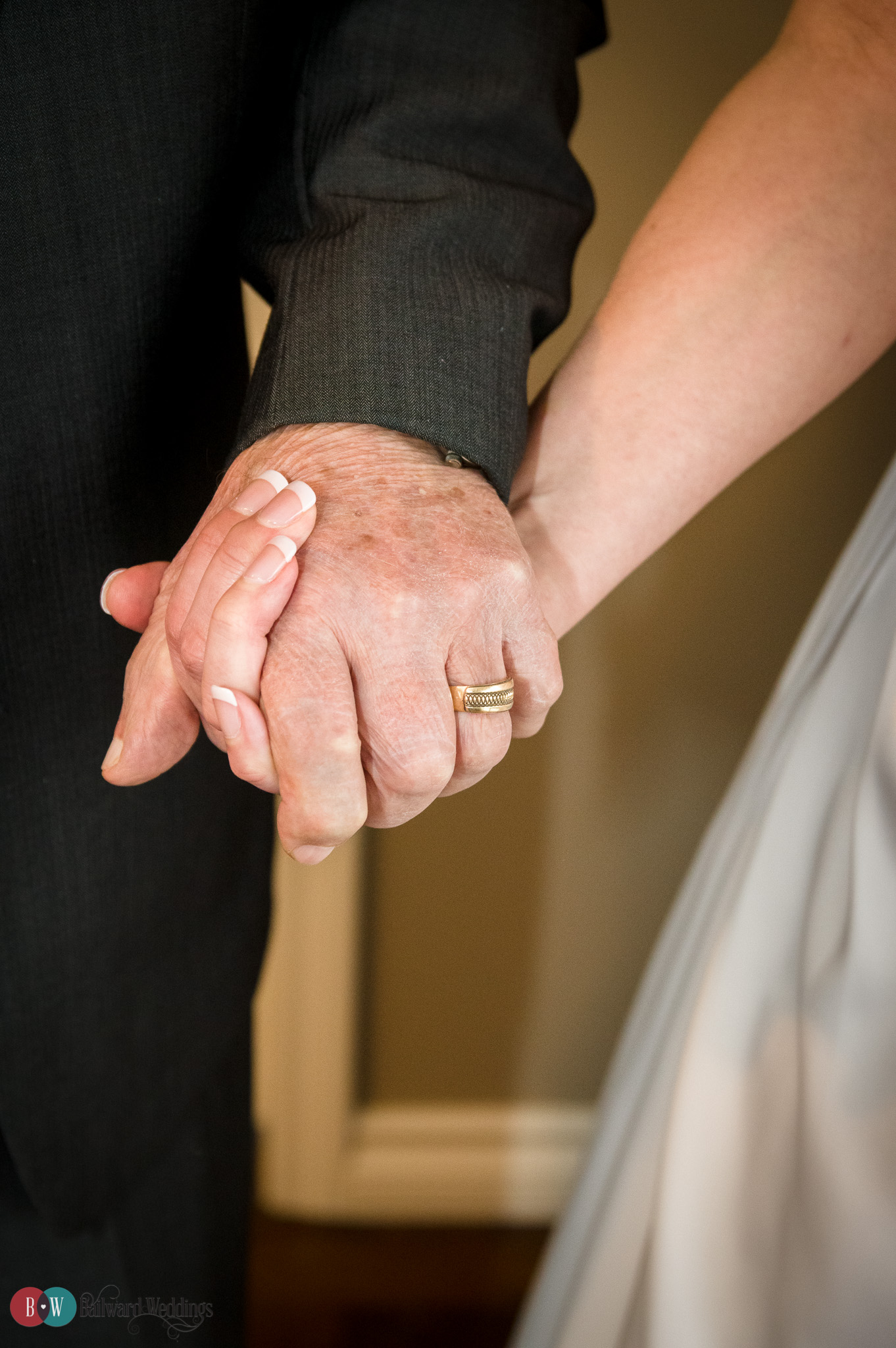 The ceremony itself was short and sweet.  Family and friends were present.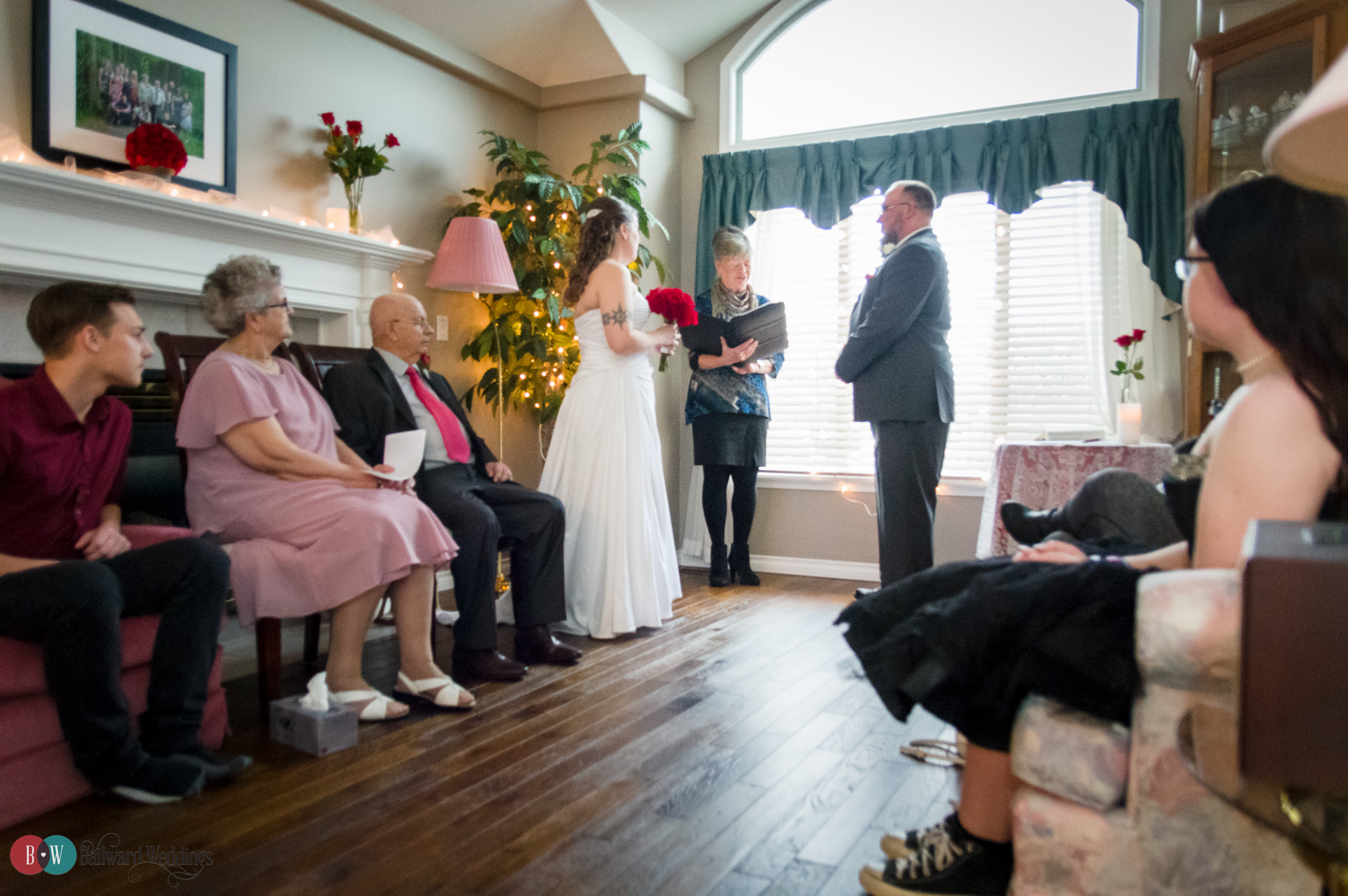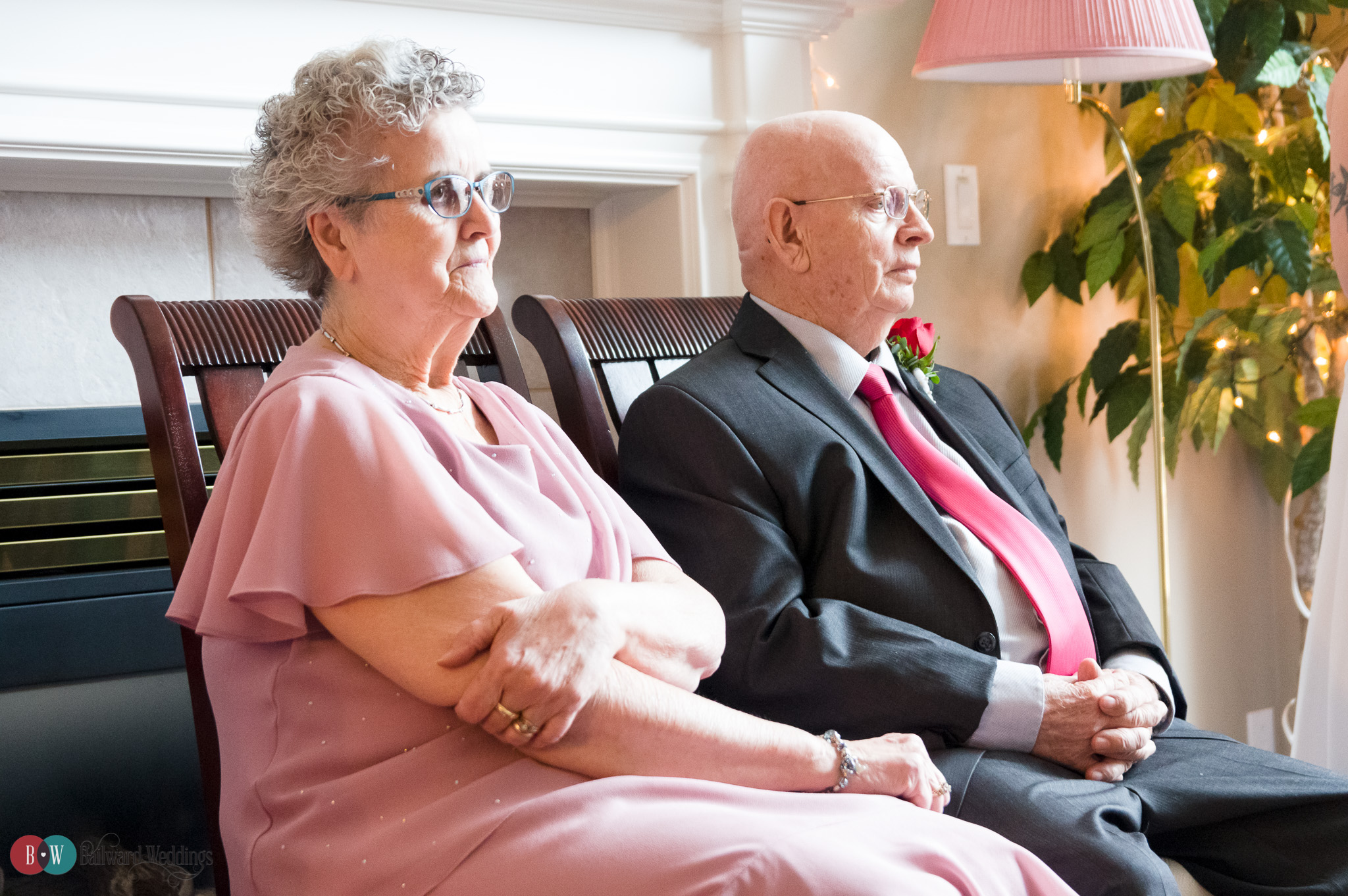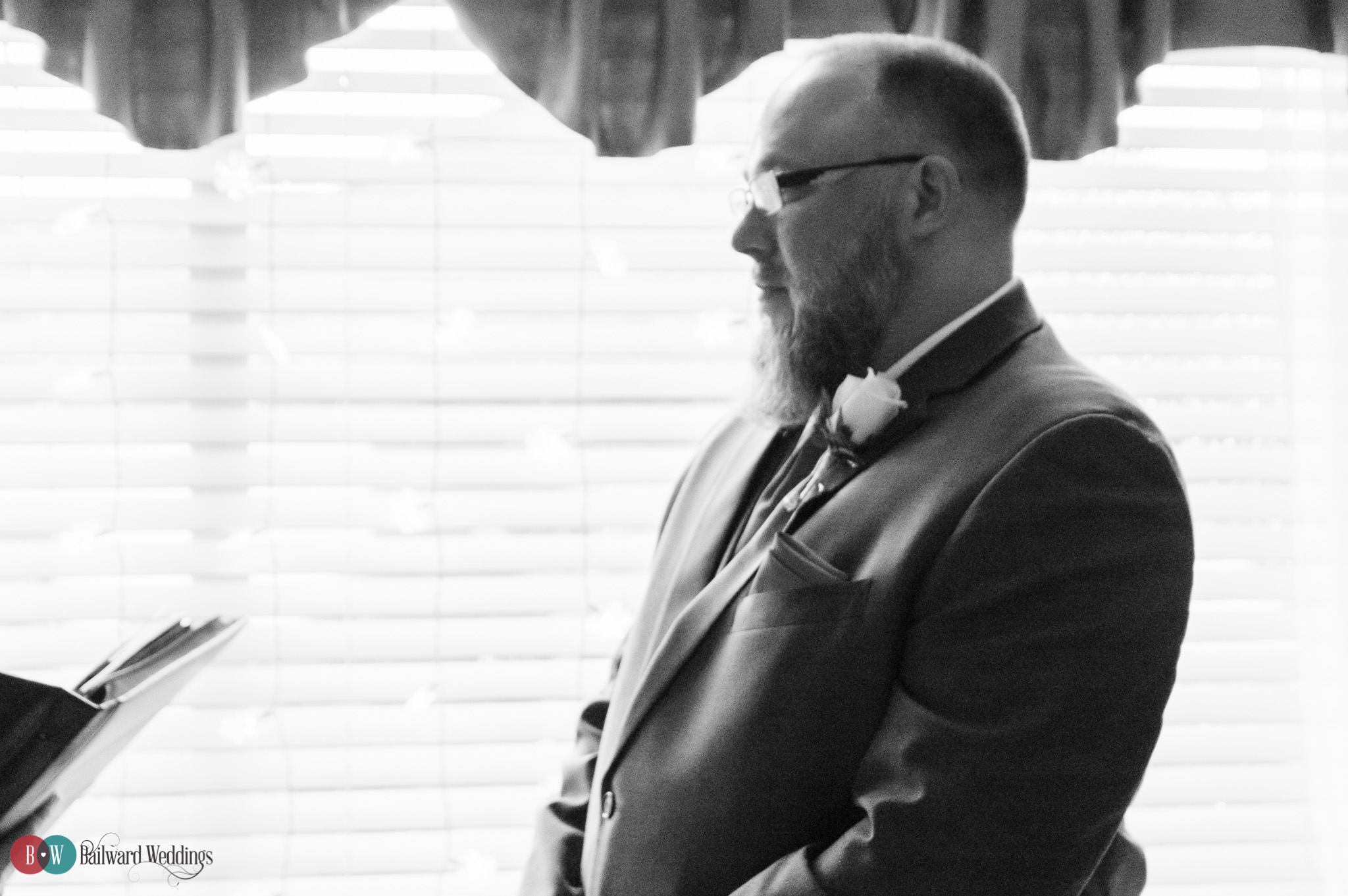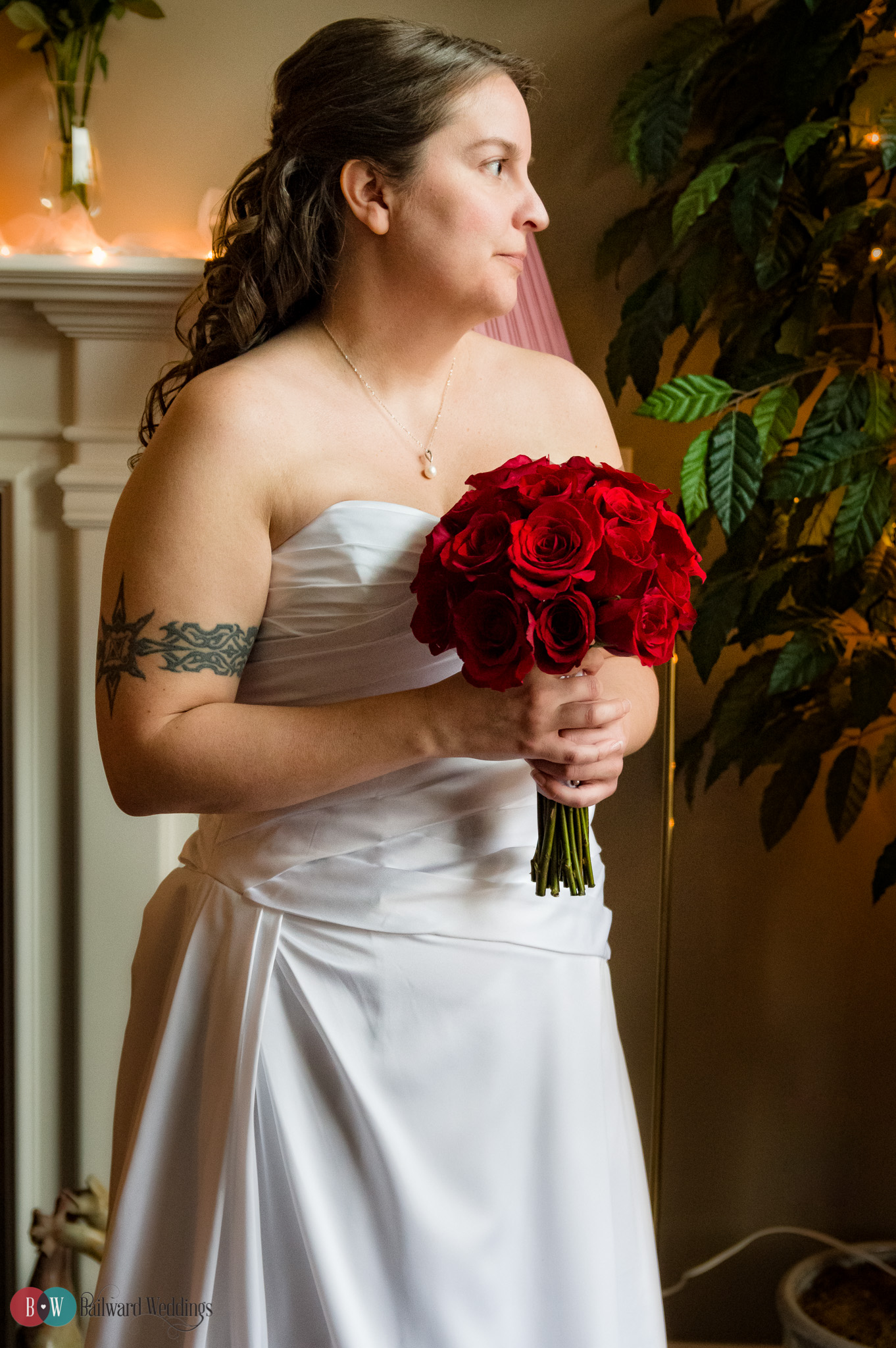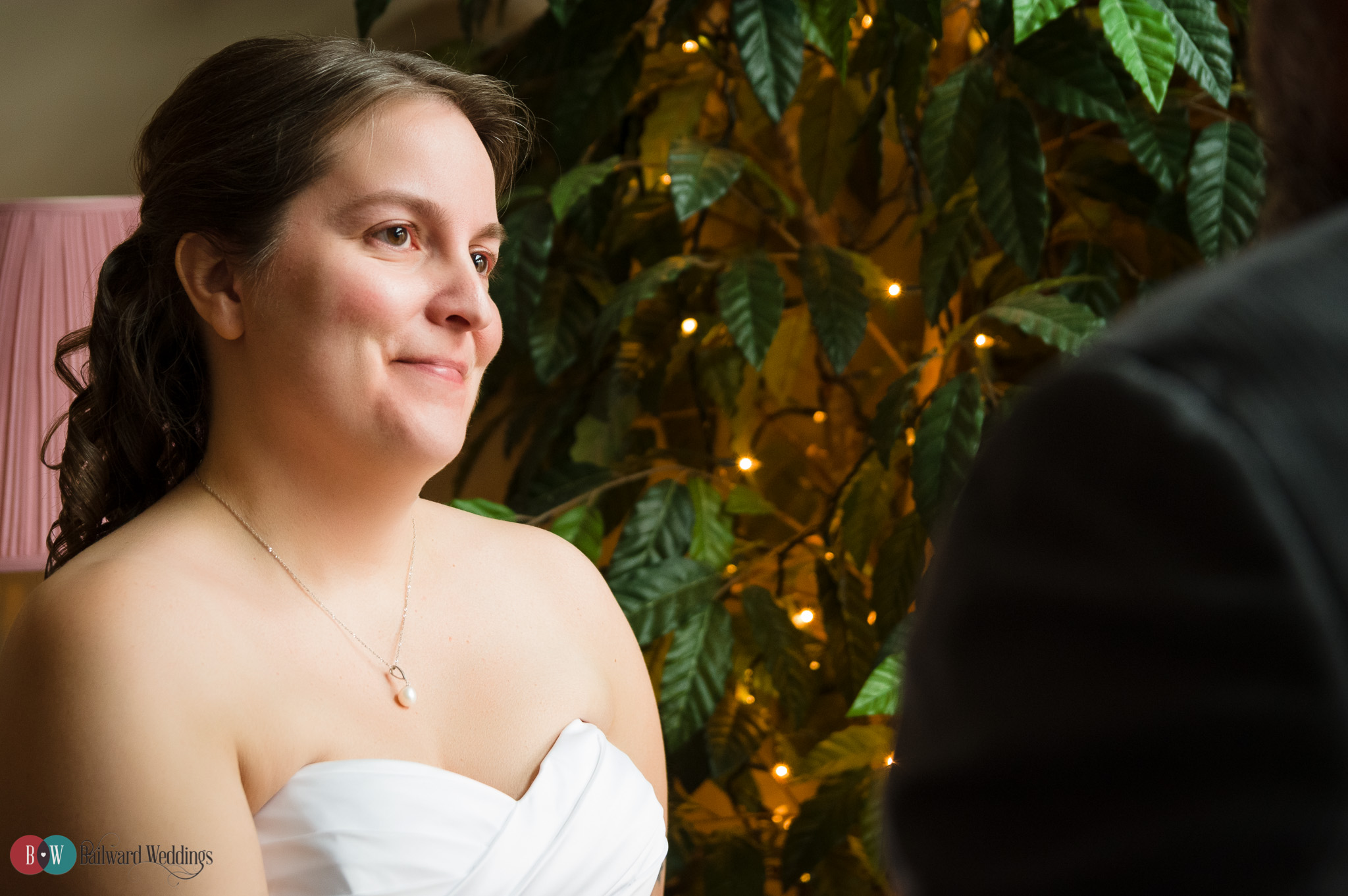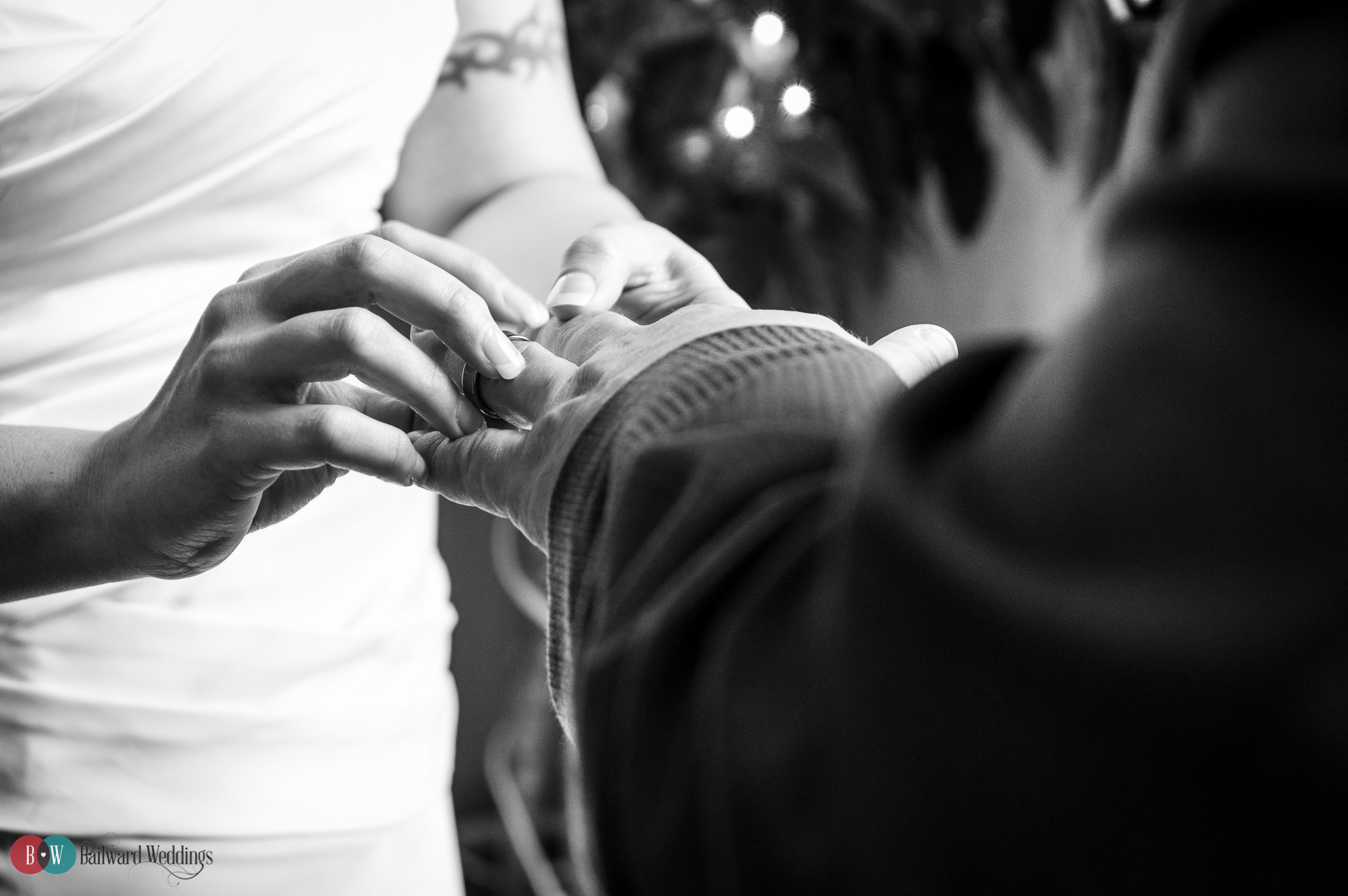 After the ceremony the father of the bride, who was sadly suffering from a bout of flu, immediately stood up to hug his new son in law.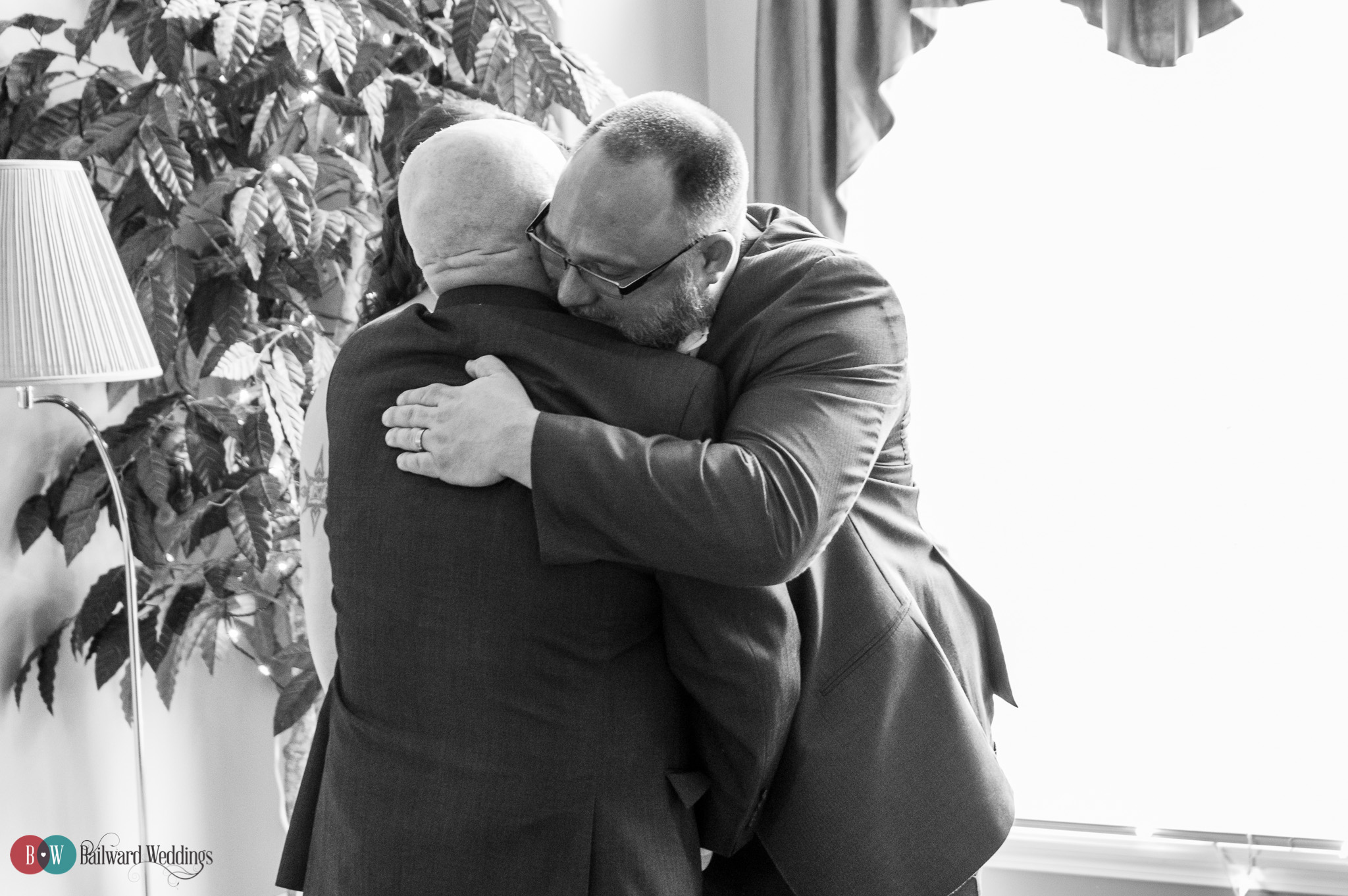 Followed by a post-wedding selfie (selfies are a thing with these two).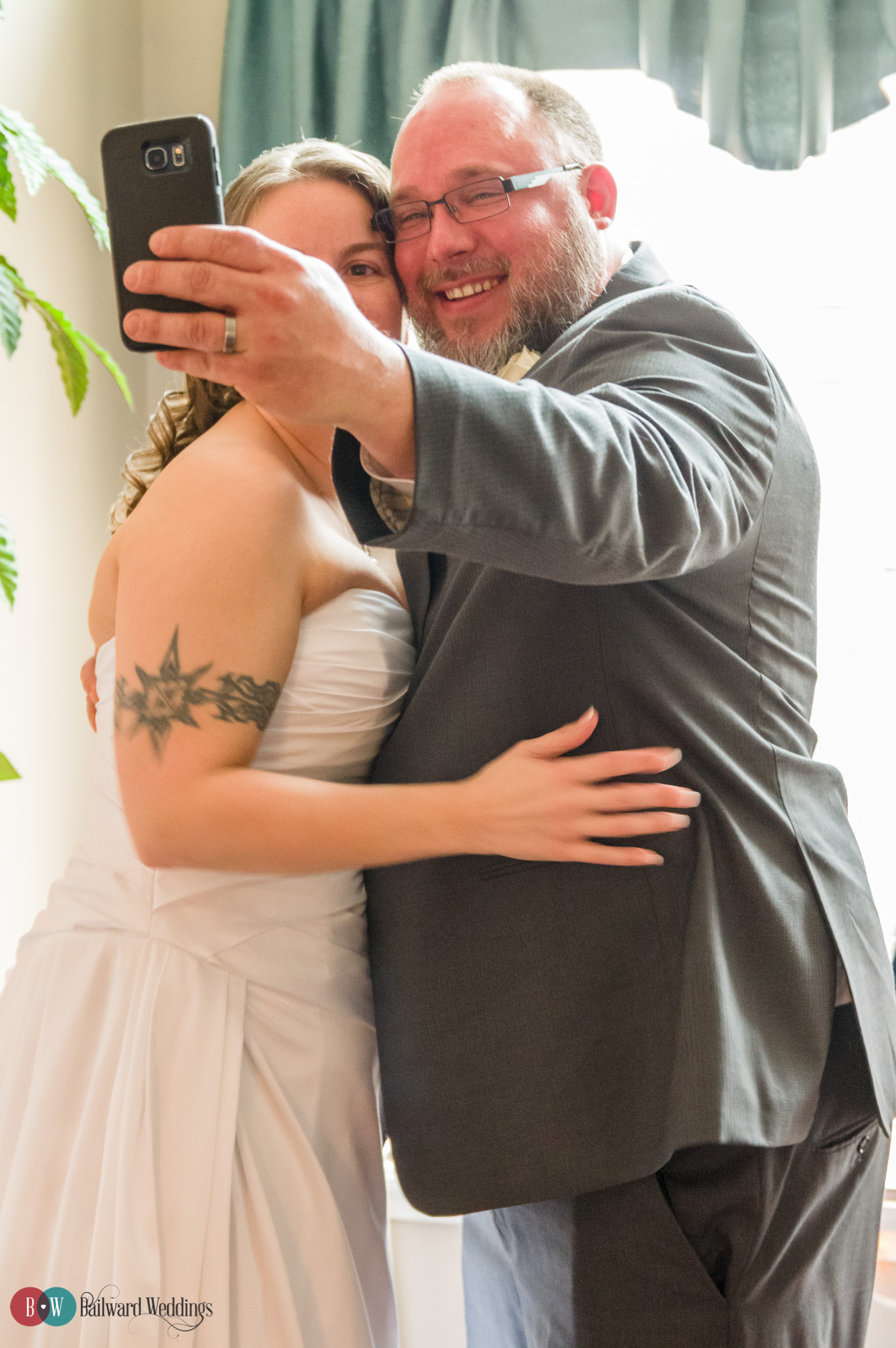 Formals were in not the best weather, but Fishtrap Creek Park. Had a couple of nice locations that the bride and groom liked, and after a bit of avoiding puddles, we did some formals of the happy pair.
And yes, there were more funny faces here as well.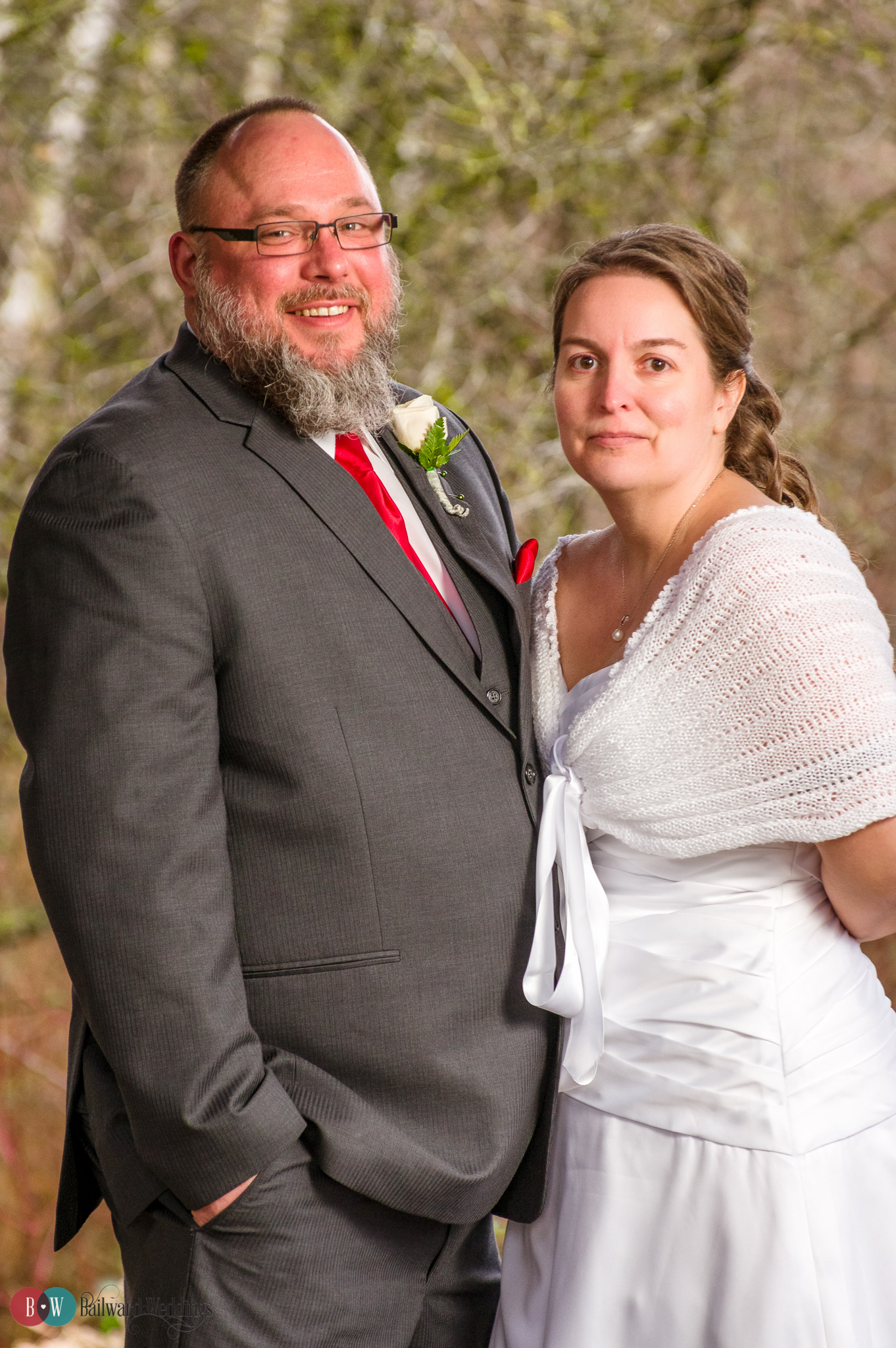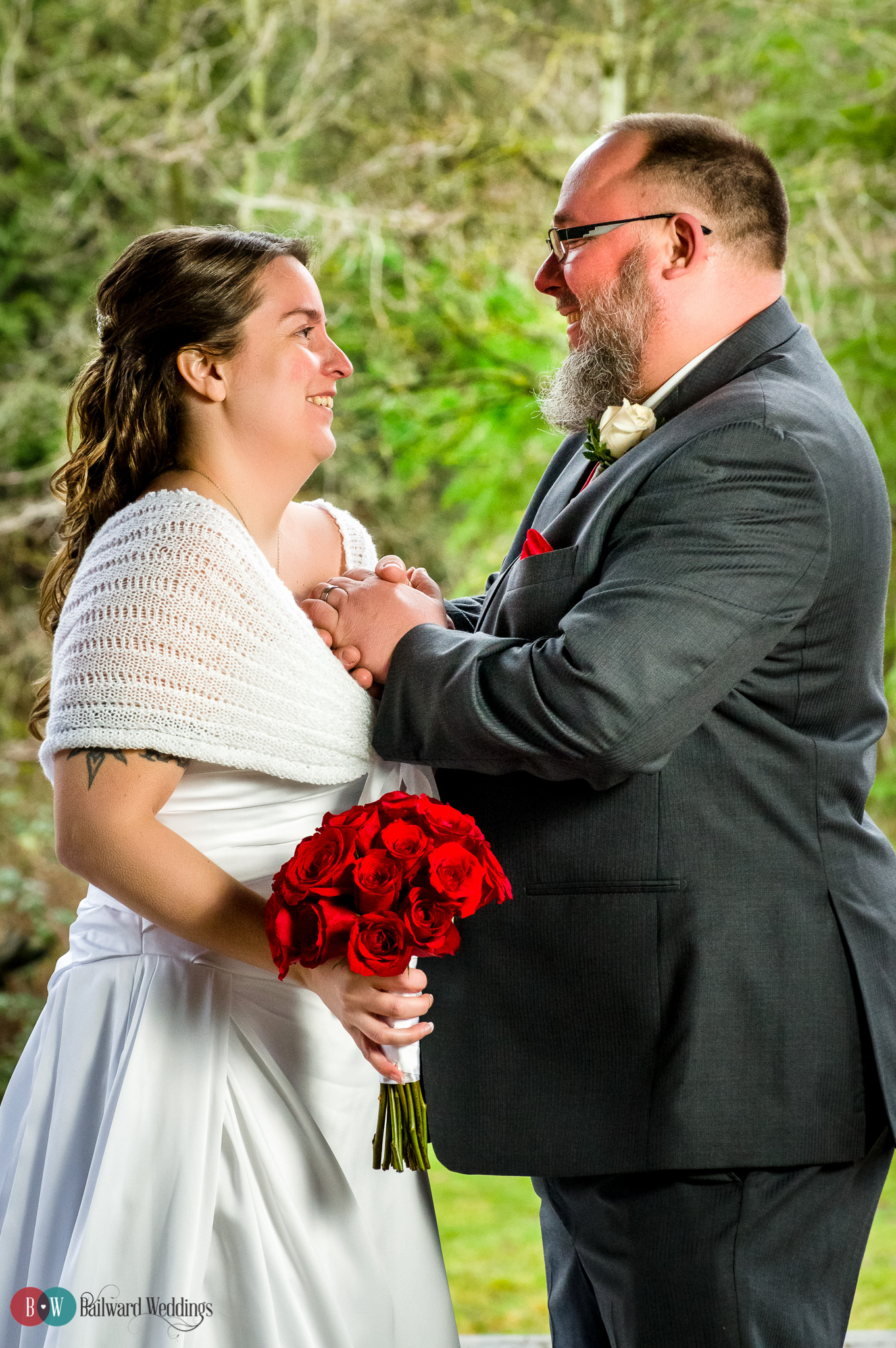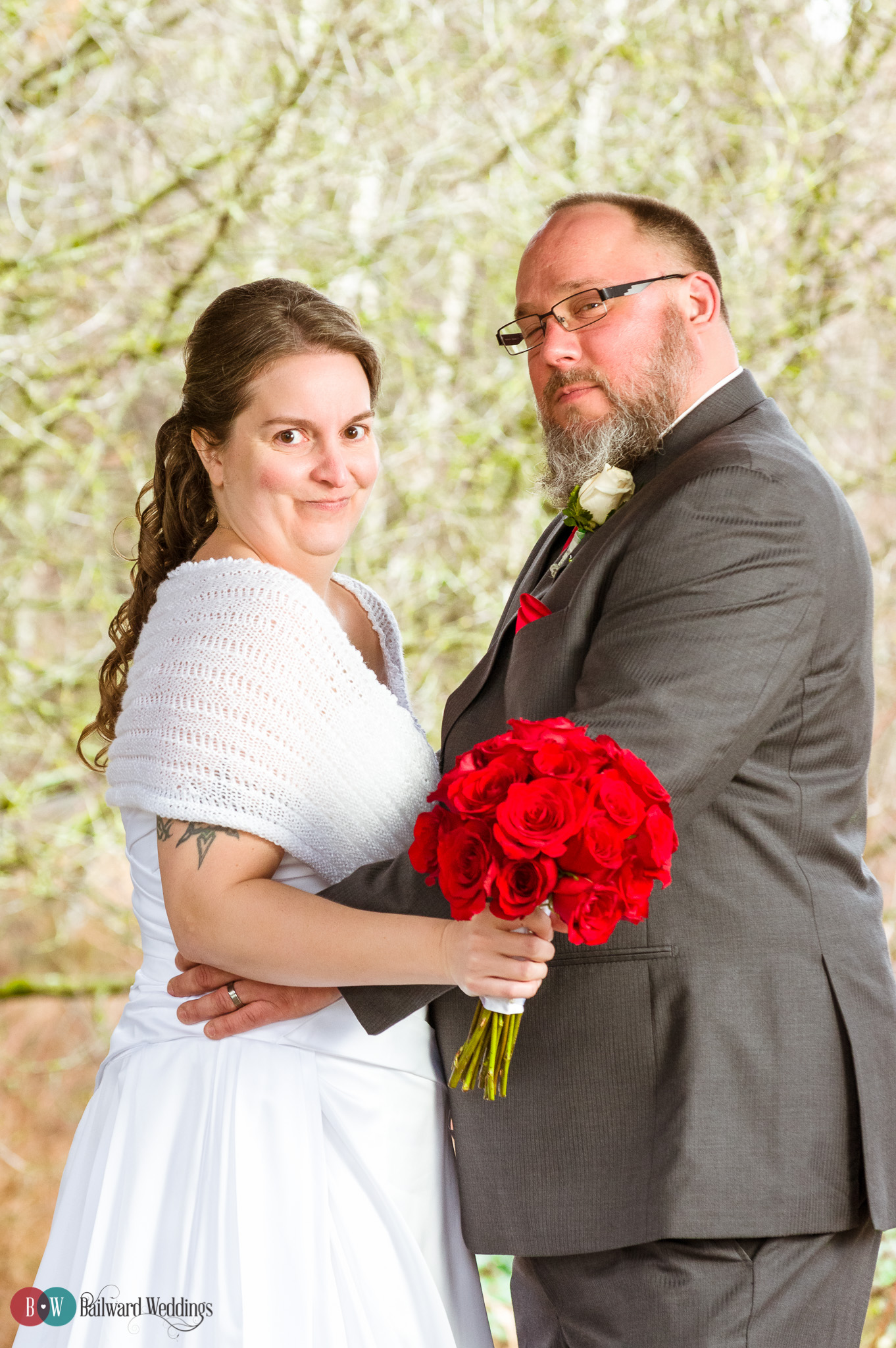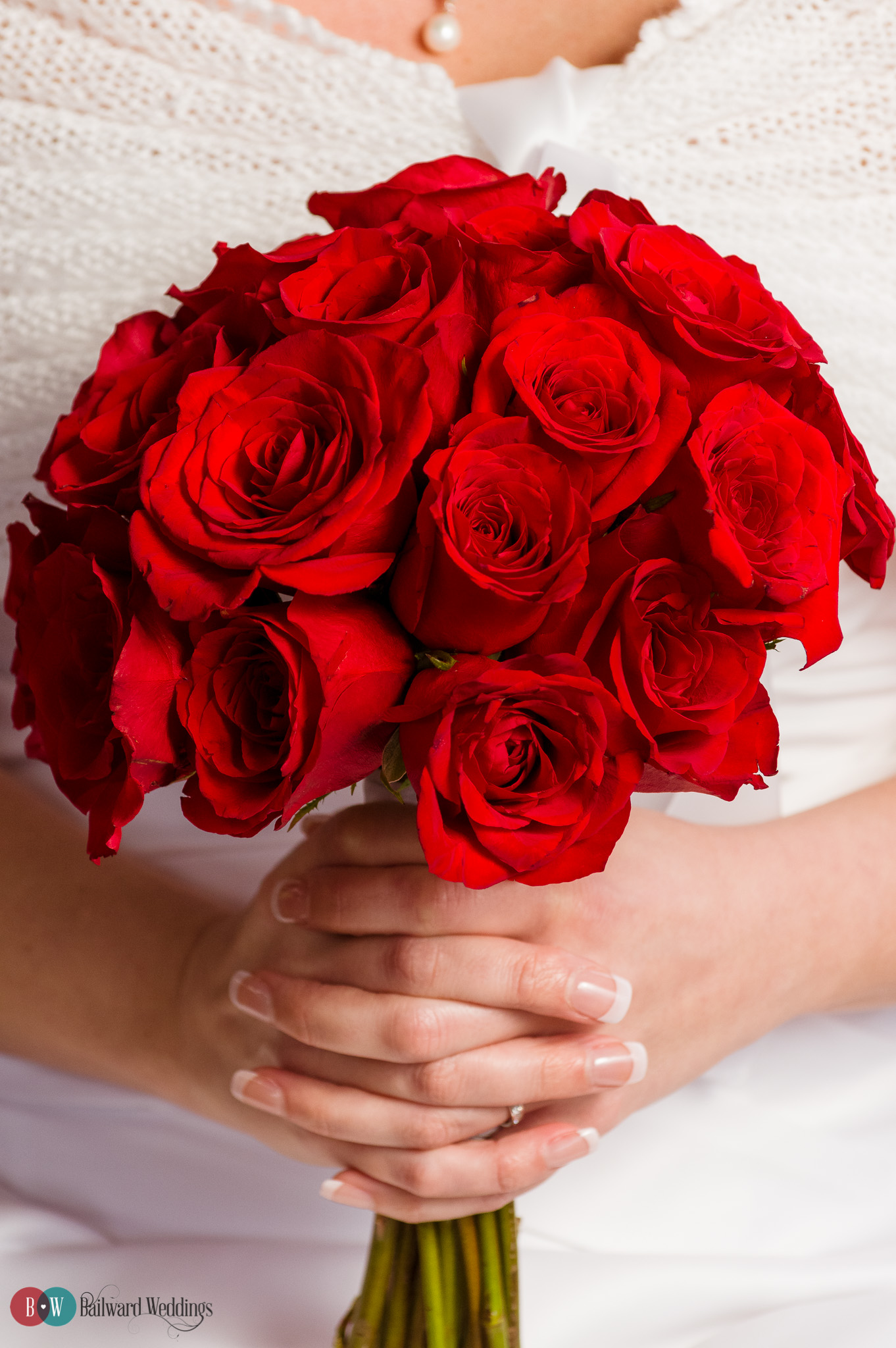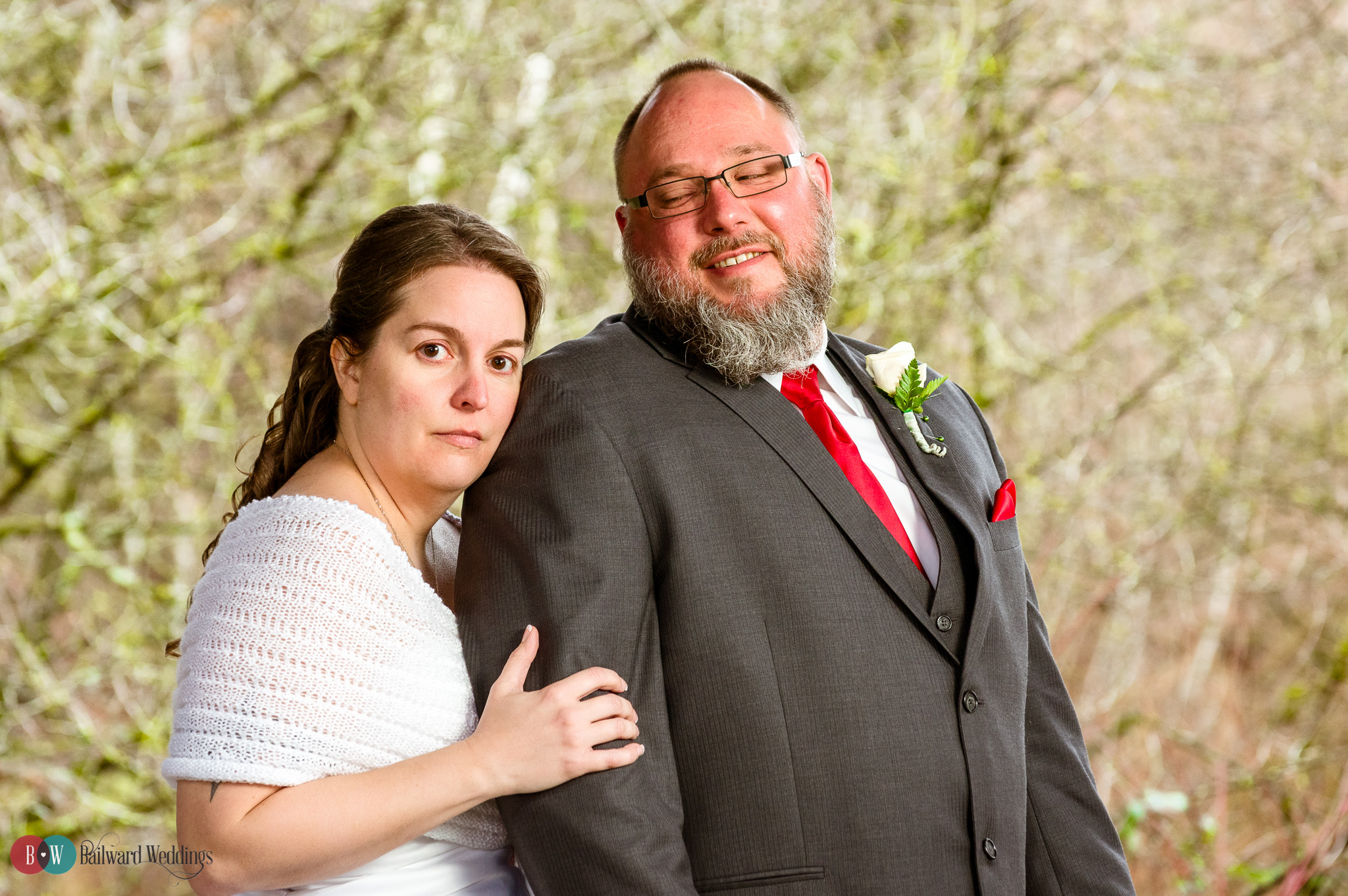 This one's a bit embarrassing to me.  I had a flash setup to throw a bit of extra light on Charmaine and Mike and with the wind, well, it fell over.  Twice.  Once I caught it, the second time the groom (with his panther-like reflexes) caught it before it hit the ground just as I snapped a photo.
Oh, and I also slipped and fell ass-over-teakettle on the slippery wooden steps.  I'd rather not talk about that though, ok?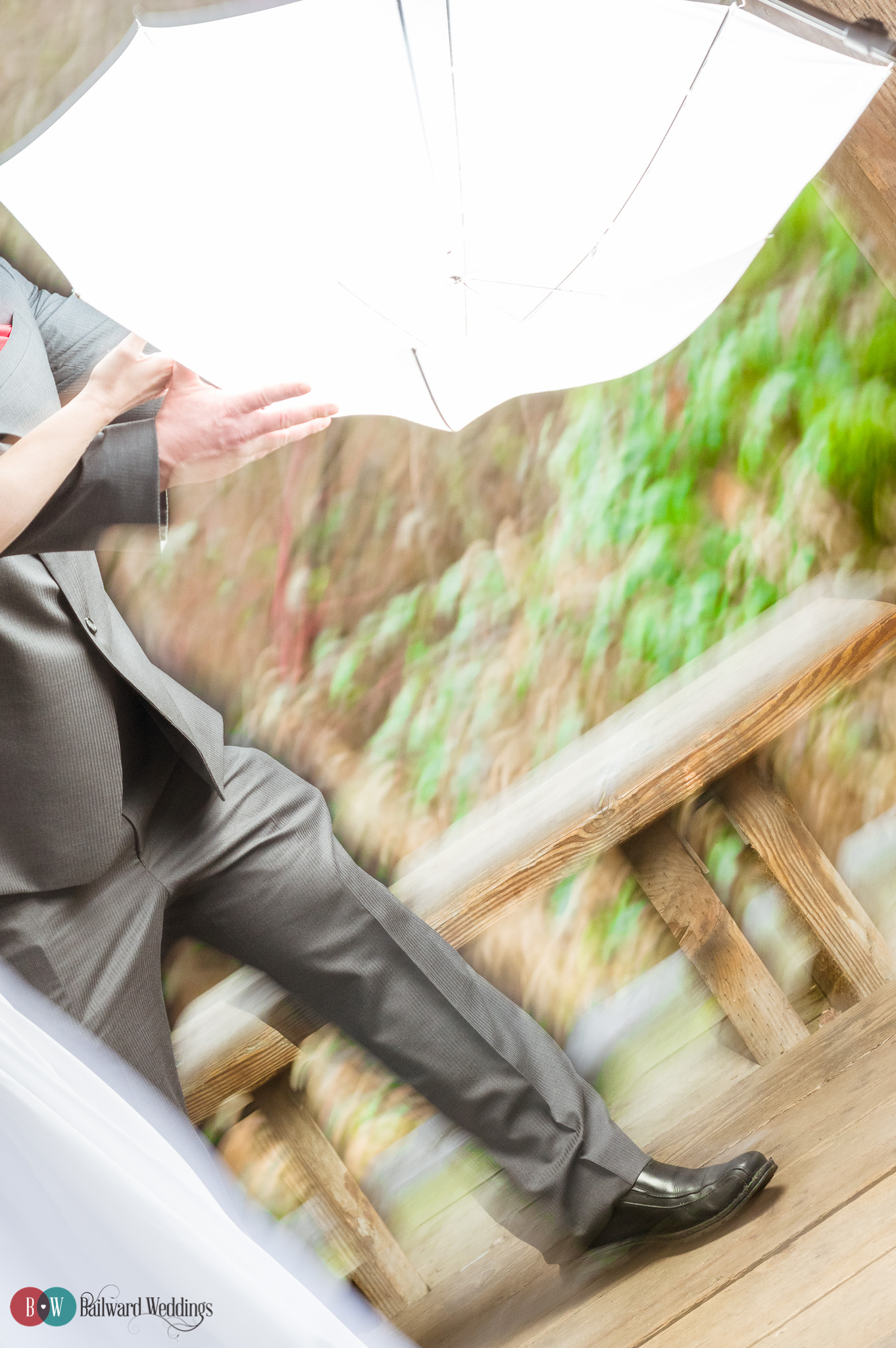 And back to the beautiful couple.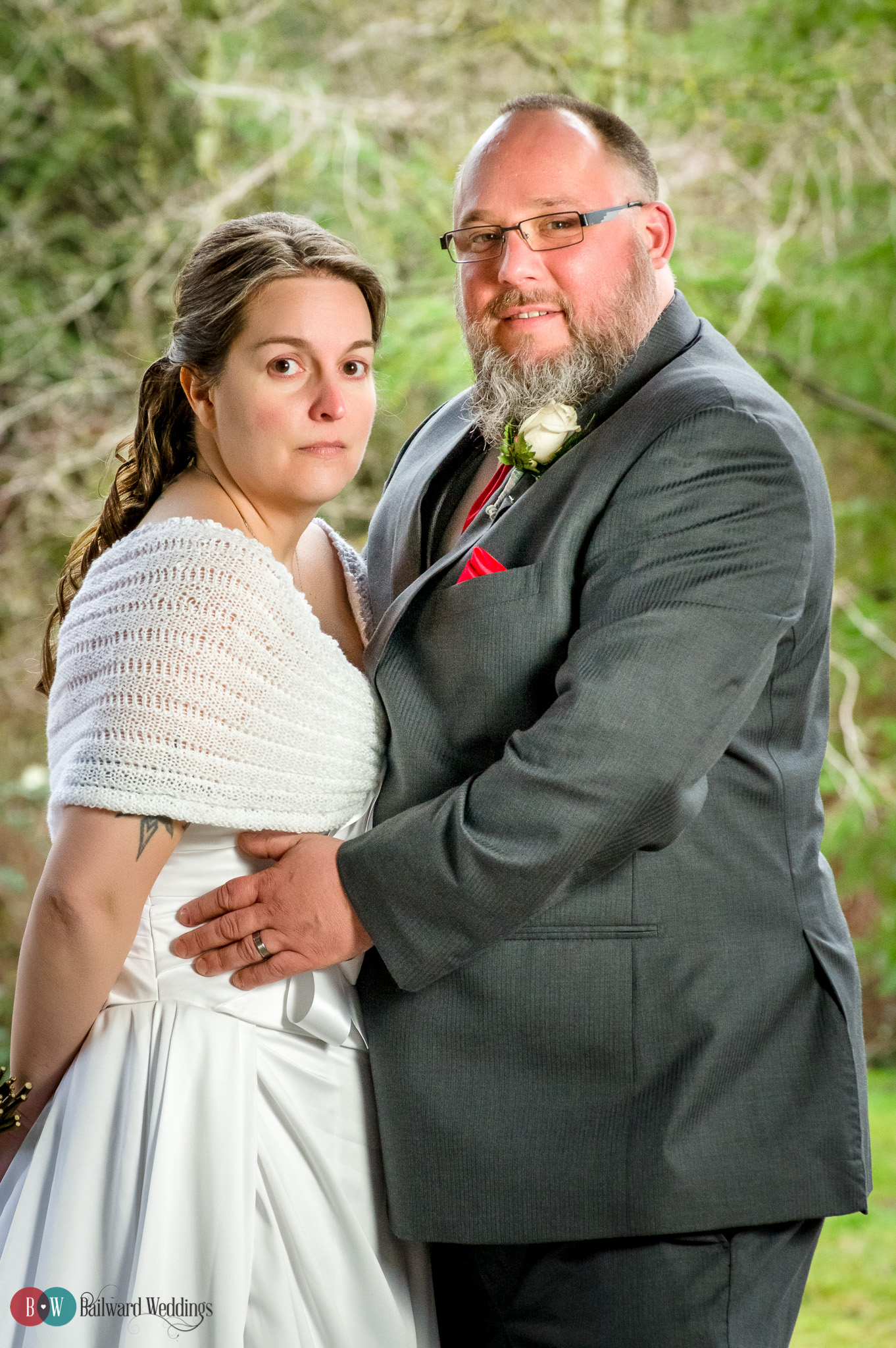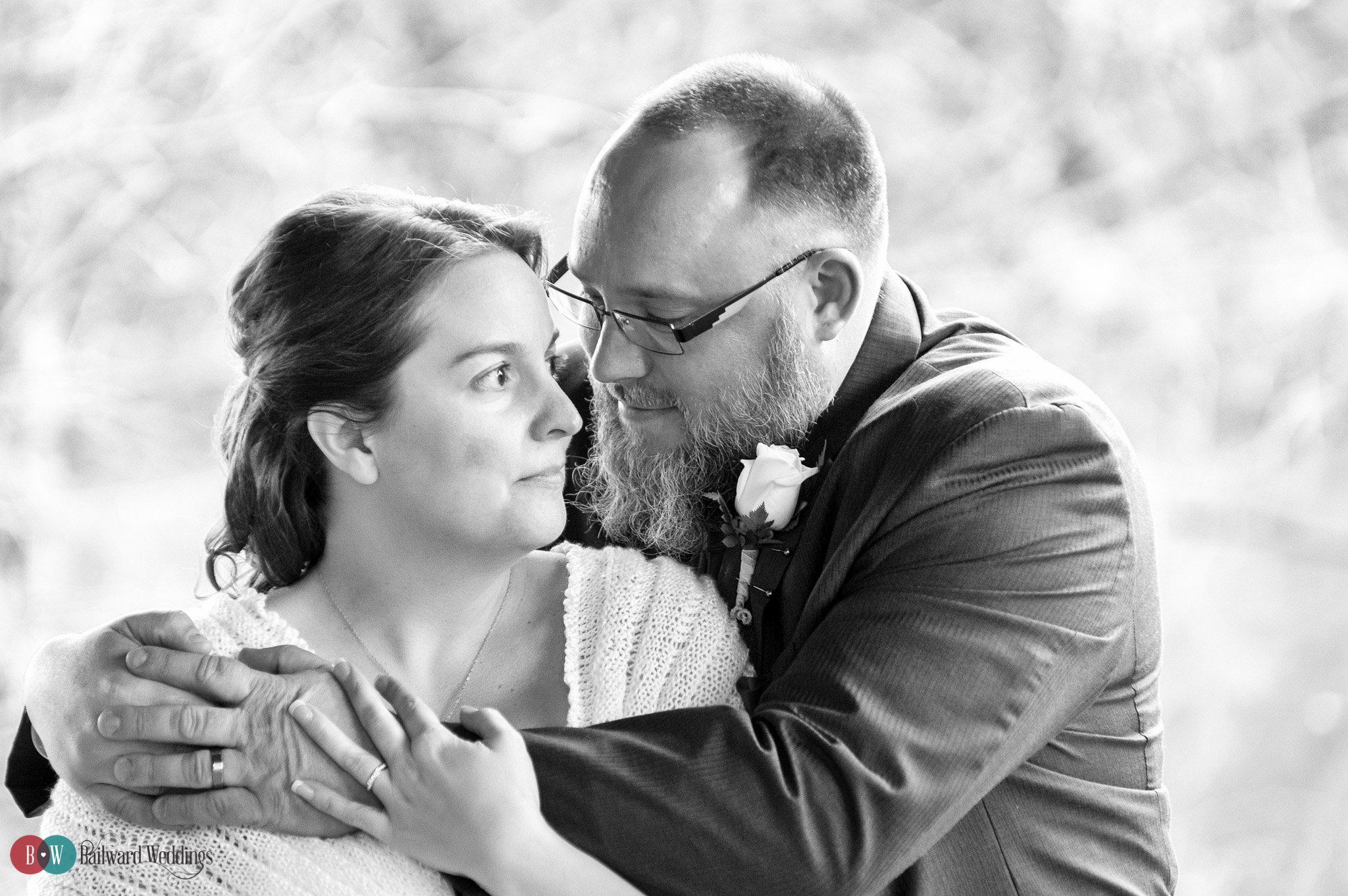 She goofed around on the playground on the way back.  I tried to convince her to race after the big flock of Canada Geese in the middle of the field, in full wedding dress, but apparently that's not something you should do in a white flowing wedding dress that's brand new.  Who knew?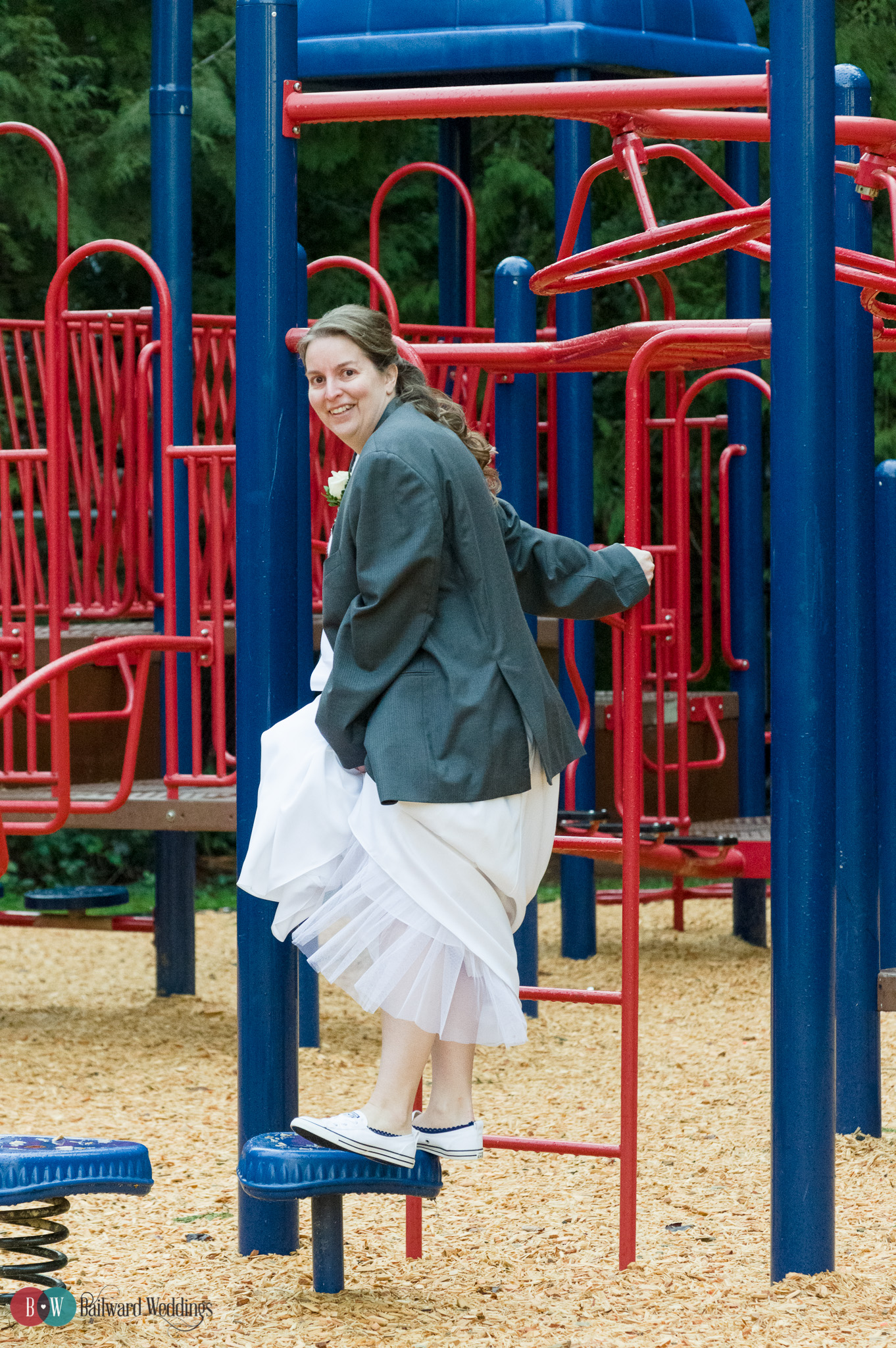 Back at the house we packed up and headed home.  Me to go and edit, these two on their honeymoon.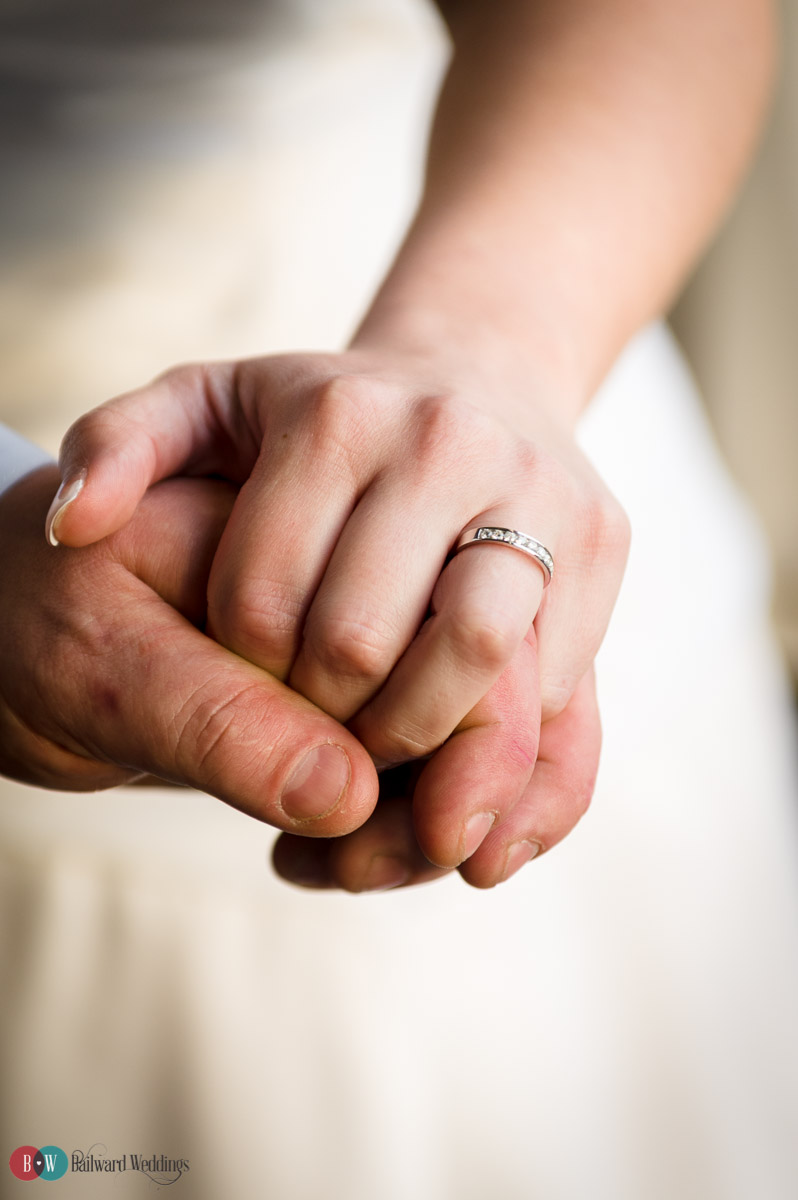 This photo is why I encourage couples to go for an all day session.  There are more opportunities to capture the little moments.  Here I was getting a couple of detail photos of Charmaine's hairdo at the end of the day and Mike looking at her while she looked away.  One of my favourite shots of the day.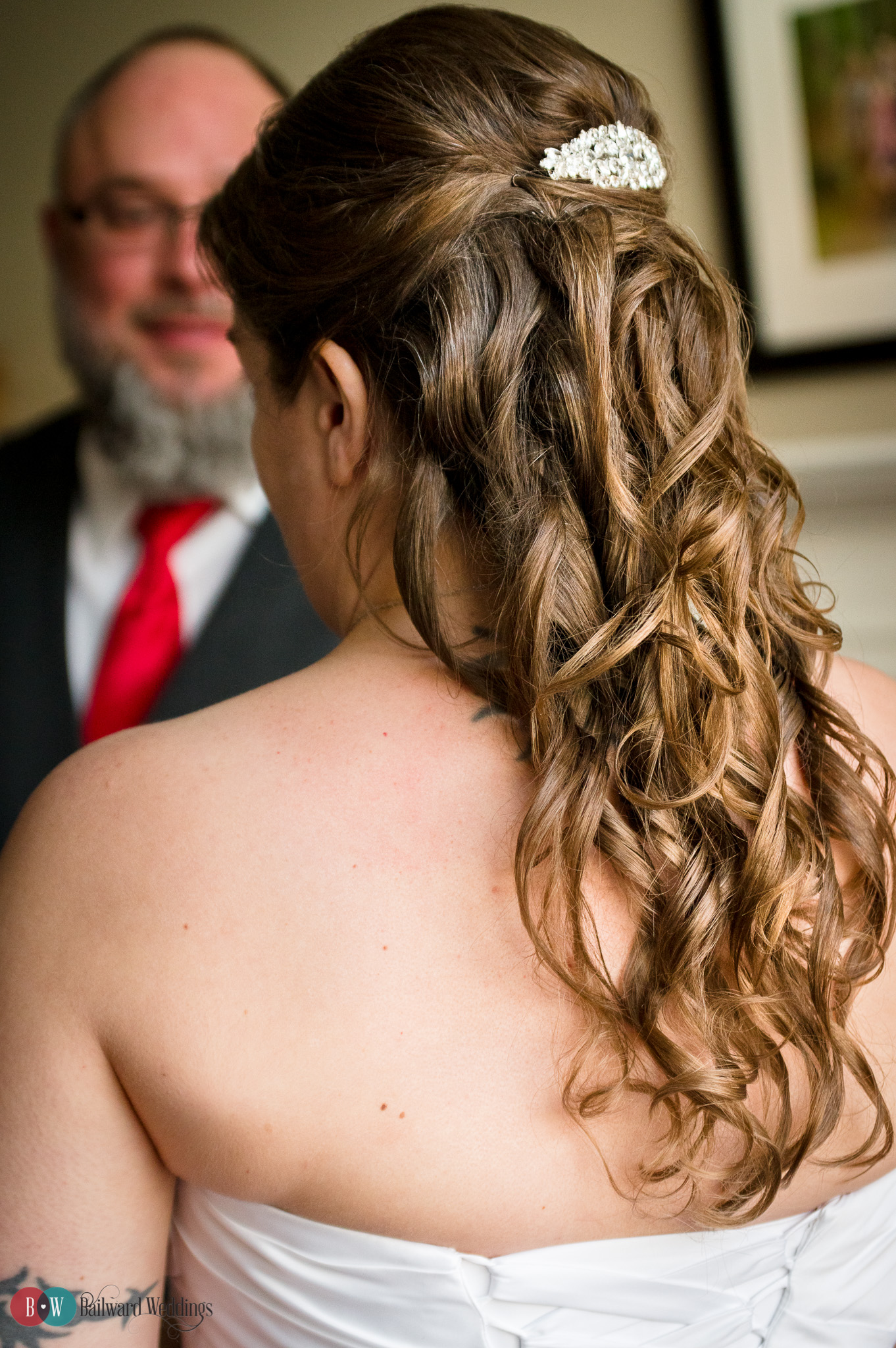 Formals: Fishtrap Creek Park

Ceremony: Abbotsford home
Remember that if you are interested in some fun and beautiful photos like this, book your free photography consultation now.