I'm not exactly sure how Tara and Alex found me for their wedding in Coquitlam.  My friend, works with the wife, of his cousin….. something like that, it's all very complicated, but at the end of the day I got to be part of the beginning of these two young people's lives together!
Tara got ready at her grandparents home with her parents and bridesmaid (her sister).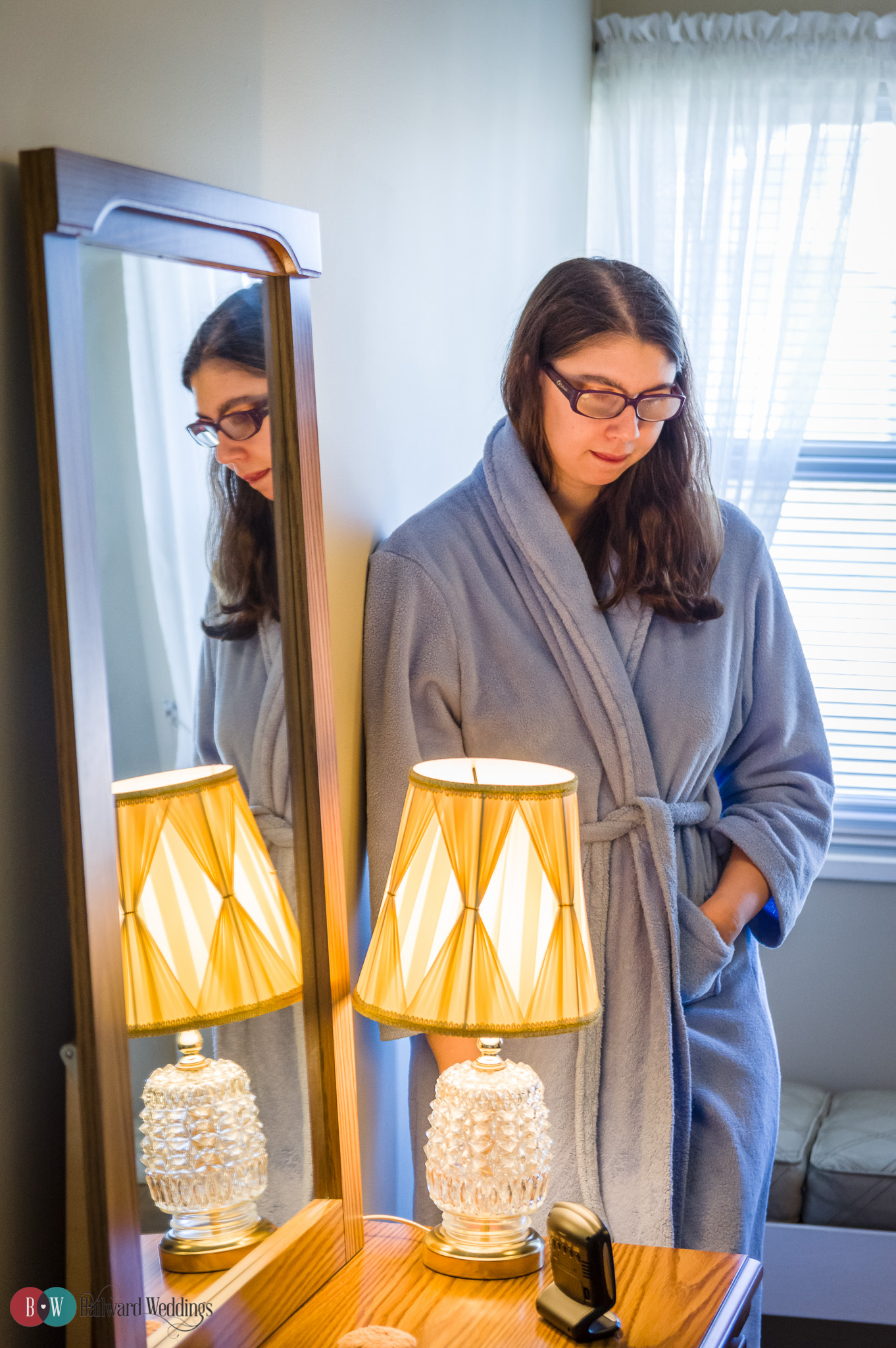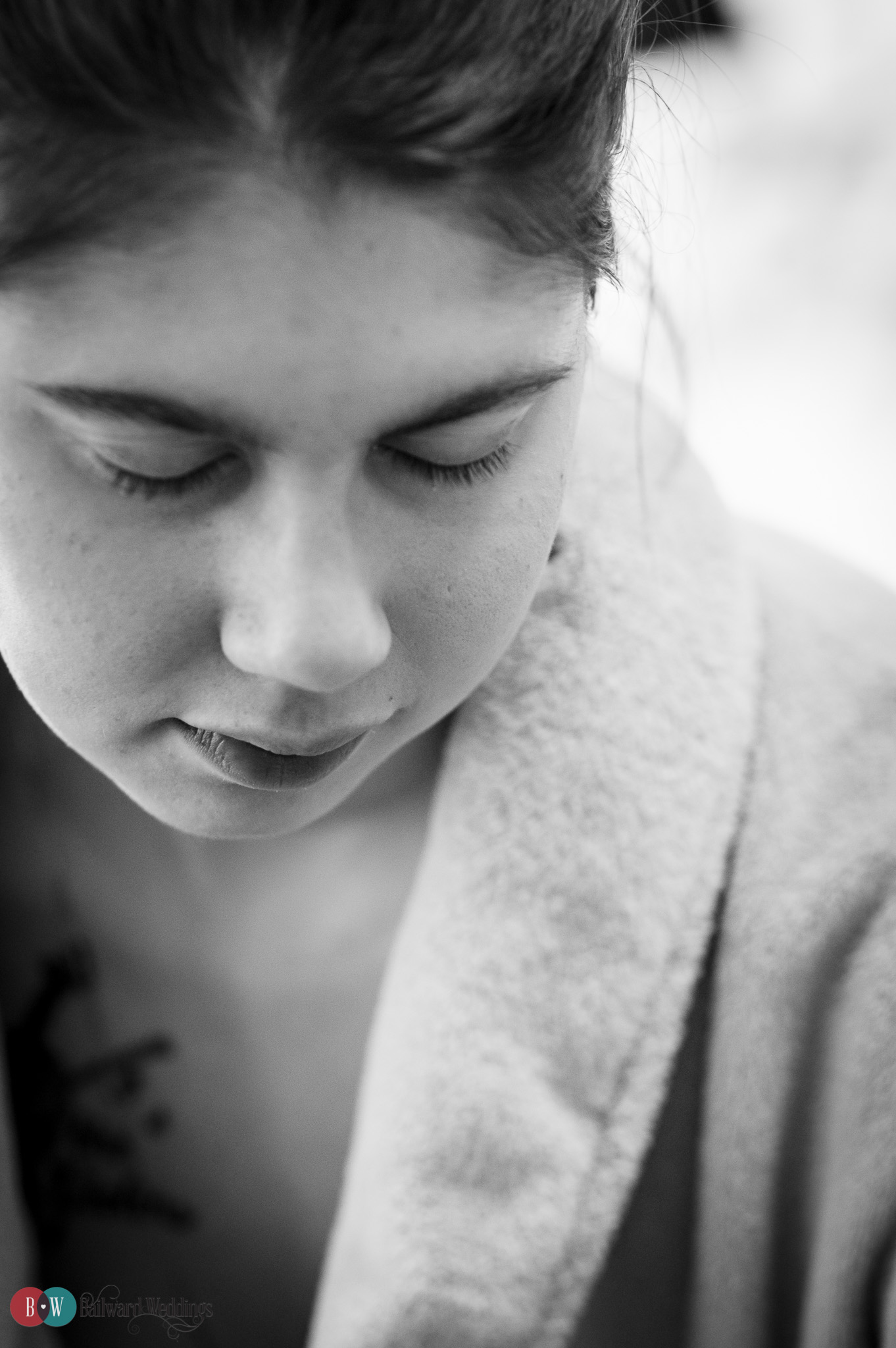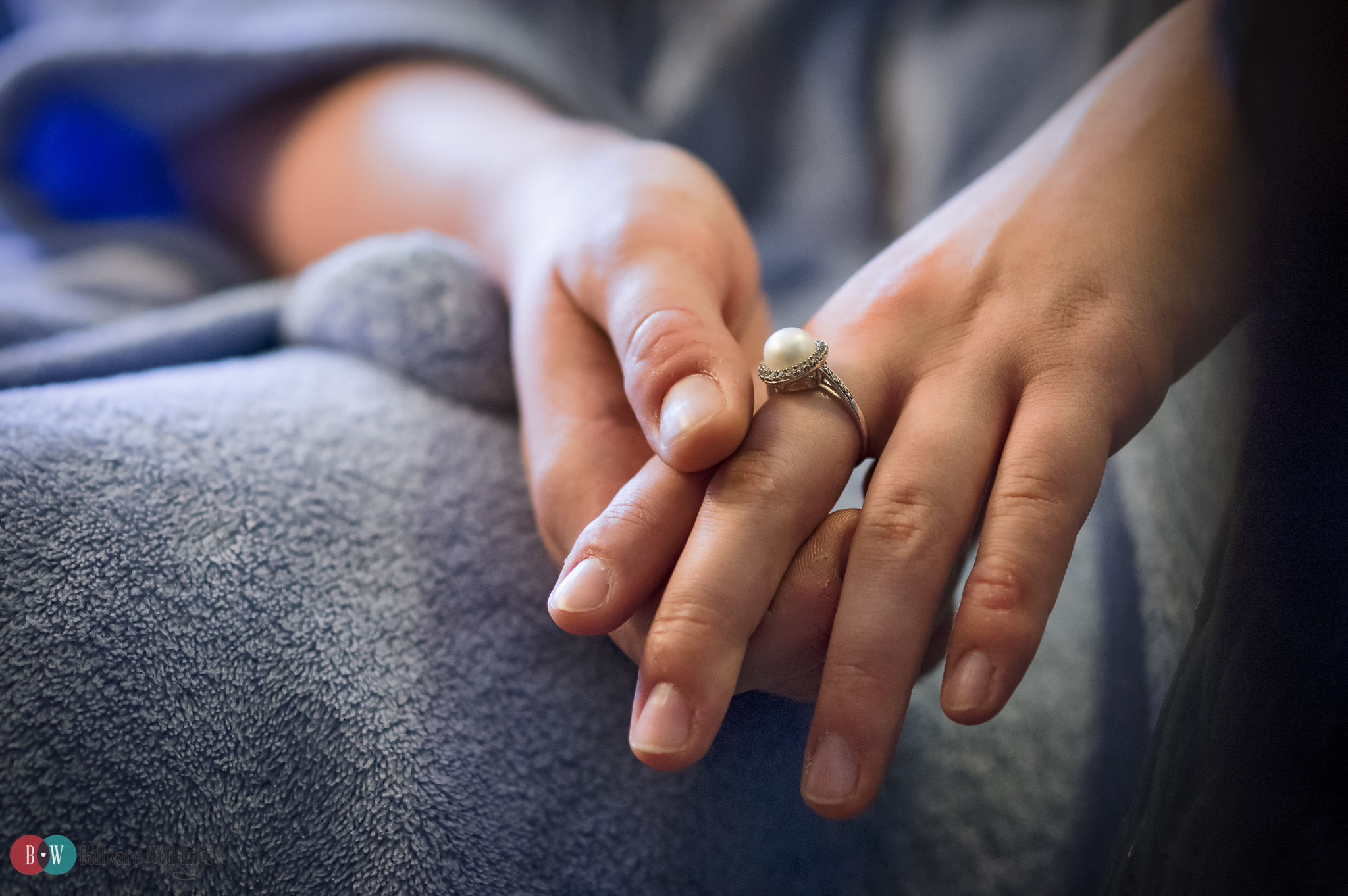 I got to see a few lovely little moments like this in amidst makeup and jewelry.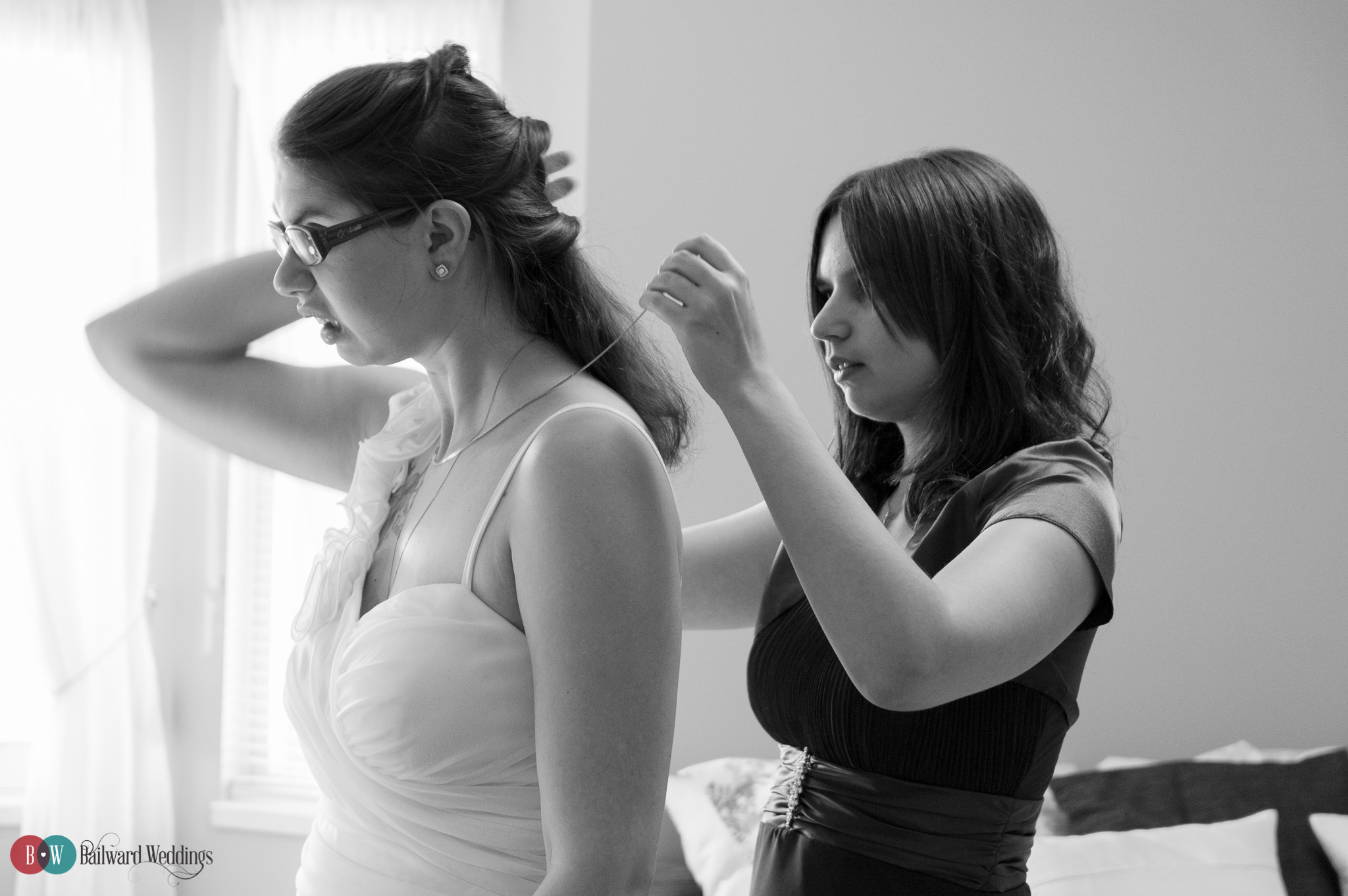 I love capturing the little details from the getting ready, along with of course the lovely dress!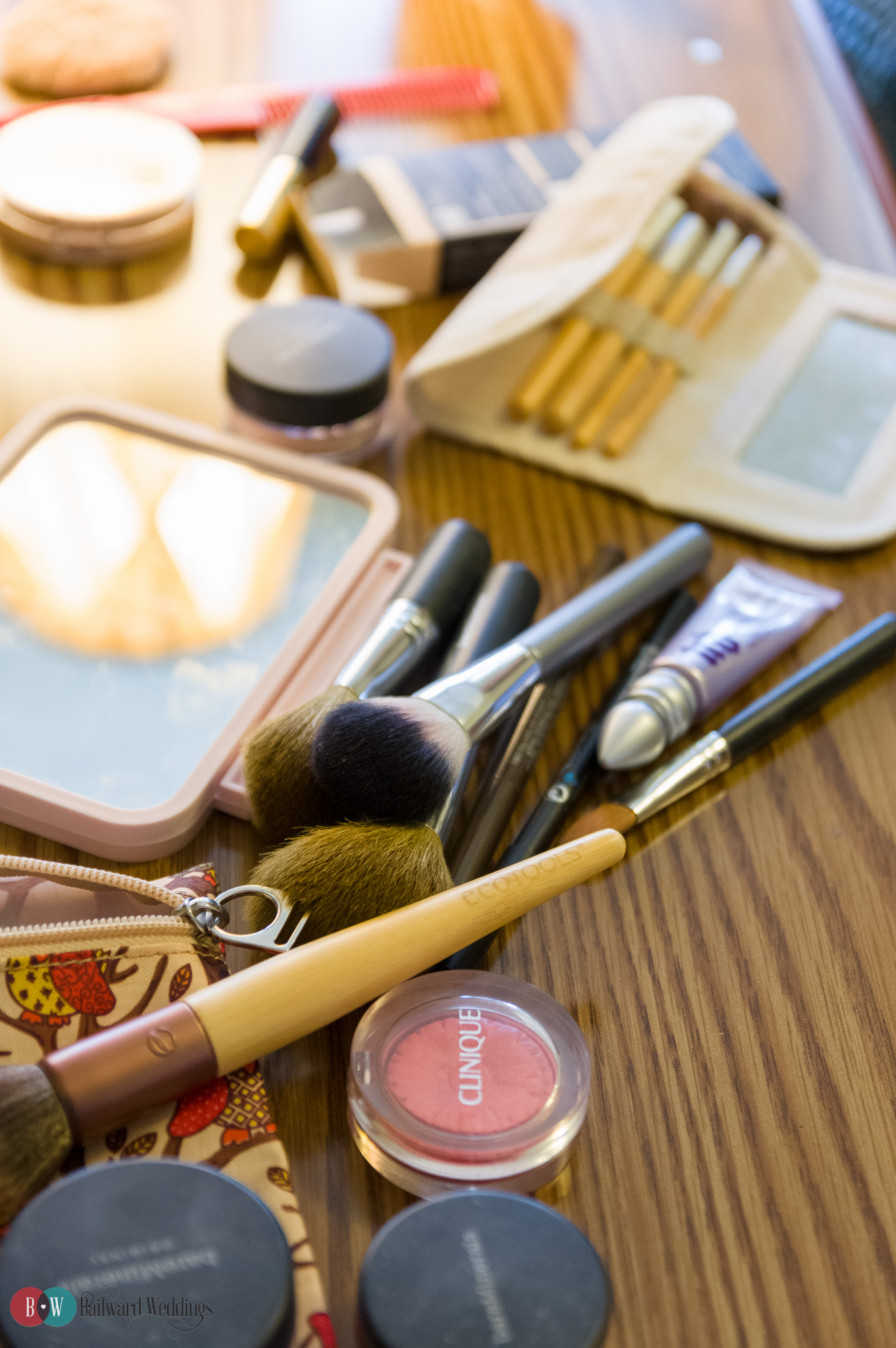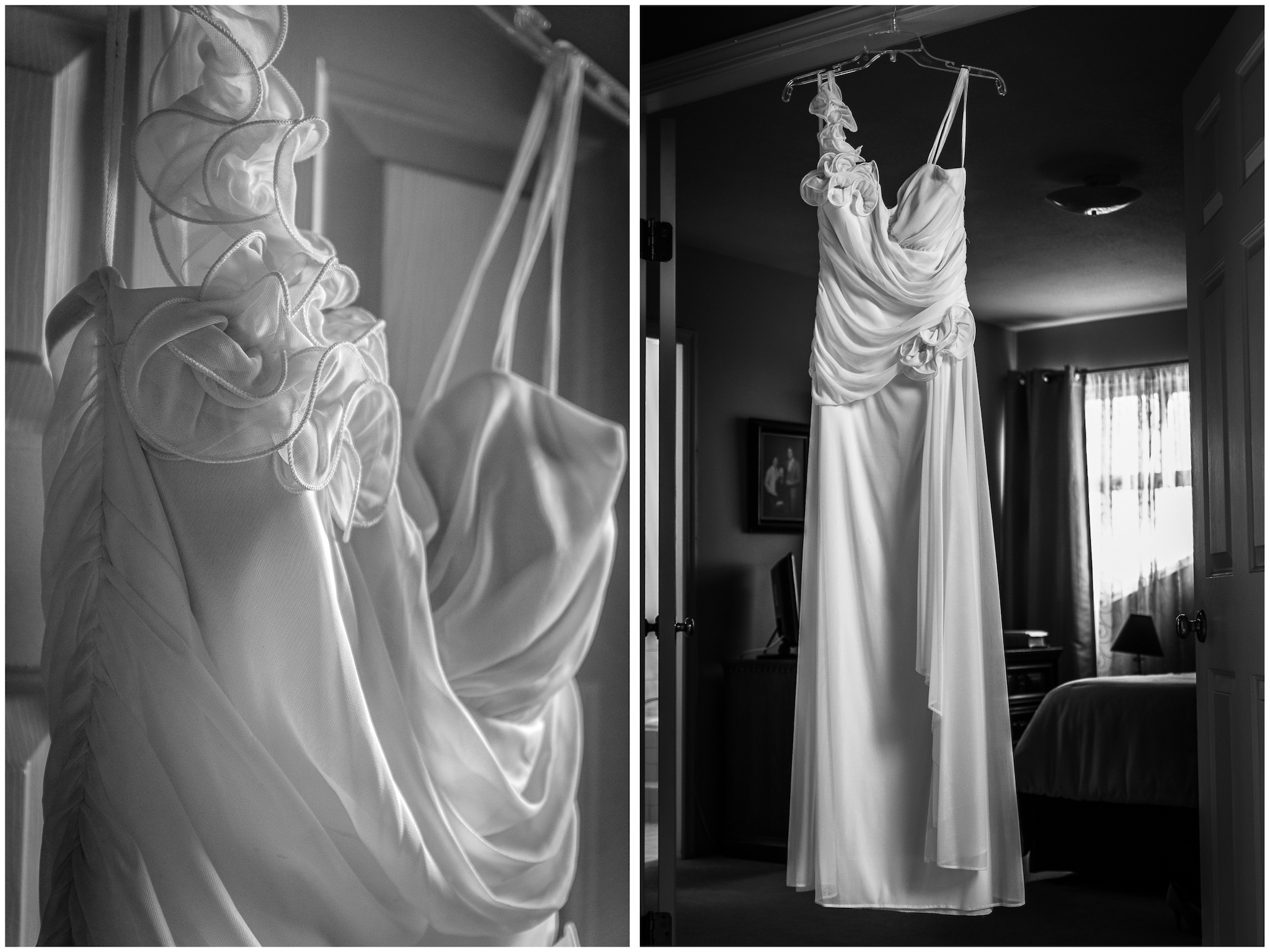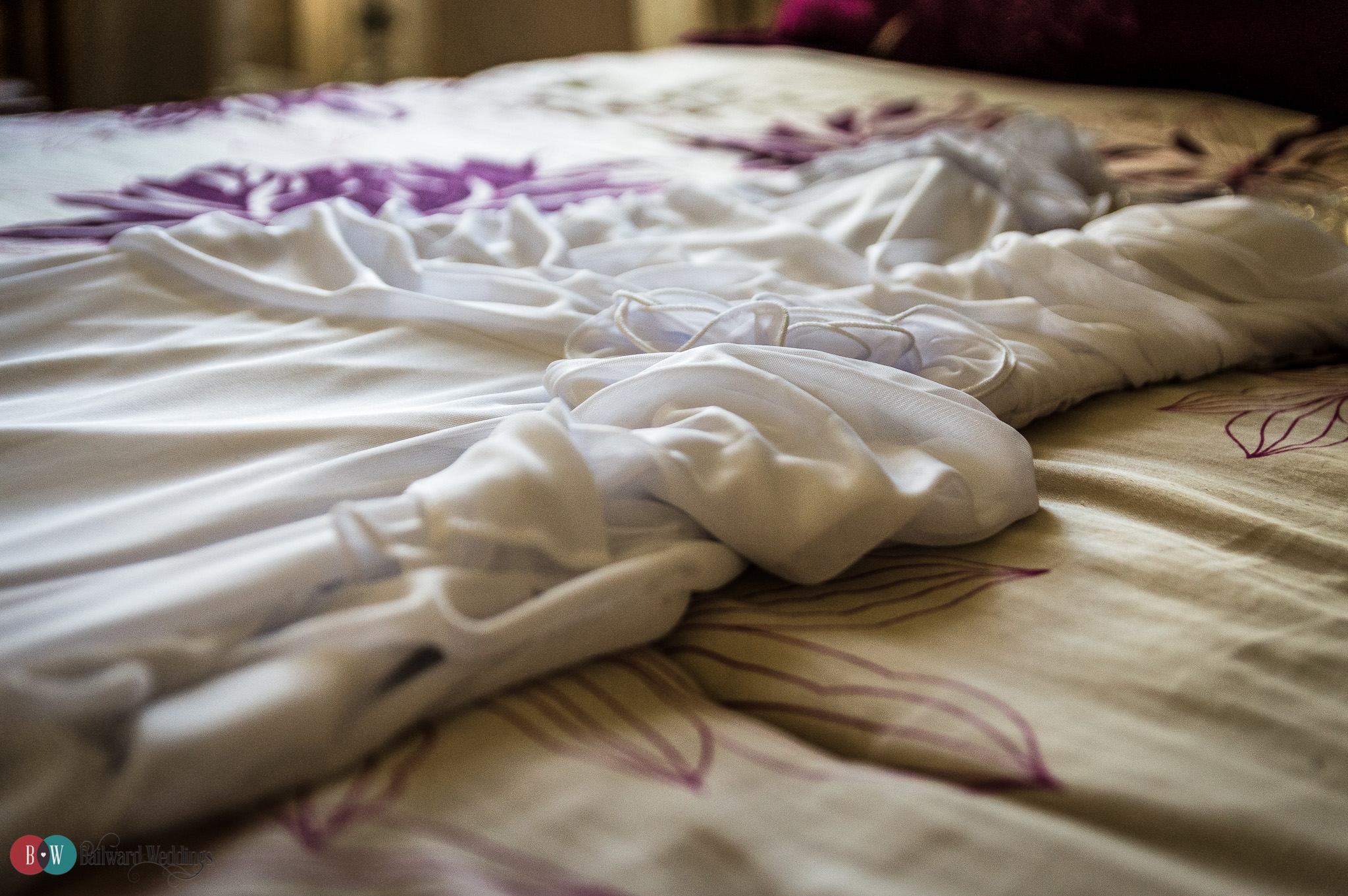 The rings were gorgeous.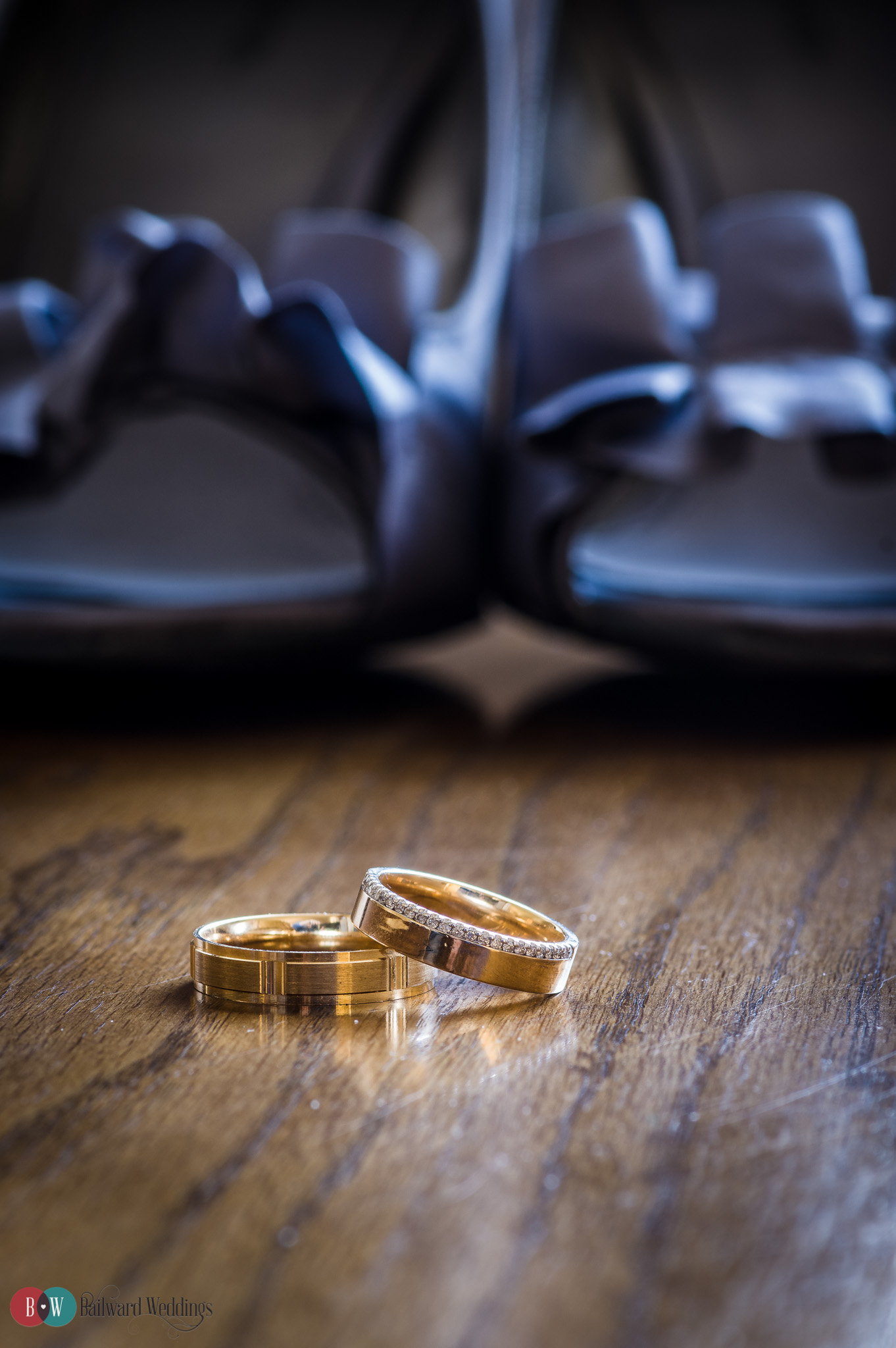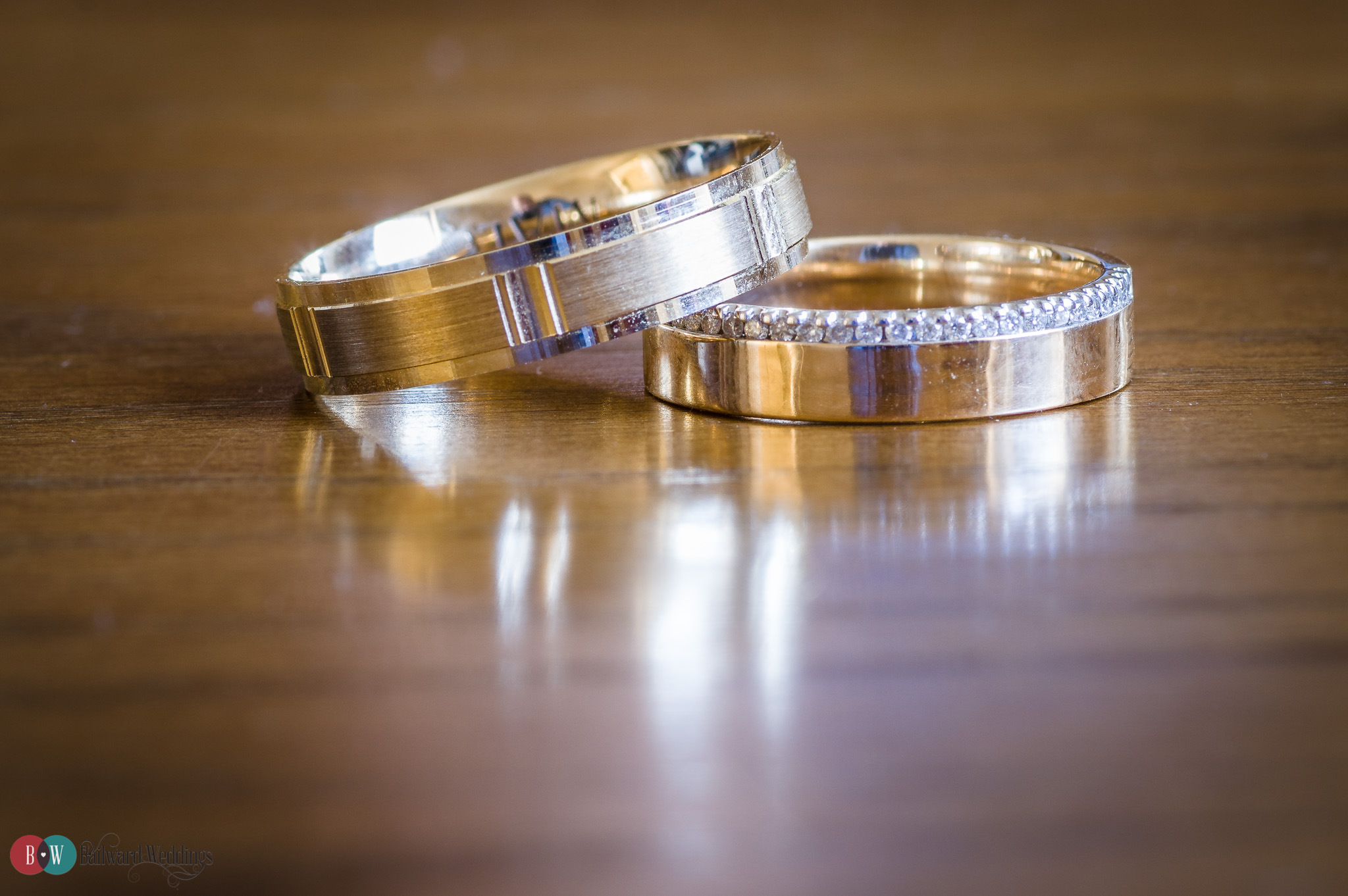 As was the bridesmaid.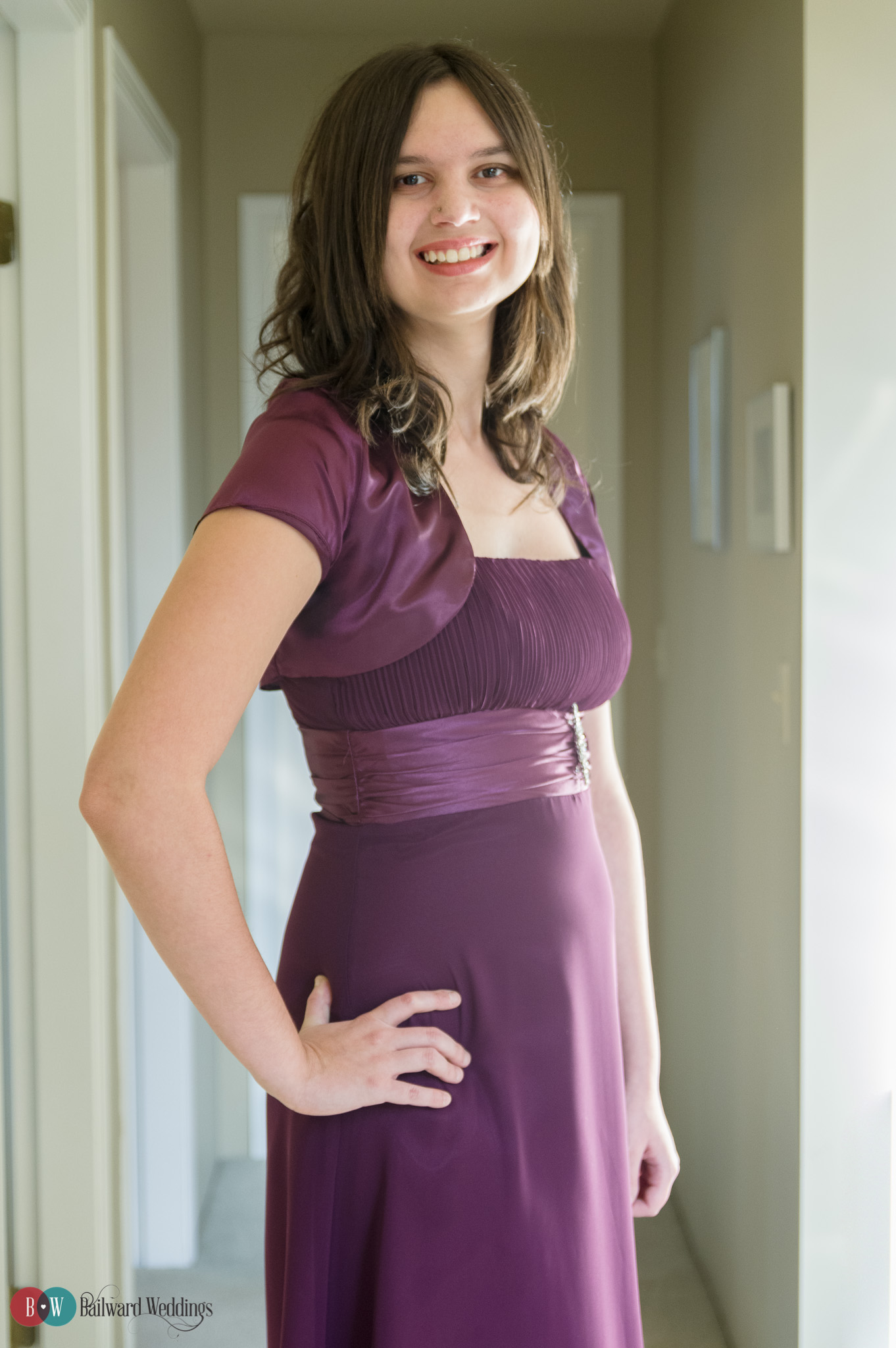 The ladies getting ready.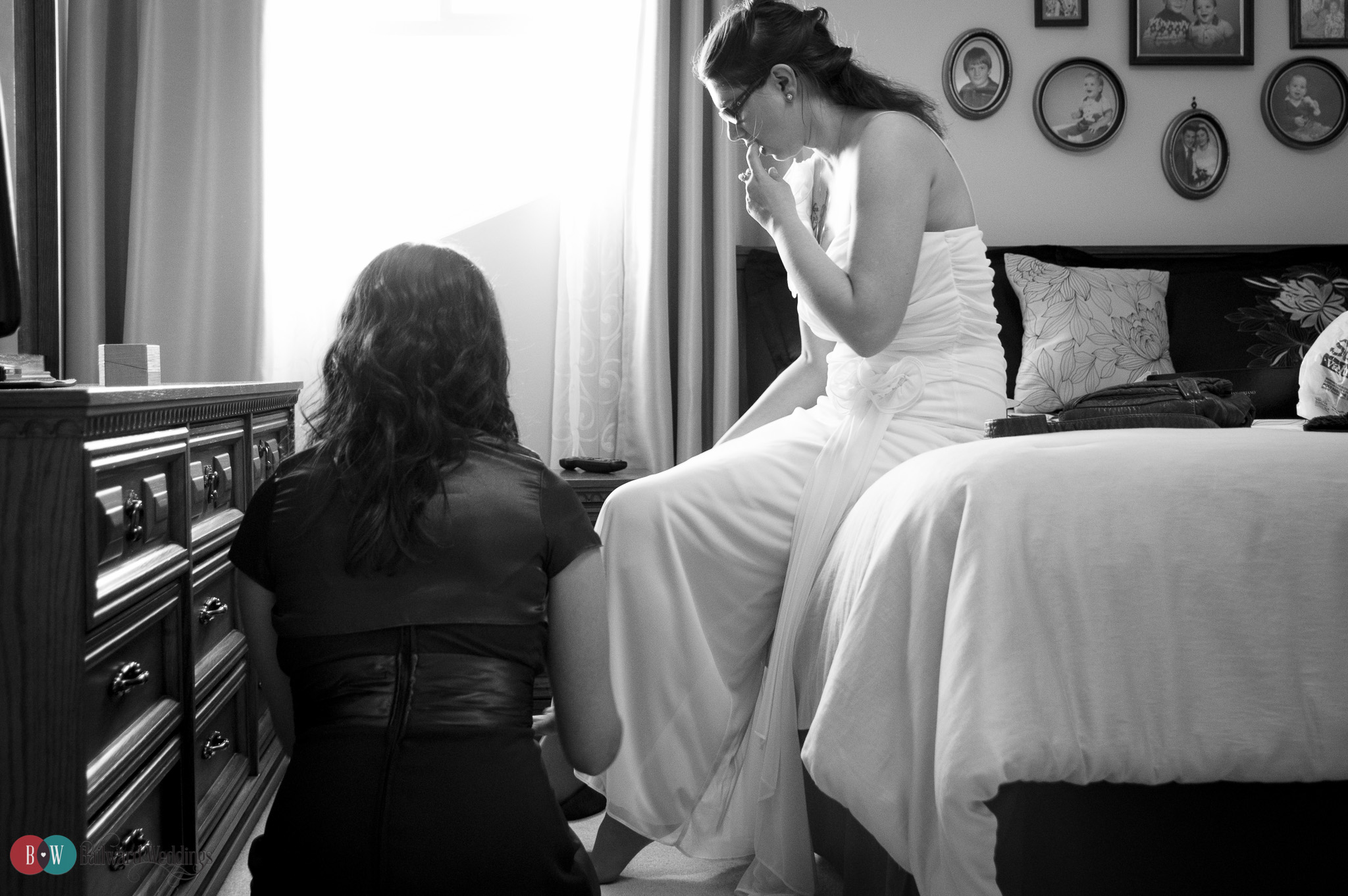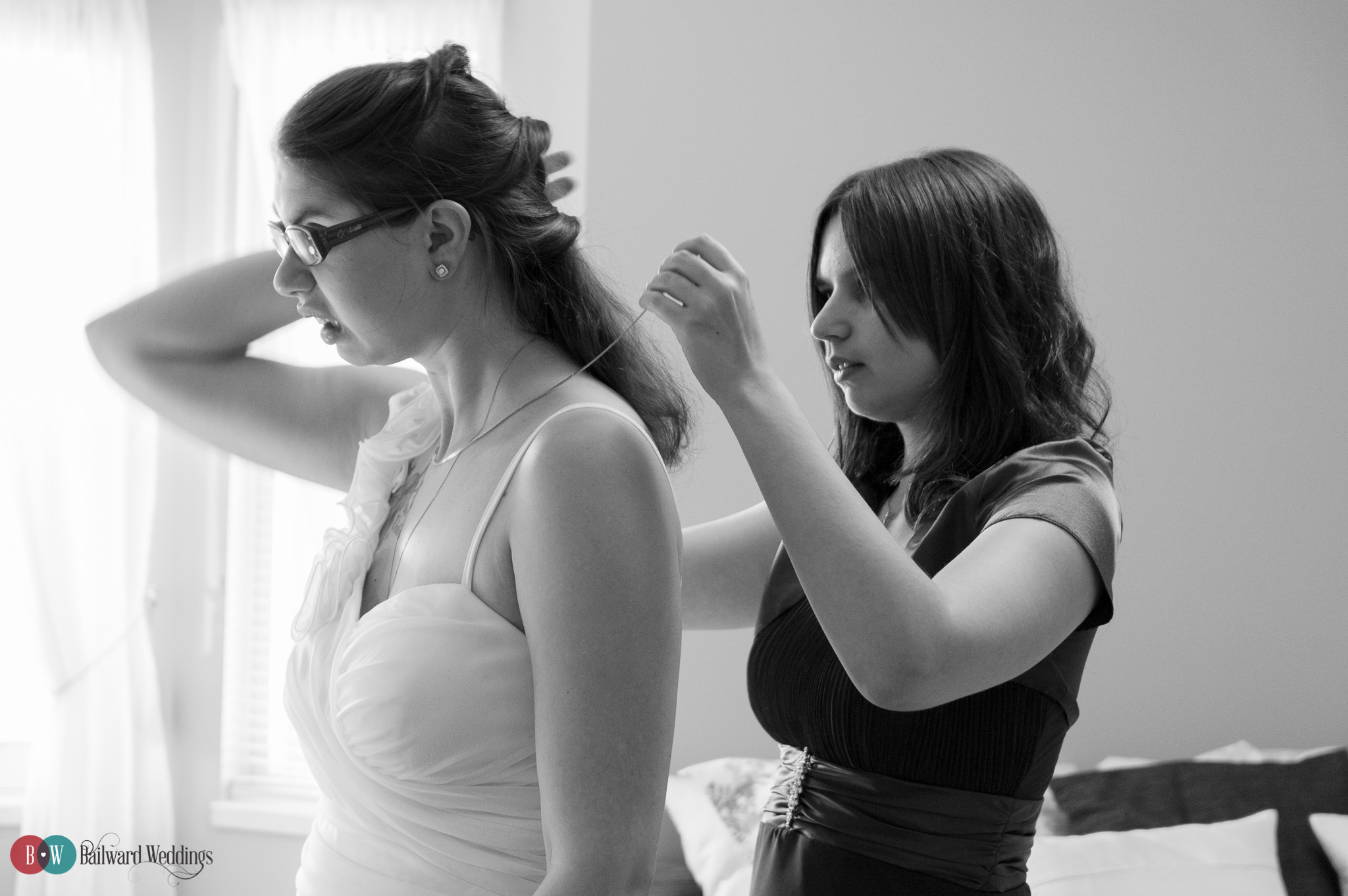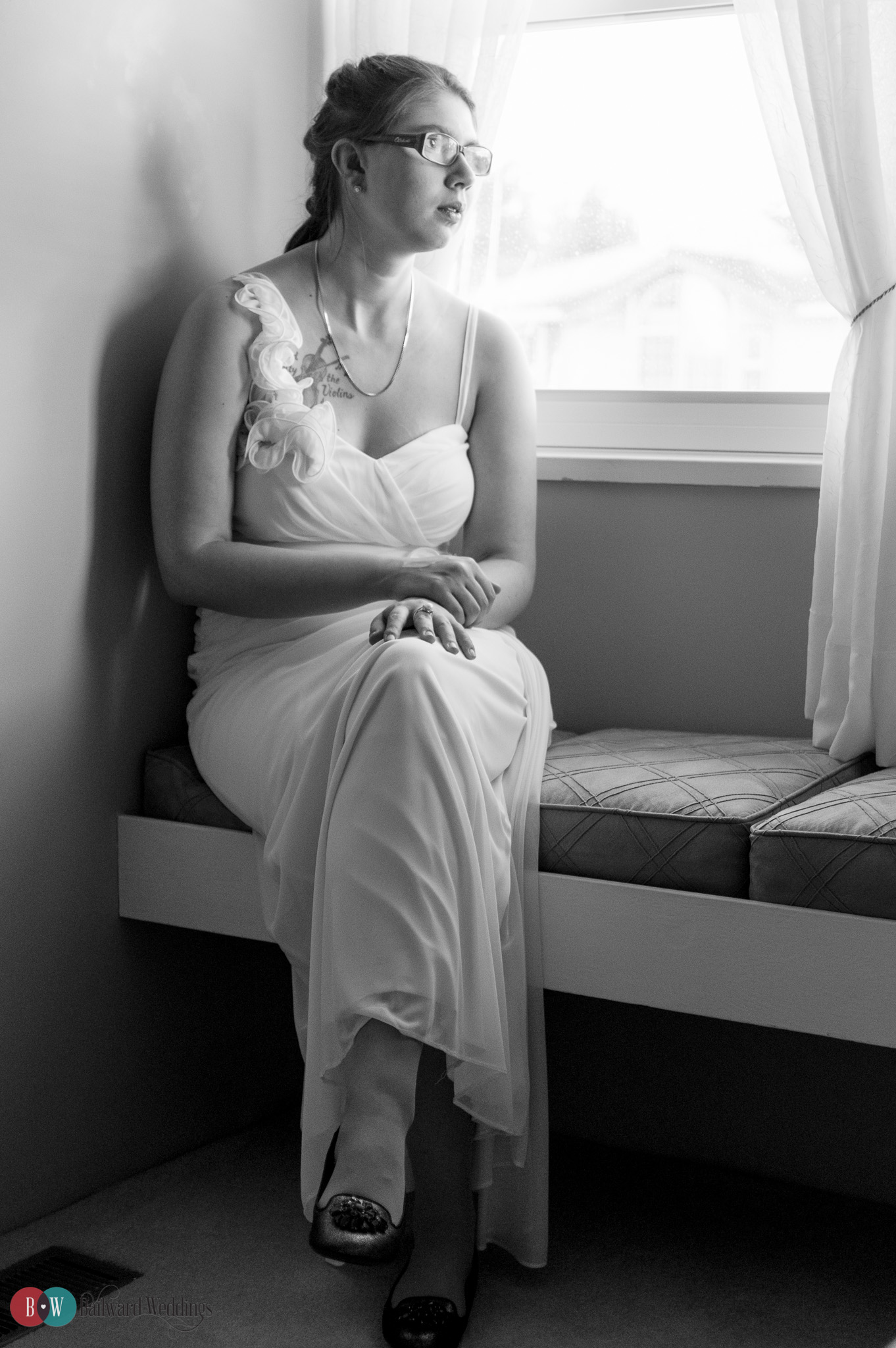 When the girls were ready to go, I raced over to Alex's parents house, where the groom's side of the family was getting ready.  I captured this awesome moment of the guys learning to tie a proper bow tie from youtube videos!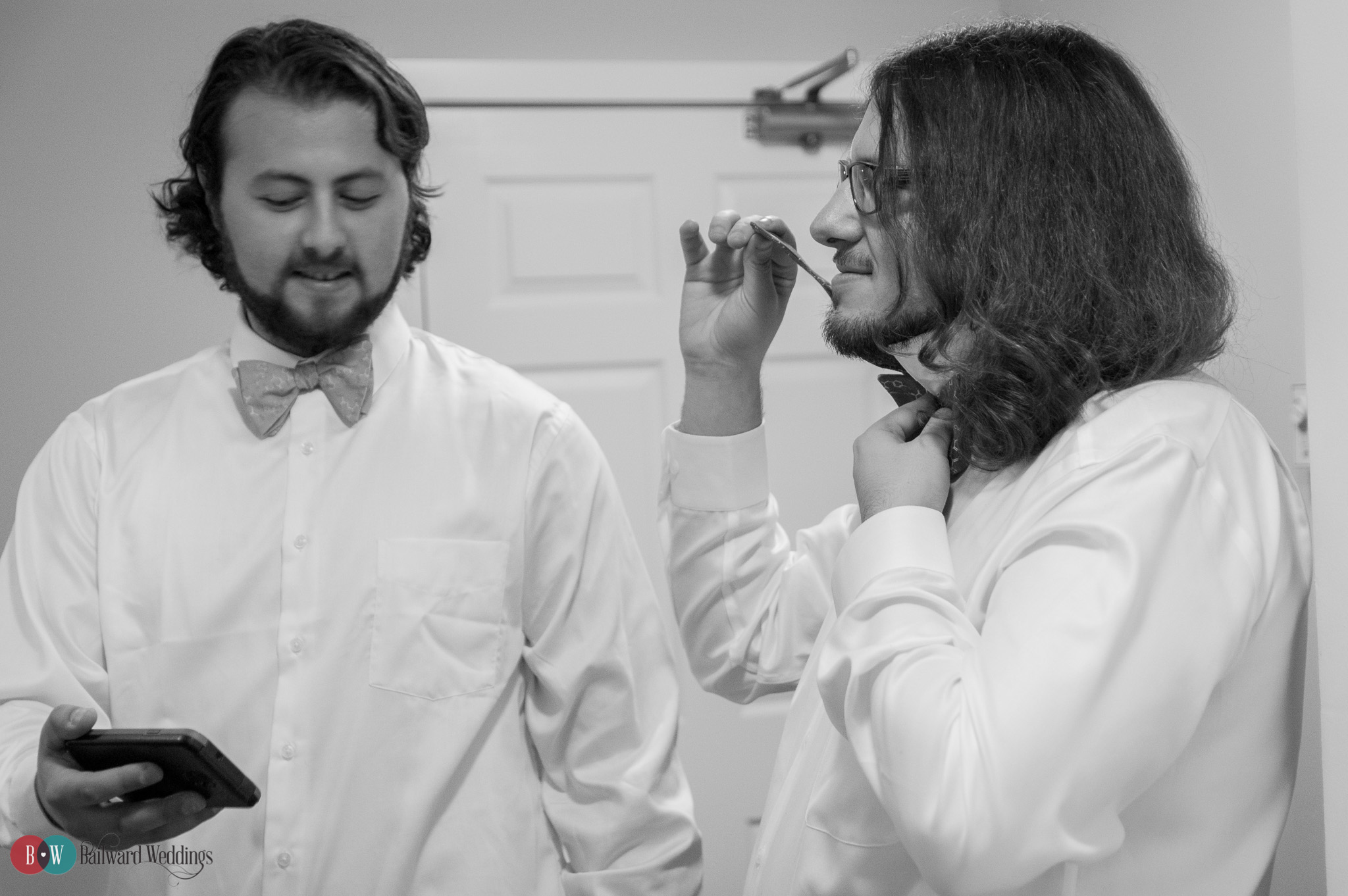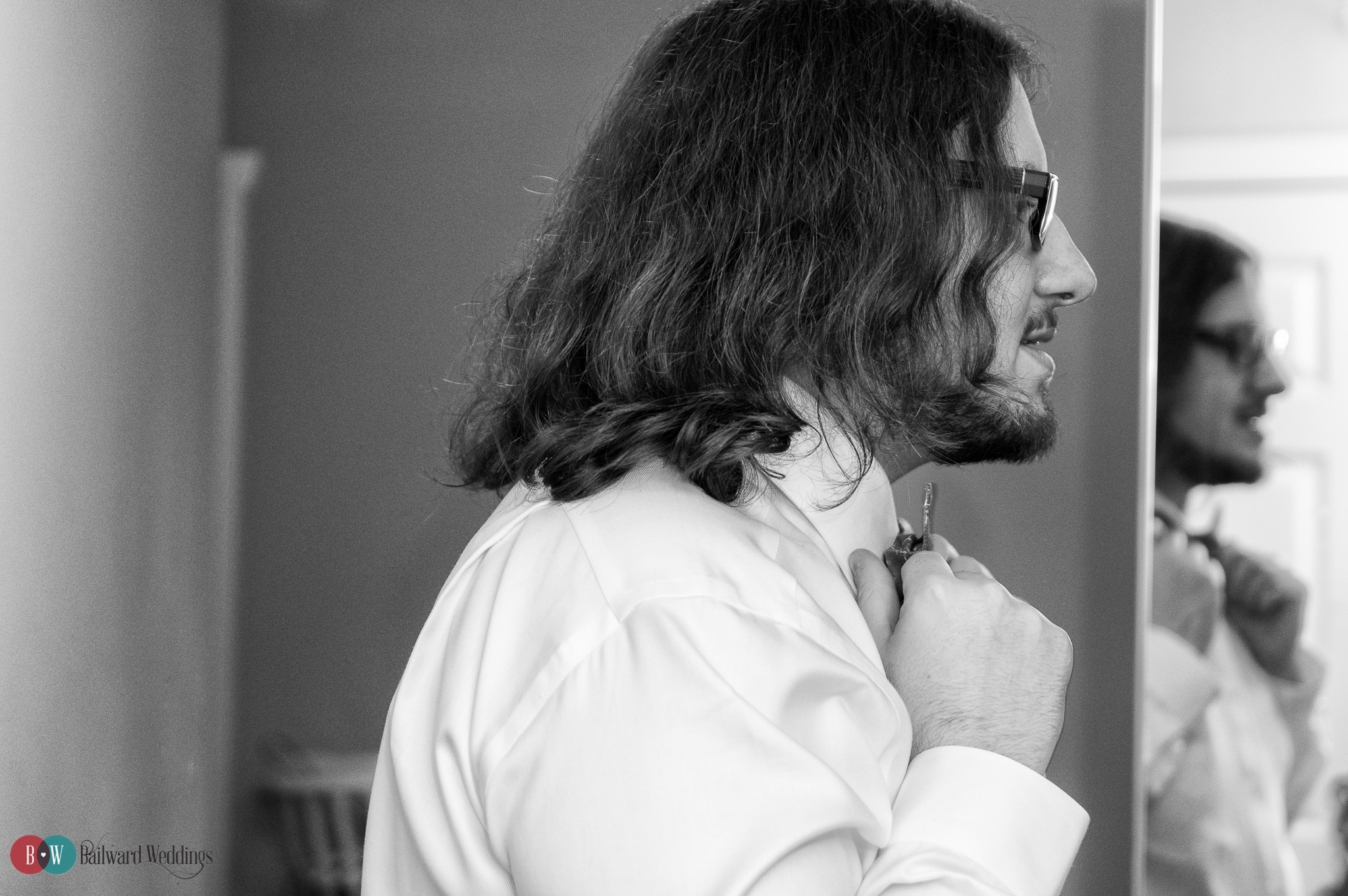 In the end it all worked out.  Everyone had their bow ties on.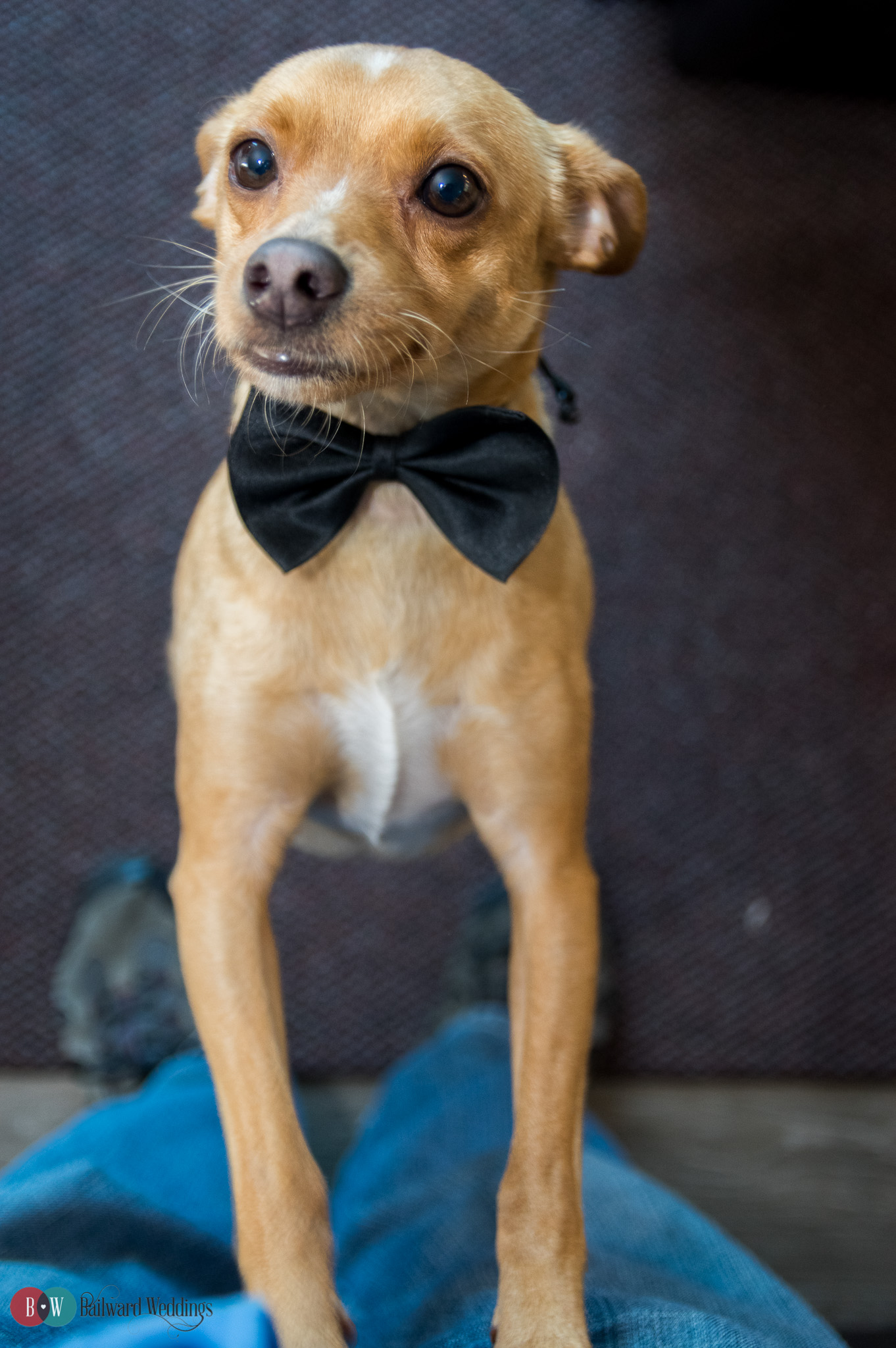 The best man, Raphael, had a very important speech to give, and was a little nervous as he paced by the window practicing.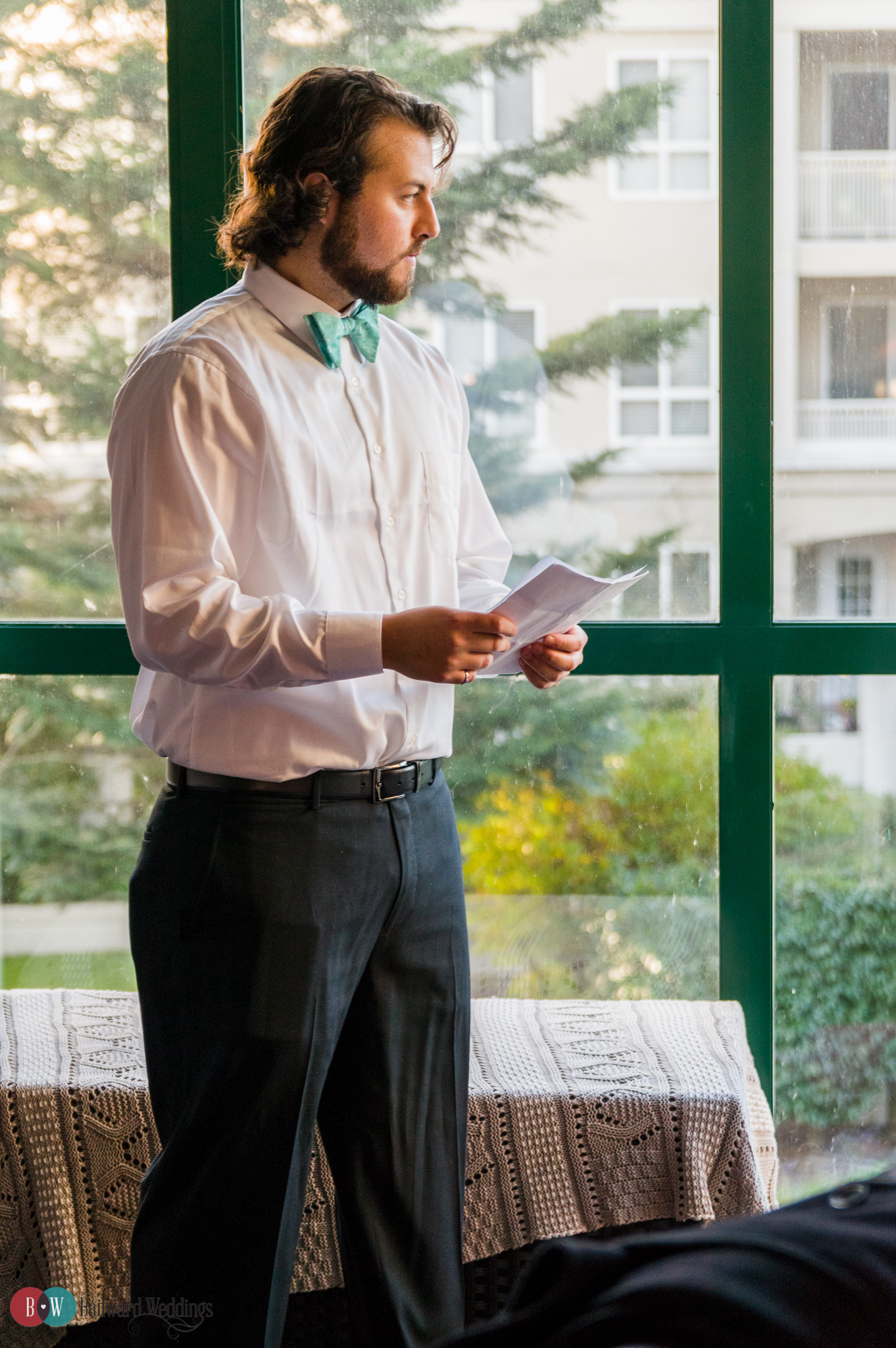 When we were all ready go head to the Port Moody Station Museum for the ceremony the guys all had a shot, checked their ties, and realized they were looking good!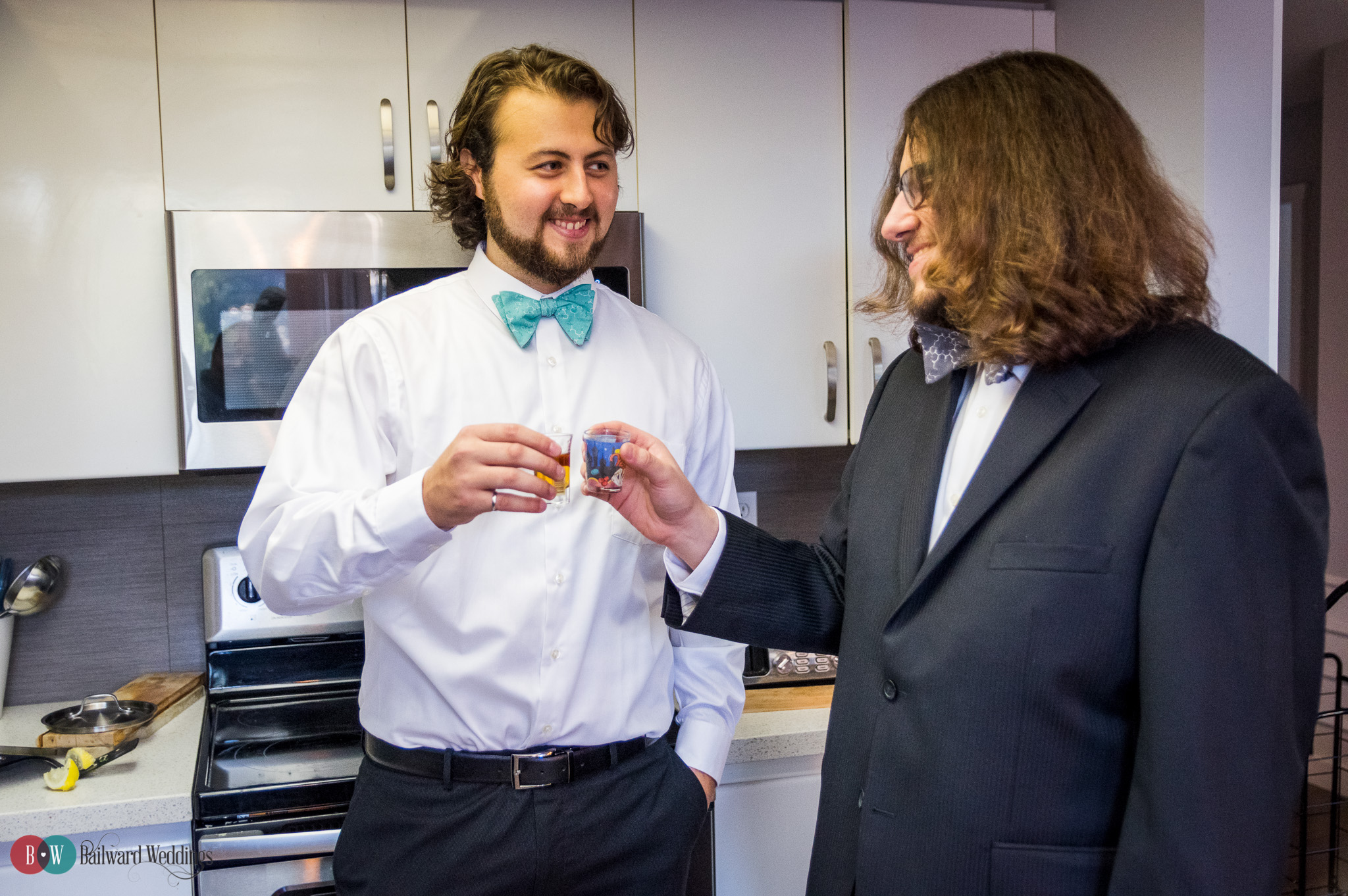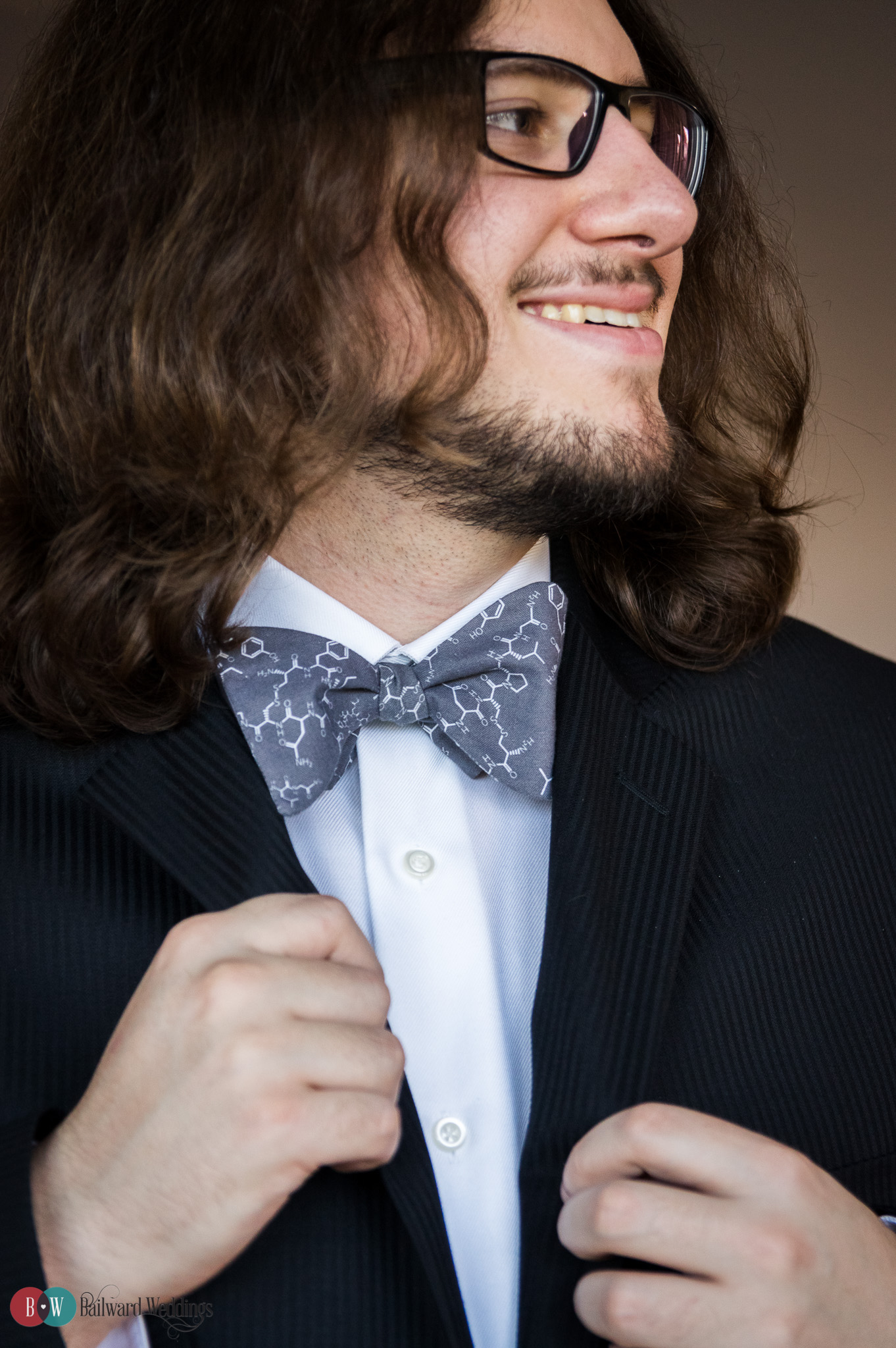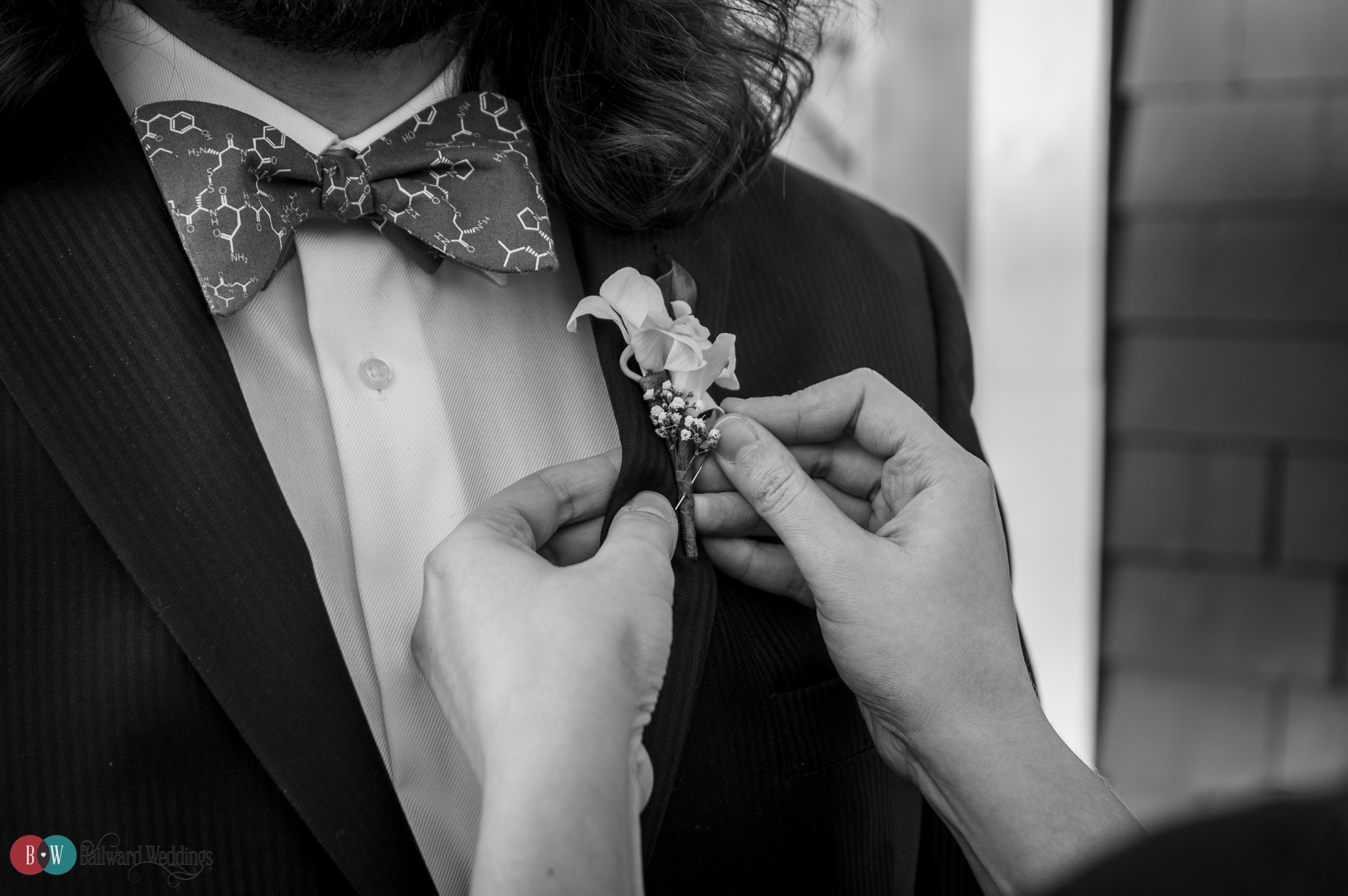 The Port Moody Station Museum is a great little museum dedicated to the early days of the railroad in Port Moody, with the key feature being an authentically styled railroad car, with the ceremony taking place inside!  Super cool (though honestly, a little tight space wise, photographically speaking, but so worth it).  First though, we did a "first look" where Alex got to see Tara in her dress for the first time!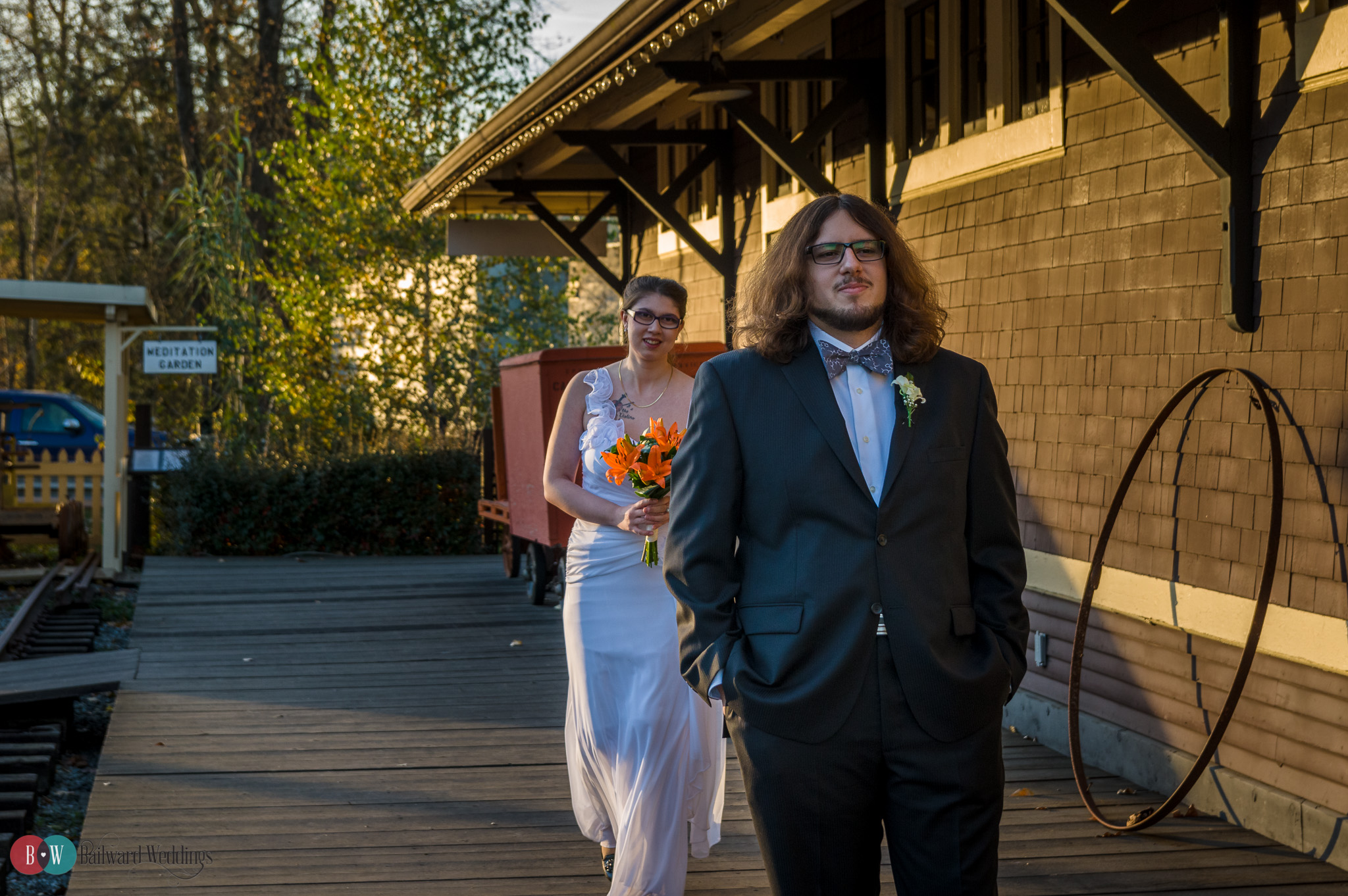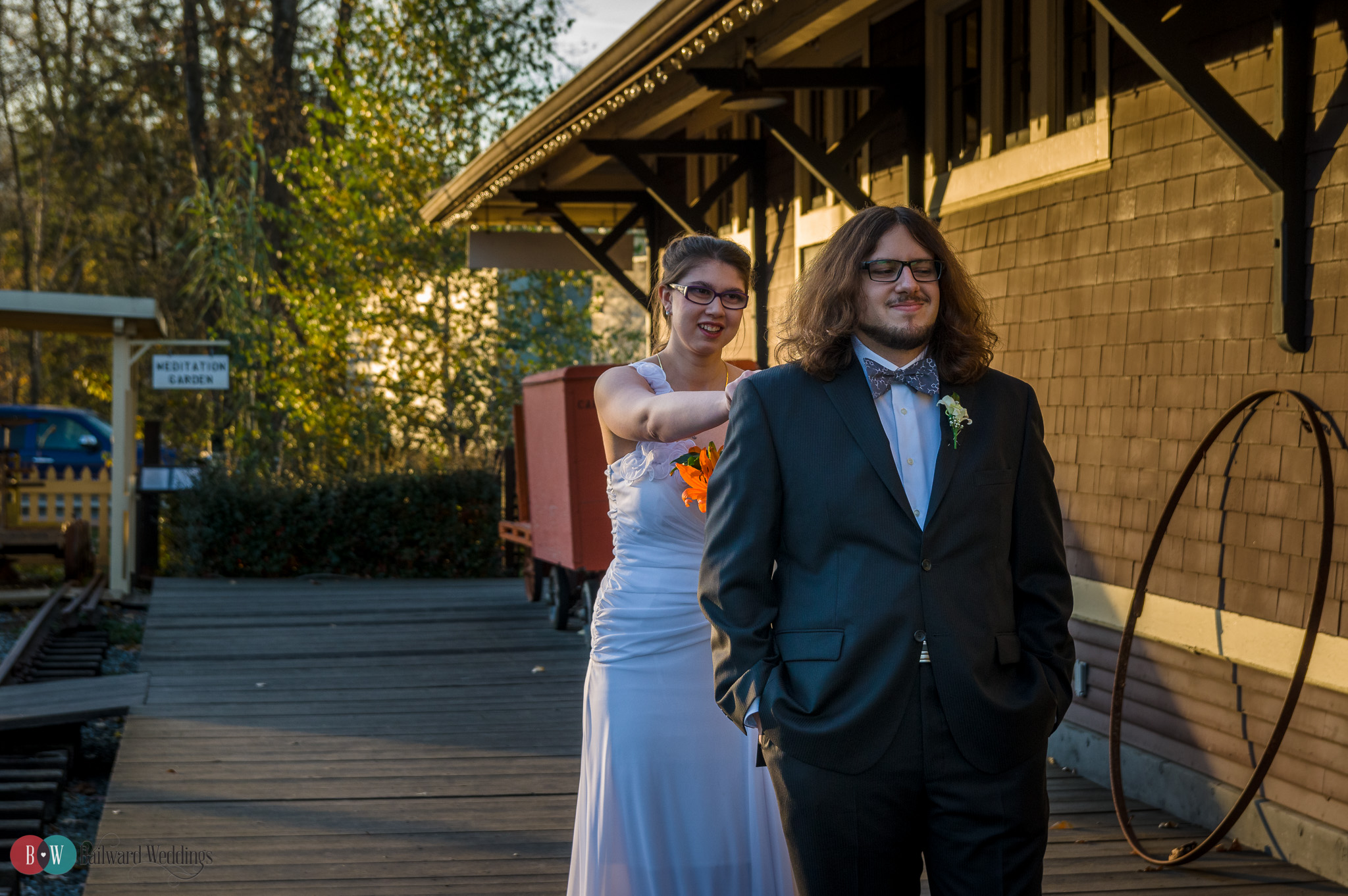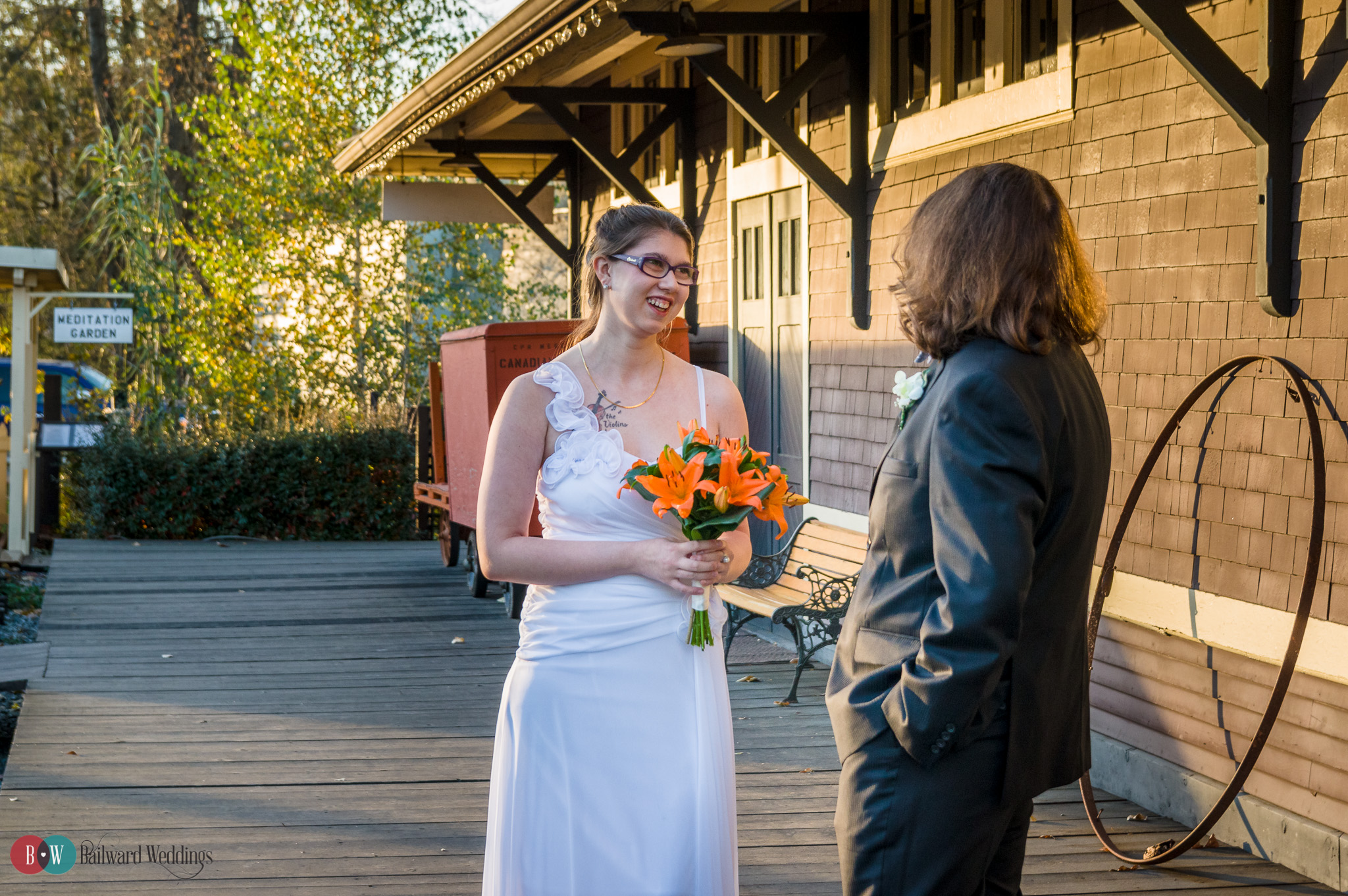 Great success!
Formal photos of the bride, groom, wedding party and family.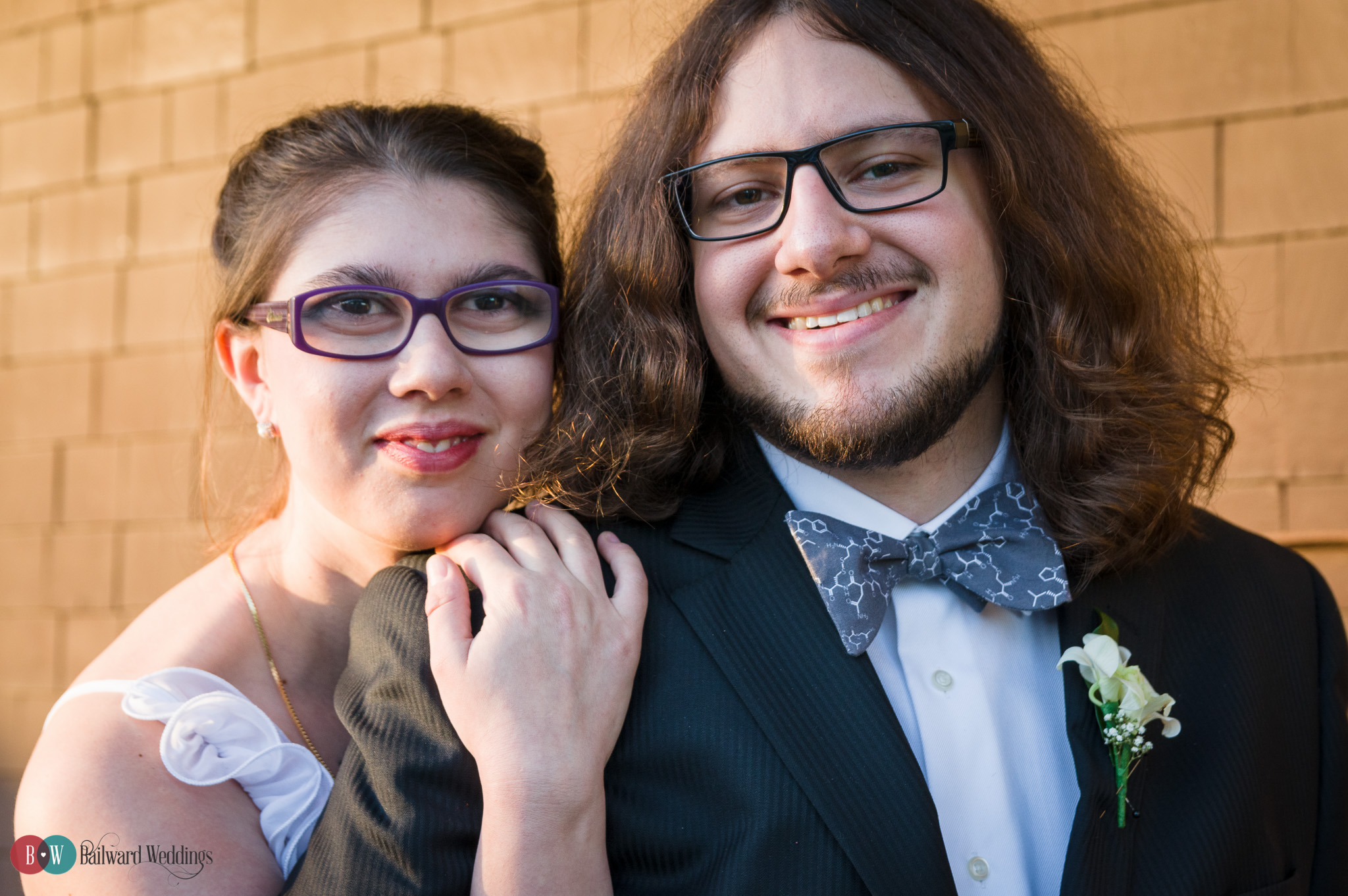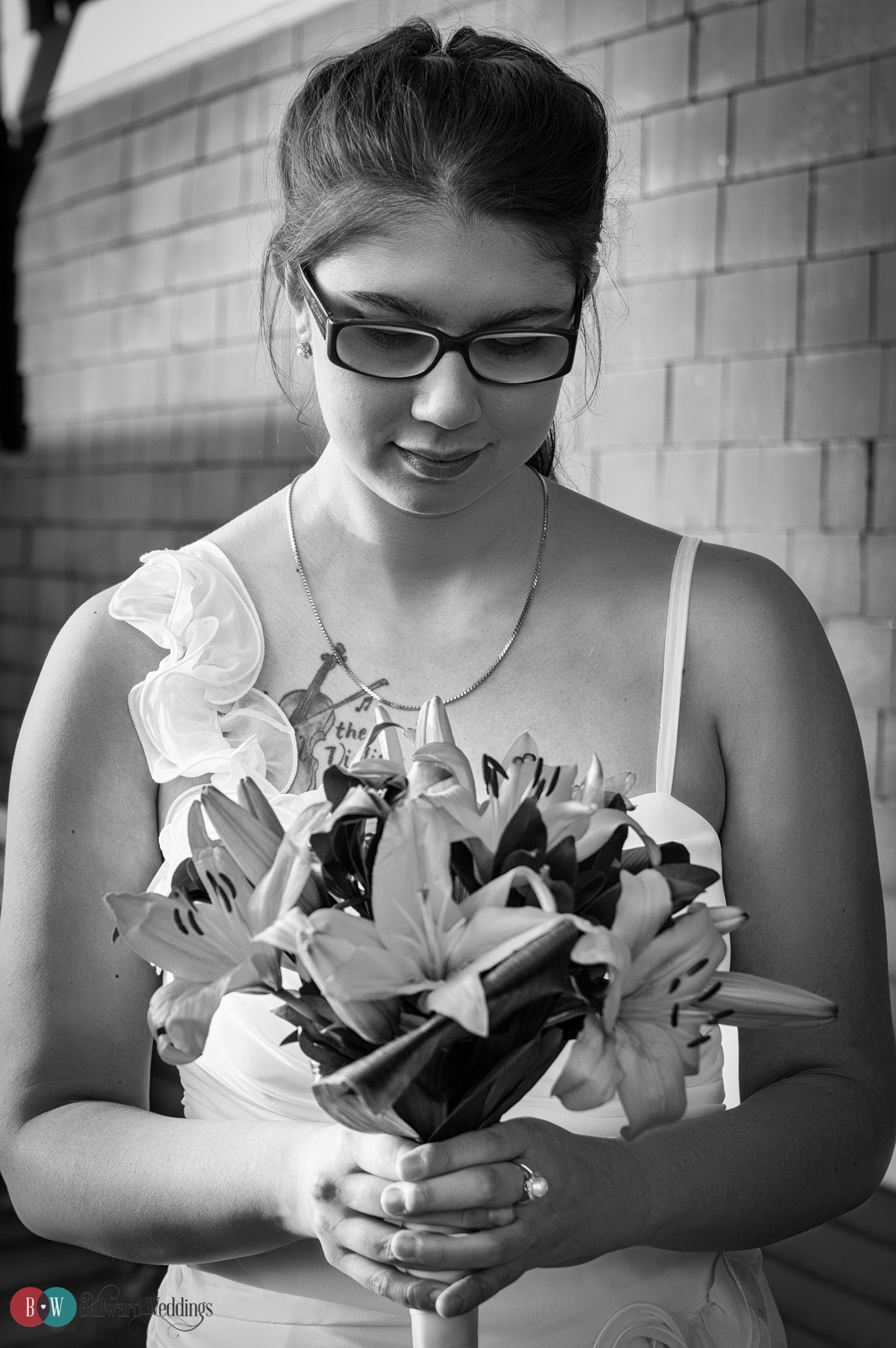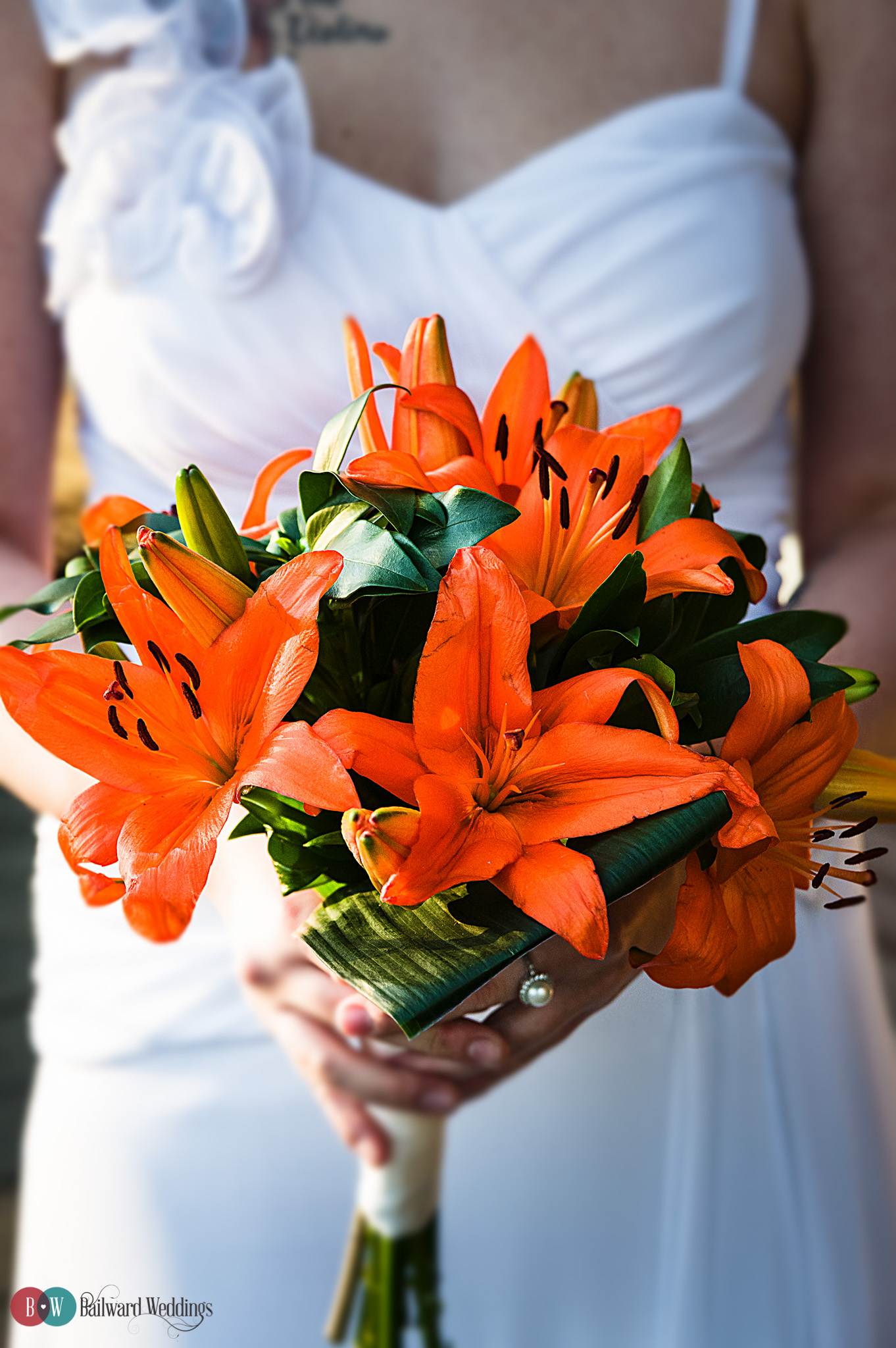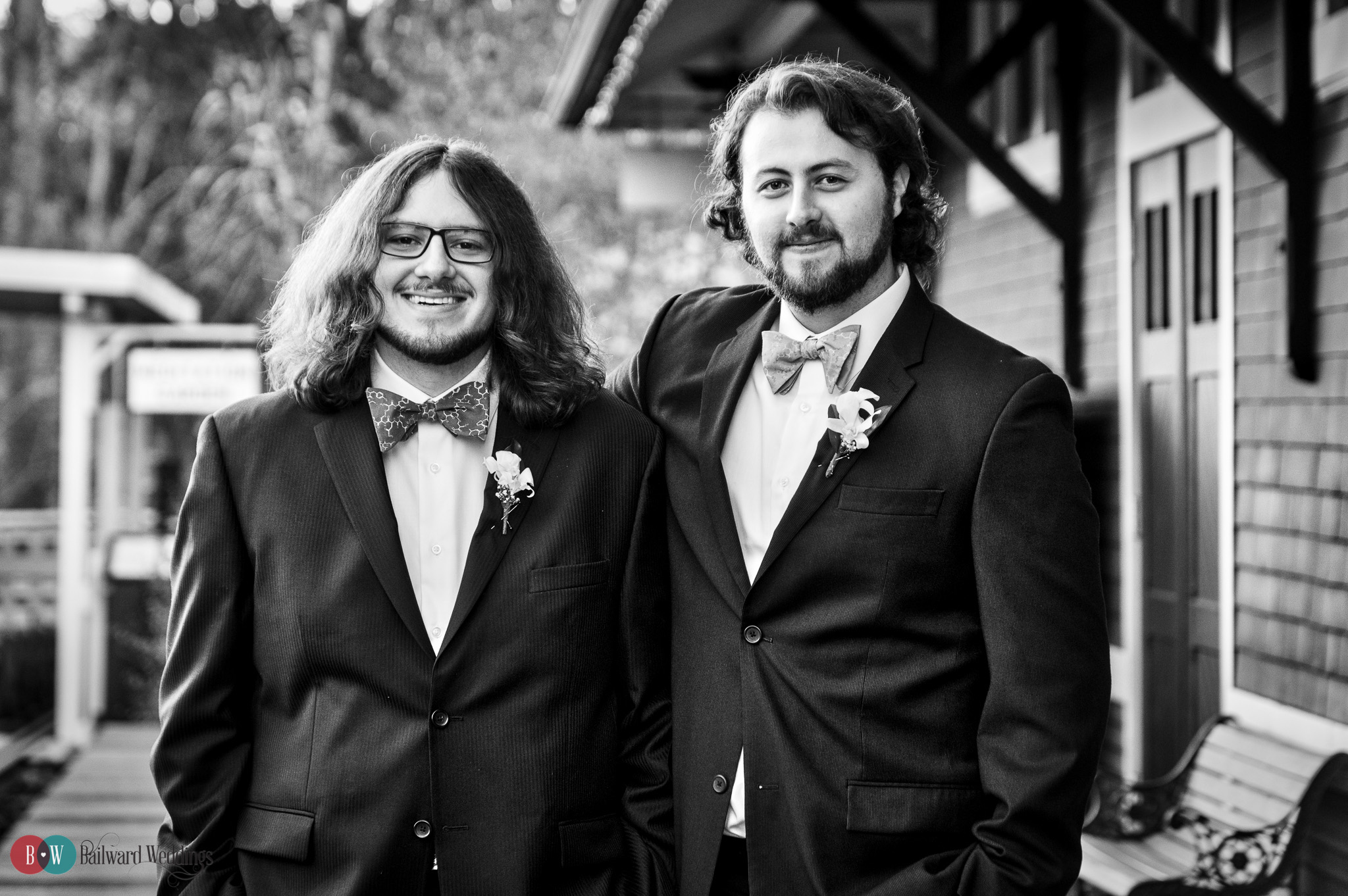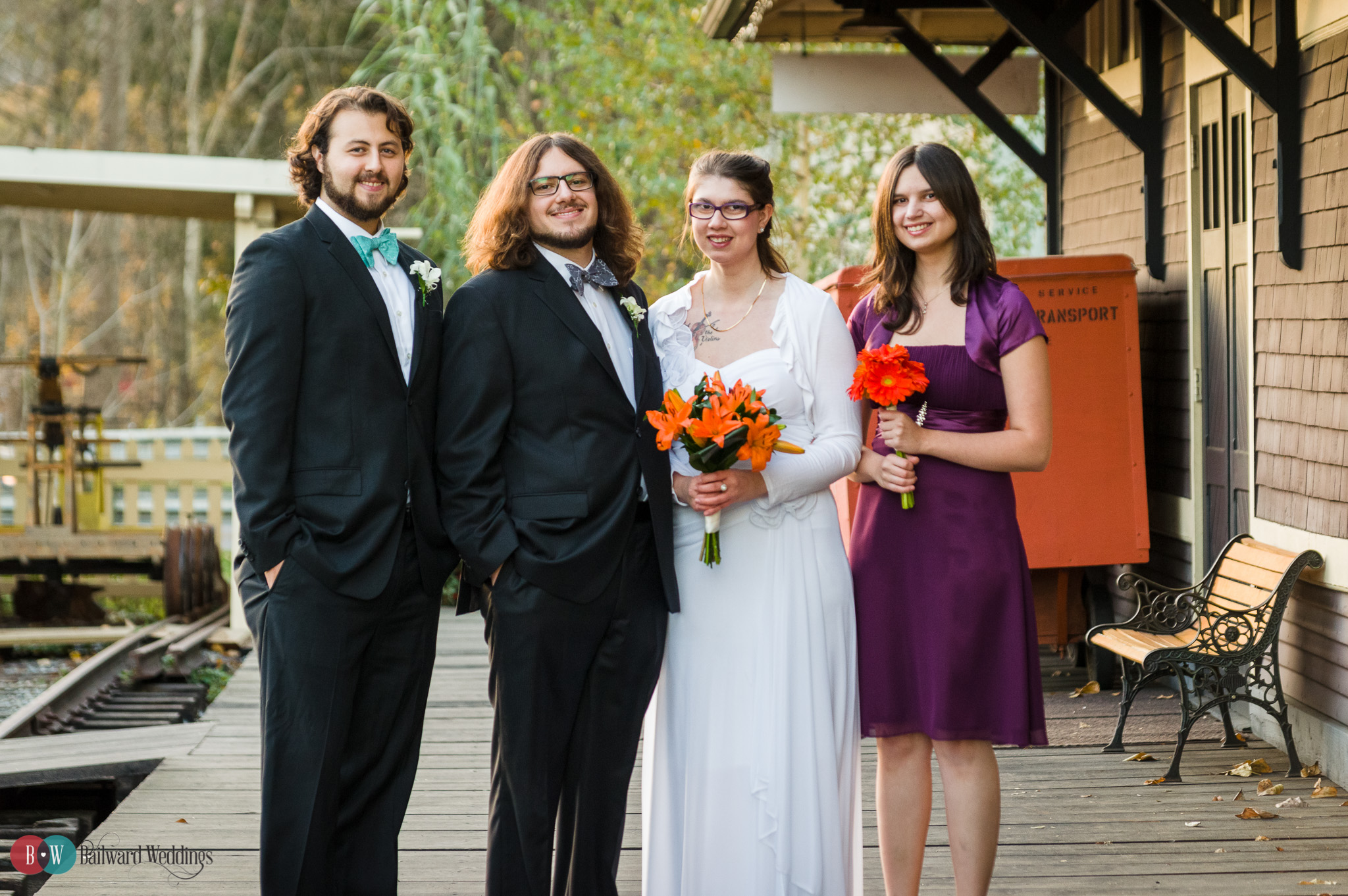 Next, ceremony time!  Like I said, inside of the train car was a bit tight, but we all squeezed in.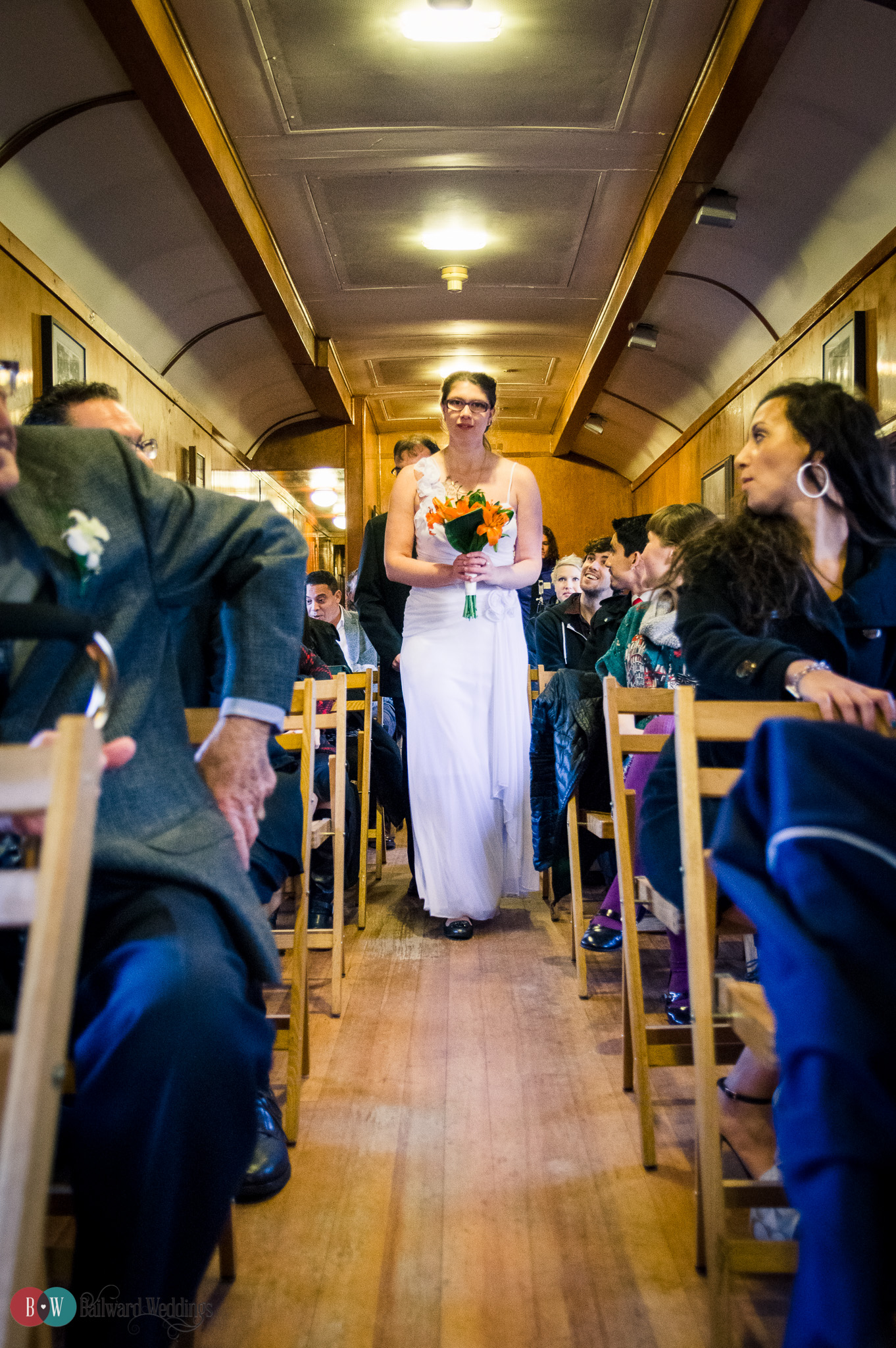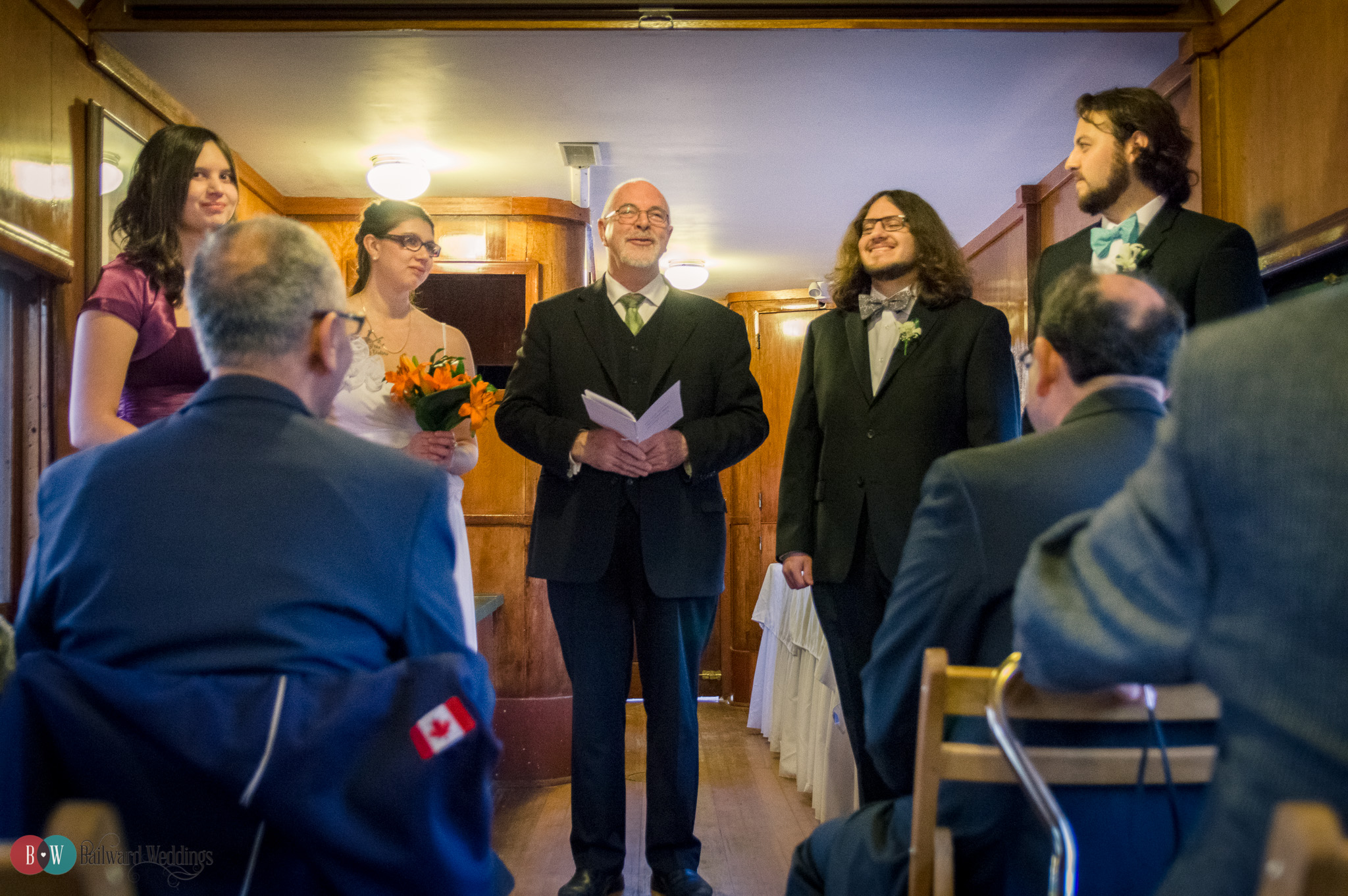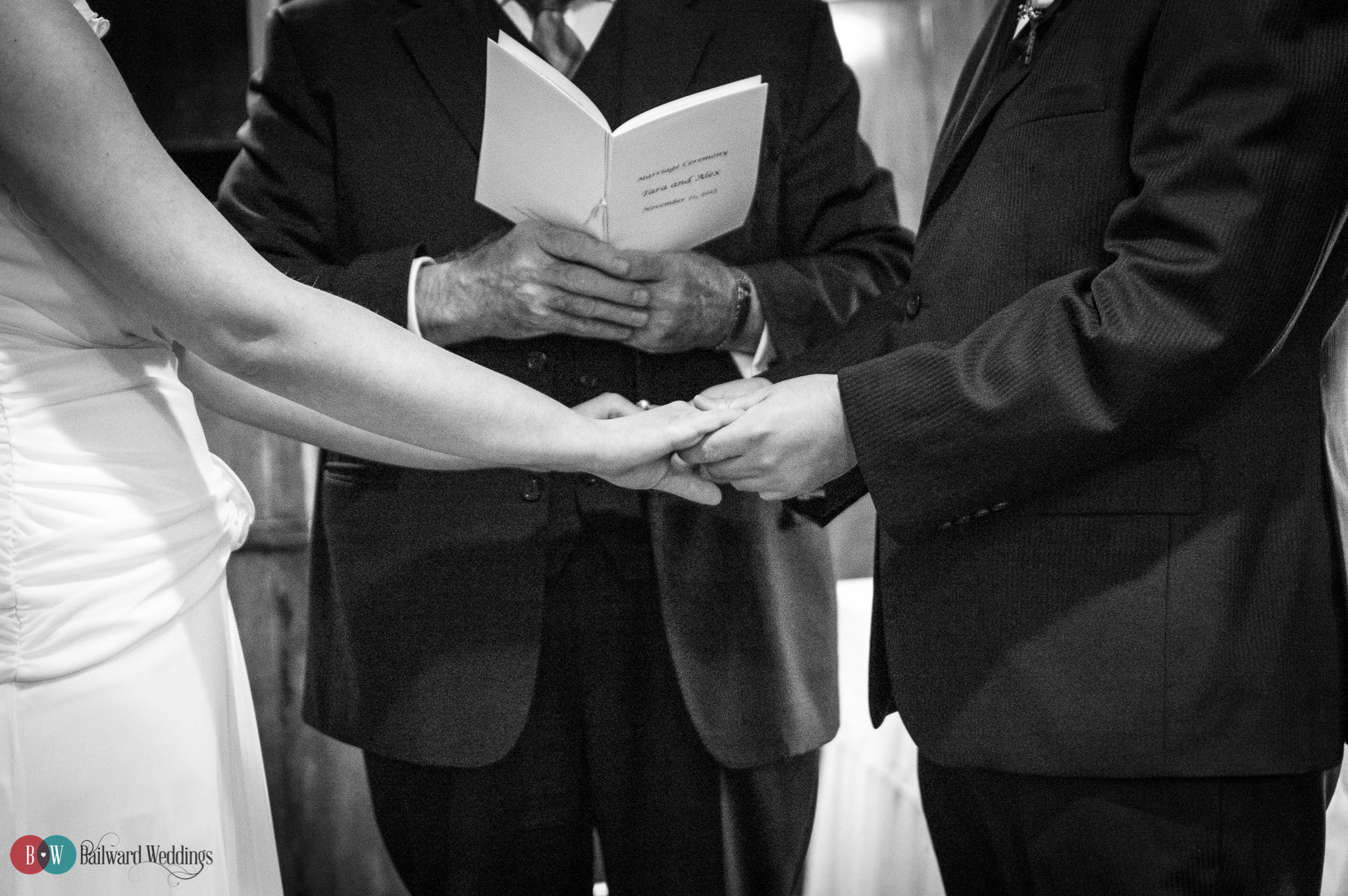 The officiant was great, making sure the two held their poses and looked up at the camera at the right time (sometimes not the easiest to remember to do in the heat of a wedding, and sadly I can't yell directions from the sidelines during the ceremony).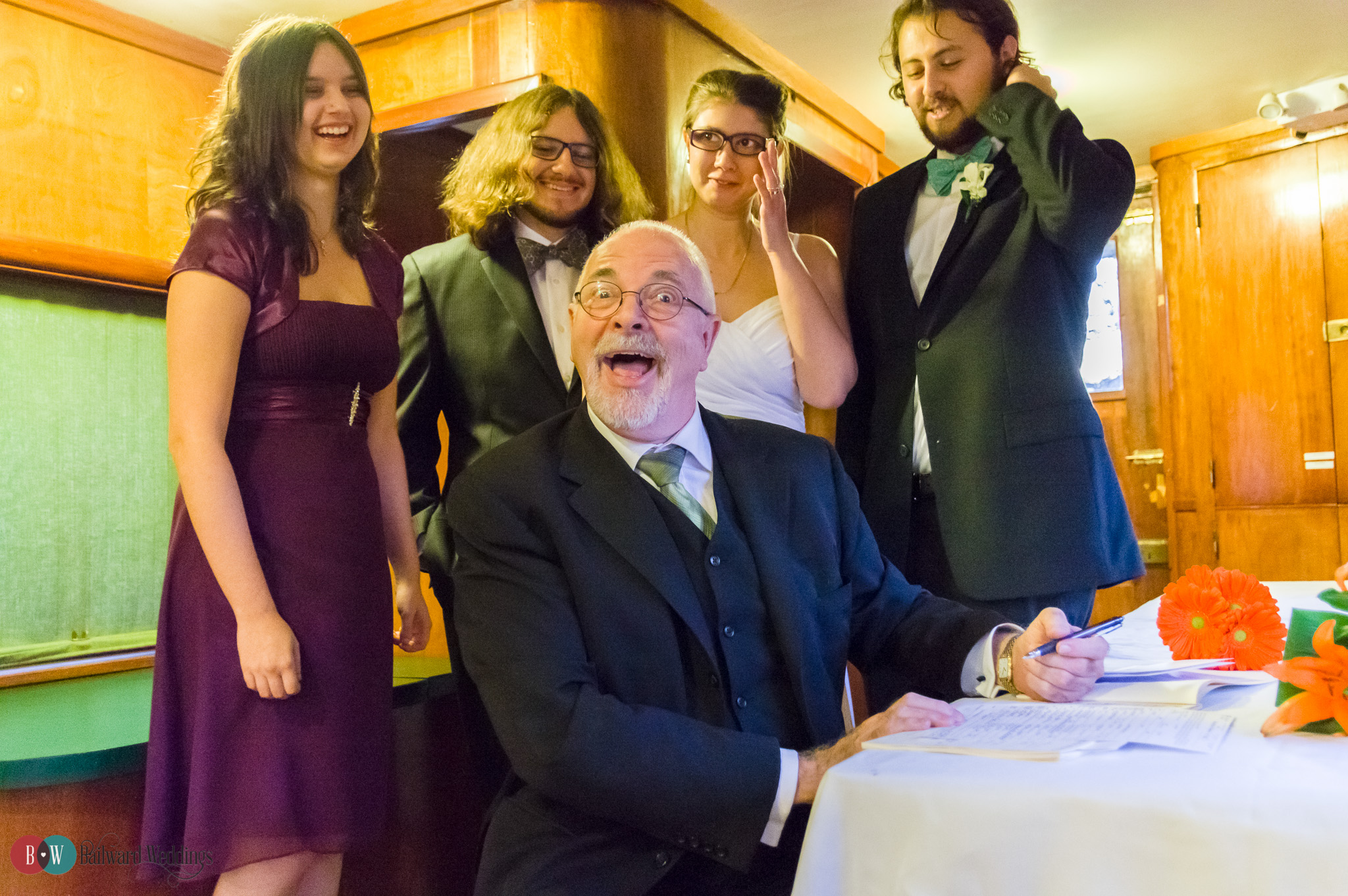 The reception was held at Alex's parents condo, an intimate room filled with friends and family catching up and enjoying the day.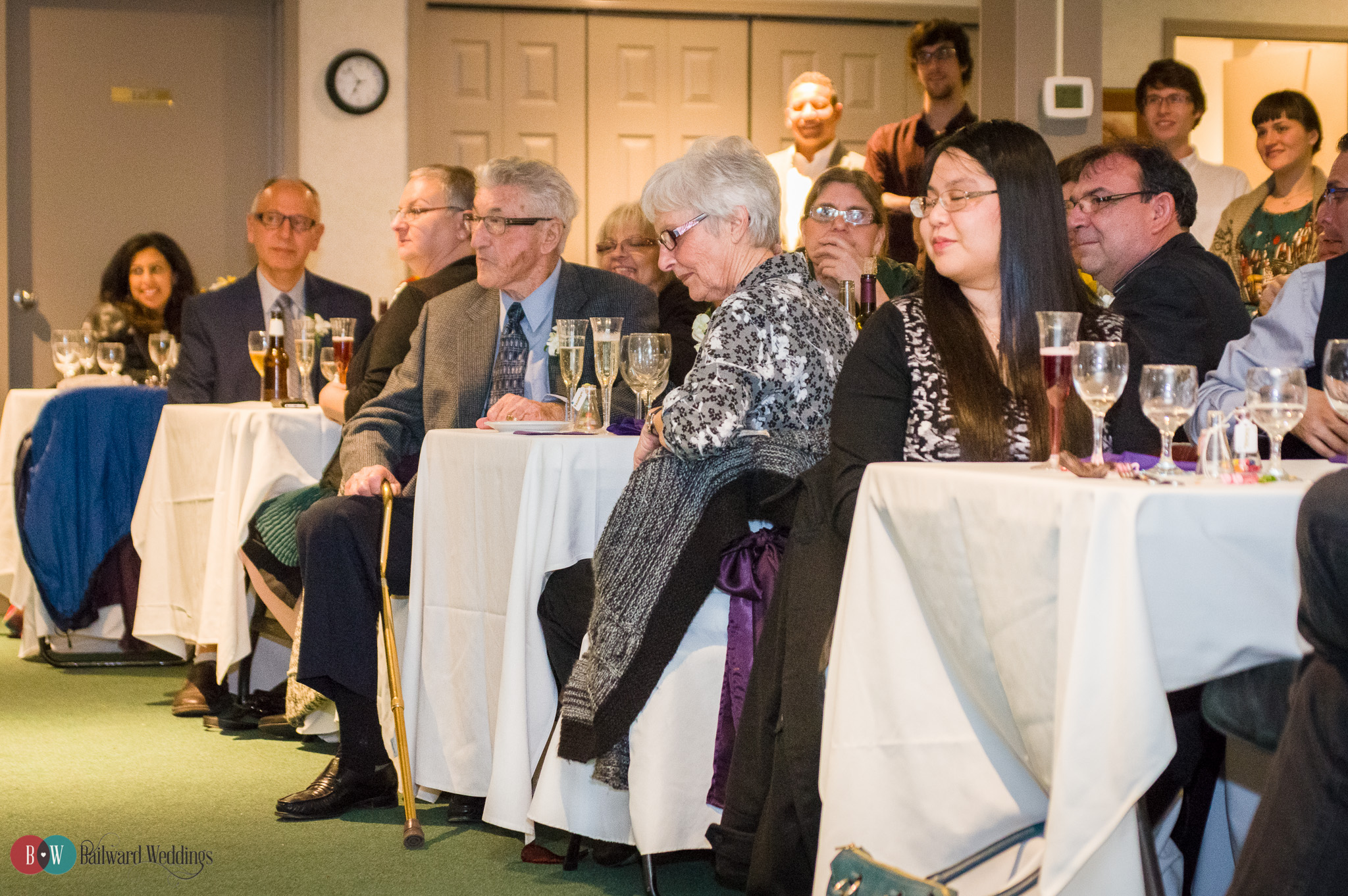 Cutting the cake with it's cute little cake topper.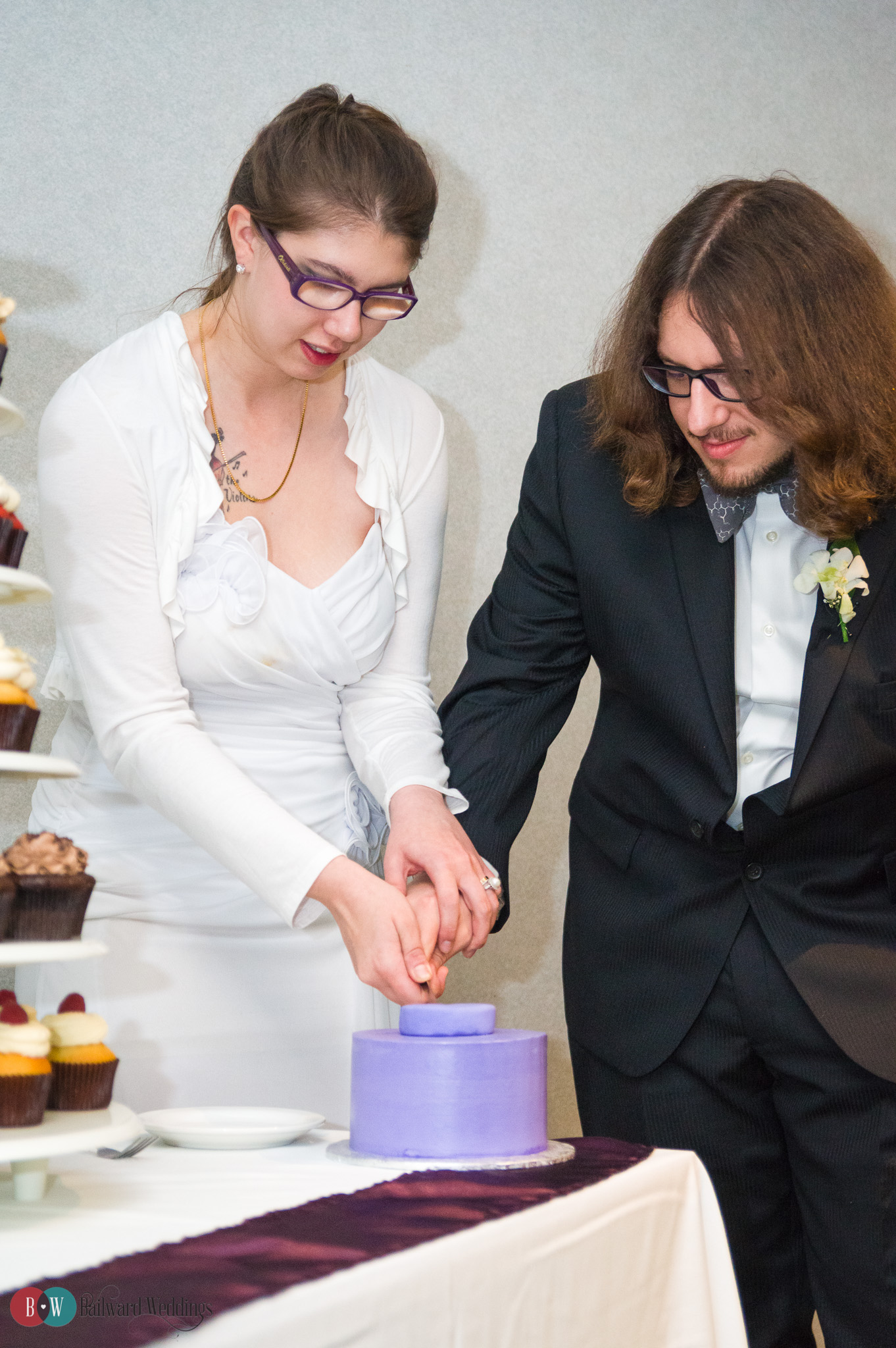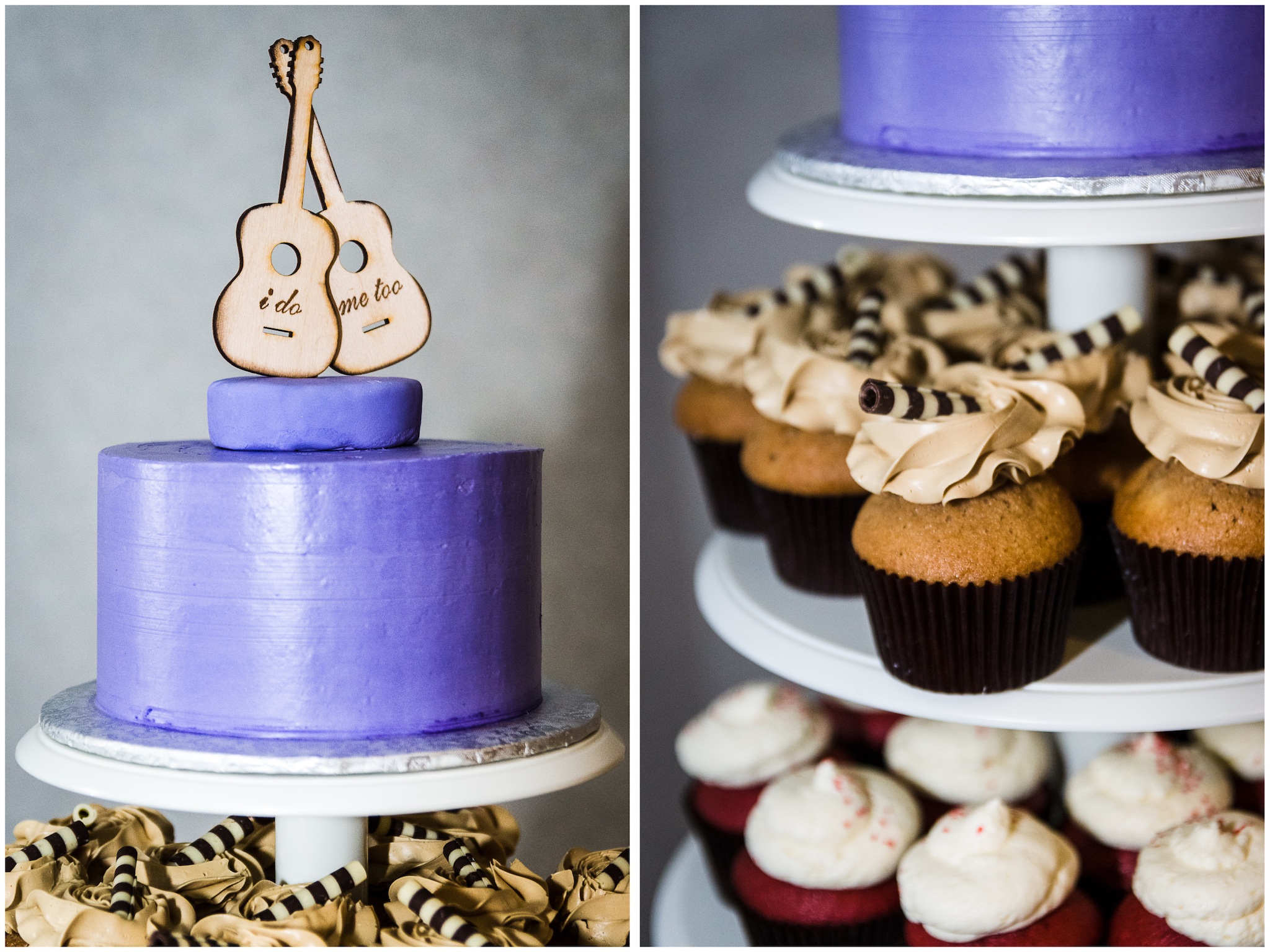 The night was great wine from Classically Corked Wine and food supplied by Austin Gourmet.  The first dance and father daughter dance was amazing, Alex and Tara had practiced it for some time before and pulled it off great.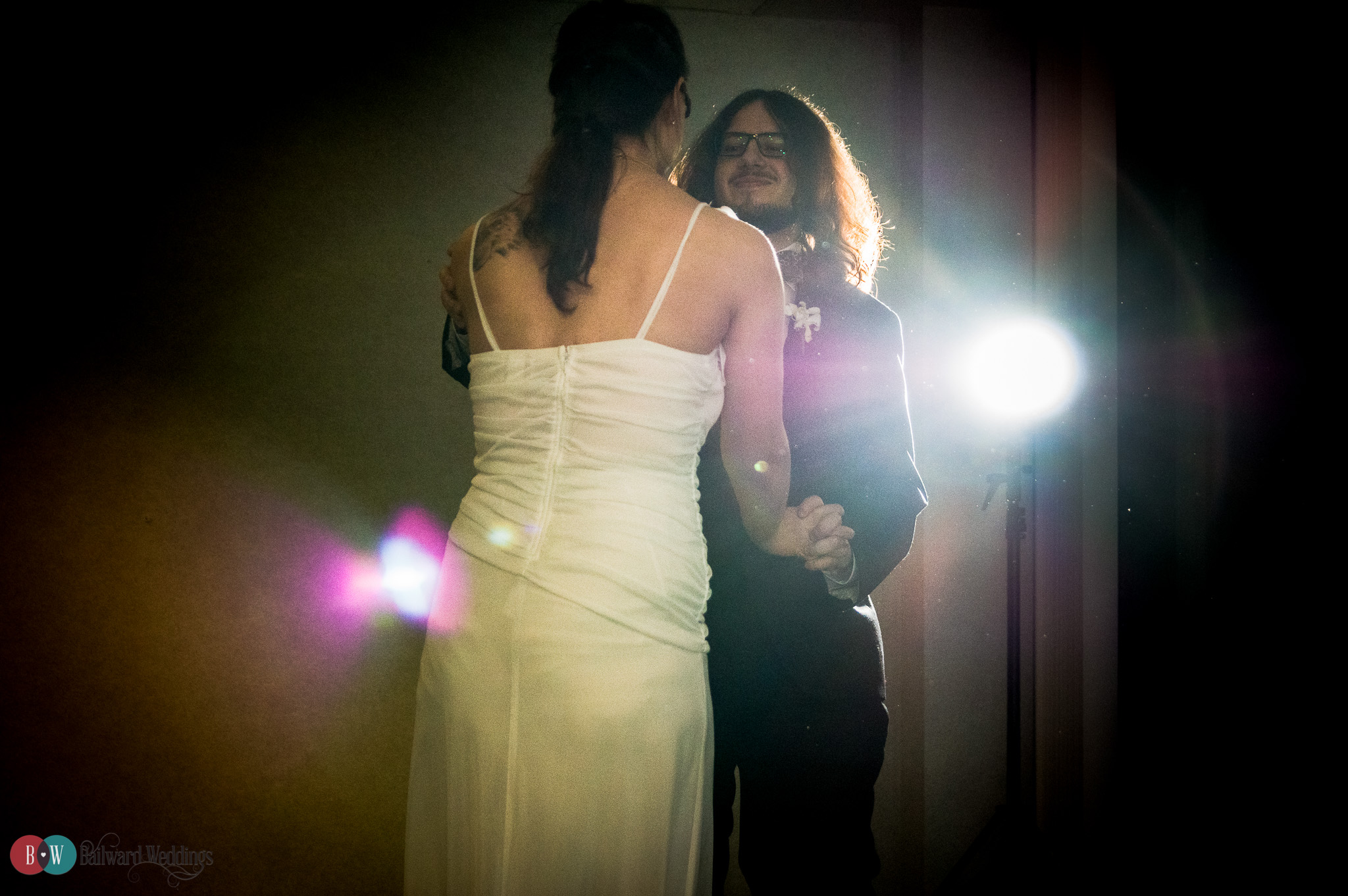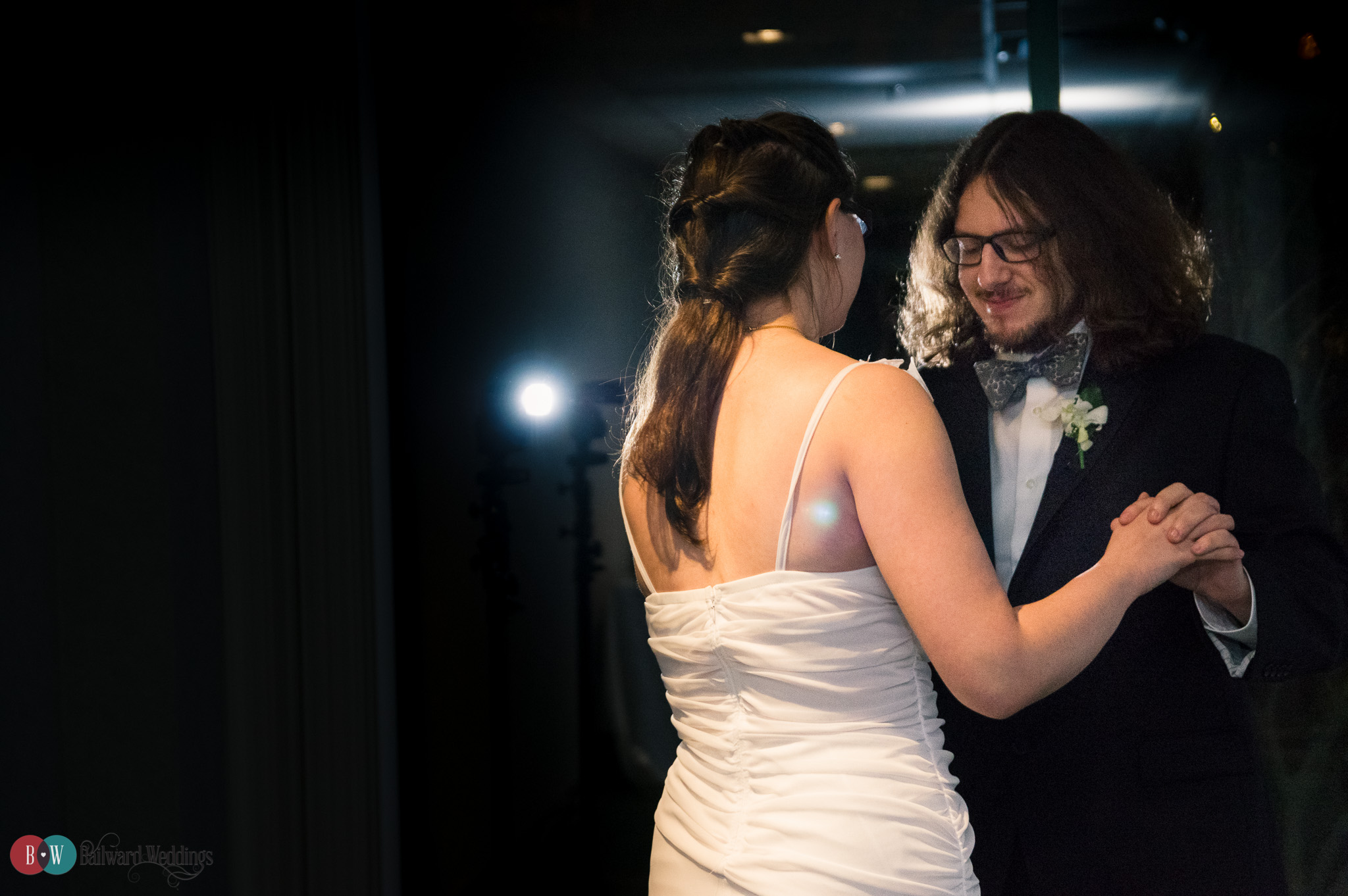 I almost didn't well up a little at the father daughter dance as well.  Almost.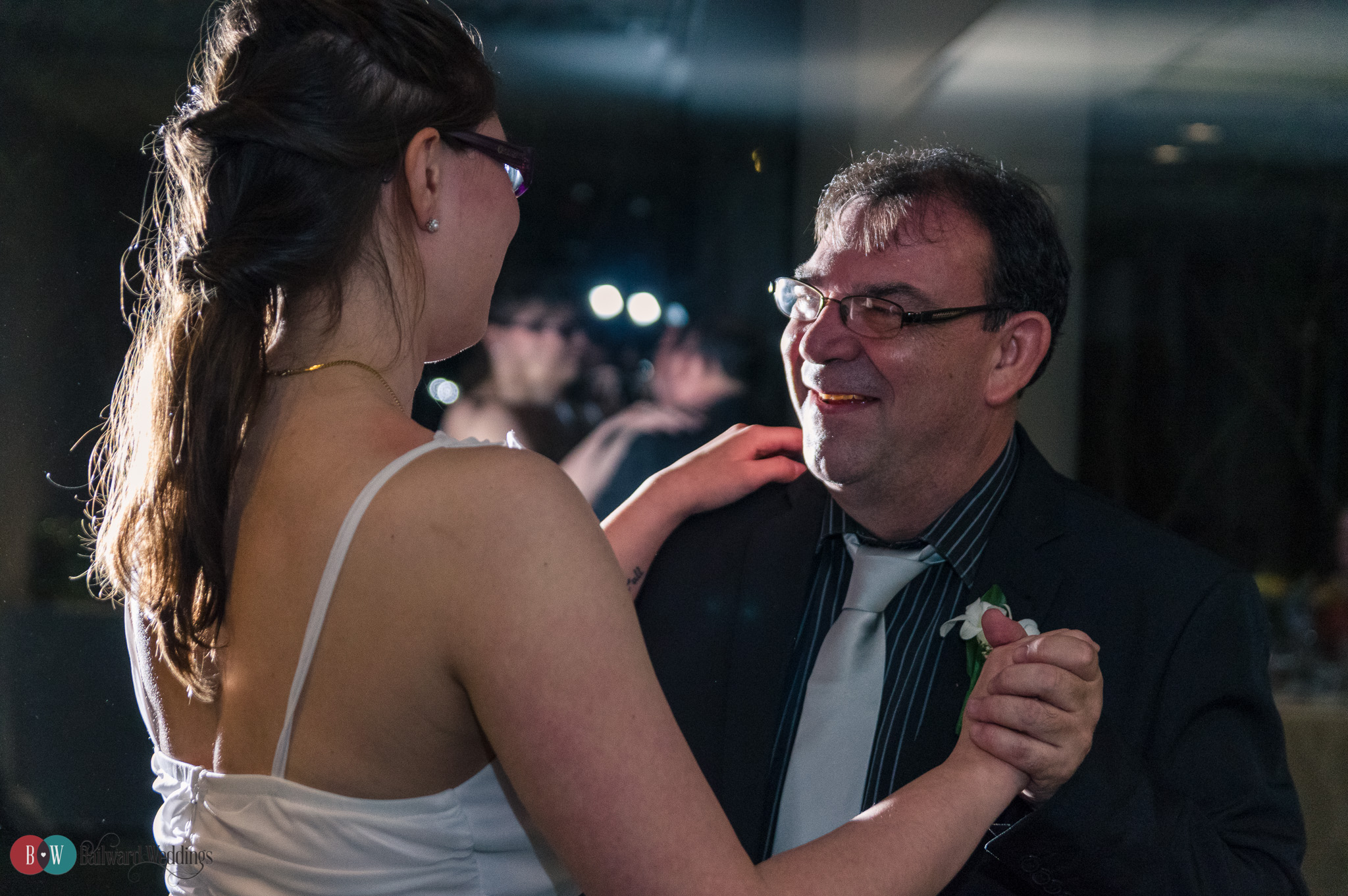 The night ended with friends and family dancing away and partying, and celebrating the newly married couple and the beginning of their life together!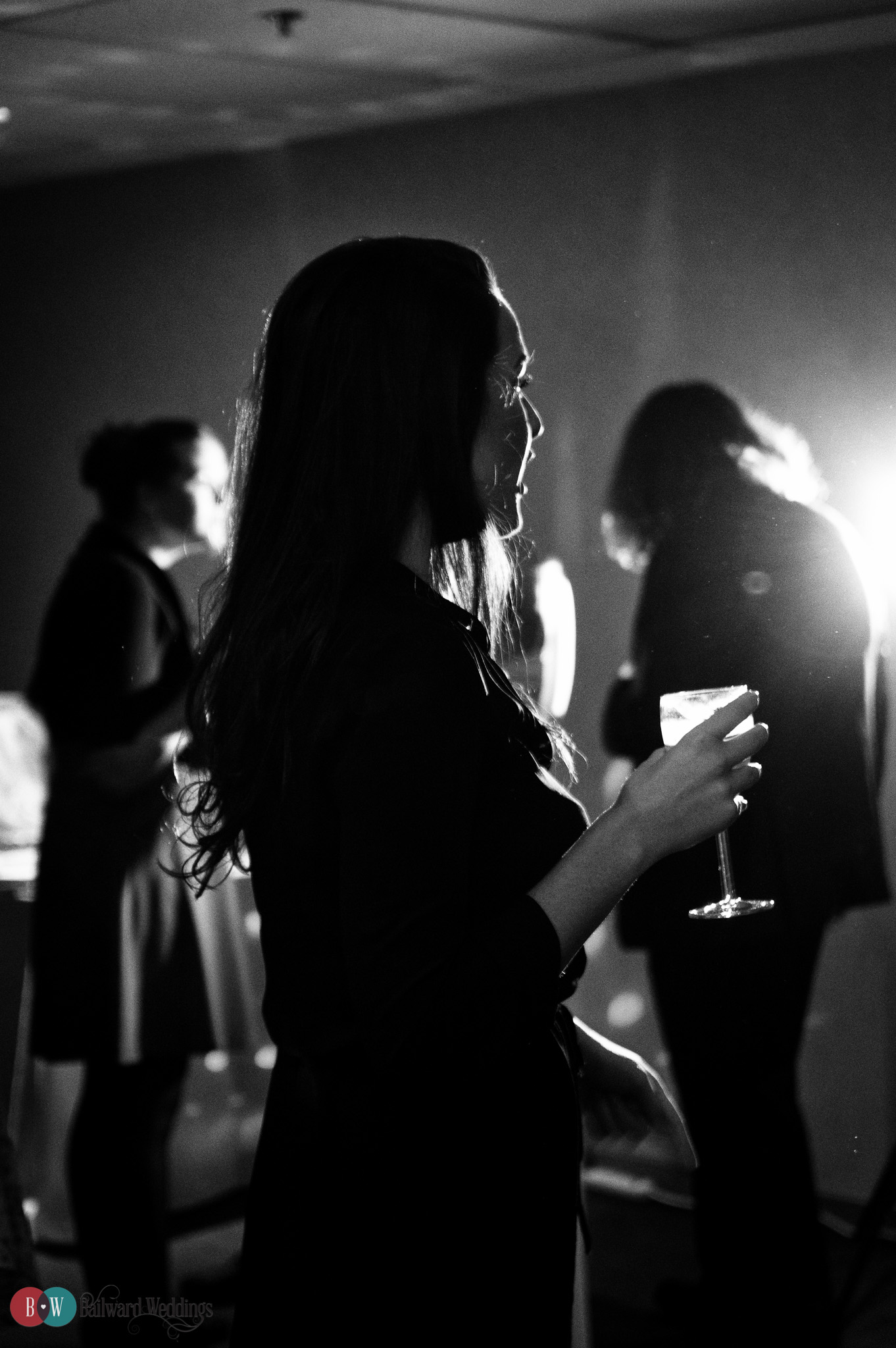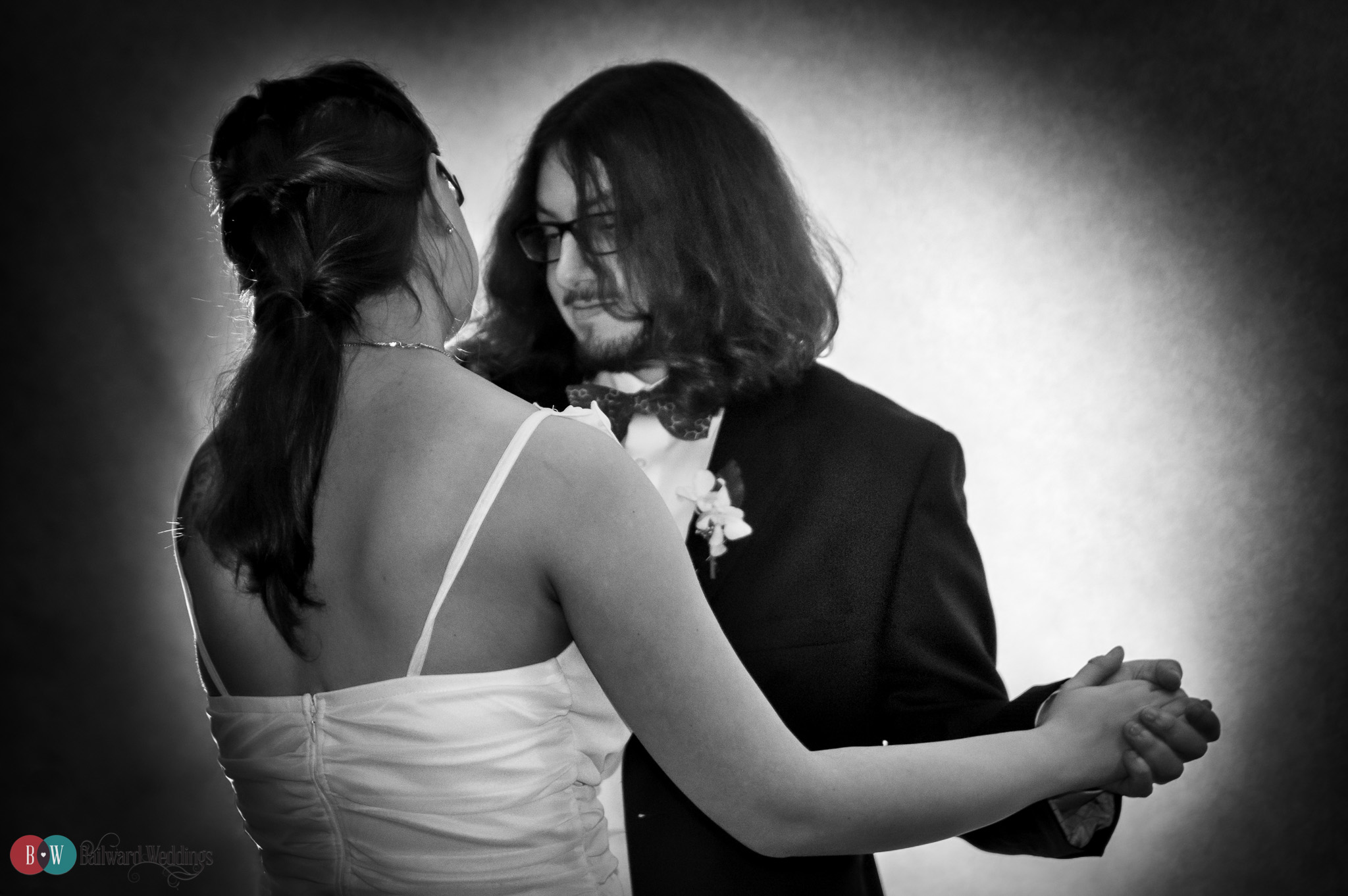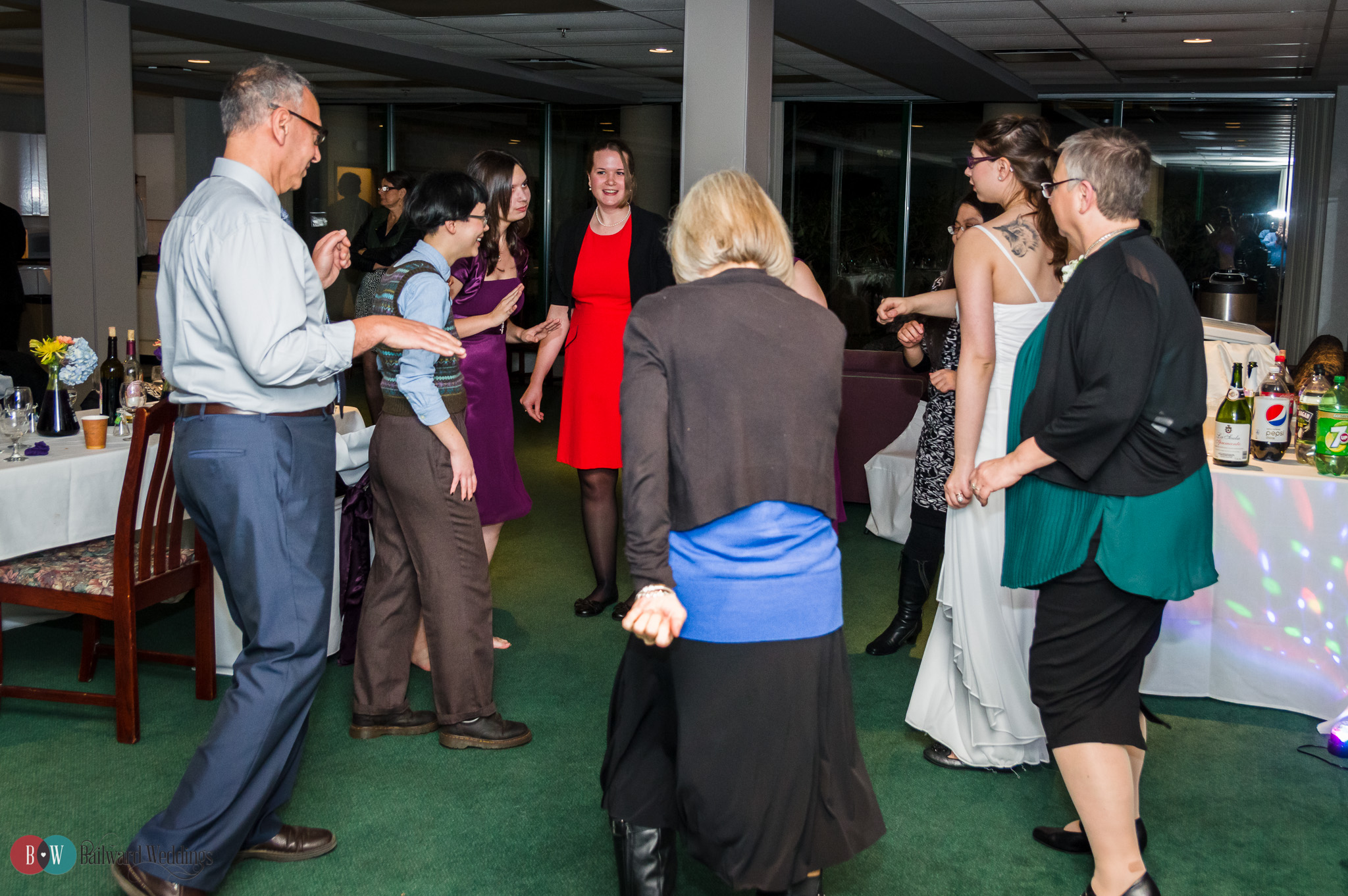 Wedding particulars: