I got the pleasure to photograph with Rick of RH Studio Photography to shoot Connor and Karly's wedding in beautiful Chilliwack, BC. I shot with Rick before and he's an excellent photographer and friend. In this case he needed someone to cover the groom and his groomsmen getting ready, and of course extra coverage for the ceremony.
Bride Getting Ready
Bride and her bridesmaids getting ready at her parents home.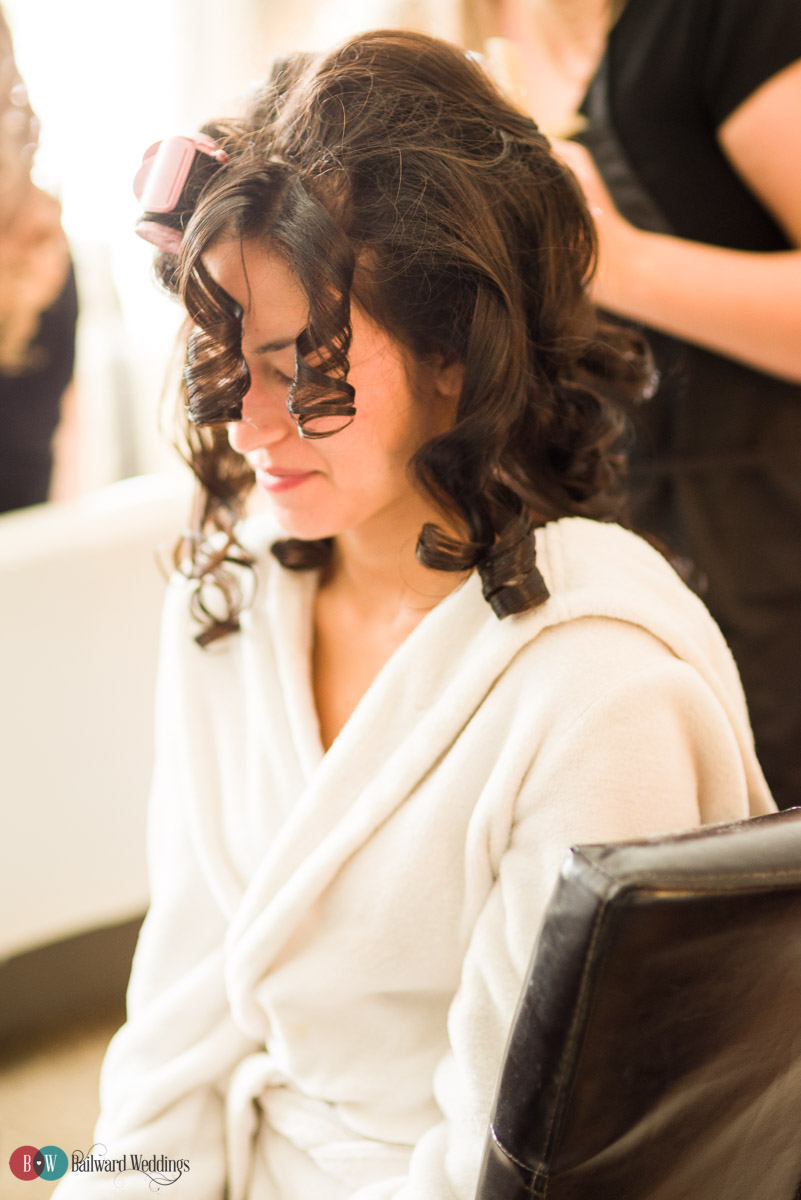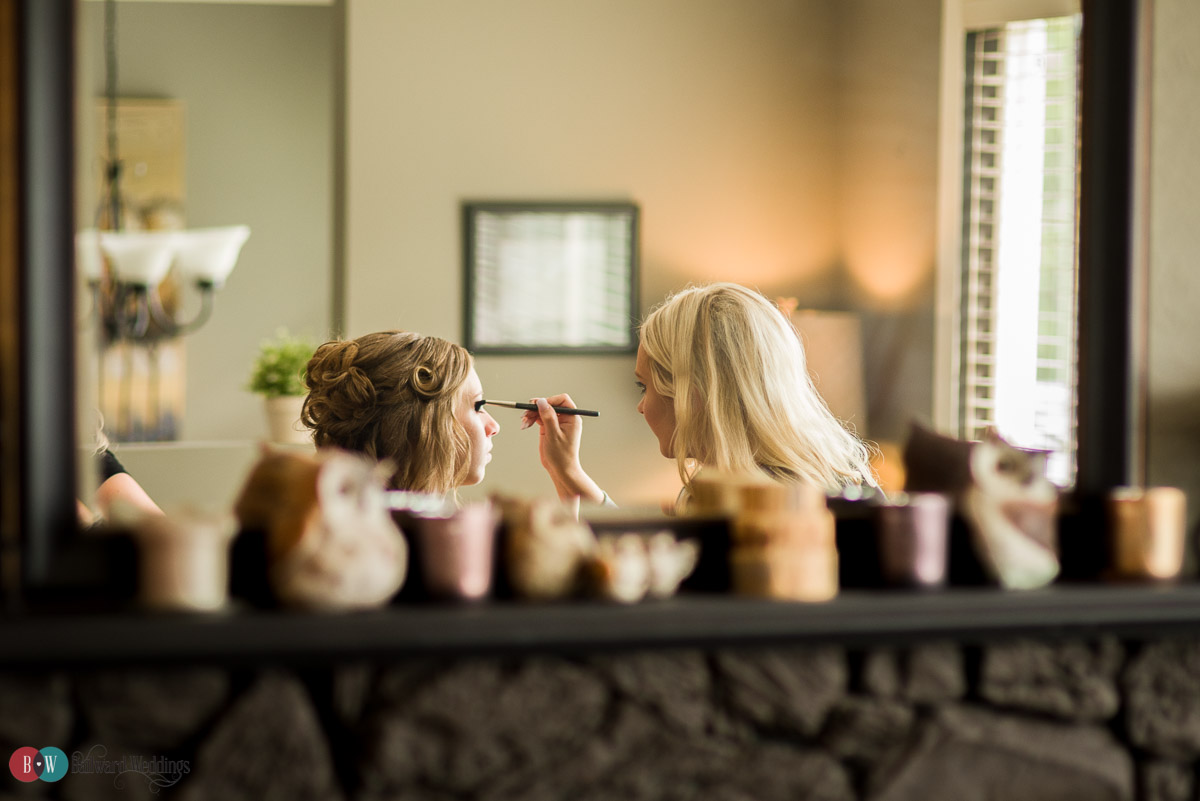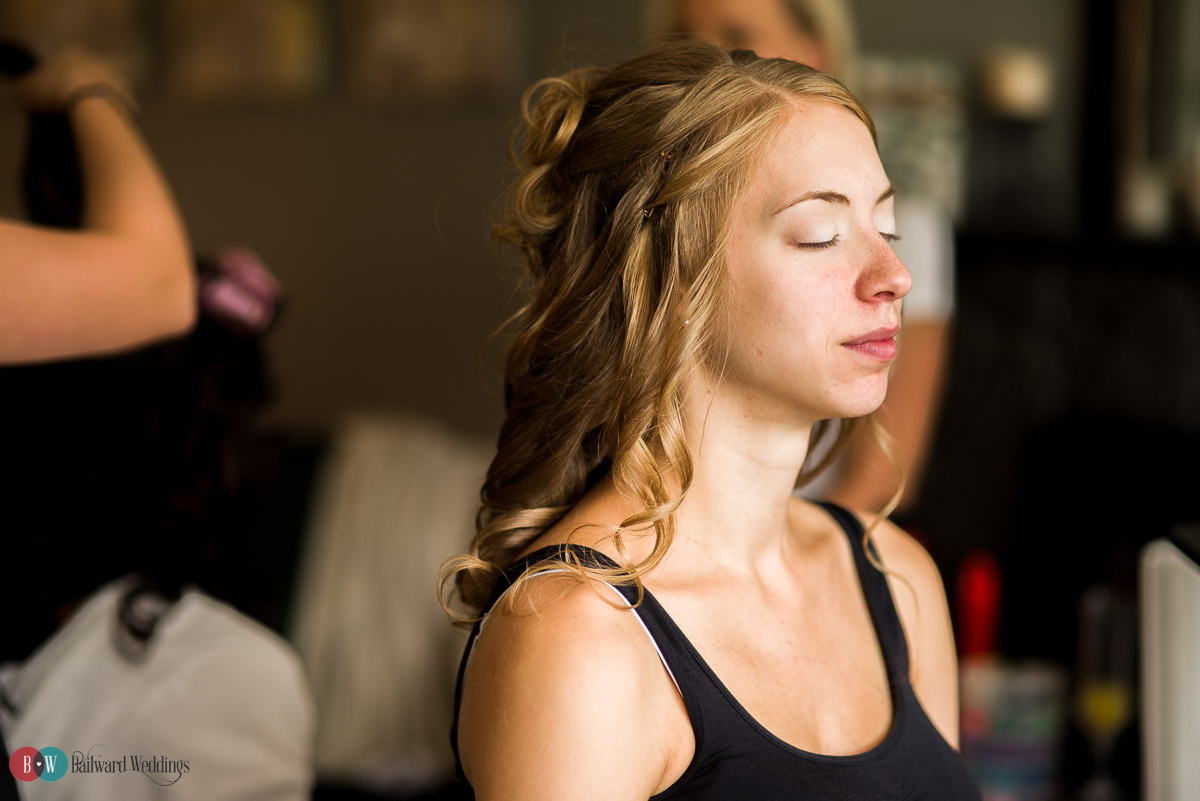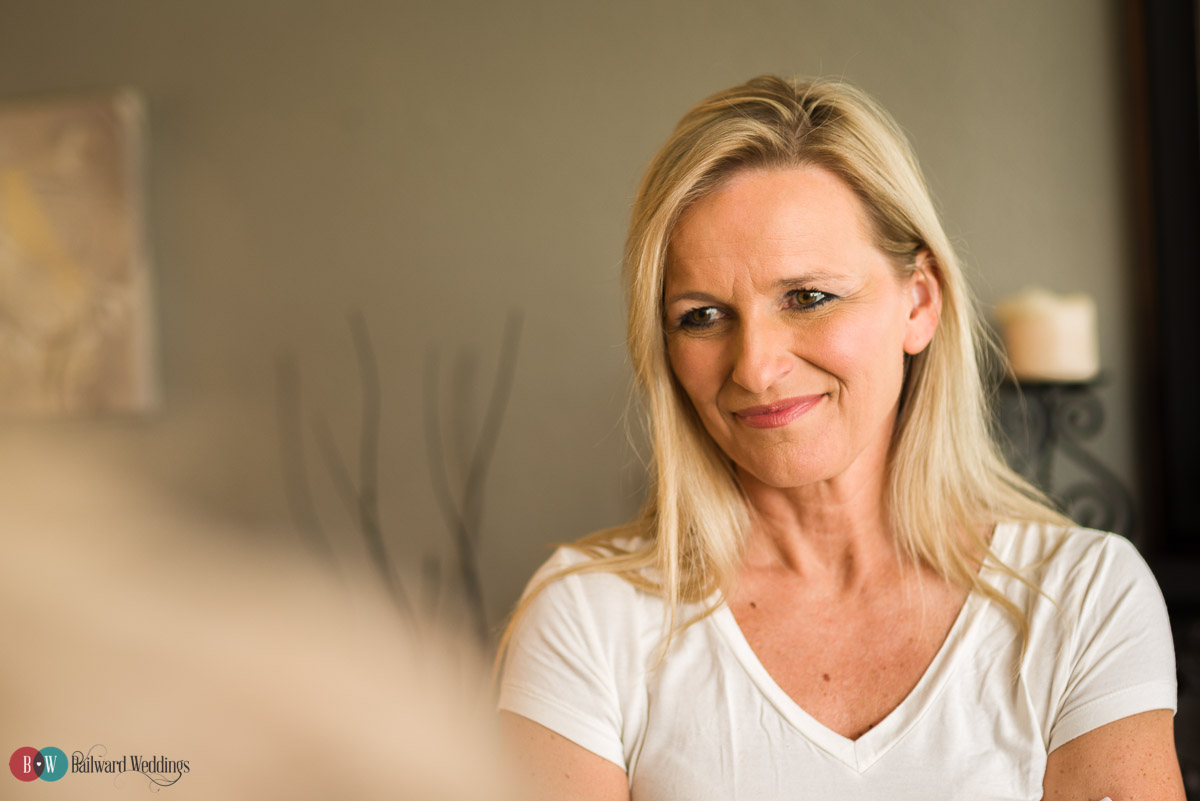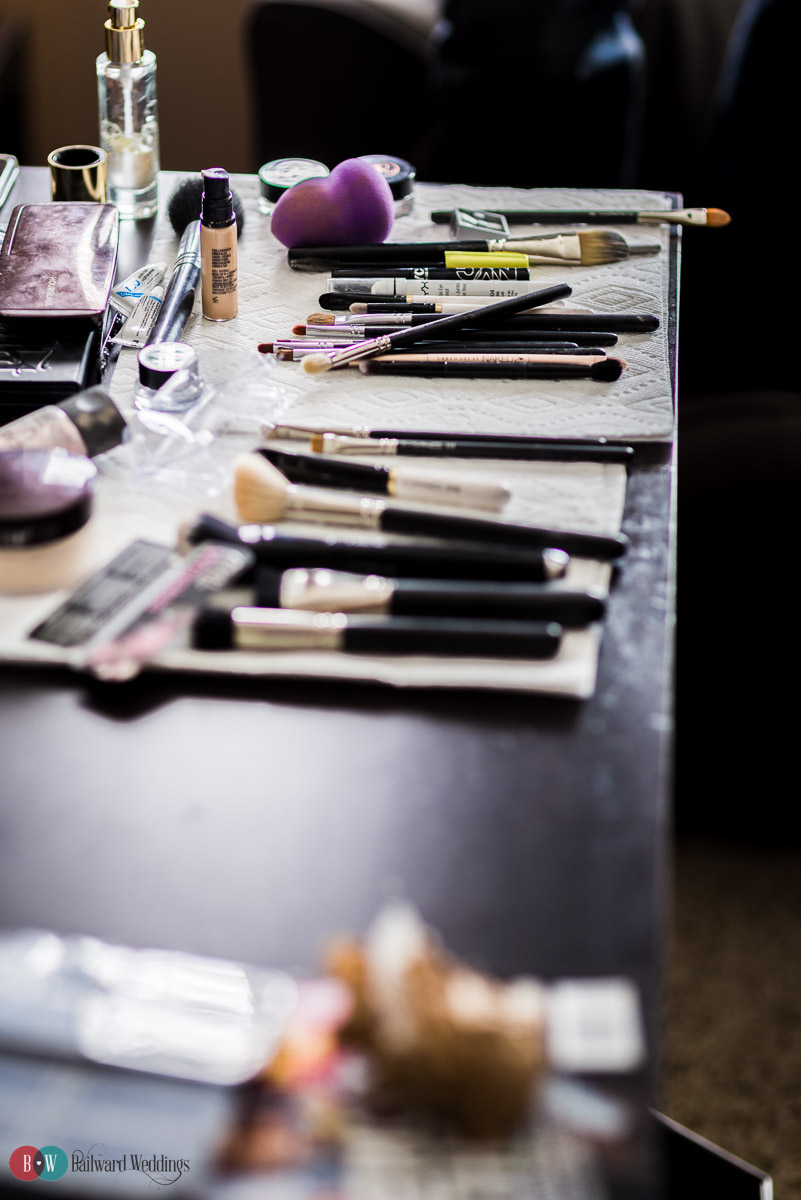 Groom Getting Ready
The guys getting ready was a fairly unique experience for me. Picked up in a pickup truck in deep downtown chilliwack, driven up some sketchy roads into the backwoods of Chilliwack (which is already pretty far out there). No, this isn't the start of a horror movie. Connor and his friends grew up out here, having fun, fishing, swinging off trees over the river, and they wanted to hang out there and relive some memories from the old days (and maybe have a bit of liquid courage as well).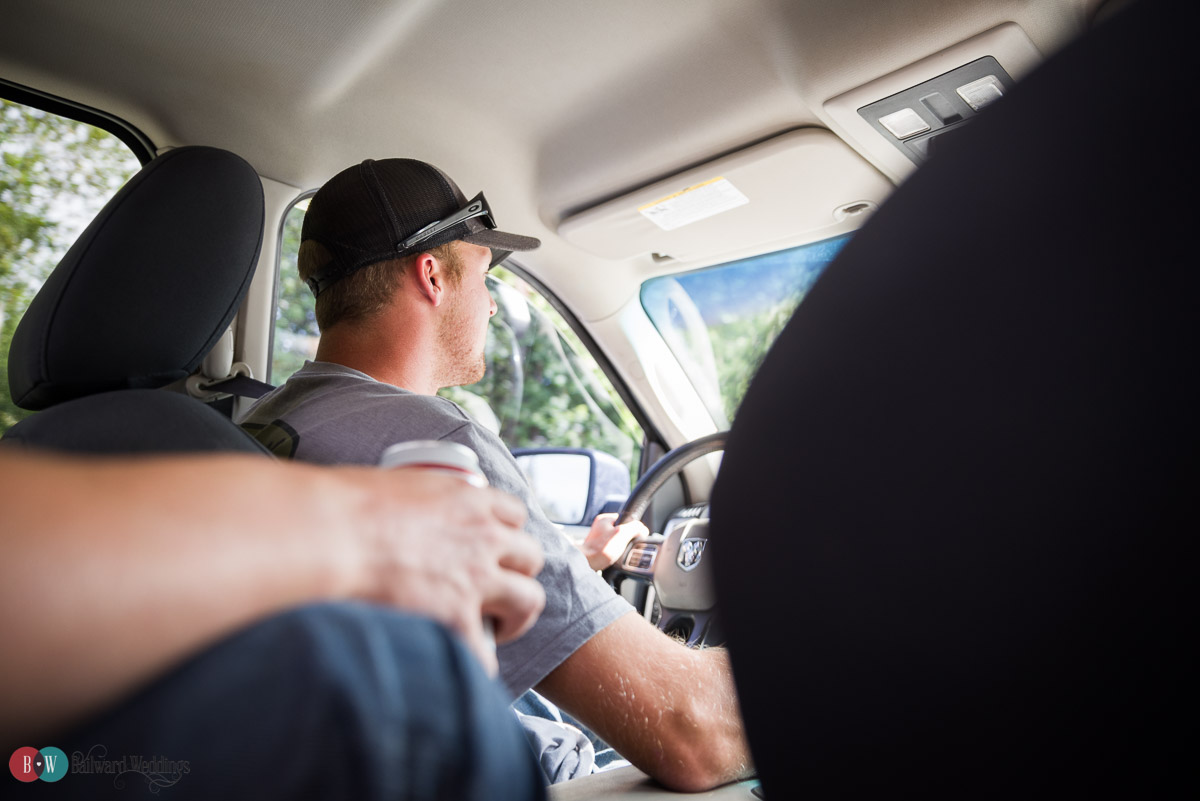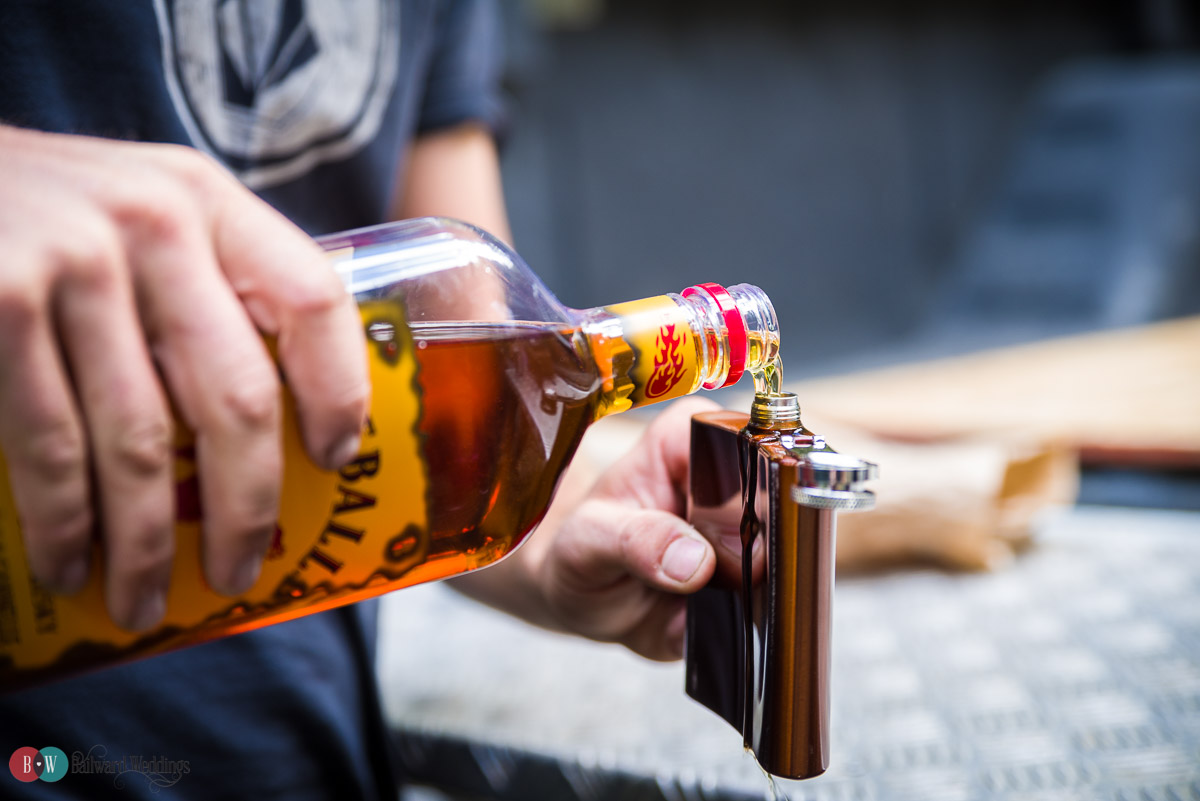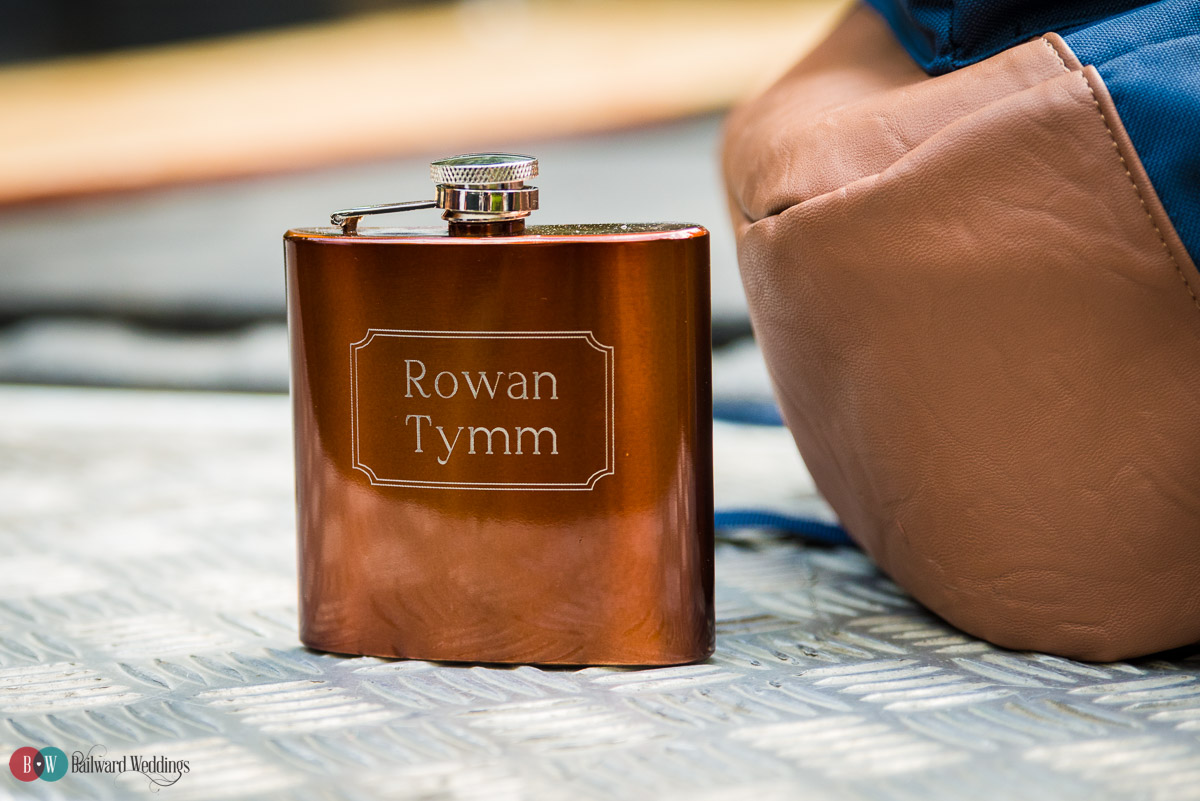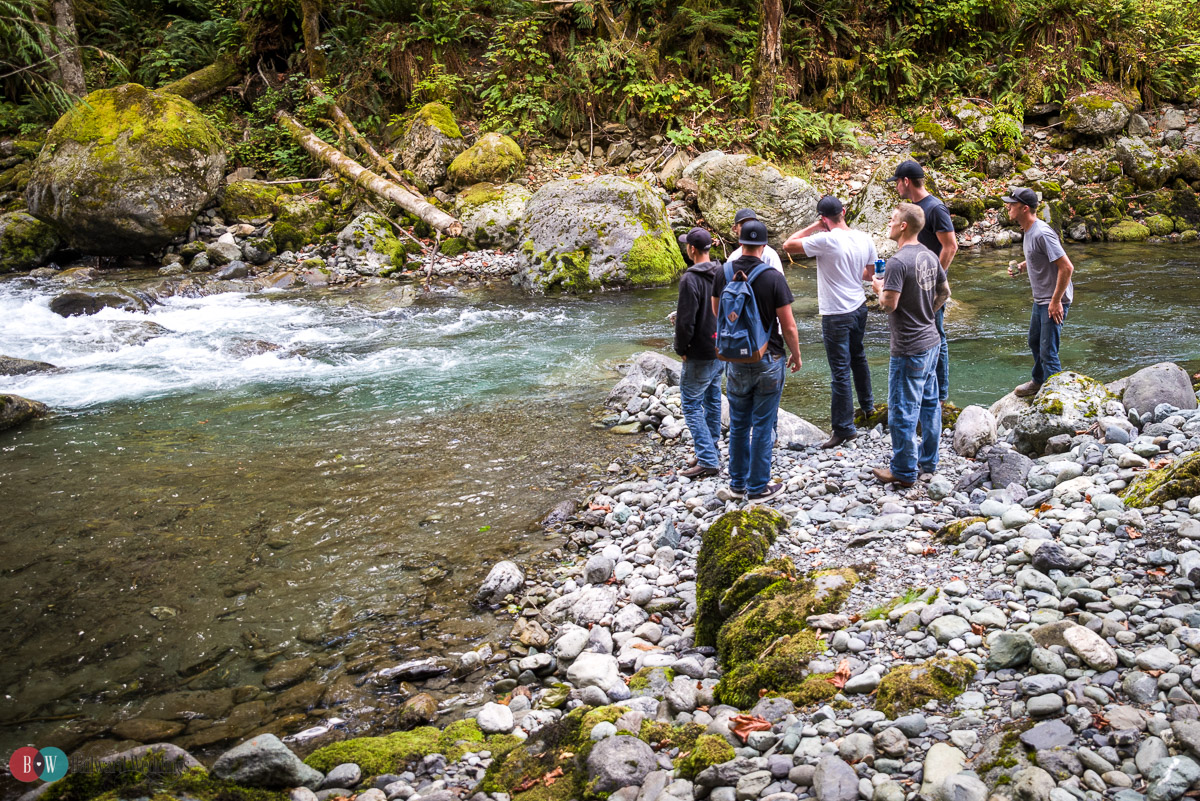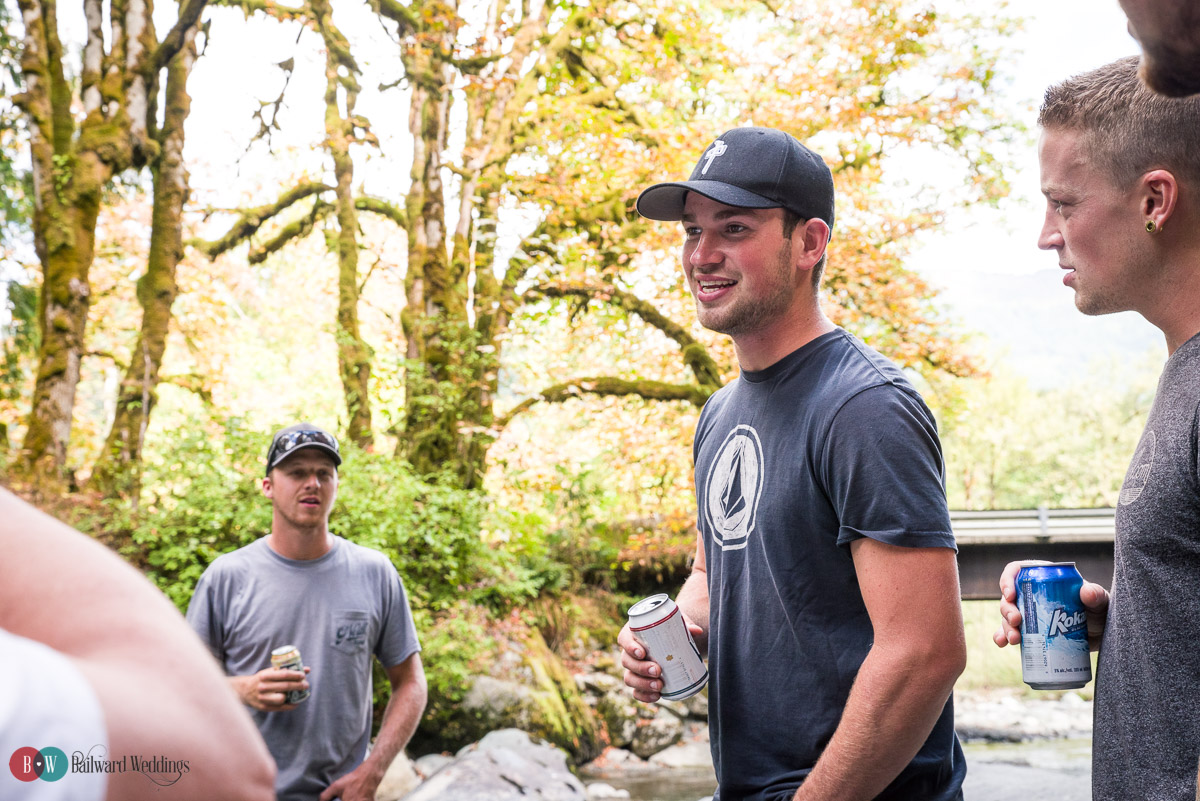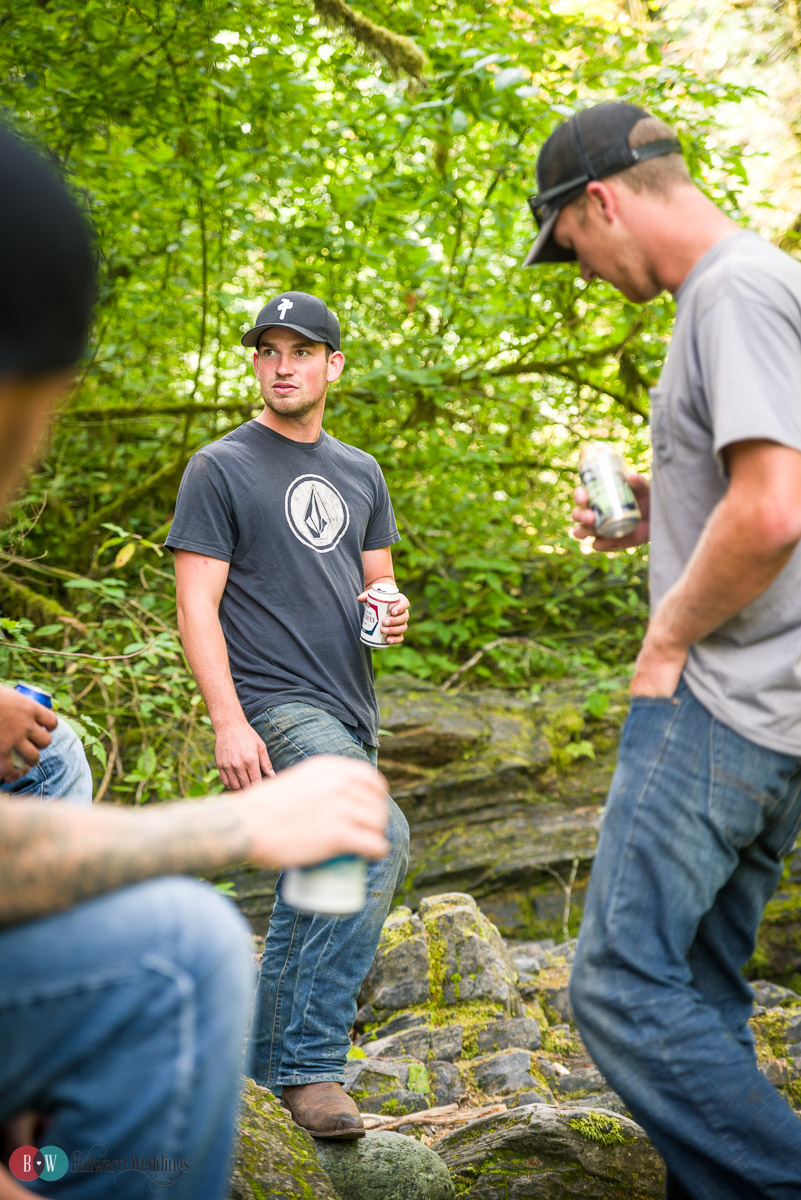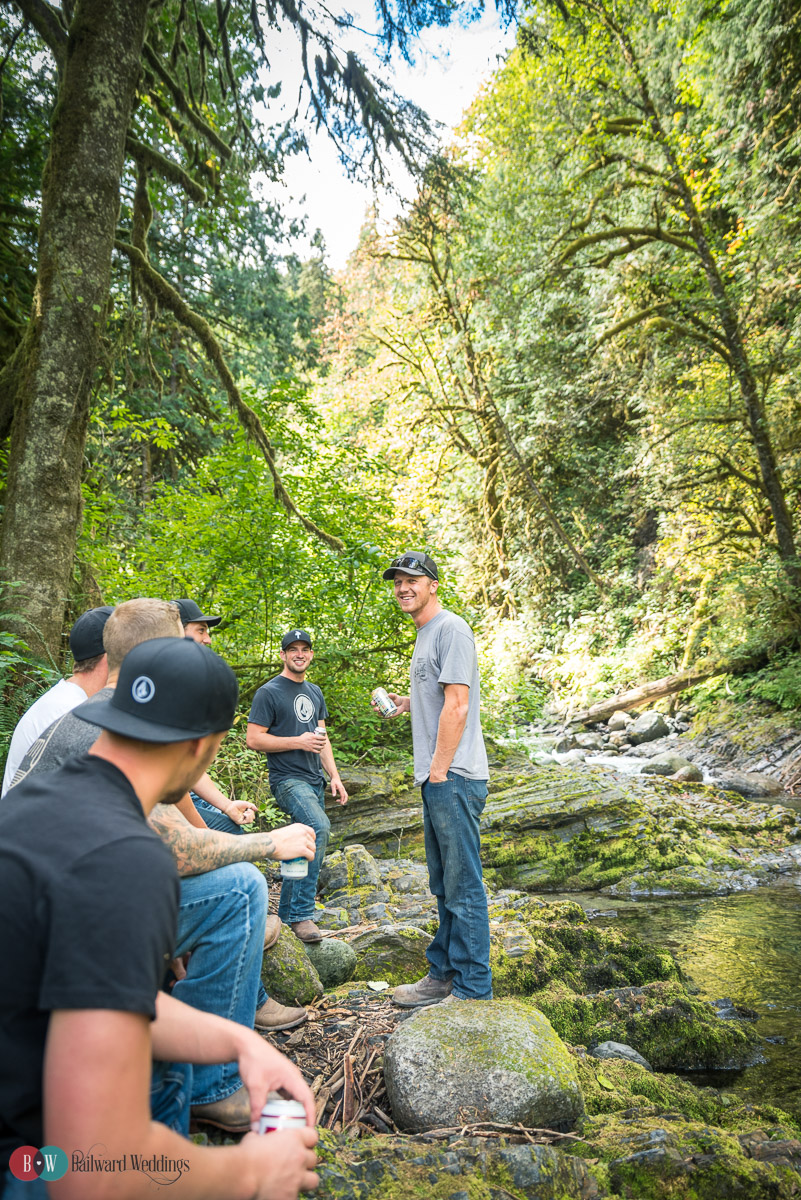 They all got back after a bit of reminiscing about old times it was back home to get ready.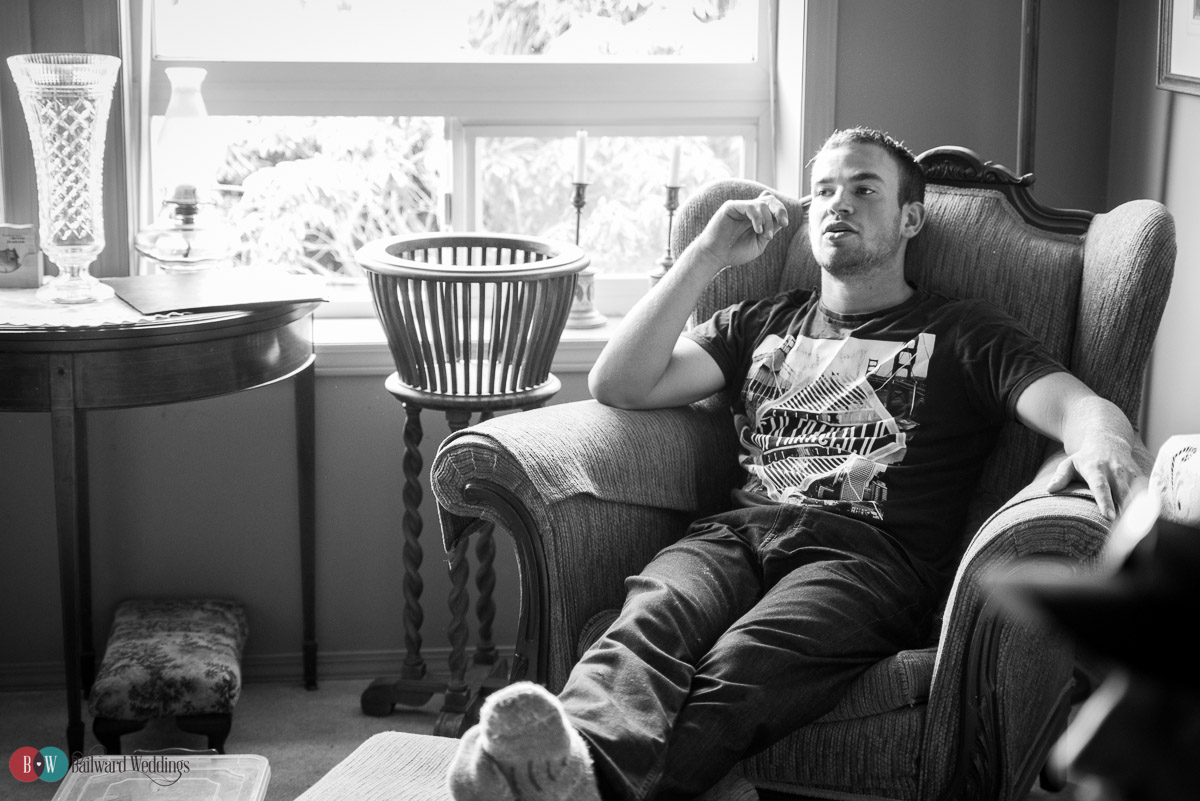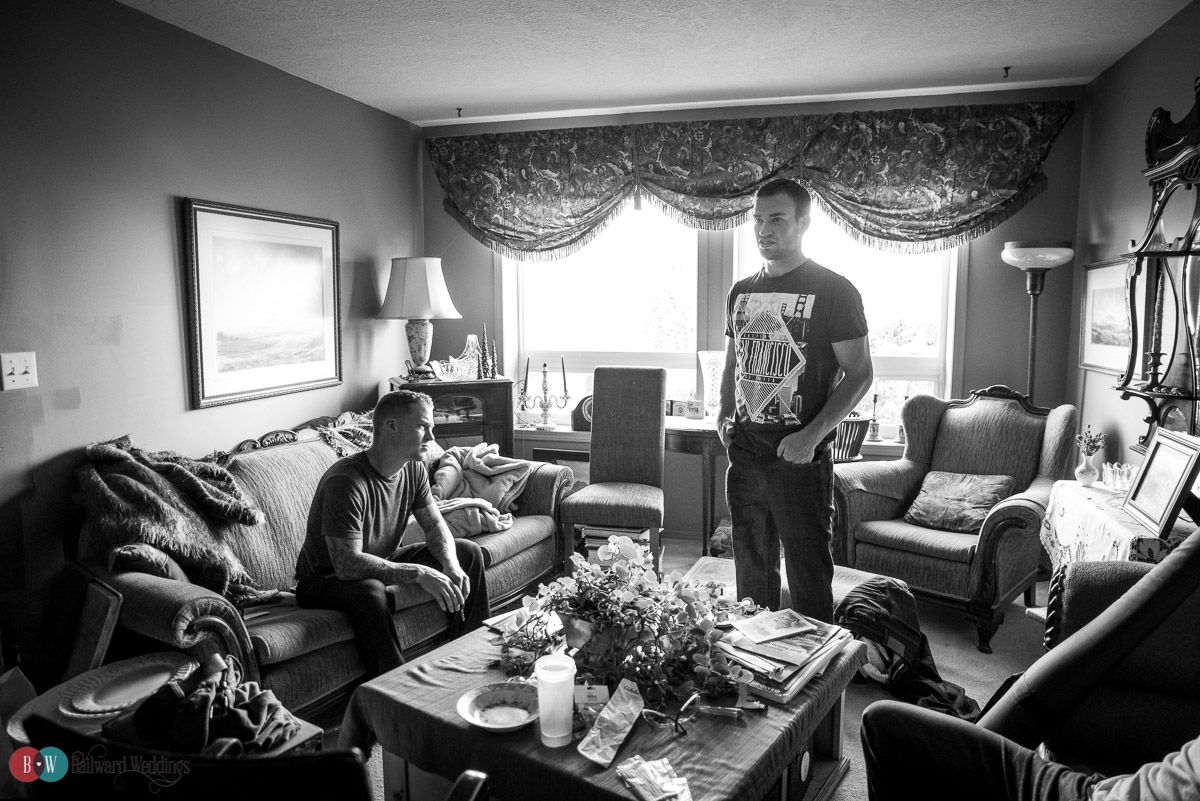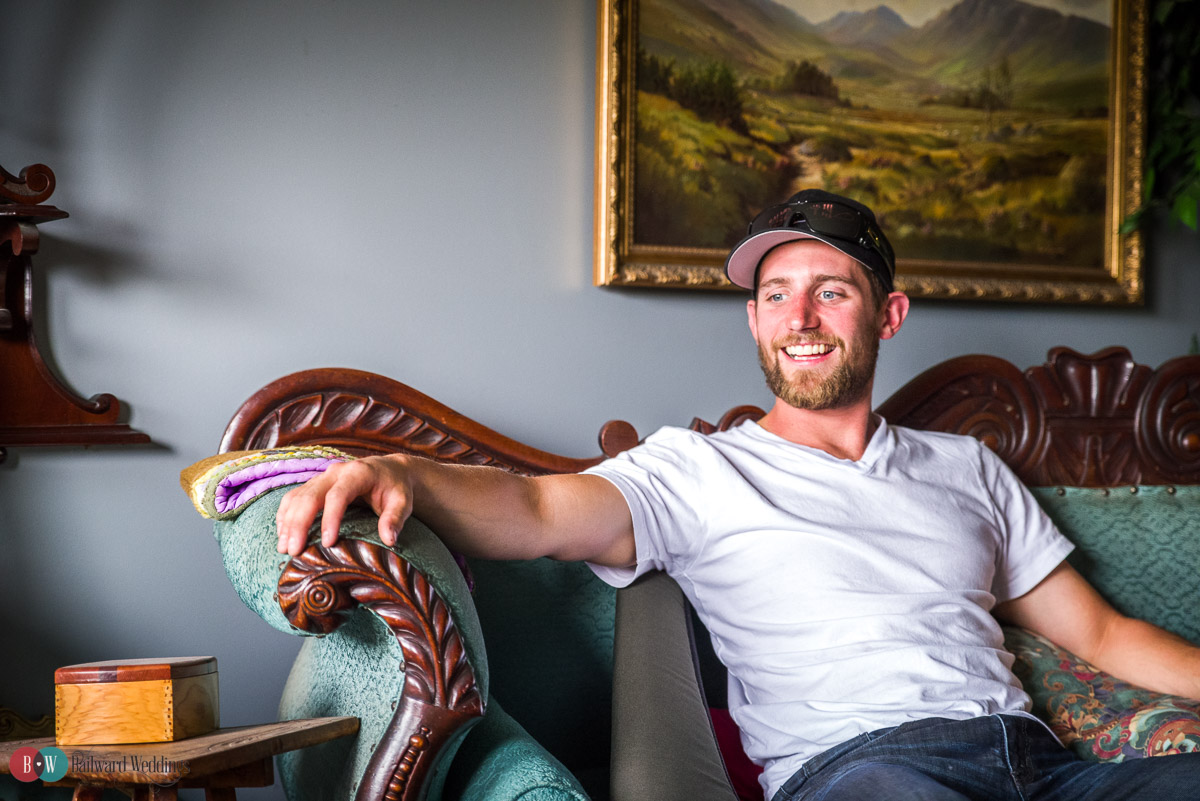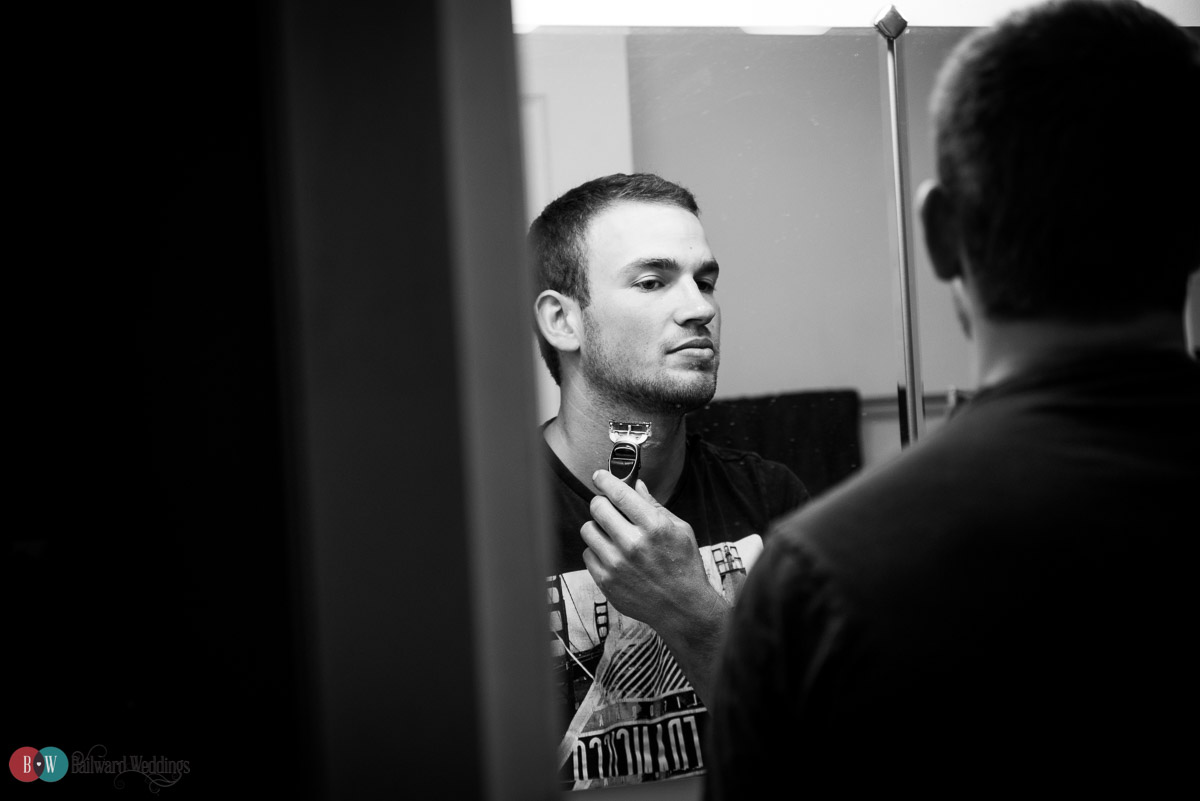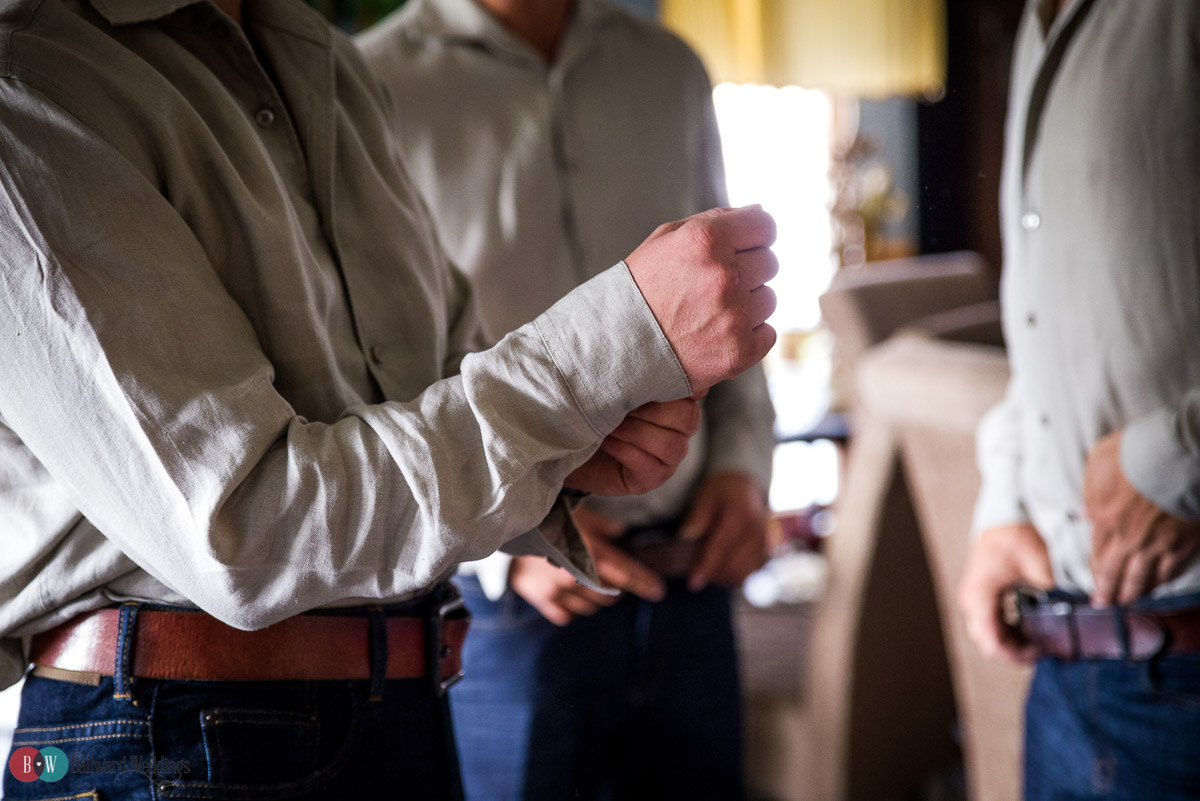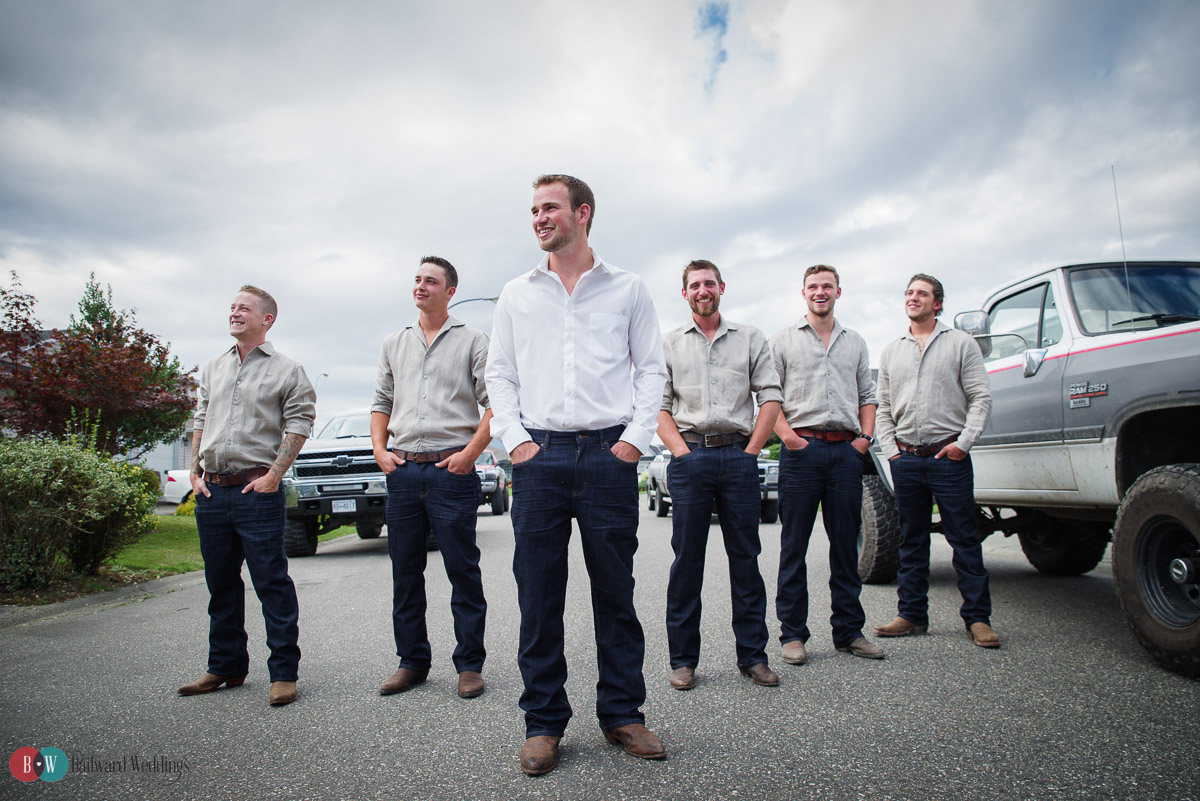 One of the big challenges as a second shooter is sometimes having minimal contact with the couple beforehand, and having to turn into everyone's friend right away.  Gaining the confidence of the groom-to-be and a gaggle of groomsmen within a few minutes, and getting great and honest photos is a challenging task for sure.
Ceremony and Reception at The Secret Garden
The ceremony and reception took place at The Secret Garden at Woodbridge Ponds in Abbotsford.  The location is gorgeous and a great spot for a wedding ceremony and reception.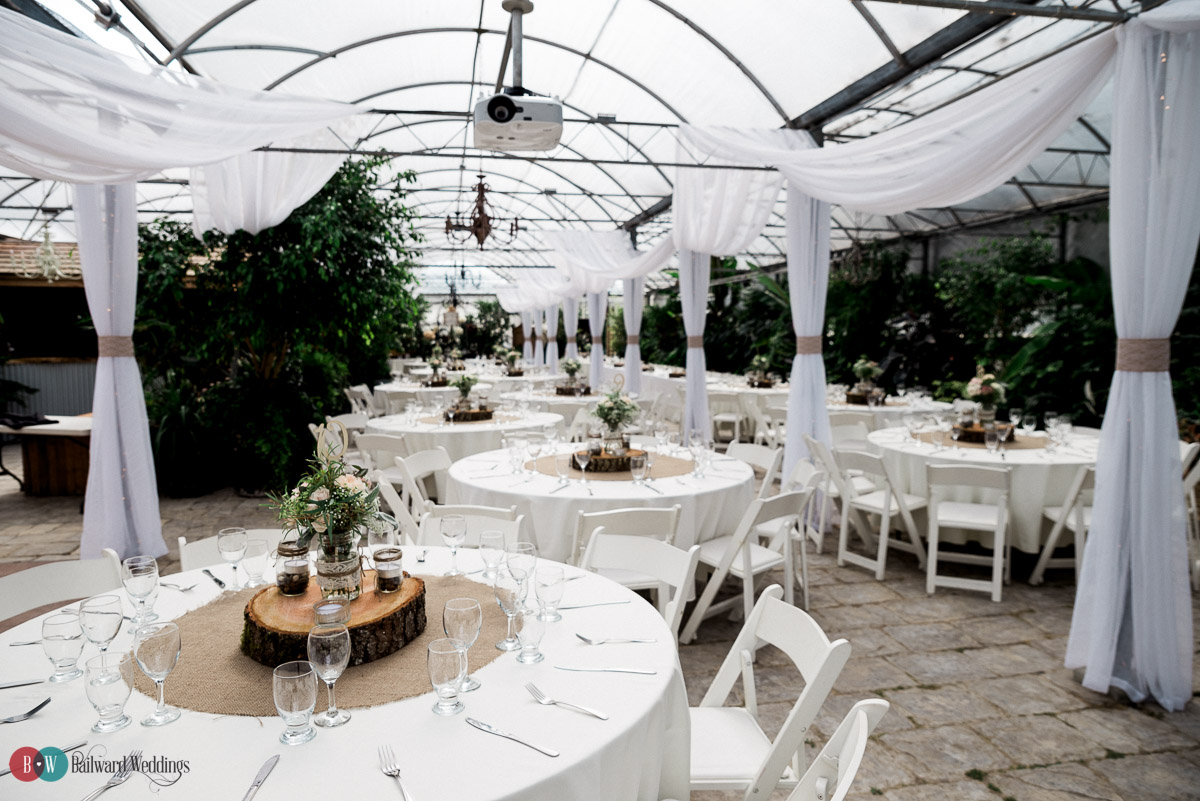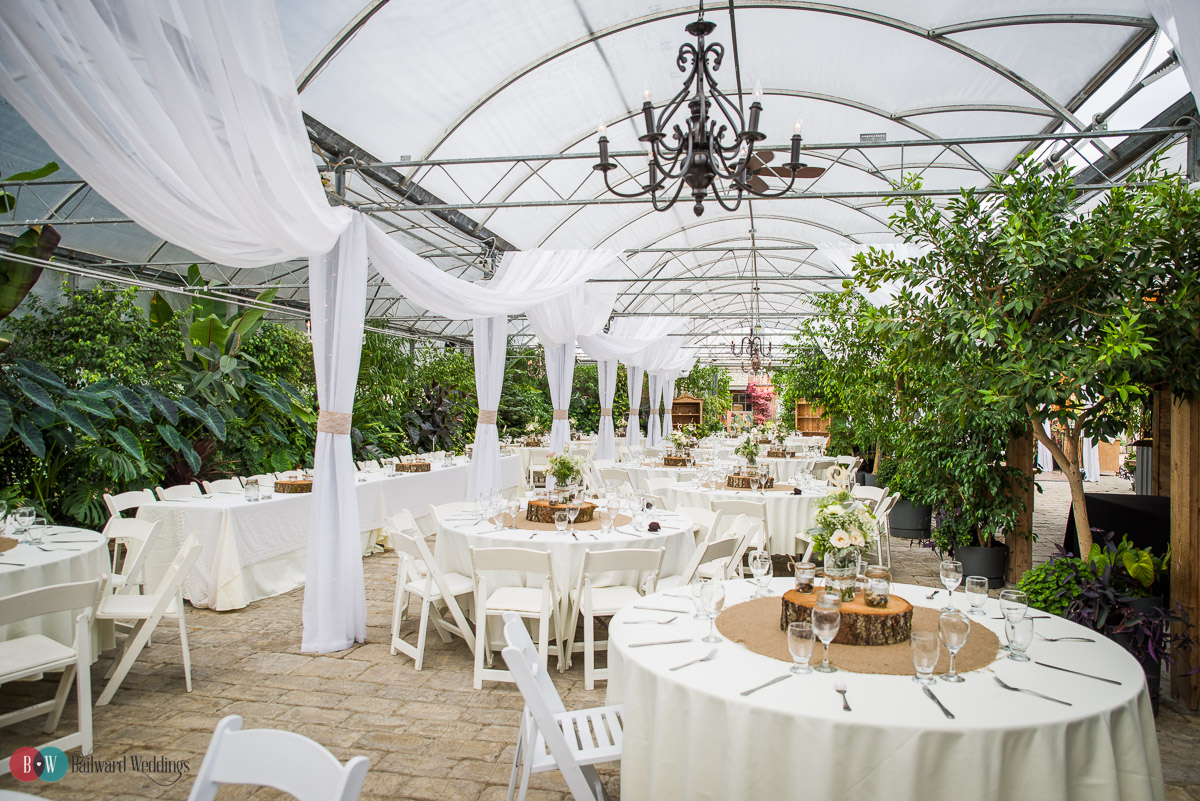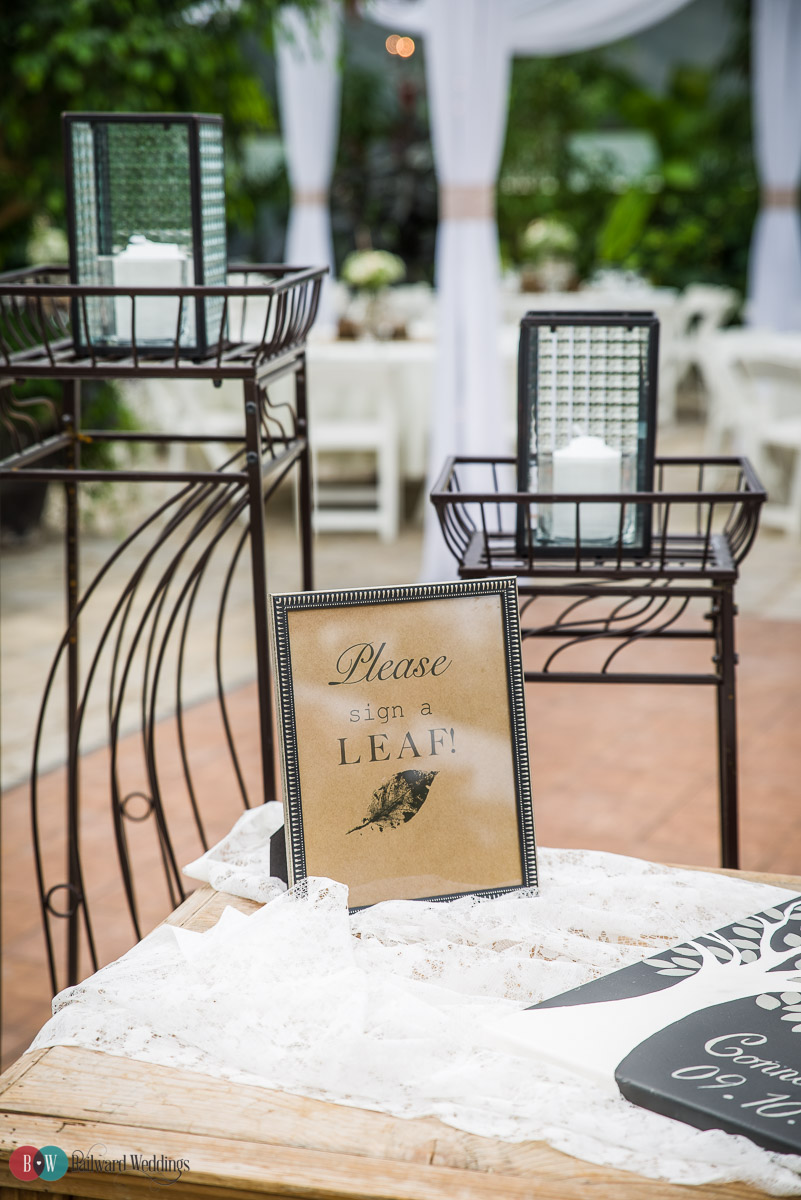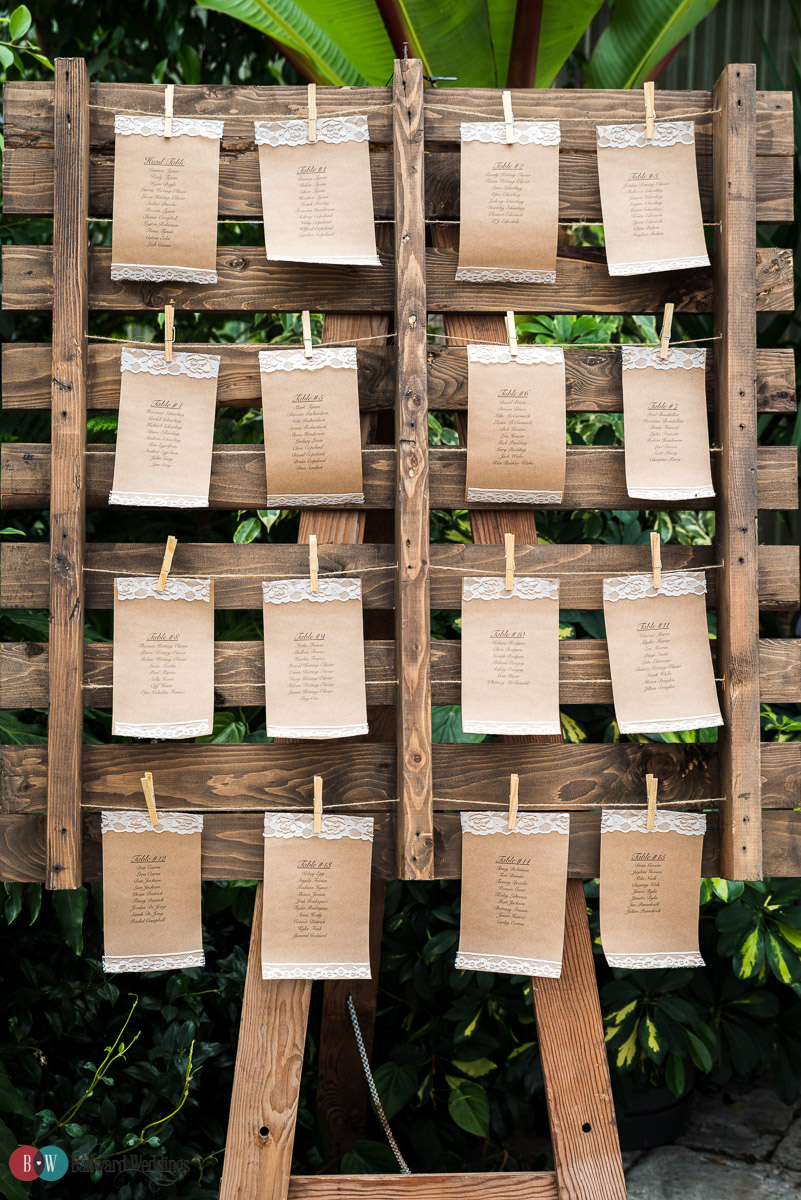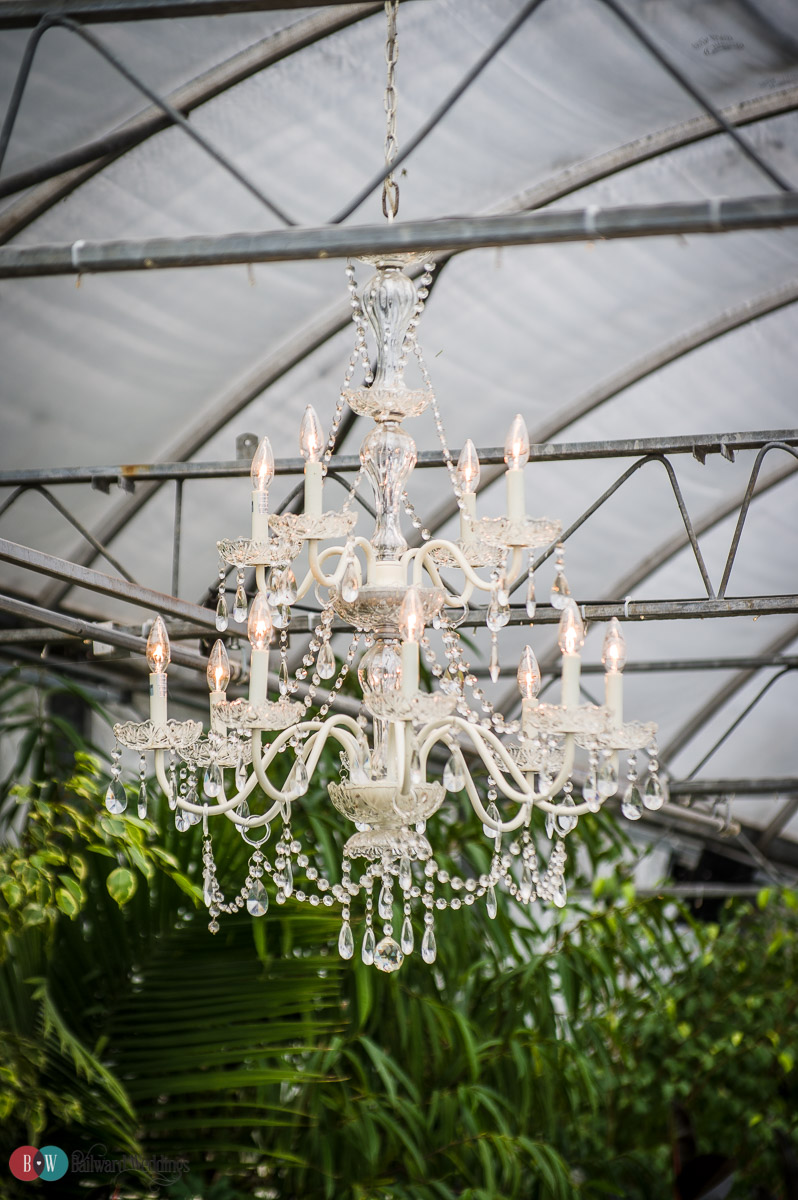 Ceremony
The ceremony area is the great expanse of manicured grassy area with lots of room for seating and a raised area which gives the crowd a good view of the bride and groom.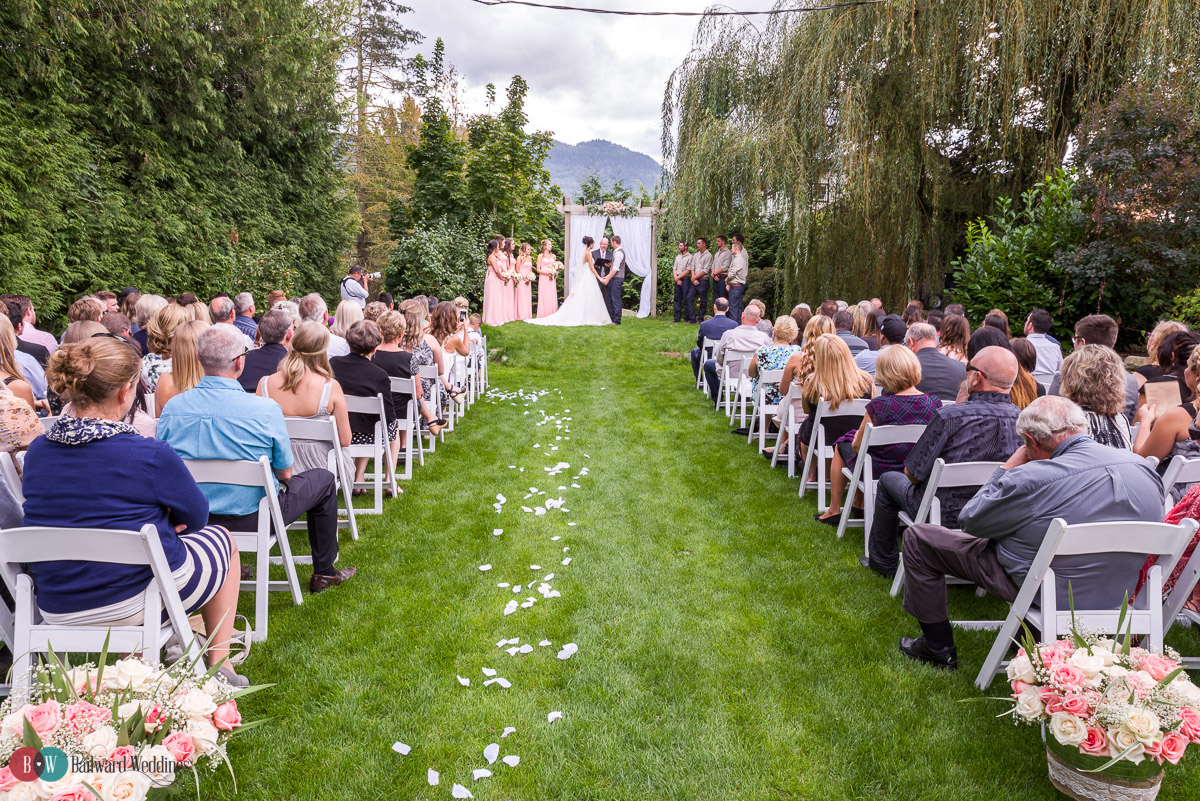 The flower girl and ring-bearer were adorable.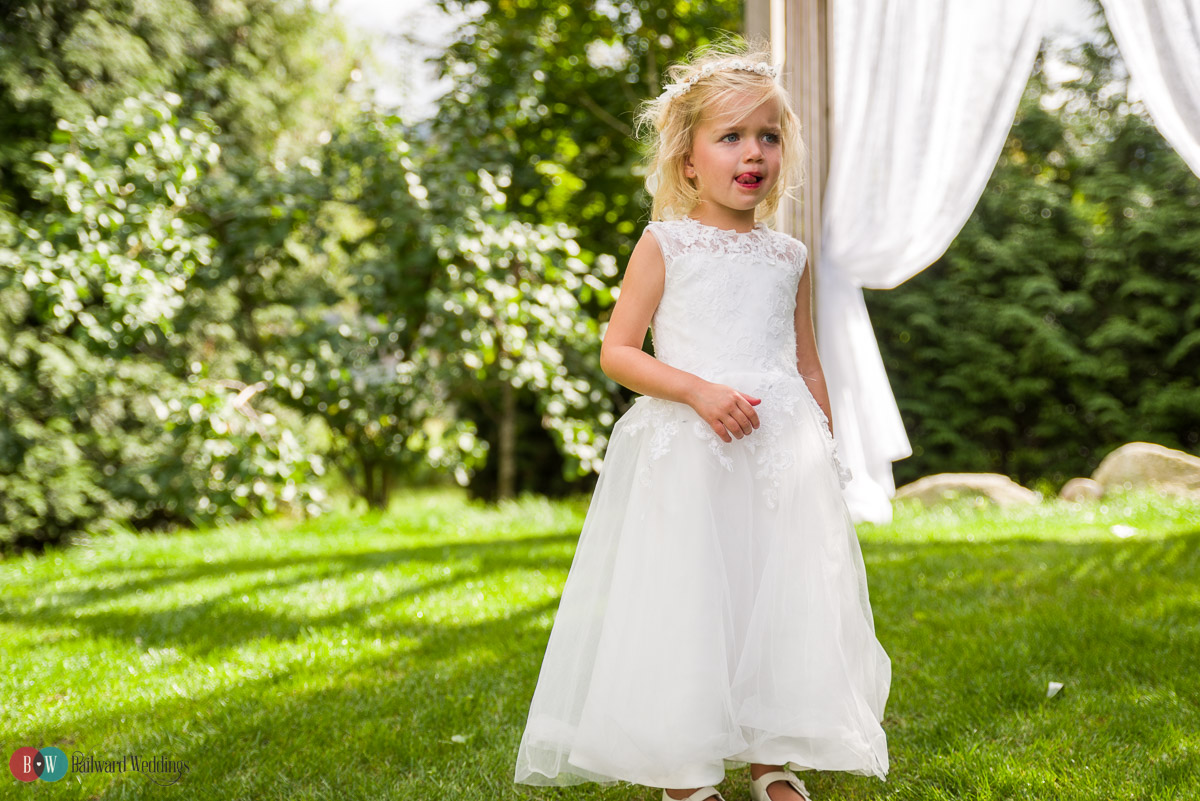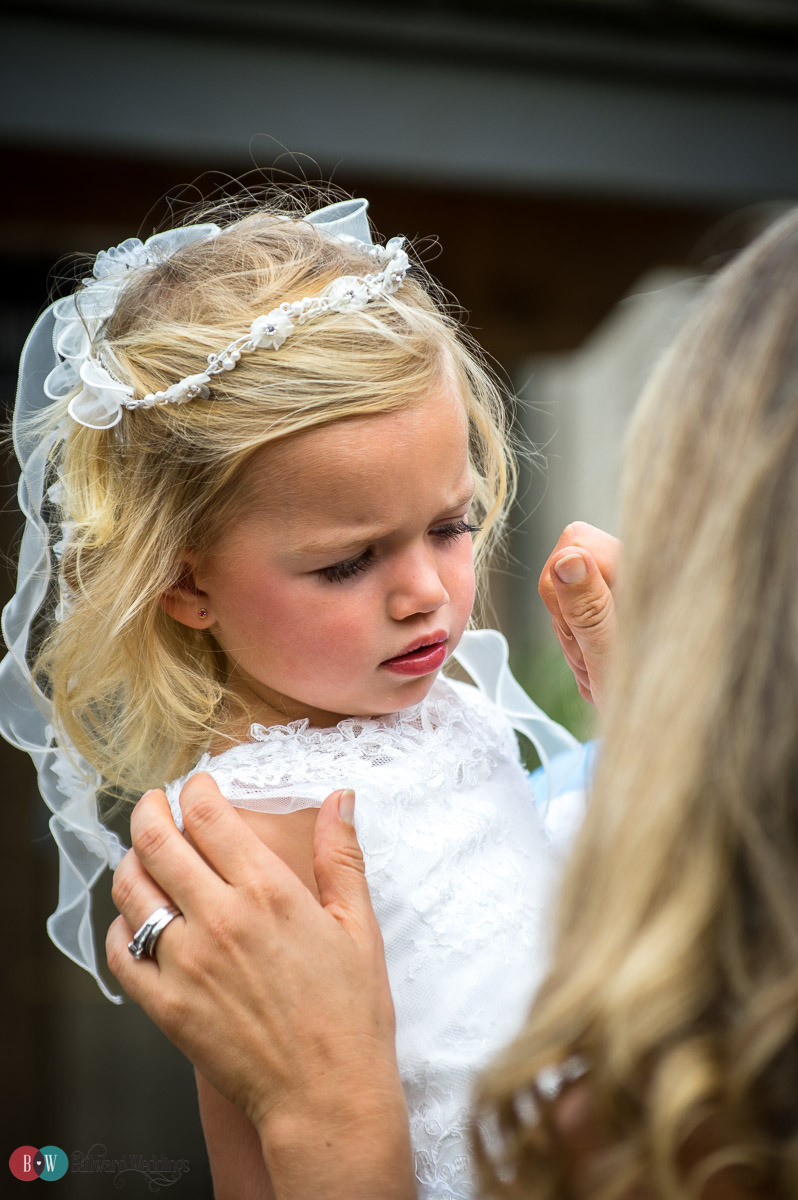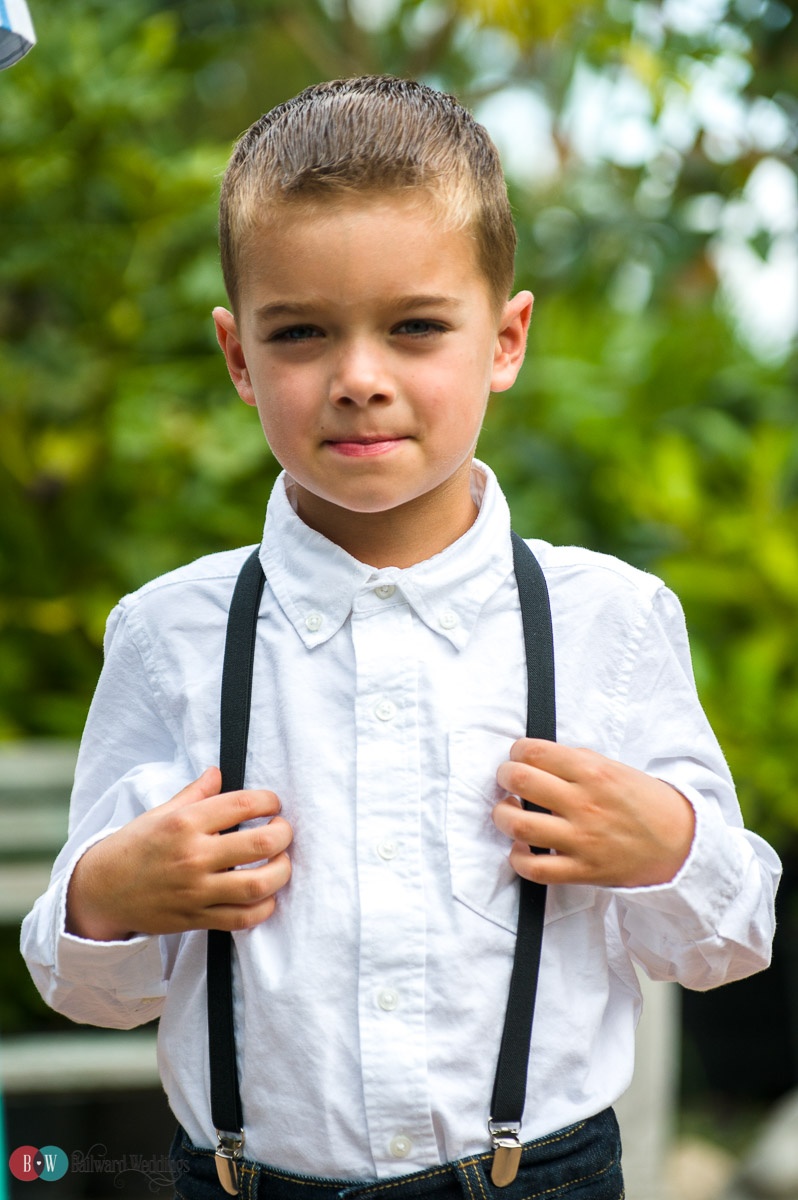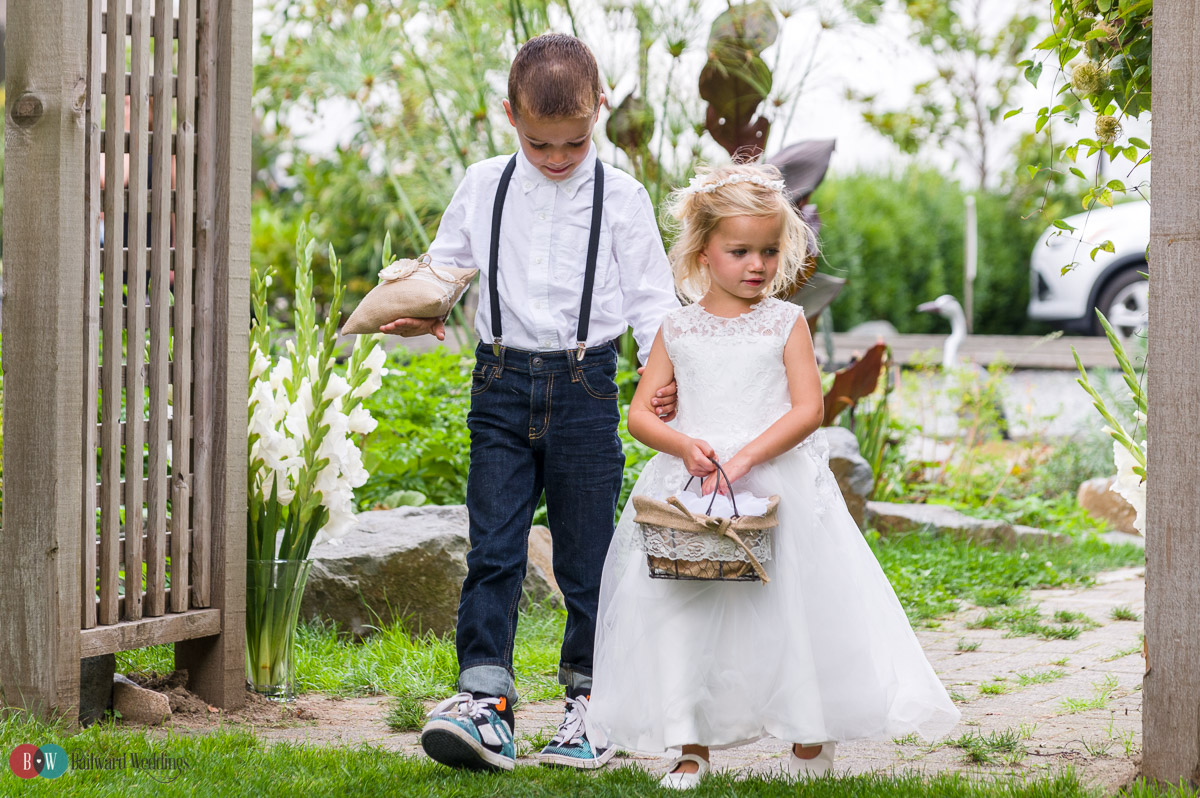 The couple were preceded by the wedding party.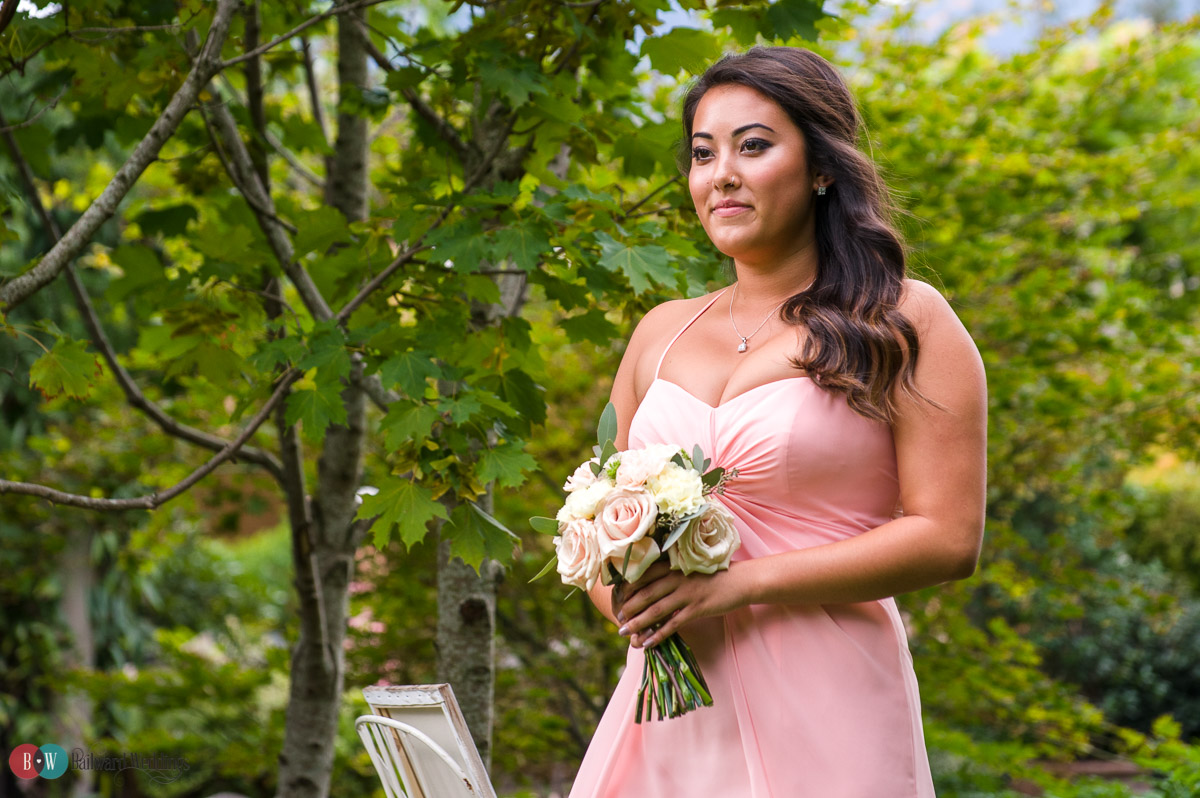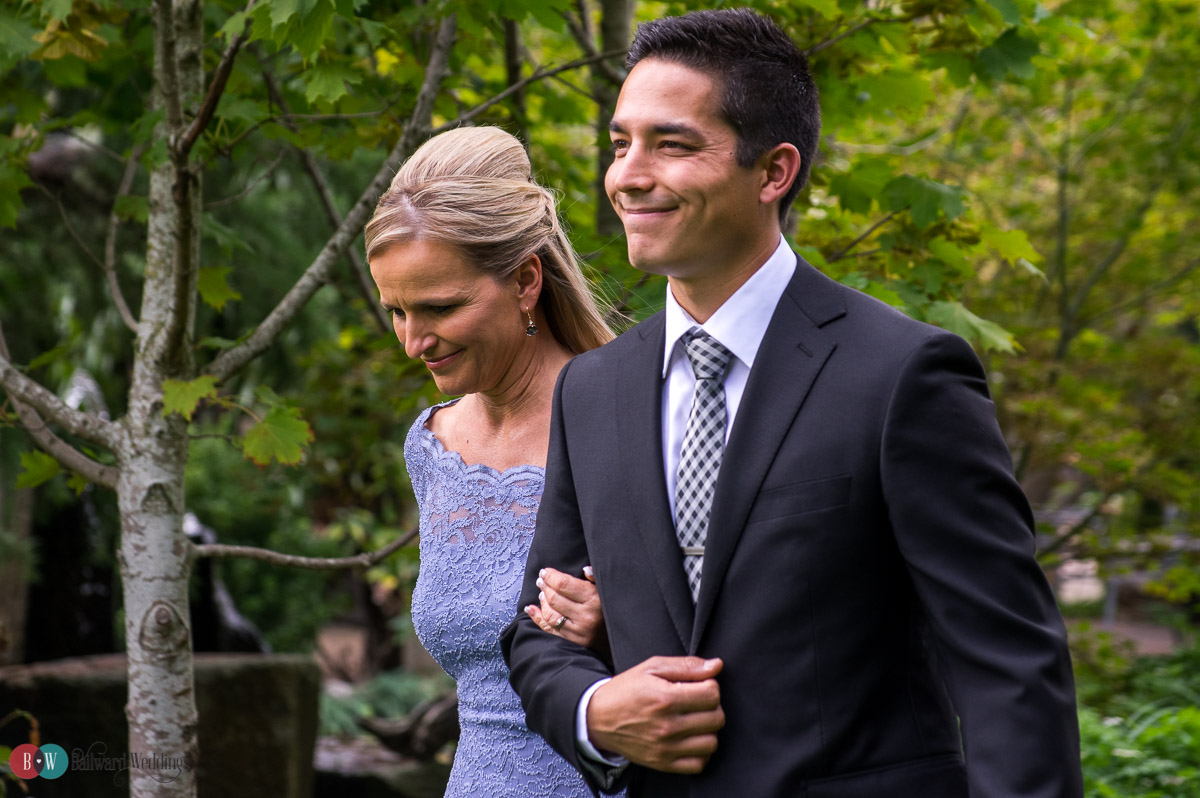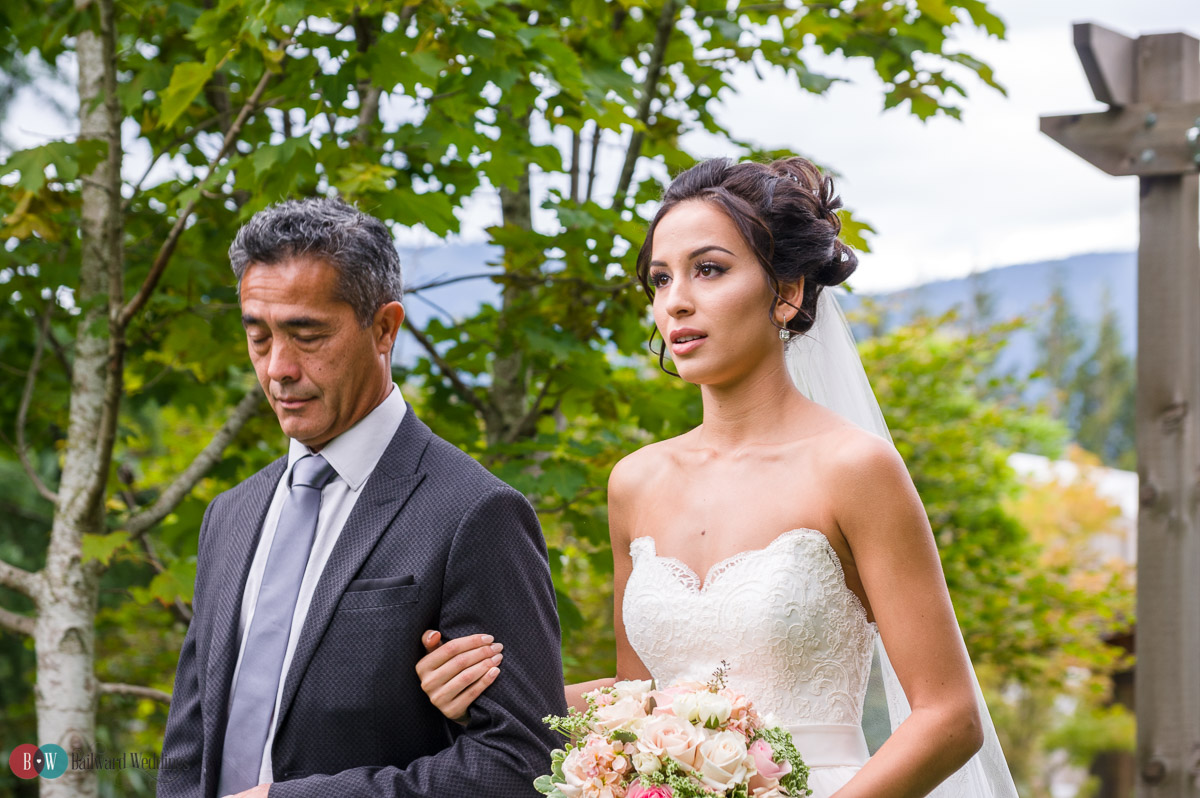 And then giving the bride away.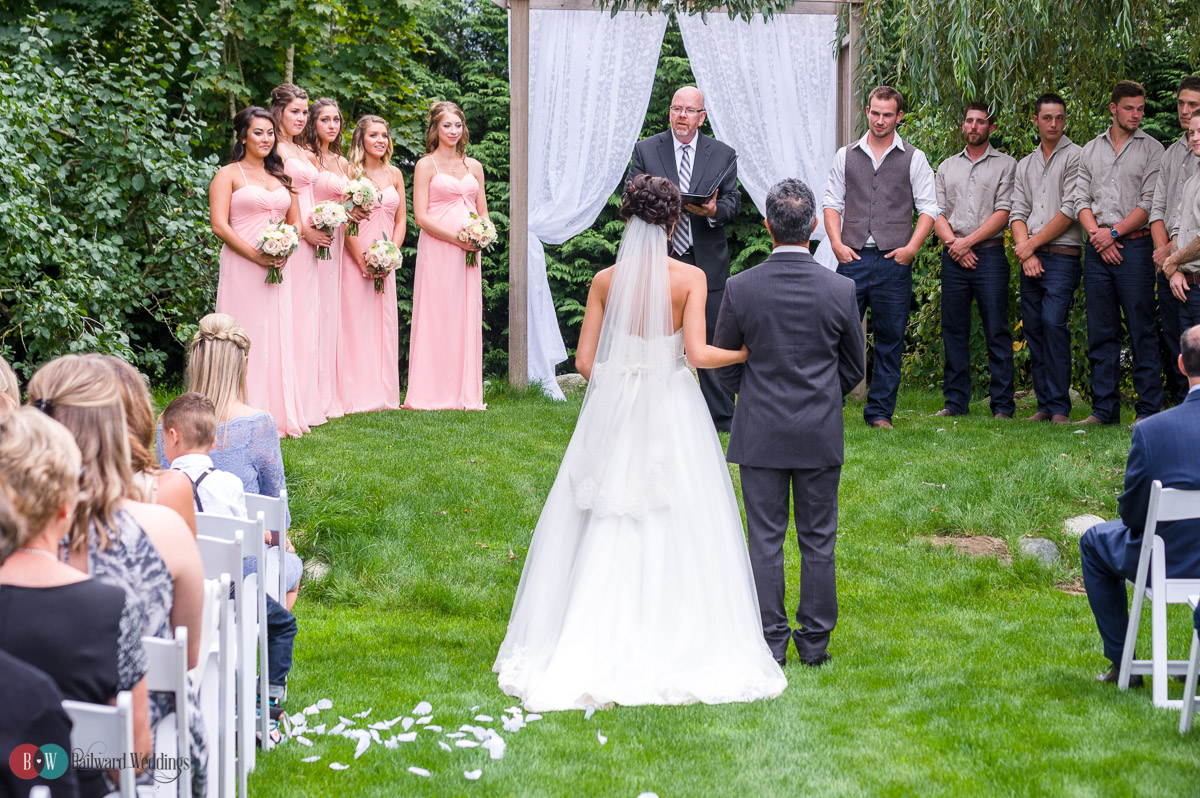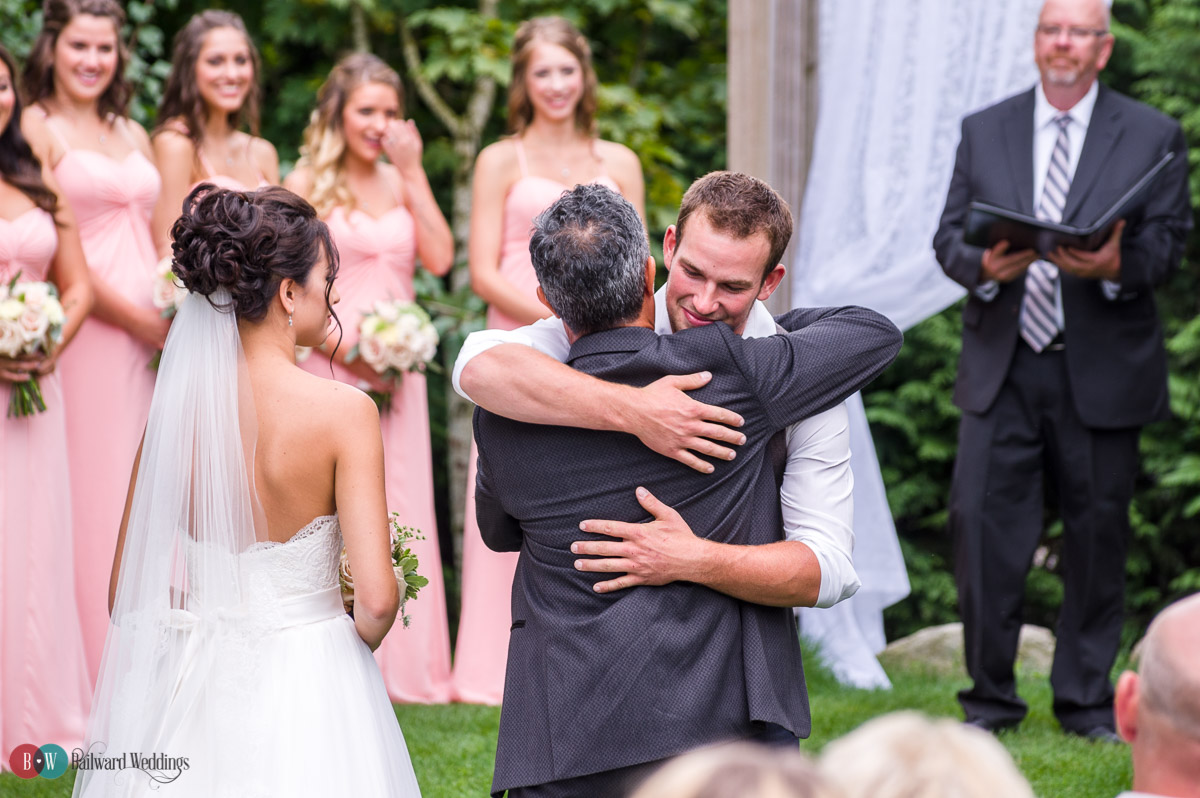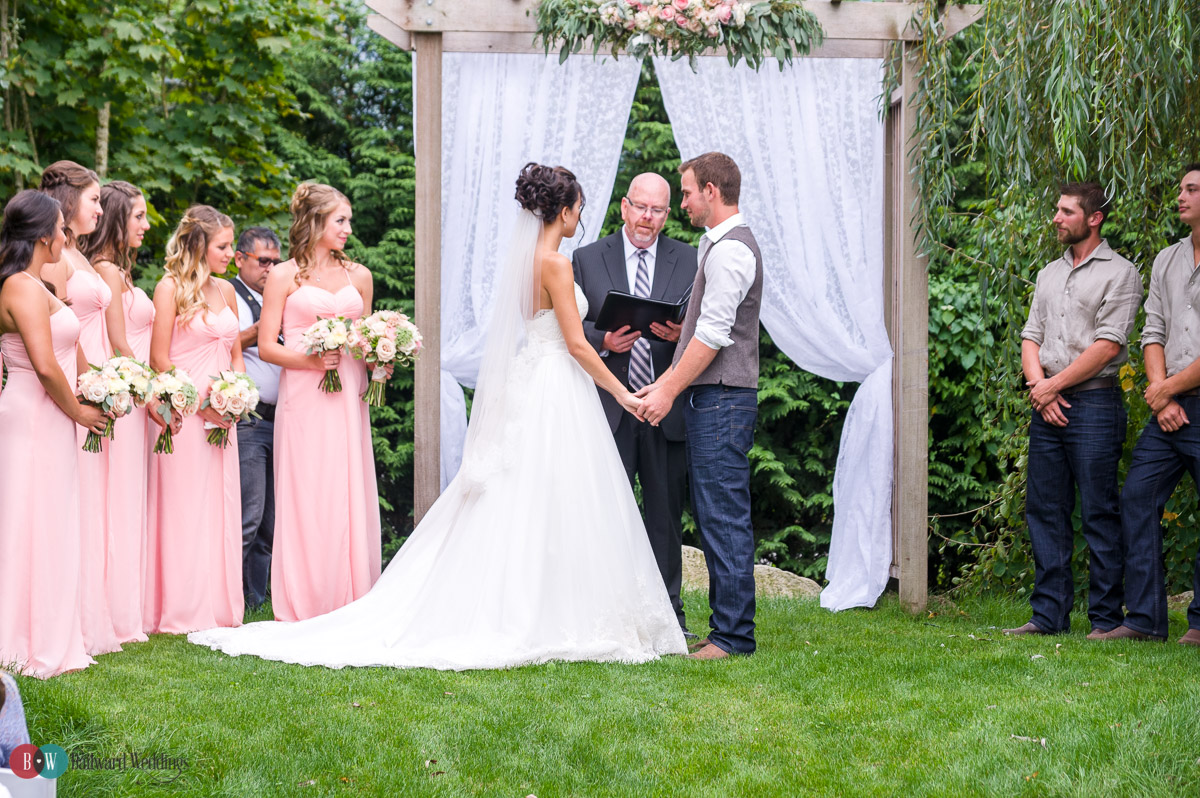 And the ceremony was of course amazing.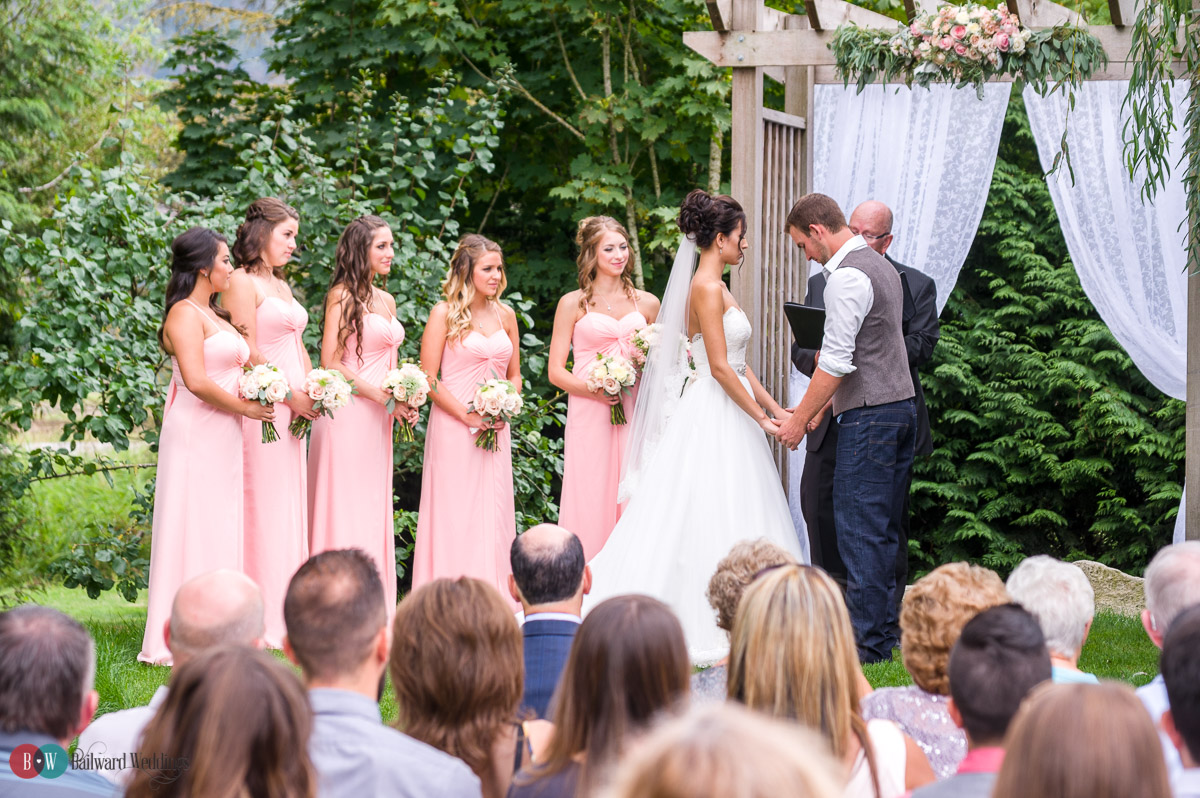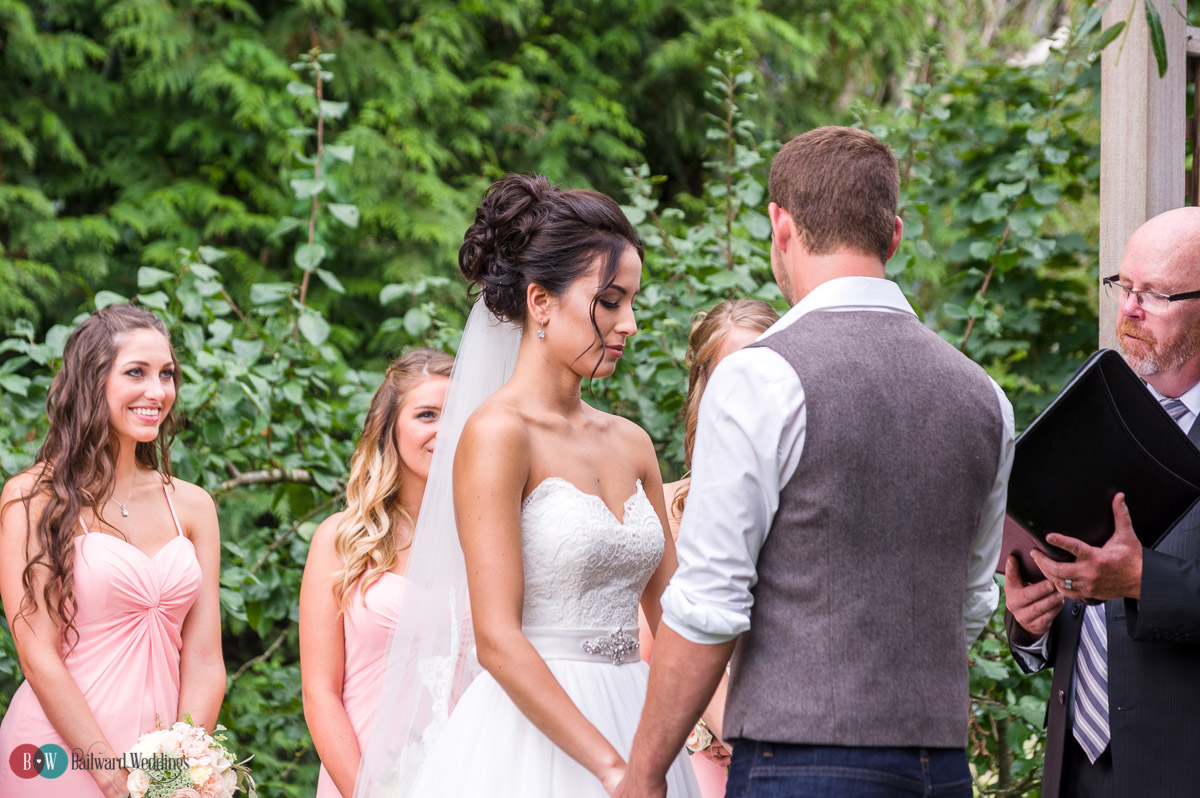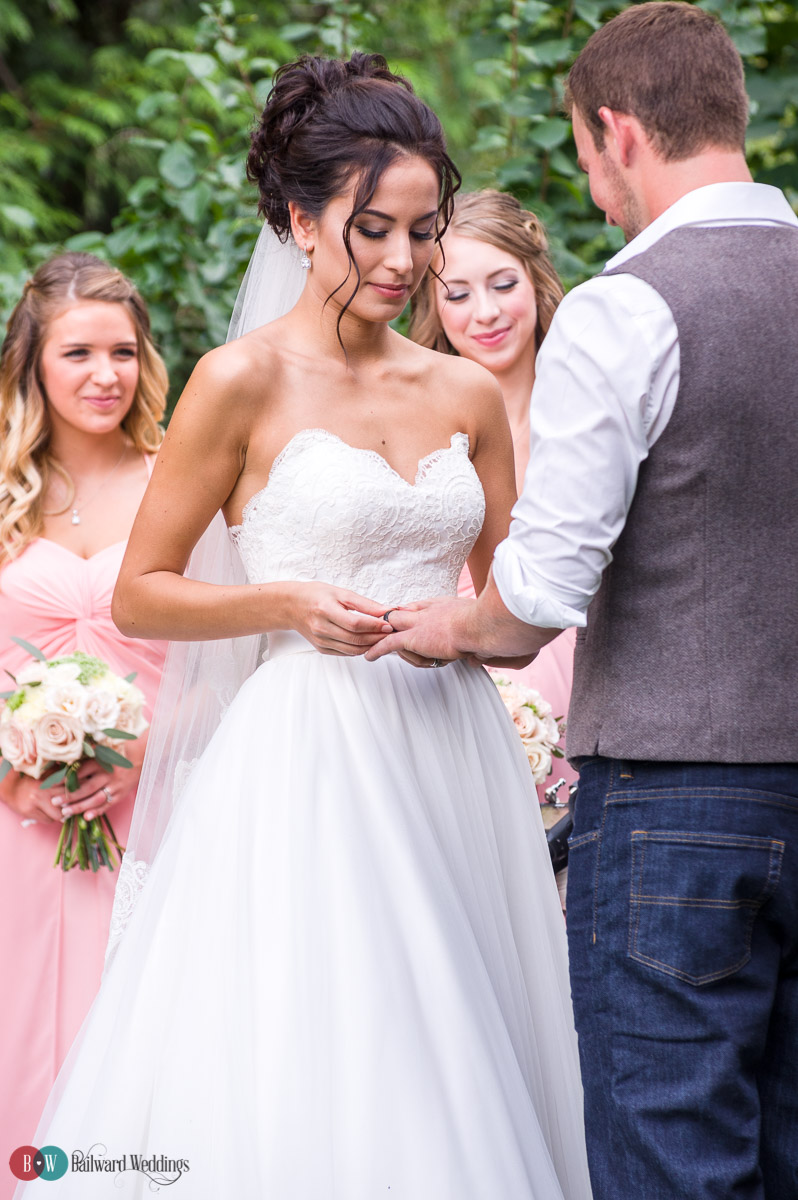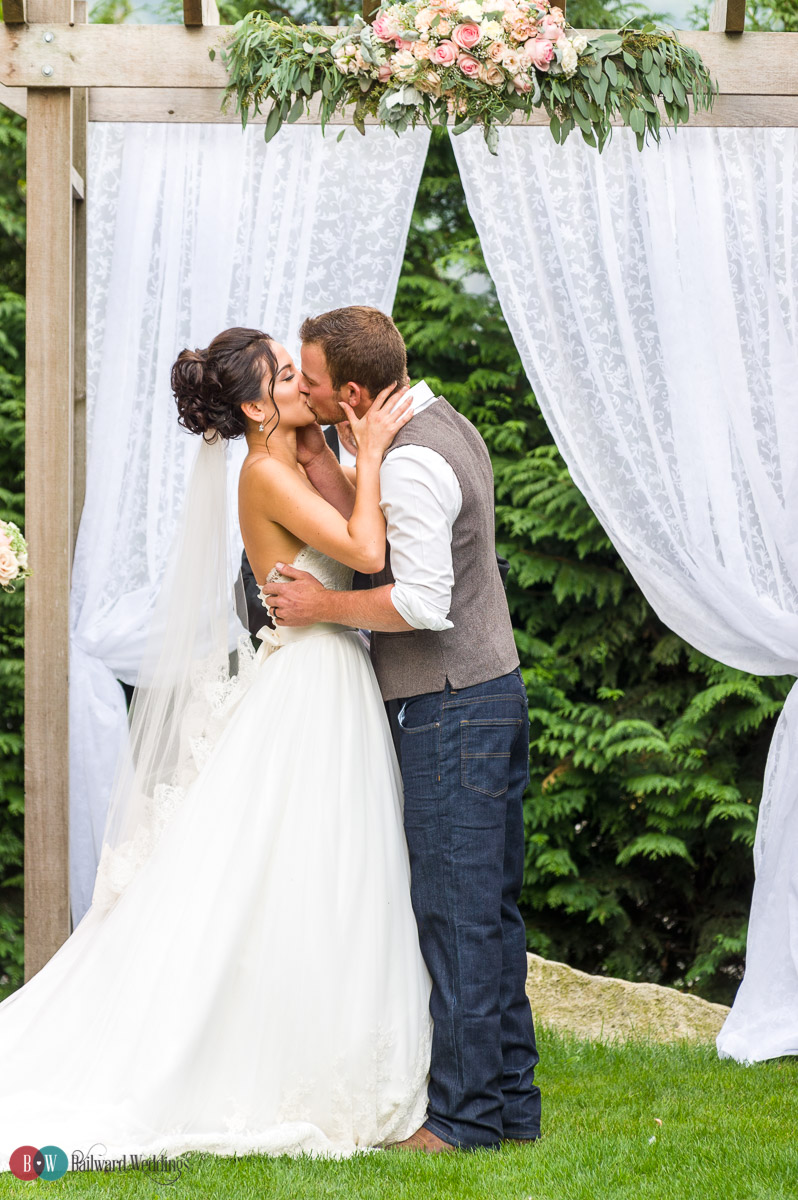 Connor and Karly are a wonderful couple and I was privileged to be allowed to share the day with them.  Big thanks to Rick at RH Studio Photography for inviting me to work with him again. Having a second photographer as part of the photography at your wedding gives you more chances to capture moments, better coverage, and allows your photographer to be in two places at once!  Something to think about when you plan and budget for your wedding photographer.